Reviews
5.0 out of 5 rating
Quality of service

5 out of 5 rating

Average response time

5 out of 5 rating

Professionalism

5 out of 5 rating

Value

5 out of 5 rating

Flexibility

5 out of 5 rating
100%
Recommended by couples
Awards
46 User photos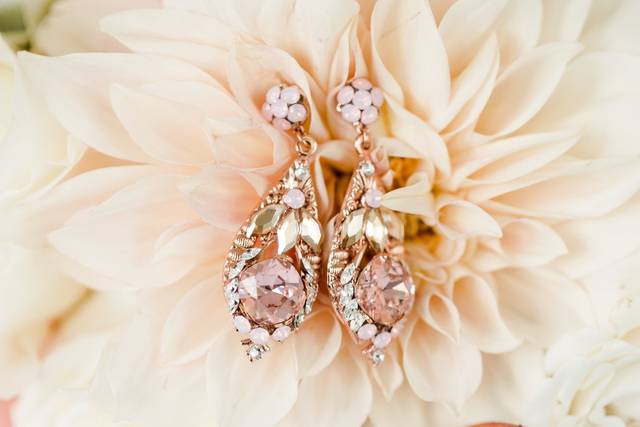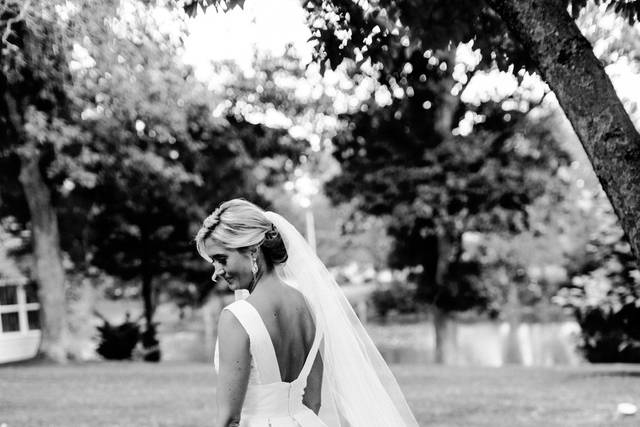 + 42

photos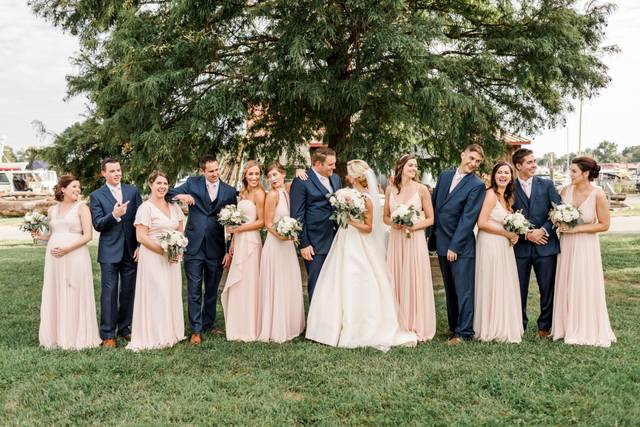 Kendra

Married on 10/07/2022

I can't even say enough about how amazing Alicia was to work with! From our first meeting at a local coffee shop, to our engagement pictures, to our wedding day, Alicia was exactly what I wanted in my photographer. She was super easy going, and listened to my thoughts and wants for pictures, while still giving direction and instructions. We just received all of our wedding pictures, and have already received so many rave reviews and compliments from friends and family.

Thank you so much Alicia for making our day so relaxing and for capturing such special moments!

+ 4

photos

Nina R.

Married on 05/22/2022

An Incredibly Talented Photographer and an Amazing Human

I don't even know where to begin. Alicia is PURE GOLD and is a complete gem of a human and photographer. As an anxious human who can feel uncomfortable being in the center of attention, I valued Alicia's ability to make me feel comfortable in front of the camera as well as help to manage some day of anxiety. She has a unique ability to bring out the best in everyone who she photographs. She is warm, kind, fun, and grounded and her energy was exactly what we needed at our wedding. On top of her amazing photography skills, Alicia is one of the kindest humans in this world. My father in law has cancer and we had to fly down last minute to Florida to do an additional, and unexpected, wedding ceremony. When we reached out to Alicia to see if she knew any photographers in Florida, she hopped on a plane last minute to come photograph the day. We have so much unconditional love in our heart for Alicia -- an amazing human, bad ass and talented photographer! Everyone should use Alicia as a photographer for their event she is THE BEST.

+ 2

photos

Andrea A.

Married on 04/30/2022

Best vibes best photographer

Alicia is just amazing. She keeps it chill and creative and her demeanor and personality just make her even that much better. She kept the day moving smoothly, she got all the shots we wanted and everyone just loved her. I'd book her a million times over

Are you interested?

Send a message

Allie

Married on 10/23/2021

Alicia is MAGIC

Alicia is MAGIC. It's seriously astounding how she makes even the most unassuming backgrounds and poses look phenomenal and she helped our day of to run smoothly. She is such a calm and organized presence that is invaluable to have around on such a hectic day. She also just understood our vibe and desires from day one and didn't make anything feel forced or unnatural. If it's wrong that one of my favorite parts of my wedding was chowing down on appetizers with my photographer, then I don't want to be right!

Meg M.

Married on 01/30/2021

Stunning photos and wonderful experience

Working with Alicia was a dream. Gorgeous pictures were the absolute top priority of my wedding and she delivered 200%! Everyone raves about the beautiful photos. I will use Alicia for any fabulous events in the future. She is simply the best!

+ 6

photos

Owen

Married on 08/07/2020

Great Photos, Great Service

Alicia Wiley and her assistant photographed our ~350 person wedding, and they were very professional and easy to work with. Most importantly, we loved the photos! The portraits were great, and she also captured so many unique candid moments. The photos were vibrant and full of color, and really captured the atmosphere of the event. I could not be happier with the results.

Alli

Married on 11/02/2019

Beautiful Pictures and Awesome Person

Alicia is awesome! She is super laid back, fun to work with, and we both felt totally relaxed with her! On both the engagement pictures day and our wedding day, we had fun goofing around being ourselves and Alicia did an amazing job capturing all the special moments. Also, she is the Flat Lay Queen and got all of the little details captured beautifully! We got our pictures back and are absolutely in love with them!

Sadie

Married on 09/21/2019

Look no more !

Alicia is beyond talented and her photo's did not disappoint. When we she our engagement, I was blown away. Then, she photographed our wedding and she took me through the whole day just through her lens. Our family and friends are amazed at our photographs.

Katie B.

Married on 09/14/2019

Stunning Photos

We were so grateful Alicia was available for our wedding day. We would definitely recommend her to anyone looking for a photographer.

Alicia is very friendly and personable, making it easy to feel comfortable in front of her camera. Alicia is also extremely professional and organized, and was always responsive to our questions. When we decided to have a portrait session a few weeks before the wedding, Alicia was very accommodating, working with us on locations and dates/times. When location and timing conflicts arose, Alicia offered her studio for the session and it worked out wonderfully. We were really pleased with how the pictures turned out and we got a glimpse into how Alicia would shoot our wedding.

On the day of our wedding, Alicia arrived on time with her assistants (thanks Amber and Rachael!), and took some very nice prepping shots. During the ceremony, Alicia and team were able to snap intimate moments while blending into the background. We had requested a group shot with all of our 78 guests following the ceremony, and Alicia orchestrated that magnificently. Those pictures will certainly be ones we will always treasure.

We were so pleased with how Alicia captured our ceremony and reception. She is very talented and has an eye for styling the perfect shot. We could not be happier with the results!

Christine

Married on 06/15/2019

Wonderful Photographer! Amazing Person!

Alicia is an amazing photographer. She is calm, caring, and passionate about her work. Alicia captured our wedding day beautifully from start to finish. When we show our wedding photographs to friends and family everyone says, "Wow. That is exactly how I remember that day". . . and THAT is exactly what we wanted. Thank you, Alicia!

Nancy

Married on 05/25/2019

Phenomenal!

Alicia was phenomenal! She offers a Get-to-Know-You photo session included in the price of the wedding. We used these photos for our Save The Date cards. It was a wonderful experience to confirm that we would work together beautifully. She is relaxed, friendly and professional. On the day of the wedding Alicia and her assistant skillfully captured exactly what we wanted...a sophisticated ceremony followed by a crazy dance party. The photos are beyond perfect! Thank you Alicia!

Ebise

Married on 05/24/2019

Worth EVERY penny

Alicia Wiley is an artist and professional. It's been 4 days since my wedding and I already got some sneak peek photos. I can't get over how amazing they all look. If you're looking for bright, bold, and fun photos, look no further. I would recommend Alicia without hesitation.

Stephanie B.

Married on 05/19/2019

Best photographer ever

Alicia is the BEST! But really, she is amazing. She takes amazing photographs and she is very chill. She responded to all of our questions in a timely manner and was attentive to our requests. She takes the most beautiful photographs and I can't want to see the full set from our day. She is extremely professional and so was her assistant.

Morgan R.

Married on 03/31/2019

Vibrant and fun

I was introduced to Alicia through my wedding planners. She was very professional fun and thorough. The images for my wedding look great!

Juliet

Married on 10/06/2018

Photo Genius

Alicia was one of the best decisions we made for our wedding! She is talented, incredibly helpful, and so knowledgable - we have photos I could not be more happy with. Her energy was so calm and helpful during the mayhem of the day of. She was great to work with for our engagement shoot and day of. She walked us through recommendations and was easy to connect with. Her eye for things and the quality of the photos was spectacular. She was great to communicate with, just awesome overall - highly recommend!

Rhiannon

Married on 09/15/2018

Alicia was such a joy to work with! She is so upbeat and fun! As awkward and as time consuming as posing for pictures can be, she never made it weird and kept things moving so people weren't waiting on us to finish. And the pictures came out amazing!

Emily

Married on 07/21/2018

Alicia is fantastic!! She was responsive, organized, and knowledgeable. We got over 50 sneak peak photos within one week of our wedding. They're beautiful and exactly what we had hoped for! We 100% recommend her to other couples.

Lauren

Married on 05/13/2018

Where do I begin?? Alicia (and her assistant) were an AMAZING addition to our wedding day! They took charge but didn't overpower my experience at all. They knew exactly what to do, where to go, and made my wedding day a little less stressful. I cannot wait to get my pictures back! I would definitely recommend Alicia to my friends and family!

Sarah

Married on 04/28/2018

Seriously cannot recommend Alicia ENOUGH. She's amazing, funny, gorgeous, talented, smart, boss babe. So thankful for her dedication. She's responsive to communication and really made our wedding day 110% easier.

Sarah

Married on 04/28/2018

Alicia was outstanding! We had her for an engagement shoot on Sunday. It was everything we could ask for and more! She was so helpful and very creative with many different pictures angles and poses. She is so sweet but very confident in her work which is great for being a photographer. She even sent some sneak peak pictures within 24 minutes and they look OUTSTANDING! We cannot wait to see the rest of the pictures! :-)

Kiara

Married on 04/15/2018

When my wife and I were looking for a photographer we were really nervous because we both are very critical in how we look in photos. Paying out large sums for something you're afriad you may not like and the amount of choices for vendors was very overwhelming for both of us -- especially adding in the fact that we are both not from the area and didn't have personal recommendations to go off of.

Alicia dispelled any discomfort that we might have had right from the start. She responds quickly to questions and concerns and kept things nice and easy for us. Her website is easy to navigate for payments (and also really cute)! We loved the photos she took of us during our engagement shoot and even the sneak peeks of our wedding have made us so happy! She was right out there in the cold rain on our wedding day to get shots of us! I HIGHLY recommend her!

Shaqueta

Married on 12/09/2017

Fantastic to work with, superb quality photos, very professional and organized...and made the process relaxing and fun even though I am very photo-phobic!

Susannah

Married on 11/04/2017

Alicia was absolutely amazing - everyone has been blown away by the quality of our pictures. She captured the feelings of our day with her camera. It was the perfect amount of guidance and seamlessness - she caught all of our shots, gave us ideas but nothing felt forced or unnatural. She was so great, even with my photo un-sure groom. We were so lucky to have her.

Ashley

Married on 09/09/2017

Alicia Wiley was our photographer for our wedding on September 9th 2017. I would 100% recommend Alicia Wiley for your photography. She was on-time, organized, friendly, and good at directing my husband and I (and everyone else) to pose for our wedding photos. Above all that, our photos look amazing! Thank you for your hard work throughout our wedding. Now that the wedding is over, we have our wedding photos which we will cherish forever.

Rachael

Married on 09/03/2017

Alicia Wiley was an amazing partner for our entire wedding process. From beginning to end she was so helpful with coaching us on how to be prepared, recommending artistic shots or moments we would love, and the pictures turned out amazing. She was organized and fun with the wedding party & guests. The night (event) goes by so quickly. She helps memorialize it so you can look back and remember that moment or feeling!
Are you interested?
Send a message