50 Reviews
Recommended by 99% of couples
Quality of service

4.9 out of 5 rating

Average response time

5 out of 5 rating

Professionalism

5 out of 5 rating

Value

4.9 out of 5 rating

Flexibility

4.9 out of 5 rating
123 User photos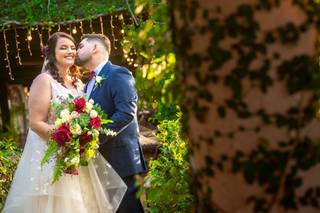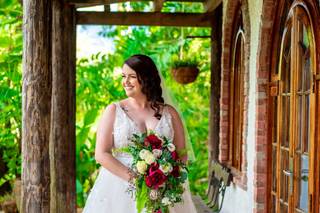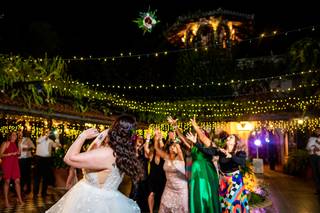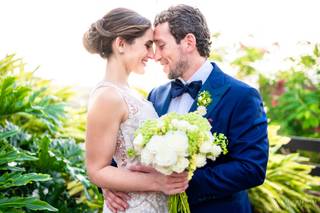 + 119

photos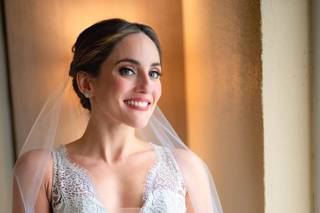 Ariel D.

Married on 05/13/2023

Stop thinking about it and just book them!!

Not enough words to describe how amazing they are! They made the whole process, from booking, to engagement photos, to wedding not only easy, but comfortable. Our comfort was always their top priority. Both Alex and Dali are obviously incredible photographers, but also amazing individuals! Their sense of humor, love, and attitudes made the whole process a breeze and resulted in UNBELIEVABLE photos. You will not be disappointed if you book them, just do it - trust us!!

Mikayla Z.

Married on 04/15/2023

Helpful, relatable and kind!

Words can't describe how grateful we are to have Alex and Dali as our photographers. They were prompt, helpful, kind, thoughtful, the list can go on! They completed our photos in 2 short weeks which was awesome! We are in love with all the photos they captured. Forever grateful for them.

Ariana L.

Married on 02/11/2023

Amazing wedding photographers

I had fallen in love with Alex and Dali's work when I was looking for vendors for my wedding, but once I met them I confirmed I made the right choice. They were profesional on time, no pressure during my wedding day, Dali even helped me out with my dress before the ceremony. Most importantly the photos were beautiful, not much posing , all natural, authentic pictures, just what I wanted for my special day. Thank you so much guys!

+ 2

photos

Are you interested?

Send a message

Jonathan R.

Married on 12/10/2022

The best of the best!

Words cannot describe the immense awe and gratitude we have for this amazing photography duo, but I'll do my best (turns out I had a lot of words). Alex & Dali are a DREAM TEAM. I stalked their Instagram so I knew how talented they were and how unique and vibrant their photography would be, so it was their personalities that won me over. They were so enthusiastic and provided so much insight into the photography process and destination weddings in Puerto Rico, it was an amazing start to our wedding planning. We finally got to meet them in person when we visited Puerto Rico for our Love Story photoshoot which was included in the package and their energy was even grander in real life. It was an amazing shoot that captured all of the bright colors and energy that we wanted from a tropical destination. I am not the easiest client because I am a designer and have my own artistic voice and I really appreciate that they let me make some suggestions and listened to me without ever compromising their own art and method; for that I am so grateful. On the wedding day, they were so professional, I could not believe how efficient and organized they were to get every shot and location we spoke about, plus some impromptu shots and scenes, all without a hitch or delay. Our wedding photos are beyond our expectations and we will cherish them and the experience with Alex & Dali for life. I feel compelled to note that we went to several photographers at the beginning (even though I knew I wanted Alex Dali) to do our due diligence on price and packages and we actually had one photographer turn us away because it was a same-sex wedding; Alex & Dali were the opposite, they never batted an eye at that and made us feel so incredibly comfortable and even had a strategy for avoiding gender roles and positions. I truly believe there is no one else that could have captured our essence and day like Alex Dali did. THANK YOU A MILLION TIMES!

+ 6

photos

Lisa

Married on 11/10/2022

Best Photographers in PR!

I can't even begin to say how amazing Alex & Dali were. We fed off their energy. Their artistic style is what made me hire them. We only received our preview photos and can I tell you they were BEAUTIFUL! I can't wait to receive the rest of the photos. Hire them, they are prompt, professional, and full of life!

Dr. J.

Married on 04/21/2022

I had an excellent experience with this vendor.

Working with Alex & Dali was an absolute pleasure for both our engagement and wedding photos. The team is responsive, creative, flexible and friendly. My husband and I don't spend much time in front of a camera, but Alex & Dali coached us and made us feel extremely comfortable during our engagement shoot and wedding. Our friends have been so impressed with
the quality of the photos that they are planning on hiring the team in the near future. I wholeheartedly recommend their services.

+ 4

photos

Natalie R.

Married on 03/21/2022

Wow! Absolutely amazing!

Alex & Dali were truly a pleasure to work with. Their professionalism, skill & friendliness exceeded all expectations!! They made me feel comfortable, confident & beautiful. I received my sneak peek photos before I was even able to process the magic that was my wedding. I would recommend them 10 times over! Thank you Alex & Dali!! I love their work & I am beyond grateful to have worked with them on my big day.

+ 10

photos

Christian R.

Married on 12/17/2021

Excellent work and wonderful to work with.

We spent an extensive amount of time looking and studying the work of wedding photographers in Puerto Rico before deciding on Alex and Dali.

As someone with a photojournalism degree, I really appreciate Alex and Dali's attention to lighting, framing and their eye for creativity and EMOTION which you can tell by looking at their pictures.

But besides their beautiful work, we were so impressed and happy with how they went out of their way to get to know us, months before our wedding.

The time they spent and the attention they put in preparing for our big day helped us become more comfortable with them and with their lens, which shows in the final product.

Our wedding pictures are, simply put, sublime.

Besides their photography, Alex and Dali are delightful and authentic people who care about their clients.

We can confidently say, they've become friends.

That's how good our experience was working with them.

A note on lgbt weddings: we never felt like we were any different than any other couple they ever worked with. You are welcome to see our wedding pictures on Instagram @christianinmiami

Jessica T.

Married on 12/11/2021

Wedding Photos

Ok, if you want your memories to be captured to perfection, pictures that you won't be able to stop looking at and that will bring all of your day of emotions back to life rhen choose Alex and Dali. We cannot express enough how perfect they captured our wedding day and were able to get all of the emotions in each snapshot. They are truly amazing and talented photographers. Highly reccomend! Thank you Alex and Dali for giving us memories to treasure forever!!

+ 6

photos

Pooja S.

Married on 11/18/2021

Perfection!

I am obsessed with Alex & Dali! I had the pleasure of working with them during my traditional Indian wedding- they photographed my Sangeet, Wedding & Reception.

Not only is their work amazing, bright and colorful, they also go above and beyond to ensure you have the most positive experience possible. Alex & Dali were also great source of information while searching for other vendors- they know everyone and all their recommendations were in-line with my wedding budget and vision.

I highly recommend Alex & Dali for your wedding photography needs!

Eduardo P.

Married on 09/04/2021

Outstanding Service!

We can't thank enough Alex Dali Weddings for their services. They did an amazing job in capturing key and essential moments of our wedding. They are very professional and know how to get the best out of you and capture it in photos. It is simply put, a work of art. They themselves are an amazing couple and we are so greatful for the amazing photos that we will cherish for a lifetime. Highly recommended

Lauren H.

Married on 07/22/2021

Outstanding work!

My husband and I are completely blown away by Alex and Dali's work and are so so happy we had them as photographers for our wedding! The photos we received were absolutely amazing, and all of our friends and family have commented on how stunning they are. Alex and Dali were very easy to work with - they were enthusiastic, creative, kind, helpful, and patient. They did a great job at directing us how to pose and where to take photos, and you can tell they really cared about getting the best shots possible. They also made us feel very relaxed and comfortable throughout the whole process. We are so grateful for their hard work during our wedding and will be able to remember our perfect day for years to come with their beautiful photos!

+ 2

photos

Ana F.

Married on 07/19/2021

Amazing Photographers!! Highly recommend!!

Alex and Dali are the type of people you want to surround yourself with during your wedding day. From the beginning, the communication with them was great. They are a dynamic couple who know how to complement each other when carrying out their work. Alex and Dali are very nice and have a great way of guiding people during the photo session, which definitely helped us have a pleasant experience. They captured the images we had been dreaming about! We highly recommend them! Thanks for being part of our wedding day!

Alex y Dali son el tipo de personas que quieres rodearte durante el día de tu boda. Desde el principio, la comunicación con ellos fue muy buena. Son una pareja dinámica que saben complementarse al momento de realizar su trabajo. Alex y Dali son muy simpaticos y tienen una manera muy buena de orientar a las personas durante la sesión de fotografía. Esto definitivamente ayudó a que tuviéramos una linda experiencia. ¡Capturaron las imágenes que habíamos soñado! ¡Están altamente recomendados! ¡Gracias por ser parte de nuestro gran día!


Sarah P.

Married on 06/19/2021

We loved Alex & Dali!

We were so thankful to have Alex and Dali document our wedding. They weathered the rain and heat for us from Puerto Rico! Their pictures are very unique and turned out wonderful!

Lydia T.

Married on 12/21/2020

Excellent professionalism and skilled photographer!

If you would like a high quality photographs, unique photo experience and impressive memory with your another half, Alex and Dali would be the only choice! They are professional, fun, flexible and I love love love their passion in photographing. Grateful about the wonderful pictures and fun photo shooting memory beyond words! Thank you very much, Alex and Dali! You guys are superb! :):):):) Thumbs upx1000000000000.

Randy O.

Married on 12/10/2020

A-m-a-z-i-n-g

Alex and Dali were the absolute best photographers I could have hoped for. I cannot express how well they captured our surprise engagement photo shoot and the lighting techniques were simply amazing. I was kind of skeptical at first because I wanted a beach proposal but after they secured the permit to shoot at EL Morrow we were able to take pictures anywhere and everywhere my skepticism soon vanished. EL Morrow was amazing!! If you could see the work they put into each shot, to get the right lighting, the perfect poses etc I would recommend them to anyone looking to do a photo shoot with them. Simply put - there is a reason they are the best at what they do - their work and professionalism shines through with each photograph. Thank you again for everything !! Memories of a lifetime is what you gave Toni and I.
Sincerely,
Randy and Toni

Magdalis S.

Married on 03/14/2020

The best!

Desde que comencé a ver las fotos de Alex & Dali a través de las redes sociales sabía que ellos eran los fotógrafos que yo quería contratar cuando llegara el momento de casarme. Así mismo lo hice y definitivamente una de las mejores decisiones que tomé. Muy responsables y profesionales. No paro de ver mis fotos. Tanto las fotos del "love story" como las de la boda quedaron a otro nivel. Recomendados 100%!!!

Jenny L.

Married on 03/01/2020

Spectacular

We LOVE LOVE LLLOVE our pictures we are so thankful to have chosen Alex and Dali as our photographers meeting them was such and amazing experience we are blessed to have met this beautiful couple. They make an amazing team we hope God continues to give them much success and favor. We honestly don't even have the words to express how much we loved our experience with them and our engagement photos we can only imagine how beautiful our wedding pictures will turn out thank you for everything we look forward to seeing you next year!

+ 2

photos

Jeanette

Married on 01/11/2020

Made us feel extra special

We don't have enough words to express our experience with Alex and Dali, their professionalism and way to work with us that made us feel extra special. We felt during the photo sessions like if we knew them forever because they make you feel that way, confident of taking the best pictures and that we enjoyed the process, relax and loving what was happening.
Thank you, thank you we love our pictures and having you there with us. God Bless

Regina O.

Married on 11/23/2019

Amazing and so over the top!!! Best decision ever!!!

I was very stressed out when I started my search for a wedding photographer. At first I found myself with what I thought were a lot of options, but with every response I got I knew I could and would find something not just better, but perfect for us. That's what happened when I found Alex & Dali. As soon as I saw their work, I was captivated by how different it was from everything else I had previously seen. The way they use light and colors matched our personalities perfectly. I knew it was the right fit for us as soon I as contacted them - it was an instant click! Both Alex and Dali were very attentive from the very beginning. We weren't doing a love story session at first, but Dali convinced us and it was the best decision ever. They went along with our ideas for the location and made us feel so comfortable during all the process. It was amazing to see the results and we felt even more sure that we had made the right decision selecting them for our wedding. I don't even know where to start to talk about how incredible they were during our wedding day. It was all just so natural and fun with them. It was as if they were part of our whole gang! Their unique personalities, professionalism and detail are in a whole other level. And once we saw the pictures from the whole event, we were completely mesmerized. Since meeting them, we always knew they would do an incredible job, but we weren't ready for how SUPERB it would be. They captured every single important detail and turned it into beautiful images. We cannot thank them enough for not only capturing such an important day, but for making us feel so comfortable and special during the whole process. Everyone should choose them to be their wedding photographers. I know I don't regret it one bit. Thank you Alex & Dali for being part of our adventure. Can't wait to meet again!!!

+ 8

photos

Eva A.

Married on 10/26/2019

Amazing couple

Luis and I can't stop talking about how amazing this couple is. They made our wedding day special and were very accommodating to our family's requests for pictures. Their creativity for taking pictures is out of this world. If you want your wedding pictures to be amazing, this is the couple to hire 🥳😊

Jennifer

Married on 10/20/2019

The Best Team!!

We are SO happy we chose Alex & Dali as our photographers for our destination wedding! Throughout the entire process, they were extremely responsive and answered any questions we had. Their work is truly spectacular and they have a style of their own that stands out in the best way. Equally as important, Alex & Dali are an amazing couple – it was so fun being around them and they definitely made us feel comfortable. From the engagement shoot where they brought us to a few spots in Old San Juan, to our wedding day – we could not have asked for anyone better to capture these special moments! We are loving the preview pictures we have gotten (which we received the day after!!) and cannot wait to see the rest. Highly recommend – you will not regret choosing Alex & Dali! Thank you both so much :D

Ashley

Married on 07/27/2019

Amazing team!

Alex & Dali were a pleasure to work with from the moment we had our first conversation. They are most definitely in this career because it is their passion and make an amazing team. Alex & Dali made sure our day flowed very smoothly and we got pictures from beginning to end. Aside from that they are both so sweet and have great sense of humors that had my husband and & I laughing in between shots. I would recommend them over and over again! Alex & Dali, thank you! we love you !

Gaily B.

Married on 06/08/2019

Excelente!

No tenemos palabras para describir la excelente labor que realizaron Alex & Dali. Un servicio de primera y personal desde la primera llamada. Alex & Dali no dudaron en complacernos con nuestra ideas y "props" que queriamos en la fotos. Recibir un "preview" al otro día y las fotos en 2 semanas fue lo mejor para continuar la magia del día. Las fotos espectaculares y originales. Definitivamente sobrepasaron todas las expectativas. Mil Gracias!

Camile

Married on 05/26/2019

Excepcional!!

Alex & Dali are a great team, they will go above and beyond to make your experice a great one! I hired them for my love story and wedding day pictures, from day one they were extremely professional and easy to work with...my husband and I had a great chemestry with them which made everything go absolutly perfect! They are so talented, my pictures are absolutely stunning and beautiful. You should absolutely hire them!!
Are you interested?
Send a message