100 Reviews
Recommended by 99% of couples
Quality of service

4.9 out of 5 rating

Average response time

4.9 out of 5 rating

Professionalism

4.9 out of 5 rating

Value

4.9 out of 5 rating

Flexibility

4.9 out of 5 rating
61 User photos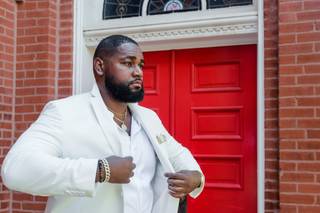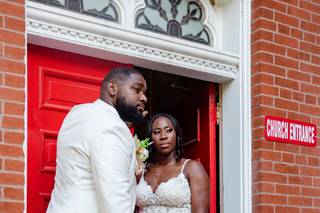 + 57

photos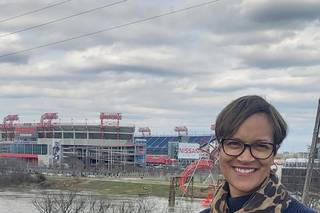 Clancy J.

Married on 10/15/2022

The best photographer

Allen is an awesome photographer. We hired AG Phography for our engagement, wedding pictures we recived so many compliments on our pictures.

Brittany D.

Married on 08/06/2022

#DrakeinLove

AG photography was a pleasure to work with! They were very responsive and informative of their services. The photographer and videographer came in happy and ready to get to work and listened to any photo ideas we came up with last minute. The photos and video came out beautifully as well. Thank you AG!!

Shaon S.

Married on 05/14/2022

It was everything!

My experience was the BEST EVER!! Outside Service! Working with the company was Amazing!


Are you interested?

Send a message

Haley C.

Married on 11/05/2021

AG made my day magical

We were beyond thrilled and happy with our experience with AG as a whole. My husband and I wanted to support a black-owned business wherever possible when selecting wedding vendors. When we met with Leslie in the office we felt immediately comfortable with them, and the beautiful photos and work they had produced in the past only solidified our decision. Our engagement photo session was beautiful, and the save-the-date magnets were well-made and they worked with us to make sure we had the design we want. When the pandemic began, AG was so amazing with the rescheduling process, this meant the world to a panicked bride when so much was unknown. Then finally, the big day happened and our photographers Alan and Anthony were amazing at what they did. They got so many beautiful candid photos, and the posed photos were gorgeous as the two were wizards at making us feel relaxed and vibe. We had so many amazing photos. The whole team are truly amazing, we can't sing their praises more highly. Thanks to this whole team for making our wedding photo journey an absolute delight.

Timothy M.

Married on 09/11/2021

#ForeverMoore

This is the easiest review that I have ever written, because Allen (our photographer) and the entire AG Photography team made us feel like a priority from start to finish. On our special day it started with a call from his administrative team ensuring that things were going well for the day and transitioned seamlessly into Allen's arrival. The entire time that Allen was with my Wife and I, he felt so peaceful and reassuring even during chaotic times that the day presented. Most importantly, he made my wife feel like she was the only one in the room at all times and for that I am eternally grateful. I couldn't have chosen a better company to be apart of our special day. Thank You Allen and the entire AG Photography team.

Leandra G.

Married on 08/27/2021

5 ⭐️ Service

Where do I start!! My experience with AG Photography was simply AMAZING! Allen was very professional and attentive to every single detail when taking the photo's at my 20th vow renewal ceremony. My photo's turned out to be breathtaking! He captured everything I wanted to see and more. It's with great honor that I recommend AG Photography to the world. I have used AG Photography for professional headshots, family photo's and now my 20th vow renewal ceremony. They give 5 ⭐️ service every single time!

Ladonna S.

Married on 08/22/2021

Perfectionist, Professional, Elegance, Creative

Allen was AMAZING! He came and seen that I was nervous and all… he assured me everything would be ok and it's my day and to relax and enjoy. I've watched his work for years and I'm not exaggerating…. He puts a lot of work into his work and cares about his clients. Definitely a perfectionist! He's not one to rush and get work done… he takes his time and he listened to my wants and everything, but I didn't have to do much input because his work speaks for itself and I let him create! The elegance and quality of his work is indescribable. His team (Leslie) was amazing, if I had a question or anything she was there with an answer quick. She was on point with everything and super professional. I will always be a forever customer when it comes to capturing memories. AG PHOTOGRAPHY is the best and if I could give them a thousand stars I would. I can't thank them enough.

Crystal L.

Married on 08/21/2021

Very professional

AG Photography, I really don't know where to start with discussing this group other than to say they are GREAT and VERY PROFESSIONAL at what they do. We received our wedding photos and they are beautiful and took my husband and I back to our wedding day. The photographers that worked with us were friendly, understanding, easy going, and just a great group to work with. I would highly recommend them to anyone whether it be wedding photos, graduation, or professional photos. They go all the way out and have all of the latest and up to date equipment to capture your moments. Thank you so much AG Photography!!!!!

Jenea S.

Married on 08/21/2021

Professionalism, Service, Quality Unmatched

Ag photography is hands down the best photography & video team ever! This amazing company provided excellent service to me & my now husband during my engagement photos to our wedding day! Their knowledge, expertise & professionalism is unmatched! It was also a joy to work with Leslie as well!
Alan and just team's absolute main focus was to get the perfect most memorable shots possible and at all cost. This was their focus the entire time, creating the perfect memories for us. I have been in numerous bridal parties and attended many many weddings, never have I ever heard guests that can not stop talking about the photographers!!
Alan is truly a wedding expert. Not only did he do a sweep of our bride sweet and found my veil, he knew how to bag up my wedding dress, and then calmed me down quickly when had an emotional moment.

My photos and videos are of excellent quality and this team will forever be in my heart.

I promise you WILL NOT be disappointed in this team and they are worth every single dime and the some!!

After your wedding day, all you will have is your photos and videos and you don't want to skimp on this most important aspect! You will not regret entrusting your special day to AG!!

+ 4

photos

Stephanie M.

Married on 07/24/2021

Truly God Given

I wanted only black owed vendors for my wedding so I decided to go with AG Photography for our photos and videos. They were PHENOMENAL! Professional, efficient, friendly, and blessed! Our photos were nothing short of amazing and I'll recommend them over and over again! Thank you AG😚

+ 2

photos

Pamela

Married on 07/09/2021

Amazing, Smooth & Easy

Ag Photography is an AMAZING vendor to work with!

My husband and I hired Ag Photography for our wedding photography & videography. The entire experience from our initial conversation with Leslie, to our wedding day with Alan & his team, to the post wedding process has been great!

Leslie, Alan and the team are all professional, polite and very knowledgeable. Ag Photography will answer any and all questions you have. They never made me nor my husband feel rushed or as if we were not important.

Ag Photography took great care to capture our wedding day. The team was fun and blended into the day with us. Our family shared that the team remembered their names as well when working to capture moments and photos.

We are beyond happy with the final results of both our photos and video, which we've watched 30+ times already! Having one vendor for both also made the process easy and the teams worked well together.

Hire Ag Photography, you will not be disappointed!

Covington W.

Married on 06/26/2021

Gorgeous Wedding Photos

We couldn't have found a better photographer and videographer for our intimate wedding! My husband is pretty particular when it comes to photography and was blown away when we stumbled upon AG Photography. Our photos captured all of the important details of our ceremony and reception, even with my dress change. We also received a highlight video featuring our personal vows - the best part of our package. We'll definitely use this company to capture our future milestones.

Renelle T.

Married on 06/08/2021

Great Experience!

I had a wonderful experience with AG Photography on my wedding day. They captured the special moments of my day perfectly!

Roshay G.

Married on 05/15/2021

AG is the best wedding photographer hands down!

AG is the best photographer in the city hands down. I've used him for years for my business and family photoshoots so when I got engaged he was my 1st and only choice for my wedding photographer. The quality of his photos is unmatched! He works so fast you don't have to shoot for hours with him for him to capture the perfect shot & and he delivers your raw photos immediately after his shoots. His raw pictures look so good many of them don't even need re touches. My wedding was in The Bahamas choosing to take AG with us was the best decision ever. My wedding photos are literally magazine worthy they are absolutely amazing! My engagement photos are magazine worthy as well! He was on point my wedding day he moved fast & got all the shots I wanted. AG is the absolute best if you're getting married choose him you will not regret it!

+ 2

photos

Tiffany P.

Married on 04/24/2021

Delightful

Ag Photography and Ms. Leslie made the days and weeks leading up to our wedding day painless. They checked with us periodically leading up to our day to see how we were feeling, what to expect and to make sure that all of our desires were met. The day of our wedding I had ABSOLUTELY no anxiety! They are very professional. As a result they beautifully captured our timeless moments ❤

Ag Photography's reply:

Thank you Tiffany!! We are grateful for the opportunity!! Looking forward to working with you soon.

Your Ag Family!

Misty J.

Married on 09/27/2020

A beautiful moment captured perfectly.

AG Photography captured our wedding perfectly. Every detail small to large was documented and we have a beautiful love story told in photographs. Allen was punctual, professional, and polite. Everyone felt comfortable in front of the camera and it was a great time all around. Our photos are absolutely stunning. We will seek out AG Photography for all of our special events. Thank you Allen!!

Britany C.

Married on 08/23/2020

Great Service

I met with Leslie at AG PHOTOGRAPHY STUDIO and this being my first time planning a wedding she walked me through every step. She almost had me in tears from watching all of the beautiful wedding they've done. I'm so excited and can't wait for my big day!!!!

Arina F.

Married on 03/21/2020

Great company to choose for your special day

Great service! We did Engagement photos with these guys, and it was great! Allen, our photographer is easy going and catches great moments at our wedding. Leslie will walk you through all the steps, and make sure you get the best service. We had to move our wedding twice and we are so thankful to Leslie to make it stress free. Thank you for great service!

Maggie E.

Married on 02/06/2020

Maggie evdamana weddings cermony segments ring sliver and dress poised wedding but sanas

Maggie evdamana weddings cermony segments ring sliver and dress poised wedding but yet sanader resorts weddings cermony segments ring sliver and dress poised wedding but yet honeymoon brschrs wedding countdown wedding countdown to the planning brid name email address all bride name email gam77 to send us

Cameo

Married on 08/21/2019

AGPhotoraphy is Amazing!

I absolutely enjoyed AG Photography. The photographer made us feel so comfortable and was very easy to work with. When taking these photos, you are just wanting them to be perfect... well that's what they want as well. He made sure to get those shots that we wanted. I will use them going forward because they were so professional and fun to work with.

Briana B.

Married on 08/02/2019

Best Photographer!

I went with AG Photography for our wedding based on the great reviews and I can attest to the fact that they are all correct. Allen traveled to Memphis, TN for our wedding and I can say I was stressed about so many things that day but Photography was not one of them. Allen arrived on time and ready to go. We had some chaos before and after the ceremony and he not only stayed calm, and but also helped out where he could. We went with one Photographer for our wedding of 100 guest and Allen really got some great shots. I would (and already have) recommend him to anyone getting married. Thank you again, Allen!!


Laquicha J.

Married on 06/29/2019

Repeat Customer

We booked Allen for our engagement shoot and wedding and I must say he was worth every penny. He is not only talented but he is very professional, has great energy and a great personality that transfers throughout the room. I am completely satisfied with the work he has done. My pictures are all clear and my memories have been captured!

I also used his team for me and my daughters shoot in studio and they are great as well. I will be returning soon for a family shoot! I highly recommend him and his team.

Mary-Ama M.

Married on 06/22/2019

Amazing experience with AG

My husband and I chose AG photography for our engagement and wedding photos after witnessing their exceptional work at an event we previously attended. Their professionalism and seamless coordination as a team is unmatched! With a wedding of over 350 people, their team of 3 photographers new when and where to be throughout the day without disrupting the flow of our event all while capturing every single special moment. They are a black owned business with photographers who are experts at capturing photos of all types of people but especially people of color. They just get it! We still have guests asking us for their information because of their style expertise. My husband and I were so proud to support such a talented and elite company and would HIGHLY recommend them for a special event.

Remey M.

Married on 06/21/2019

Legendary Photos

My husband and I chose AG Photography for our summer June wedding and we have no regrets. Our intitial consultantion was great and the owner and his assistant were top notch professionals who guided us through the process all the way to the end. These photographery pros captured all the perfect moments of our special day. Our wedding photos are legendary and will be treasured for a lifetime. Thank you AG!

Naseya

Married on 04/07/2019

best photog ever!

best photog ever! We hired Allen after several recommendations and viewing his work. He was an absolute pleasure to work with. He captured our engagement shoot and our wedding. The images he captured were stunning and we received final images in the timeframe provided. I was moved to tears when I got my wedding album! He's just that good. And i can't forget about his assistant Leslie. She goes above and beyond in terms of communicating. She always was available to answer any questions I had. I'd highly recommend him and his team for your special day.
Are you interested?
Send a message