83 Reviews
Recommended by 100% of couples
Quality of service

5 out of 5 rating

Average response time

5 out of 5 rating

Professionalism

5 out of 5 rating

Value

5 out of 5 rating

Flexibility

5 out of 5 rating
69 User photos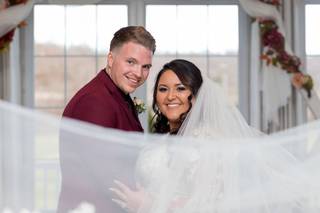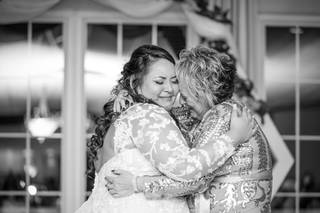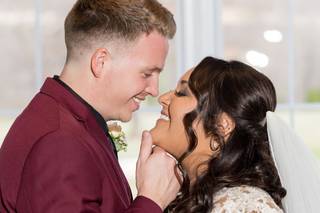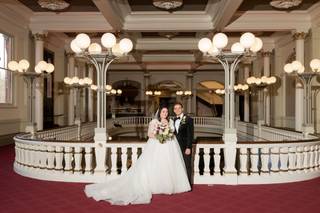 + 65

photos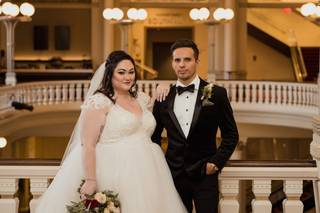 Aleandra D.

Married on 11/19/2022

A perfect, fun, & comfortable duo!

They made everything so easy! We enjoyed working with Adam & Keli tremendously!

Danielle V.

Married on 11/18/2022

Excellent experience at a GREAT value!

Working with Adam and Keli Photography was an excellent experience! Adam was super knowledgeable about the different locations I wanted to use for photos and was able to warn me of the potential pitfalls I wouldn't have known since I'm not a Photographer. We didn't have a ton of time to get the pictures done because we had a Friday wedding, and Adam helped me to be as organized as possible and still sent us HUNDREDS of excellent photos, and got them back to us in under three weeks! When working with this team, you can tell that they really care about getting you the best possible shots and that you enjoy the process too! I was so pleased with our experience and feel like we developed a friendship with them! Adam was literally already texting us some gorgeous first shots on the NIGHT of our wedding, which was so exciting. We loved our experience and think you will too!

+ 4

photos

Terrie L.

Married on 10/29/2022

Amazing and professional

They are simply the best photographers to work with and their work is stunning .

Are you interested?

Send a message

Claire M.

Married on 08/27/2022

Great photographer!

Working with Adam and Keli was amazing! Communication throughout the entire wedding planning process was easy, and we are so happy with our final wedding photos. Adam helped us choose the perfect locations for photos on the day of our wedding, and he helped keep us on track throughout the afternoon to make sure we got the photos we wanted but arrived to the church on time. There were some photos from the engagement shoot that I didn't love (I was not good at movement shots such as spinning, etc.), and Adam took all my feedback into consideration when creating shots on our wedding day. As mentioned, we are SO happy with all the final photos! We'd be happy to work with Adam and Keli again and would recommend them to others as well.

Gabrielle Z.

Married on 08/06/2022

The best choice for photography!

Adam and Keli Photography were wonderful to work with and exactly what we expected. Adam and the whole team was very friendly and personable. He worked over the course of our engagement to put together a timeline for our wedding and was easy to communicate with the entire time.

The photos that they took during our engagement session and the wedding itself were just amazing. They don't brand themselves as high end photographers, but the quality and thought that they put into the whole journey (from engagement to wedding) shows that this team really cares about their couples. Genuine thanks to Adam and Keli, we absolutely love our wedding photos and we still get so many compliments from family and friends from the wedding day that we're impressed with you both!

Natalie S.

Married on 06/18/2022

Adam and Keli photography

Adam and Keli are excellent to work with!! They are complete professionals who work great with children and elderly. My pictures were excellent they don't do what everyone is expecting they do pictures that seem natural not staged and make everyone feel at ease. I highly recommend them and their services.

Bailey H.

Married on 06/11/2022

A Dream Team!!!

Planning a wedding is hard, stressful, and often times overwhelming. Working with Adam and Keli Photography is the opposite of those adjectives. From the moment I reached out to make an inquiry to the day they arrived at our wedding they were amazing beyond words.

Adam and his team is so responsive to our questions and needs and they were all so easy to work with. They truly were a dream team!

We got our images back with four weeks and I'm already obsessed. My family, friends, and I have been swooning over these, and we cannot wait to build our album with them. Thank you, from the bottom of my heart, for being the photo team that we needed. You have exceeded my expectations and can't wait until our paths cross again!!!

Bridgette H.

Married on 05/14/2022

Beautiful memories for a lifetime!

SPECTACULAR! I didn't give too much thought into my wedding photography, was just looking for a portfolio I liked and fit our budget and I'm so incredibly grateful that I stumbled upon Adam and Keli. Now, the #1 piece of advice I give to anyone planning a wedding is INVEST IN YOUR PHOTOGRAPHER because at the end of the day all you have are the photos.

Adam had such a good eye for framing, positioning, getting fun poses and shot our wedding beautifully. Thank you so so much Adam and Keli, I love flipping through our wedding photos!!! And their albums are beyond gorgeous!

Cagney W.

Married on 05/30/2021

Amazing team

Adam & Keli—were amazing for our engagement and wedding day. They were there early, got all the small touches, made sure they got them moments you don't even realize is happening. Like laughing with friends, family, your now husband. So many pictures I've heard I can see the love in your faces and those moments last forever. They were not scared to let us climb in a tree stand and get in the mud on our farm lol since we are hunters we went all in. I'm going to show pictures because these are the moments that last forever.

We can't wait to use them for years to come for family pictures and anything else we need.

Thank you again.

Krista R.

Married on 05/15/2021

Excellence in Action!

Adam and Keli were absolutely WONDERFUL to work with. They were professional, sweet humans who paid attention to the details and kept everything on schedule. They are also SUCH great photographers! The hardest part about the entire process was choosing our favorite prints because they were ALL SO GOOD! My husband and I both agree that their fee was one of the only fees from the wedding budget that was actually worth it! 😂 I give them 10/10. Awesome!

Christi S.

Married on 04/30/2021

We were so pleased with the pictures! We highly recommend the Spaniers!

Adam and Kelli were easy to work with. They got some beautiful pictures in an ordinary setting.

Stacy M.

Married on 03/27/2021

Quality photos and friendly photographers

Adam and Keli were a great duo for our wedding! Not only were they easy to communicate, they also accommodated our last minute scheduling and were so good as making us comfortable for the best shots. The photos were great and the packages were very reasonable. I love that they both bring their own talents, ideas, and angles to the images created. I'm also excited to be able to use them for maternity shots and newborn shots so all our life event photos will coordinate in styles.

Molly H.

Married on 02/06/2021

Amazing attention to detail!

Working with Adam and Keli was such a seamless and delightful experience! They took amazing photos from our wedding in the winter. 10/10 would definitely recommend! I cannot say enough great things about Adam and his team! They were professional, timely and a pleasure to work with.

Alexa D.

Married on 10/24/2020

Best photographers ever!

One of the best decisions we made when planning our wedding was to hire Adam and Keli Photography. They were great to work with, Adam was with us every step of the way in helping to organize and stay on top of things - which helped the day run so smoothly. We absolutely love every photo they have taken and love to look back on these - they captured our perfect day so perfectly!

Zenaida H.

Married on 10/23/2020

Simply amazing!

My husband and I couldn't be more thrilled with our wedding photos. Adam and Keli captured everything that we wanted and they were so easy to work with. The quality of their photographs is amazing, to see those moments frozen in time, with such clarity, it takes us right back to those times of our wedding day. Adam and Keli were so sweet and helpful during the entire day and they helped us plan a timeline that took the stress off of my husband and I. I would recommend Adam and Keli Photography to anyone, not just anyone getting married, but any big life milestones, these two should be your go-to!

Delaney C.

Married on 10/04/2020

Amazing work and service!

When the wedding is over, the photographs are one of the things keeping our memories alive. We are so very thankful that Adam and Keli were our photographers! Adam is amazing and organized and helped plan our entire day so that we weren't stressed for photos. They are simply the best at what they do and super nice as well. My husband hates photos and getting his picture taken, but Adam and Keli made it so relaxed and easy. They are extremely talented, and we cannot thank them enough to have had them on our wedding day.

Andrea S.

Married on 10/03/2020

Capturing Moments You'll Cherish for a Lifetime!

Adam & Keli were absolutely phenomenal. They were super easy to work with and we loved how they captured the simple, natural moments that made our wedding day so special—that's exactly why we chose them and we are so glad we did. They are laid back, yet take control when they need to. They're supportive and enthusiastic about your day—things that are so incredibly important in a photographer. Highly, highly recommend them.

Lindsey B.

Married on 09/19/2020

Just what I was looking for!

I'm so glad I found Adam and Keli Photography! I was looking for a beautiful, classic, and simple stlyed look for our Cincinnati wedding and Adam and Keli delivered. We looked at dozens of photographers in the area before stumbling upon them, and we're so so lucky that we did. They were our favorite vendor of the day hands down. Adam helped during months of planning, recommending vendors that we needed, to helping to plan a day of timeline that we so very much needed. Adam and Keli were both super attentive and thoughtful on the actual day of our wedding, and super friendly to all of our family and friends. I had some of our guest come up to me during the reception and tell us that they blended in so well that they felt like guests. Even my husband was impressed by this amazing couple, and that's saying something. We were equally impressed with the our full gallery - hundreds of memories and frame worthy moments that made it difficult to choose which ones we printed first. Give these two a look, you can't go wrong with them!!!

Alyssa S.

Married on 08/15/2020

Beautiful Photos

Adam and Keli were amazing to work with for our wedding and engagement photos! They were friendly, on time, listened to our requests, and took gorgeous photos. We love our wedding and engagement photos, and were thrilled to receive them within a month or so of our wedding! I would highly recommend them.

Adam and Keli – Wedding Photography's reply:

Alyssa! You are absolutely too sweet! Thank you so much for the kind words! You are truly beautiful inside and out! Thank you for choosing me to capture precious memories for you! You and Keith make such a lovely couple!

Annie D.

Married on 08/08/2020

Ever grateful for capturing our memories!

Words cannot express how amazing Adam and Keli Photography are! If we could give them 10 stars we would every time! Their photos alone speak volumes on how talented these two are, but it's not until you've booked them that you realize that you're not only going to get beautiful photos, but you have two people who love weddings and help at every turn through the planning process.

From our engagement shoot to our wedding day, we are in love with all our photos. Working with Adam and Keli was such a wonderful experience and we would definitely recommend them to everyone we know. We receive so many compliments from family and friends on how amazing our pictures are. Thank you so much for capturing our memories that will last a lifetime!

Veronica R.

Married on 08/01/2020

Amazing photos, wonderful couple!

Adam and Keli are amazing photographers and they are a very kind-hearted couple. This couple have mastered the craft of wedding photography, and anyone who chooses them will not be disappointed. During our wedding celebration, they not only took professional and creative photos, but they also were able to lighten up the atmosphere with their get it done attitude and great sense of humor.

From our first meeting with Adam, they showed that they cared about what we wanted out of our wedding photography and they were able to capture everything that we had imagined, and then went above and beyond. They made many suggestions that enhanced our wedding day and we have no doubt that Adam and Keli's dedication and experience contributed to the success of our wedding. We are thrilled beyond words with their work product and strongly recommend them to all engaged couples.

Adam and Keli – Wedding Photography's reply:

Thanks, Veronica, that is so kind. Your wedding was amazing and we loved every minute of getting to know you both. Loved working with you guys :)

Lynn V.

Married on 06/26/2020

Love these two!

Adam and Keli were great to work with! We had a great time at our engagement shoot- neither of us enjoys having our photo taken but Adam and Keli put us at ease through the whole process. They did an outstanding job on our wedding day as well- they are wizards at getting great pictures! Right before we went to do our first look, it started to rain. Adam and Keli already had a back up plan ready to go which made it very easy on us and our families. The pictures look phenomenal and we are so glad Adam and Keli were there to capture our wedding day.

Adam and Keli – Wedding Photography's reply:

We are so happy for you and Tom, and we were so honored to be there to document your big day! i can't believe how amazing your wedding day was, and how lucky we escaped the rain!

Rachel C.

Married on 06/20/2020

Amazing work

We found Adam and Keli on Wedding Wire and didn't really know a thing about them, but really connected to their photos. They blew us away and surpassed our highest expectations. This couple had a very calming energy on our chaotic wedding day. They don't seem to stress about time or when things don't go as expected. They roll with it, making the best of each situation, and they delivered in every way possible - coming away with amazing photographs of the entire day. We can't recommend these two highly enough. So thrilled to have worked with them.

Adam and Keli – Wedding Photography's reply:

You guys were amazing and so brave during this challenging time! We're so happy that we were able to be there to document your perfect day!

Kate R.

Married on 06/20/2020

Creative Wedding Photographers

Adam and Keli did an amazing job for our son's wedding and engagement photos. Their photos were beautifully styled and captured the couple's personality so well. They were easy to work with and quickly responsive to questions and orders post wedding. I highly recommend them!

Elizabeth E.

Married on 02/15/2020

Stress-free and fun

Adam and Keli were amazing to work with for our engagement and wedding day photos. They are so friendly and down-to-earth that it was easy to get comfortable and relax around them, but at the same time they are experienced and direct enough to help keep the structure of your day so you don't have to stress about it as much. And their quality of work couldn't be better! Highly recommend these photographers!
Are you interested?
Send a message