Reviews
4.7 out of 5 rating
Quality of service

4.7 out of 5 rating

Average response time

4.7 out of 5 rating

Professionalism

4.7 out of 5 rating

Value

4.7 out of 5 rating

Flexibility

4.8 out of 5 rating
94%
Recommended by couples
Awards
4 User photos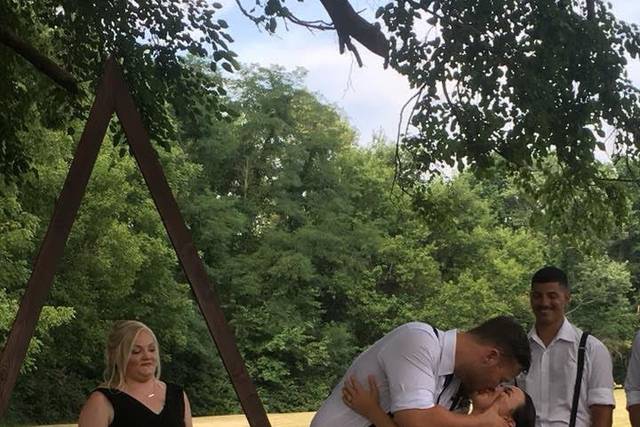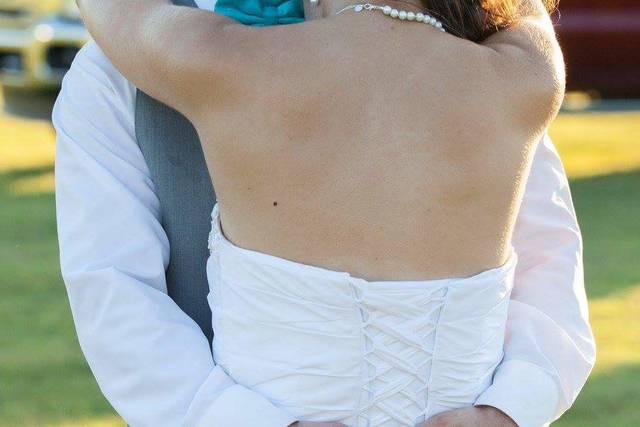 Katie S.

Married on 10/23/2021

AMAZING—Fairy God Mother's!

Karen and Diane saved my wedding. After having my dress altered directly through the store I bought my dress from, several things were incorrect and my dress did not fit the week of my wedding. Karen and Diane immediately said yes and dropped everything to ensure my dress would fit perfect for my big day. It was not a small task—very complicated material and lacing. They made my dress PERFECT. Not only did they make it fit, but they made it fit perfect for my body type. It seemed like it would be an impossible task, but they did it all in a matter of days. They took time to ensure that every little detail was absolutely perfect.

They are also wonderful, caring and communicative people. I had so much fun at all my fittings!

I cannot recommend this place more!

Jan

Married on 06/05/2021

Best seamstress ever!

Look no further than Dianne at At Fitting Creation for all your wedding alterations. She's profession, talented, and makes you feel like you're having a friend work on that most important gown. Dianne helped me fit into my oversized gown, sewing in my bra and adding a pocket, which I absolutely loved having! In fact, a soon-to-be bride couldn't believe you could do it!

Our wedding was postponed due to the pandemic, so Dianne stored my gown until we could begin planning again. She was able to quickly pick up where she'd left off and masterfully get my dress altered, steamed, and prepped. Her "Fairy Godmother" service was a blessing, as she brought the gown to me on the day of our wedding, lessening my stress of transporting it. The day of she pressed any wrinkled clothing as well and made some last minute fixes as well. Finally, she helped me into my gown and shoes, so that my bridesmaids didn't have to guess how to. Her services are definitely well worth it!

A Fitting Creation's reply:

Jan, THANK YOU! I appreciate you taking the time to write such a wonderful review. Hope to see you soon with a "smaller" job. LOL!!!!

Demi

Married on 07/14/2018

Dianne was absolutely amazing! She really makes you feel like family as soon as you walk into her door. She's honest, reasonable, and just all around fun to work with. She altered my ball gown for a military ball last fall and I knew right then that she would be the lady to work on my wedding gown. It was not an easy alteration by any means but with her talent she got the job done and really made me feel beautiful on my big day. I'm so thankful to have met my lifelong alterations lady and even better, a lifelong friend.

A Fitting Creation's reply:

Demi. You are so welcome and I also feel like I have a new lifelong friend!!! Thank you so very much for coming back!!! Best Wishes for a long and happy life!!! Always, Dianne

Are you interested?

Send a message

Ashley

Married on 02/11/2017

Diane did a beautiful job adding a corset to my bridal gown, and hemming 3 dresses for the bridal party. She has amother great service, called the Fairy God Mother Service, where she delivers and steams the dresses the day of, but will also make sure everyone looks their very best. I was hesitant to book this service, only because if you don't need a quick stitch or button replaced, it's kind of pricey...BUT I am so thankful I did! Davids Bridal botched an alteration on a dress and didn't give it back until 2 days before my wedding. The top of the dress was 8" too big! It looked terrible, my bridesmaid was embarrassed and we were left with one option, Diane! Diane got us all dressed and ready so she could focus soley on this dress. After about 20 minutes of adjusting and pinning the dress fit like it was supposed to and you couldn't even tell the pins where in there. Don't skimp and try to save money by not booking this service. If we hadn't had Diane that day, it wouldn't have been the best it could have been for myself or my bridesmaid.

A Fitting Creation's reply:

Thank YOU so much , Ashley! It was my pleasure and I am glad I could help!!

Kaylee

Married on 09/17/2016

Dianne did a beautiful job on my dress! She had to take 5 inches off the bottom because of my height. My dress fit like a glove and was gorgeous!!! She was very flexible and did everything I asked. WONDERFUL JOB DIANNE! THANK YOU!


A Fitting Creation's reply:

Kaylee, you are most welcome! My pleasure! Congratulations!

Lauren

Married on 07/09/2016

I hired Diane as my Fairy Godmother for my wedding day and it was single-handedly the best decision I made! She did my wedding dress alterations-which were impeccable! As my Fairy Godmother, she came to my wedding venue and helped the entire bridal party get ready. She was ready to troubleshoot any issue that happened to occur.
She has a way about her that makes every feel comfortable; she has a personality that makes you feel like you have known her for years. I highly recommend Diane for alterations and wedding day coverage! I cannot thank her enough for all she did!

A Fitting Creation's reply:

Lauren, thank you so very much for your review. I can not tell you how much I appreciate those kind words! Best wishes for a long and happy marriage!!!!

Dianne, Your Fairy Godmother

Leslie

Married on 10/05/2015

Dianne was a life saver! I bought my wedding dress online. When it came in, it was huge, and not at all what I expected it to look like. I was in a bind to get it fixed in less than two months! Dianne was referred to me and she worked absolute wonders on this dress. I had the exact style I wanted and she made it look exactly that way. It fit perfectly after the end result of her wonderful talents! I couldn't have been more happy and thankful that she saved me from what was once a wedding dress nightmare. I recommend her for any of your alteration needs!

A Fitting Creation's reply:

Leslie, thank you so very much for your kind words!! I wish you the best in your new marriage and I hope to hear from you with any alterations or if you would like anything custom!!! Thank You Again So Much!!

She did amazing job on alternating my dress. She did quick work and was very knowledgeable about what she was doing. Would reccomend her to friends for sure.

Mariah

Married on 06/14/2015

Diane did such a great job with me and my dress! I jad a strapless dress and I wanted to add off the shoulder sleeves. Dianne told me she would make it happen since the beggining and she did!!! My sleeves were beautiful. In addition to the sleeves my dress was Big on me and Diane also did a fabulous job ensuring the dress was as fit as I wanted it. First class service!!

I love, love, love Diane at A Fitting Creation. I have used her services as a Bride and twice as a Bridesmaid. For my wedding, she altered and steamed my wedding ceremony dress, my wedding reception dresses, dresses for my honeymoon, my Mom's dress, and my bridesmaids' dresses. She is super sweet and does a fantastic job! Driving all the way to Clayton is definitely worth it! I was not able to use her "Fairy God Mother services" because my wedding was in Florida, but a friend did and highly recommends it! Furthermore, my mother has a prosthetic device that is rather difficult to hide in formal dresses and Diane somehow found a way!

Charla

Married on 03/27/2015

WOW!! I don't even know where to begin. I found this wonderful service at a local bridal show and I'm very grateful I did.
When I went to my first appointment I was a little worried because her home is so far from Indianapolis. This wasn't a quick trip down the road (but still worth it). The shop is located behind Dianne's home and perfect. She helped me with my dress and we quickly went through all of my alterations needs. The services were exactly as I expected and the price was right.
A few weeks later my FMIL (currently MIL now) realized that she wanted a small bolero jacket to go with her dress and I suggested Dianne. Dianne was able to make her the cutest jacket that fit her style and the style of the wedding perfectly. Dianne even offered to make my wedding veil when I expressed my frustrations with pricing and options.
The icing on the cake though was the Fairy Godmother Service. Dianne and her assistant came to the venue and brought my dress and a few of the bridesmaid's dresses. She steamed everyone's dresses, made sure we all got into them with out messing up our hair or makeup. Overall, Dianne made sure everyone in the wedding party looked good. A few people needed double sided tape or static guard and Dianne came to the rescue with her bag of goodies. She even made sure all the groomsmen had their lapel pins at the same height and that their pocket squares were folded the same.
Her services were truly a Godsend.

Allison

Married on 08/04/2012

I really enjoyed working with Dianne! She is very talented. As I lost weight leading up to our wedding, she was able to alter my dress to fit my new size. It was perfect! She took it in at the bust and waist and made it fit like a glove. She did a wonderful job with my bustle as well. It was very easy to pull up with my maid of honors help, after the wedding. I would definitely recommend her again!

Becky

Married on 01/01/2011

Dianne was very friendly and seemed to know exactly what we wanted. Due to timing and other issues, she did 1 fitting for each of my brides (yes, brides), before their gowns went out the door. We are returning for our third bride as Dianne 's work was perfect! My brides looked beautiful, felt confident...and their gowns were so stunning that the event was breathtaking. Thank you Dianne.

Diane

Married on 12/12/2015

Dianne's location gave us a moment of pause since it is so far from Indianapolis, but it was well worth the trip. She is very friendly and does excellent work. Dianne altered my wedding gown, the bridesmaid gown, created a custom bridesmaid jacket to match the dress and altered the groom's vest. Her 'day of' services are well worth the price for peace of mind and her assistance in getting ready was greatly appreciated.

A Fitting Creation's reply:

Diane, thank you so very much! Look forward to our next project!

Megan

Married on 04/16/2016

After working with Diane I can definitely tell she knows what she is doing. My dress fit like a glove by the time it was finished. I bought my wedding dress at a sample sale and was in pretty good condition but had some small blemishes. There were some crystals missing in the belt that I had decided not to worry about because you couldn't really tell from far away. We also had a very small wedding and I knew no one would scrutinize a detail like that. When I came back to pick up my dress she had fixed all the missing crystals anyway! You can tell she really cares about her work.

A Fitting Creation's reply:

Megan , thank you so very much!!!! Would love to see some pictures when they are available and you have time! Dianne

Dianne does wonderful work and is creative too. My wedding dress plunged a little to low for me in the front, so Dianne designed and created a beautiful beaded modesty panel. My dress was cathedral length with delicate beading and lace throughout. Dianna did an excellent job altering the dress and hemming it without compromising any of the dress's beauty. A joy to work with!

Luke

Married on 06/22/2019

Unfitting Destruction

Do not take your dress to this "seamstress." Horrible customer service! Horrible work!
Are you interested?
Send a message