2019 Global Wedding Report
Millions of weddings take place every month, and couples across the world find themselves with more and more choices for when, where and how to celebrate their love. The Knot, WeddingWire and Bodas.net teamed up to gather feedback from 20,000 couples in 14 countries to understand how today's couples are planning their wedding. From an elegant, family-focused wedding in Northern India to a picturesque lakeside wedding in Verona, Italy, or a joyful outdoor celebration in Acapulco, Mexico, this report captures the ins and outs of the wedding journey.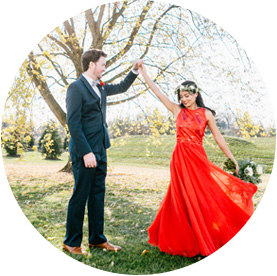 Each country has its own unique traditions, though couples across the world are also seeking ways to put a personal stamp on their wedding. From choosing a dress that reflects a bride's personality to adding an unexpected angle to the first dance, couples make it a priority to infuse their own style.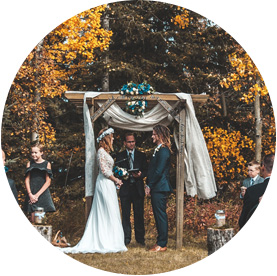 Fall is the most popular time to get married in much of Europe and North America, as couples are drawn to the weather. Engagement rituals differ by country, though December is the top month in all countries except India.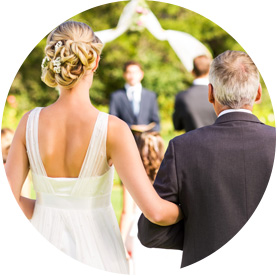 Parents' roles in the wedding vary by location and culture. More than two-thirds of U. S. couples ask for the parents' blessing compared to less than 10% in Italy and Spain. However, these two European countries see parents/other family covering more of the wedding expenses (roughly two-thirds) than in other locations.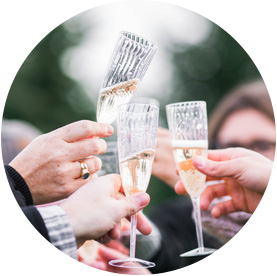 Providing a great guest experience is a must-have in many cultures.  In Spain, this might mean serving unexpected drinks like a mojito or including a beer bar, while in Chile guests may be treated to a one-of-a-kind late-night party (la hora loca). Colombian weddings have the lowest guest count at 90, while India far surpasses all other places with an average of 524 guests.