Genuine Enterprises, Inc.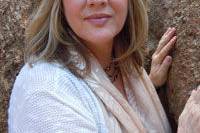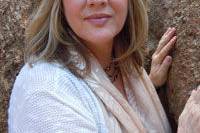 About
Genuine Celebrations by Holly LeMaster, Certified Life-Cycle Celebrant & Modern Minister
I believe the ceremony should be the most significant component, the sacred centerpiece, of your wedding celebration, written with intention exclusively for you. ?
Let me ask you a question. How much nuptual energy are you spending to get the perfect venue, the dresses and tuxedos, the flowers, the food, the invitations, the band? Wait. What about the ceremony??
While couples sometimes think about writing their own vows, the remainder is too often comprised of traditional rote readings that have been murmured thousands upon thousands of times. Words matter. The right words convey depth and confer grace. Do you want your wedding ceremony to tell your very own love story and genuinely represent who you are, as individuals and as a couple? Do you want to honor both of your family tribes somehow without offending anyone's great aunt? Is there something really unusual that you desire to include as part of your joining?
Please contact me today to ask questions or to schedule a no-cost, no obligation meeting.
Let's celebrate your love and commitment.
Map
8795 Ralston Road, Suite 204-D Arvada, 80002