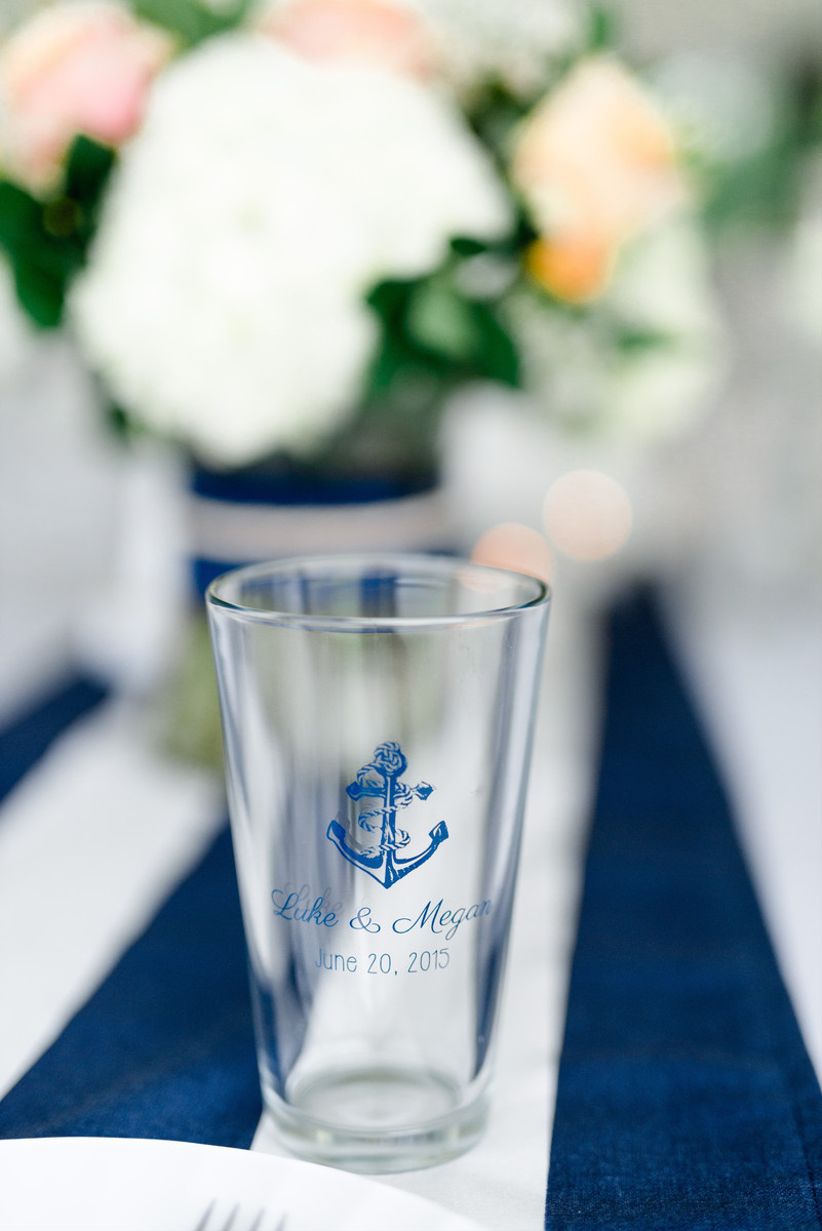 Photo: Anna Kardos Photography
While flowers are bright and abundant in June through September, factors like heat and humidity can pose a threat to summer wedding blooms. Hiring an experienced florist is key to ensuring your floral decor stays fresh and beautiful throughout your big day. We turned to some of our favorite floral pros from all over the country for a little expert insight on summer flowers.


We promise you don't want to miss these tips!
WeddingWire: What are some of your favorite flowers for summer weddings and why?
Jinger Leonard of The Flower House:
"Dahlias are my number one – the bigger bloom adds color and textures that are perfect for a summer wedding."
Kenneth Malagiere of Narcissus Florals:
"In early summer, I am bit of a traditionalist and find peonies and orchids to be a stunning combination. As the summer presses on, I love to use calla lilies and orchids as the tropical nature of these blooms lend themselves to the hot summer days."
Juliet Tan of Juliet Tan Floral Design:
"Succulents and pin cushion proteas, as they are hardy and able to stand up during the hot weather."
Meghan Perlow of Poppy Floral:
"Hydrangeas are in full bloom for the summer, in a wide variety of colors, including dark and light blues, vibrant purples, hot pinks, and soft romantic blush pinks. They can be used in large dramatic groupings, or mixed in with lots of variety to act as a lush canvas for additional flowers."
Daphne Ashby of Ashby Floral Boutique:
"I personally like traditional garden flowers for summer weddings. The kind you find in garden centers in the summer: dahlias, dusty miller, astilbe, celosia, scabiosa, and zinnias, just to name a few."
WeddingWire: What color combinations do you love for summer?
Juliet Tan of Juliet Tan Floral Design:
"Shades of coral, pink and lavender with pop of pale sage green or mint green."
Kenneth Malagiere of Narcissus Florals:
"I love to bring out the bold tones for the summer months! Mango oranges, citrus greens, and yellows paired with watermelon and vivid pinks hit the mark every time."
Daphne Ashby of Ashby Floral Boutique:
"The soft blush and peach combination that is popular now is gorgeous. But I also love seeing bright colored blooms and a bright summer day."
WeddingWire: What is your favorite thing about designing flowers for summer weddings?
Caprice Palmer of Enchanted Florist:
"My favorite thing about summer weddings is the variety of flowers you can get in the summer. With the introduction of locally grown flowers, your florist can find very unique flowers that you can't get all the time. All this makes for more creative wedding bouquets, boutonnieres and centerpieces!"
Daphne Ashby of Ashby Floral Boutique:
"In the summer, the flowers are at their biggest and brightest, which makes for gorgeous wedding flowers."
Meghan Perlow of Poppy Floral:
"I love doing summer wedding flowers because I can use locally grown flowers instead of needing items flown in from around the world. Locally grown hydrangea, dahlias, peonies, and zinnias are not only gorgeous, but are much more budget friendly. And since I know exactly where my flowers are grown, I can feel confident in buying from organic farms, free of pesticides, and giving back to other local small businesses as well."
Amanda Rylant of Flowers by Amanda:
"Flowers, in general, are more affordable during the summer, so I am often able to incorporate more blooms into my designs and still keep within my brides' budgets."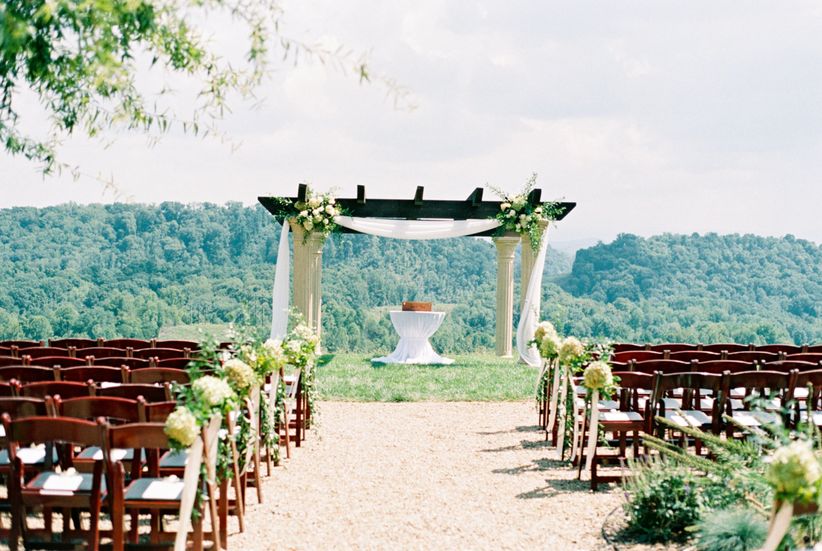 Photo: Michelle Lea Photographie
WeddingWire: What special considerations do couples need to keep in mind when it comes to summer wedding flowers?
Kathryn Parrish of Parrish Designs: "It's not just the location of the flowers that we have to keep in mind but the shipping of the product and the transportation to and from the events. A lot of times, clients will see inspiration of events from other parts of the country with milder climates and want us to imitate that. You have to remember that we may be able to get the product but it won't look good by the time it gets on your table."

Caprice Palmer of Enchanted Florist: "Remember, if you're thirsty, so are your flowers. Delicate petals can burn under a hot sun if not properly treated. Sometimes when trying to achieve a specific look, the care and treatment of the flowers can be overlooked, leaving you with wilted blooms."

Jinger Leonard of The Flower House: "Flowers do not like heat of any kind. Photographers are asking for more time with the bride and groom before the wedding and bouquets and boutonnieres will only look amazing for so long."

Cole Dewey of Cole Dewey Designs: "I think it's important to design flowers in water in the hottest part of the year. Floral foam definitely has its place, but I find that water arrangements hold up so much better in the heat of the summer."

WeddingWire: What types of flowers stand up to heat and humidity best? What types don't fare as well?
Kenneth Malagiere of Narcissus Florals: "All tropical blooms and foliage will stand up beautifully in the heat and humidity of the summer months. These blooms include orchids of all varieties, birds of paradise, calla lilies, ginger, and anthurium to name a few. Textured greens also work well to achieve the summer look. Bear grass, aspidistra leaves, and monstera are all good selections."

Amanda Rylant of Flowers by Amanda: "Roses tend to do well in the heat as long as they have a water source, but more delicate blooms, such as hydrangea, peonies, lilies, and ranunculus are more likely to wilt in the heat of the day. Hydrangea in particular must have a constant water source or they will be the first to wilt."

Caprice Palmer of Enchanted Florist: "Flowers that do well in heat and humidity include calla lilies, garden roses, roses, lisianthius, stock, sunflowers, dahlias and daisies. Flowers that don't love the heat are gardenia, stephanotis and hydrangea. That said, we use a ton of hydrangea all summer long and when treated and used properly they will look great! Lots of water is key, but it's really all about the care and how they are used."

Juliet Tan of Juliet Tan Floral Design: "Tropical flowers and succulents stand up to heat."

WeddingWire: Why is it important to hire a florist? Is there anything about a warm weather wedding that makes hiring a florist all the more essential?
Cole Dewey of Cole Dewey Designs: "Hiring a florist is investing in your sanity! For someone who doesn't design flowers regularly, it can really be stressful trying to get everything ready in such a short window of time. It's a lot of work on a day when you should just be getting your hair done and sipping champagne!"

Amanda Rylant of Flowers by Amanda: "Florists tend to know best how to take care of and prepare different types of flowers before an event to make sure that they last as long as possible during and after the event. Florists also have access to a wide variety of high quality summer blooms that just can't be purchased from retail chain stores."

Meghan Perlow of Poppy Floral: "I think a lot of people underestimate the incredible amount of work that goes into prepping, stripping, arranging and delivery of every single stem that goes into a wedding flower design. The last thing you want to be worried about on your wedding day is how to get 10+ centerpieces on the reception table at the right time. I want my brides to not worry about a thing, and walk into their reception completely blown away by how all of their months of planning have come together into one beautiful day."

Kathryn Parrish of Parrish Designs: "Florists have access to the coolers and equipment necessary to treat and care for the blooms. They know what can handle various situations and have the experience to adapt and perform quick fixes if necessary. The years of experience far outweigh any other challenge that clients face on their big day and in varying weather conditions."

WeddingWire: Is there anything else our brides and grooms should know?
Caprice Palmer of Enchanted Florist: "Keep an open mind and stay flexible. A professional florist is a wealth of knowledge and can help you create your vision, even if it means having to swap out a one flower for another. Listen to what your florist recommends, especially outside events. They do this every day and believe me, they want your wedding to be the most beautiful it can be. Find someone you trust, that listens to your dreams and they will help guide you to an amazing day."

Jinger Leonard of The Flower House: "Do not compromise your colors or look because you are getting married in a certain season. Flowers come from all over the world and we can get many different types to create the overall look you dreamed of. Dream big and we create!"

Cole Dewey of Cole Dewey Designs: "You need to like the designer's own style. You need to feel confident that he or she understands your style. Both will be a part of your flowers. Look for someone who is easy to get in touch with, answers email, returns phone calls. Your designer should be someone you can talk to. This person is going to give your event a huge part of the overall style. And, if you love your flowers, you will never know how much it means to get some feedback after the event. Even an email or text."

Amanda Rylant of Flowers by Amanda: "Summer is an excellent time to be unique with your floral choices. Almost any color combination is acceptable during the summer months and it is a great time to take advantage of less expensive blooms and lush greenery to create fuller arrangements to truly make your summer wedding an event to remember."