Here's How to Rethink Setting a Wedding Date During the COVID Pandemic
All the most-asked setting a wedding date questions, answered, including: "What the heck is a soft hold?"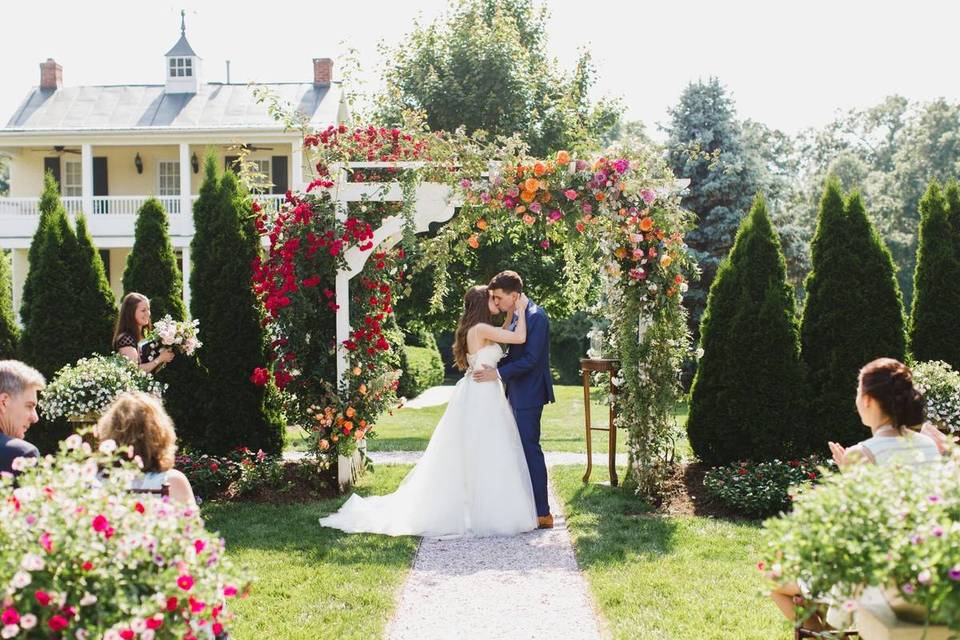 If there's one thing that 2020 has taught us, it's that the future is unpredictable. This uncertainty can make setting a wedding date feel like a mountainous task; it's impossible to know what next week will look like, let alone next year. And with couples rescheduling 2020 weddings into 2021, venues and vendors' calendars are filling up fast. So if you recently got engaged, how do you go about setting a wedding date? "Since the COVID-19 pandemic, I'm advising clients to consider many more factors when selecting their wedding date than I have in the past," says Regina D. Brooks of Régine Danielle Events in Chicago.
We asked experts to share their inside advice on setting a wedding date, coming up with a backup plan, and how to decide whether or not to move forward with your original date.
Have a few dates in mind.
These days, setting a wedding date is a bit more of a fluid situation and instead of just deciding on one day and time, couples are keeping several dates in mind. According to Alicia Mae of ILÉ Events in Summit, New Jersey: "For 2021, couples they should have three or four wedding dates in mind." This means talking to your immediate family members to find a few dates (not just one) that work for everyone. This way, you'll not only be able to book your ideal wedding date, but have several backup options at the ready just in case.
Be flexible.
If you're set on getting married in 2021, you might have to think outside of the weekend when it comes to setting your wedding date. "Many 2020 couples had to reschedule their weddings to 2021, on top of the couples who were already booked for 2021 prior to the pandemic," says Alicia. "This may cause venues to have limited availability, especially on weekends, so couples may have to be more flexible and consider a weekday wedding."
Ask the right questions.
For most couples, setting a wedding date means booking a venue and a caterer. It's essential to ask all of your vendors, but particularly these two, about their COVID-related policies. "I suggest couples ask vendors a few extra questions when booking," says Yvonne Caole-Sousa of Unique Melody Events & Design in Worcester, Massachusetts. "Although, in the past one of the questions has always been, 'What is your cancellation policy?', now that question has extended to 'What are your policies and procedures for cancelation or postponement?' It is important for couples to know upfront and vendors may vary, especially venues." While we think booking a wedding planner is always a good idea, it's even more important nowadays as planners can help you navigate different vendors' terms and contracts.
And according to Paola Franco of Say I Do to Details in Redondo Beach, California, there are several additional questions to ask:
Is there a rebooking fee?
What is the window of time an event must be rescheduled by?
When do I have to decide if I'm going to move forward with my original date?
How long will you hold a backup date?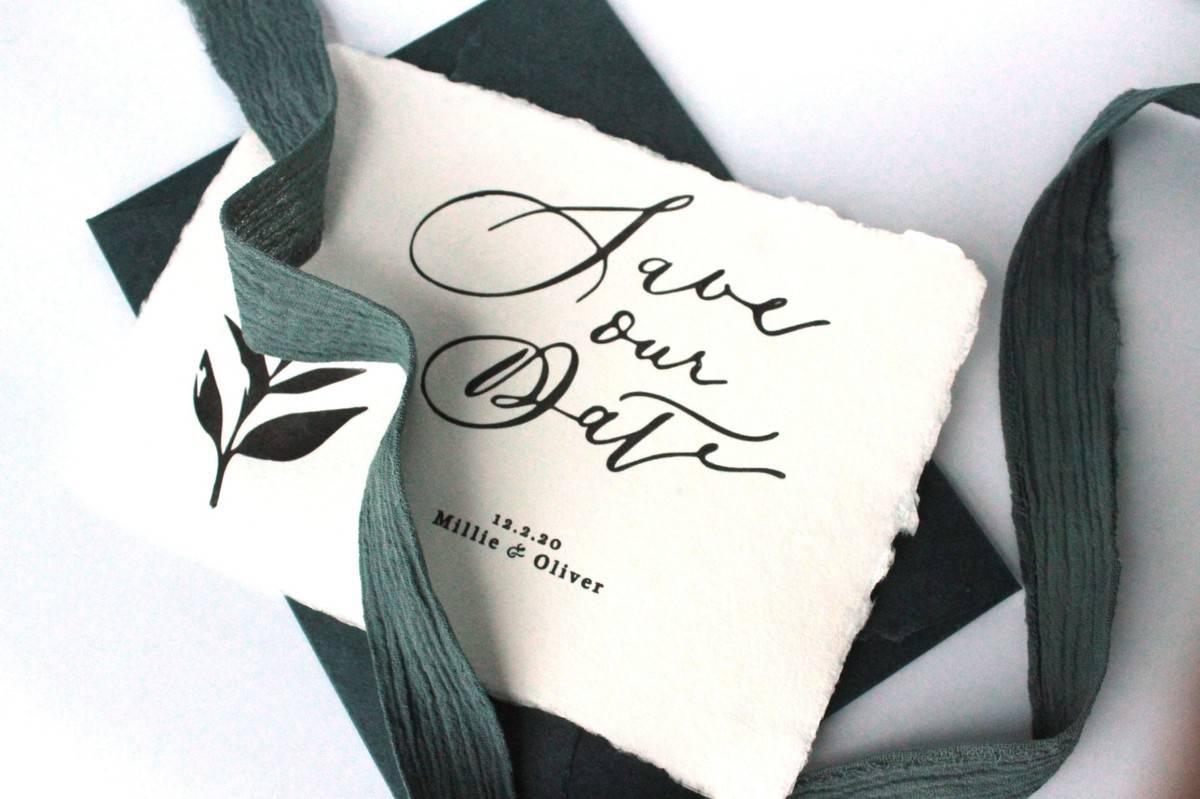 Read contracts carefully.
It's always necessary to review venue and vendor contracts with a fine-toothed comb, but perhaps even more so now. "Most vendors and venues have updated their contracts to include their rescheduling policy based on COVID, so couples can be aware of how each vendor will handle their wedding in the event they need to reschedule," says Alicia.
Get acquainted with the "soft hold".
One of the most-asked questions around setting a wedding date is, "Can I book a backup date?" Well, sort of. Right now, it's all about putting a "soft hold" on a backup date. "A soft hold is where a venue or vendor will temporarily hold a date for you and if another couple inquires for the same date, you have a short period of time, usually 24 to 72 hours, to decide if you want to move to that date," says Regina D. Brooks.
You can request that the soft holds be written into your contract, but there's always the risk that another couple will express interest in booking your backup date before you're ready to make a decision. "If you're granted a soft hold, it's important to have guidelines in place with your partner and family to determine when you will move to your backup date and when you won't," says Regina. "An example guideline would be if the original date is four months out and guest count restrictions for events in the city your wedding will take place in are still below your desired guest count, then you will move to the backup date."
You might be able to book two dates—for a price.
You might be wondering—why not just book two dates? The short answer is: Cost. A venue likely won't charge you for putting a soft hold on a backup date, but you'll have to pay if you want to officially book two dates. "Some venues and venues may allow you to hold a guaranteed backup date for a fee which is often equal to their food and beverage minimum or their rental fee," says Regina. "This option gives you the greatest flexibility as you have up until the original wedding date to make a choice and you aren't competing with other couples for a date. Several of my clients that are hosting destination weddings in other states have decided to book two dates. Most often it's been because they wanted a particular date or holiday wedding at that particular destination and having that providing that experience for their guests was most important to them."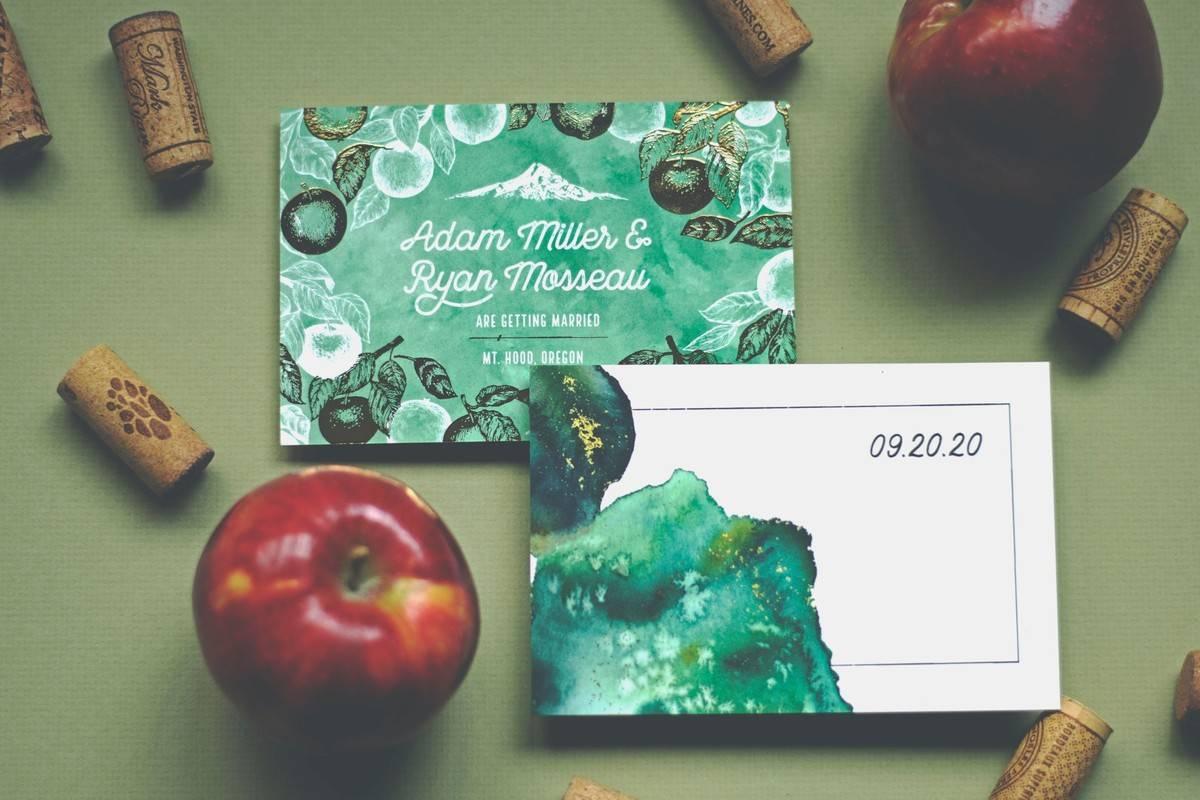 Make the final call as early as possible.
You'll probably have to make a decision on whether or not to keep your original date pretty early—between three and four months beforehand. "We check in with our clients venues' regarding future availability at the beginning of each month so if we see that availability is becoming limited, we will recommend they consider a backup date sooner if they don't have one already," says Regina. "We also monitor all travel restrictions and guidelines in the states and countries in which we work so if we are aware of a restriction that will impact the wedding, we suggest the clients move to their backup date."
"The sooner the decision the better, since it will affect so many players, such all wedding vendors," adds Paola. "Even if you change the date of the venue, you still need to work out a date that works with all your vendors, or be willing to lose or switch certain vendors."
Decide what's most important.
When it comes time to make the call about your date, there are three priorities to keep in mind: financial investment, guest involvement, and commitment to be married, says Yvonne. "This is personal, mostly because some couples may have the need to be married by that date," she says. "Some couples may have prioritized their venue and made an investment that they cannot get back if they postpone their date. For some, it is important for many of their guests to be present to celebrate with them. I find as soon as a couple realizes their priority then it is easy for them to decide if they want to postpone their date or move forward with altering it."