10 Mountain Wedding Venues in Montana With Idyllic Views
You don't have to search for very long to find amazing views in Big Sky Country, but at these Montana wedding venues, the scenery is truly second to none.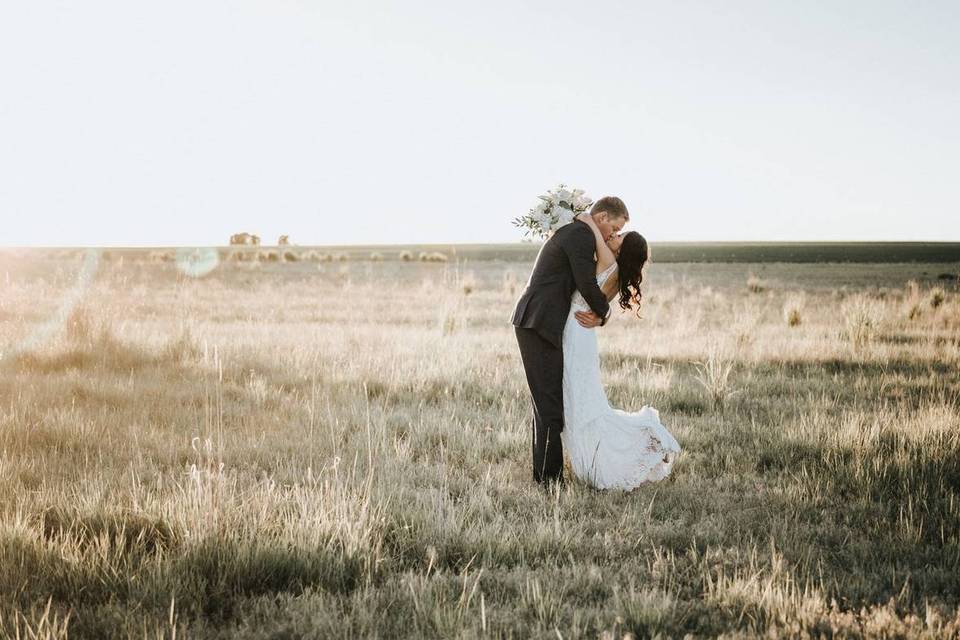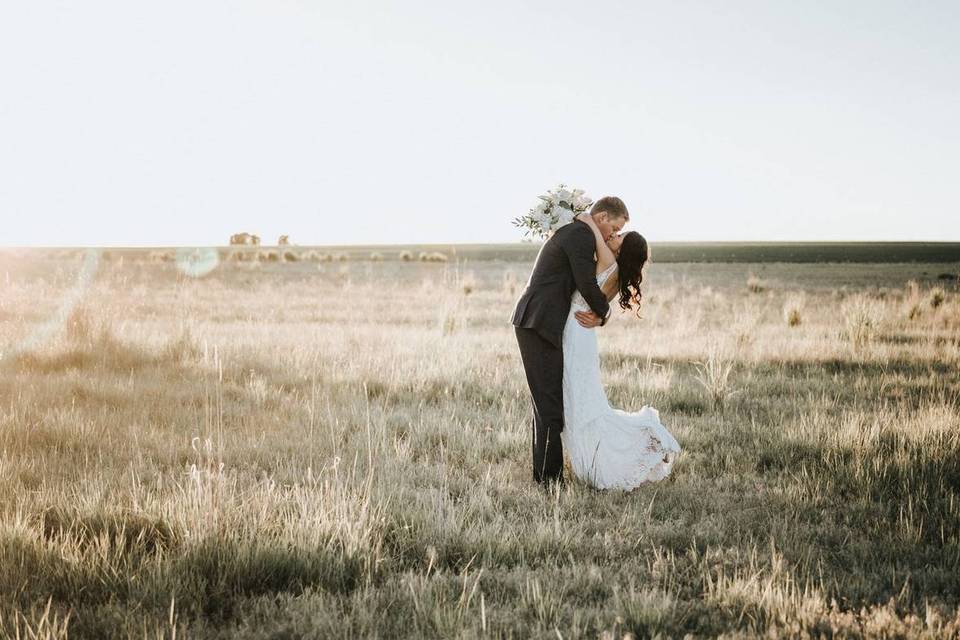 With its rugged landscapes, national parks, and snowy mountain peaks, Montana is home to some of the most stunning scenery in the country, no matter the time of year. One of the best things about getting hitched in Big Sky Country is that there are dozens of mountain wedding venues in Montana to choose from, and they're all incredible places to get married if you're on the hunt for beautiful views. No matter where you are in the state, the scenery doesn't disappoint, but we've put together a list of some of the best wedding venues in Montana if you're planning an outdoor celebration.
Don't miss the majestic views at these mountain wedding venues in Montana.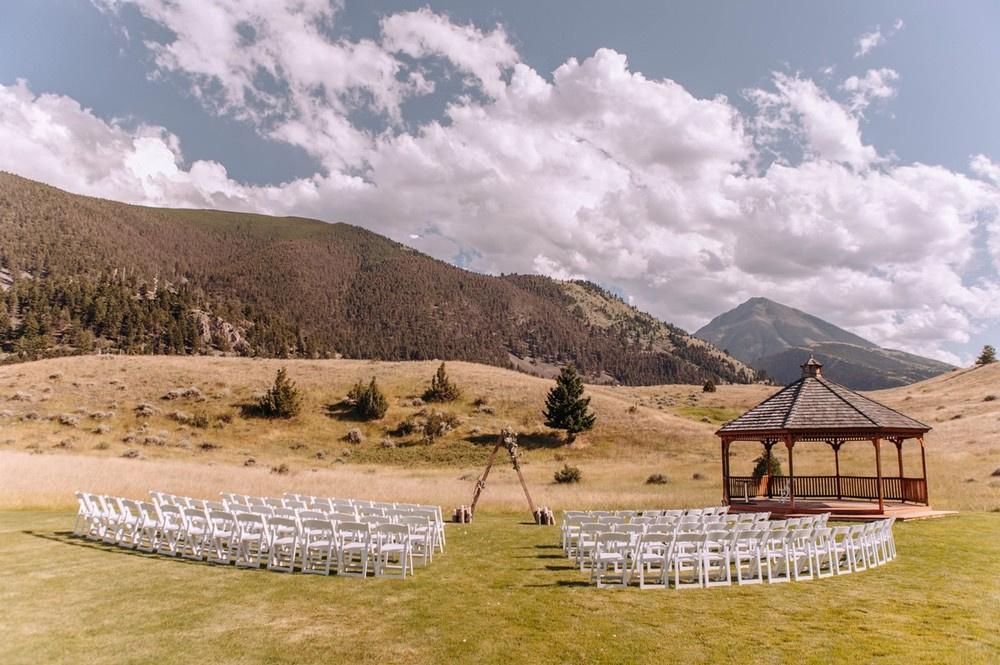 Chico Hot Springs
For a rustic-meets-luxury wedding venue, head to Chico Hot Springs in Pray. This mountain resort and day spa hosts weddings year-round, offering four unique event spaces and a number of canopies and tents you can use to customize your special day. Get married on the venue's "Field of Dreams," an outdoor ceremony site featuring a wooden gazebo and views of Emigrant Peak. If you prefer an indoor venue, Chico Hot Springs has a traditional banquet hall, a cozy wine cellar, and an open-air pavilion for more casual gatherings. The 800-acre venue has a variety of overnight accommodations available, ranging from simple suites in the main lodge to private cabins, a refurbished train caboose, and a covered wagon. Chico Hot Springs provides in-house event coordination and catering, and can host weddings for up to 180 people.
Learn more about Chico Hot Springs »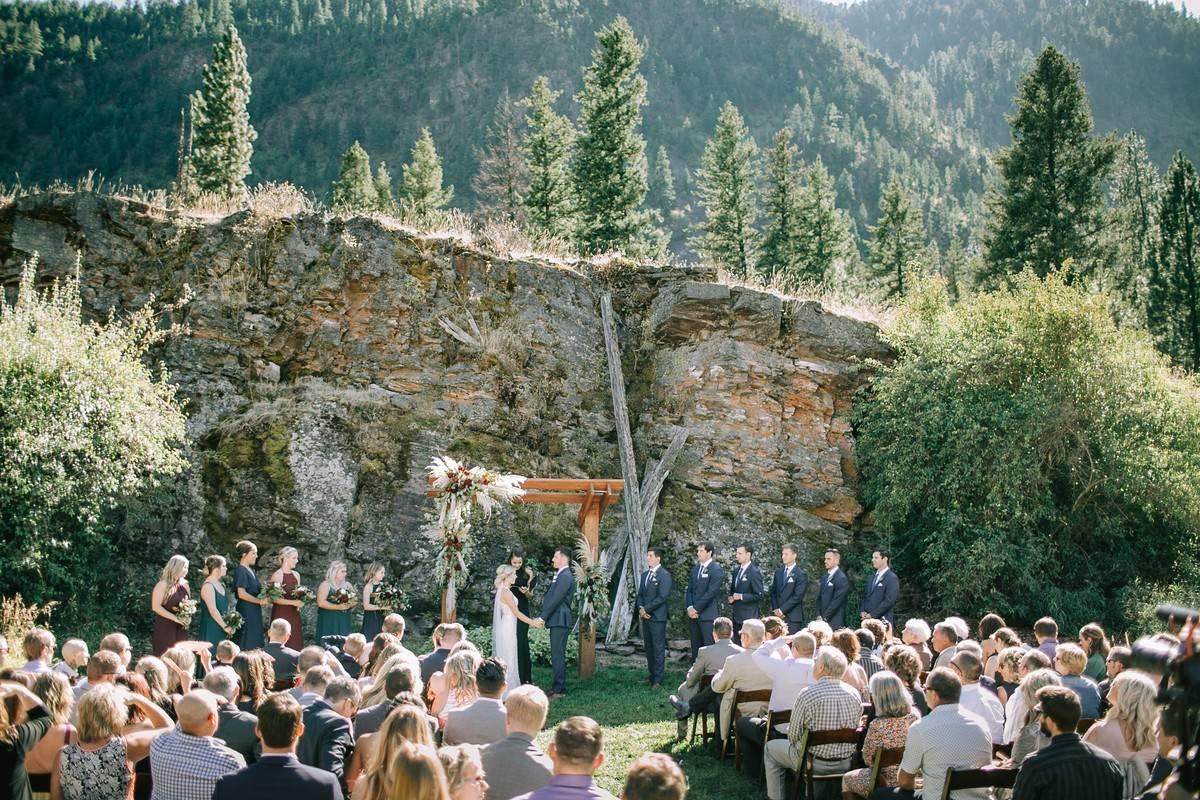 White Raven Wedding & Event Center
With both mountain and water views, this is one of the best Montana wedding venues for nature lovers. White Raven Wedding & Event Center, which is located 25 minutes from downtown Missoula, sits elevated atop a plateau overlooking Clark Fork River. The venue is decorated in modern rustic style, with landscaped patios, a light-filled ballroom, and a spacious outdoor ceremony site with mountain views. This property also has two dressing suites, a catering prep kitchen, and overnight accommodations in case you want to arrive a few days early. Long banquet tables, wooden cross-back chairs, cocktail tables, cornhole boards, and event staff are included with your venue rental.
Learn more about White Raven Wedding & Event Center »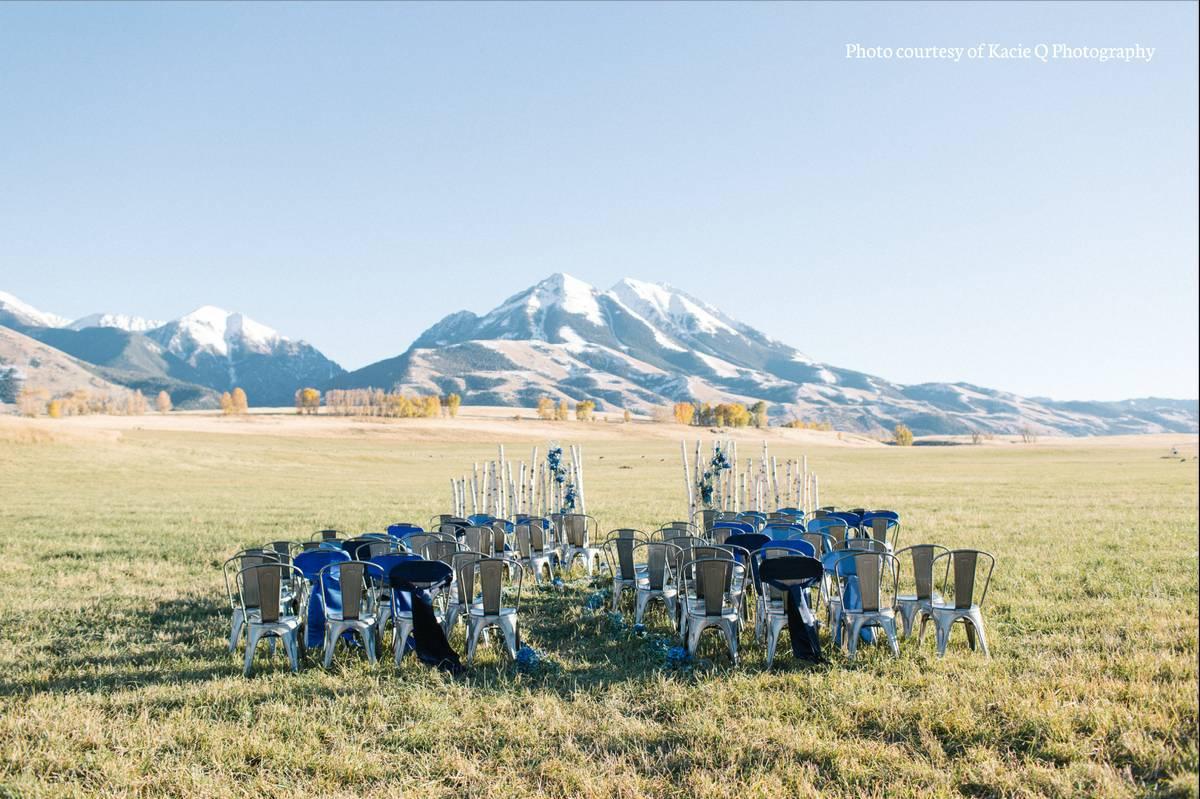 Sage Lodge
Turn your wedding into a memorable weekend-long retreat by getting married at Sage Lodge in southern Montana. This picturesque, luxury lodge overlooks Paradise Valley and the Absaroka Range for unbelievable mountain views throughout the property. The venue's Yellowstone Room has incredible floor-to-ceiling windows, so you won't miss out on the scenery even when you're indoors. For an outdoor ceremony or reception, choose from two vantage points: the Yellowstone Lawn, situated directly next to the Yellowstone Room, or the Lodge Lawn, which is a little more secluded. Wedding packages start at $100 per person and include linens, china, chairs, tables, and catering. Throughout the weekend, your guests can enjoy extra activities like fly fishing, cross-country skiing, nature tours, mountain biking, or simply relaxing at the venue's spa.
Doubletree Hotel Missoula - Edgewater
Located at the base of Mount Sentinel in Missoula, the Doubletree Hotel - Edgewater is a perfect mountain wedding venue in Montana if you're looking for an all-inclusive option or hosting a destination wedding. The venue can host events for up to 380 people and has a variety of ballrooms, small banquet rooms, and a seasonal event deck overlooking the Clark Fork River. Work with the venue's in-house event coordinators to finalize your catering options, floral arrangements, and discounted guest rooms—all of which are included in your rental package.
Learn more about Doubletree Hotel Missoula - Edgewater »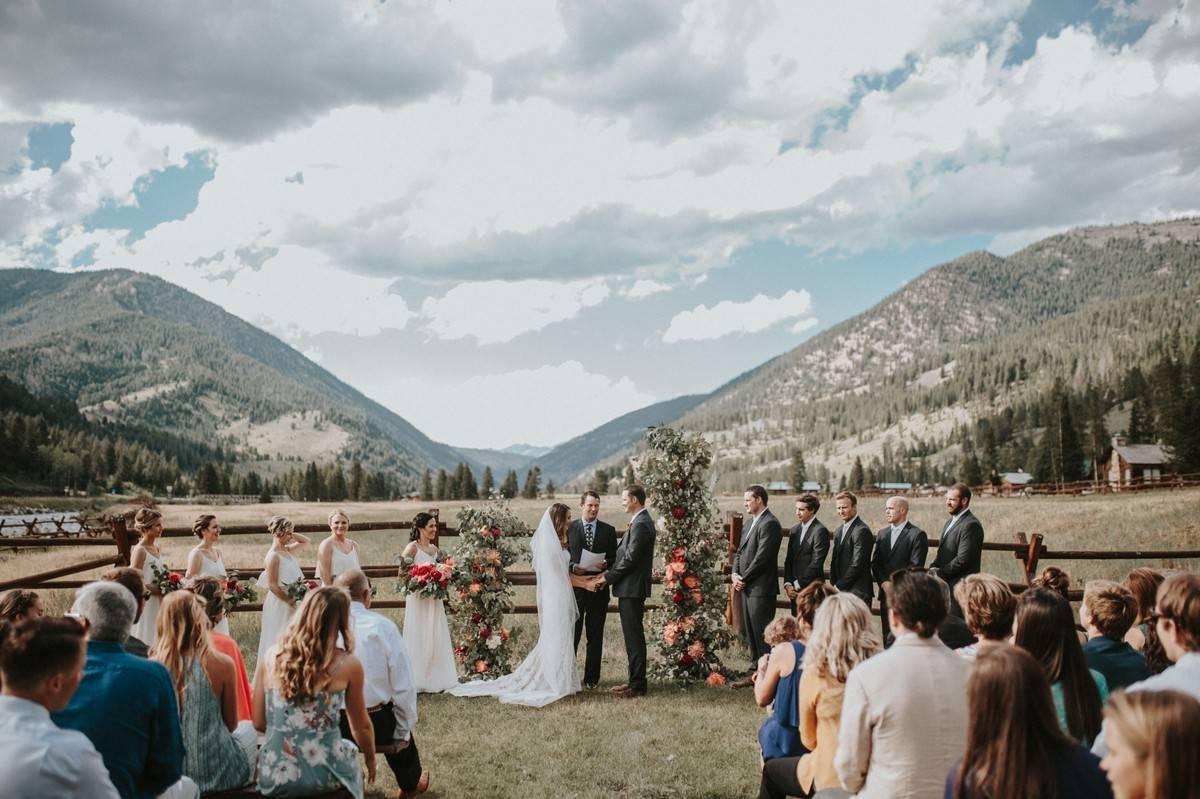 320 Guest Ranch
If you're interested in Montana's pioneer history, then this 110-year-old homestead might just catch your attention. Founded in the late 1890s, 320 Guest Ranch is a 160-acre property located in Big Sky along the Gallatin River. For your wedding day, the venue can accommodate up to 200 guests and has a variety of meadows, tent sites, and indoor spaces to choose from. Barbecue-style catering is provided by the venue, and the in-house event coordinator will help you finalize all of the details and ensure that your wedding runs smoothly on the big day. A 320 Guest Ranch has a handful of cabins, chalets, and log houses you can reserve if you or any of your guests want to stay at the venue overnight.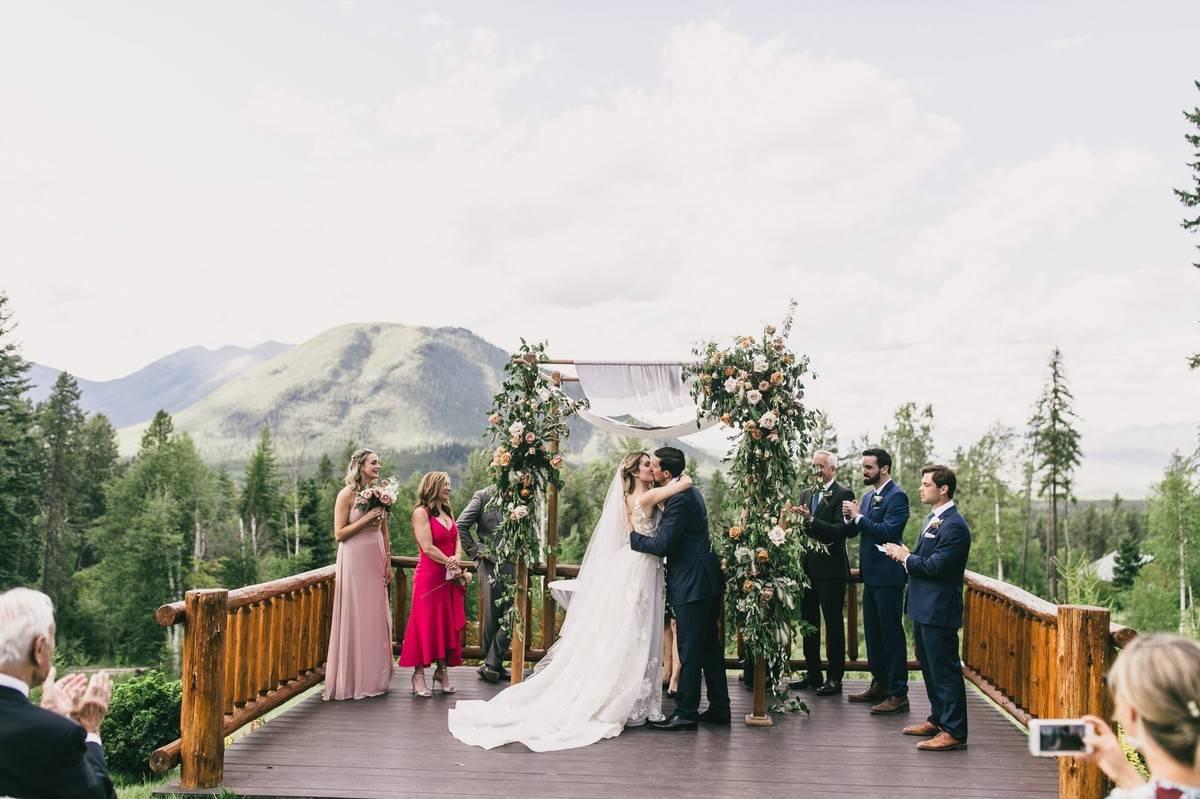 Glacier Raft Company Weddings & Events
This mountain wedding venue in Montana has everything you need (and more) for an unforgettable, rustic elegant event. The historical ranch offers two equally stunning spaces for your nuptials, including a log pavilion overlooking Glacier National Park and a charming 85-acre homestead featuring a picturesque meadow for outdoor ceremonies. Glacier Raft Company Weddings & Events offers customizable, all-inclusive packages, whether you want a one-day package, a full weekend rental, or even an elopement option. Various lodges and cabins are located throughout the property, making this one of the best Montana wedding venues for destination weddings and out-of-town guests.
Learn more about Glacier Raft Company Weddings & Events »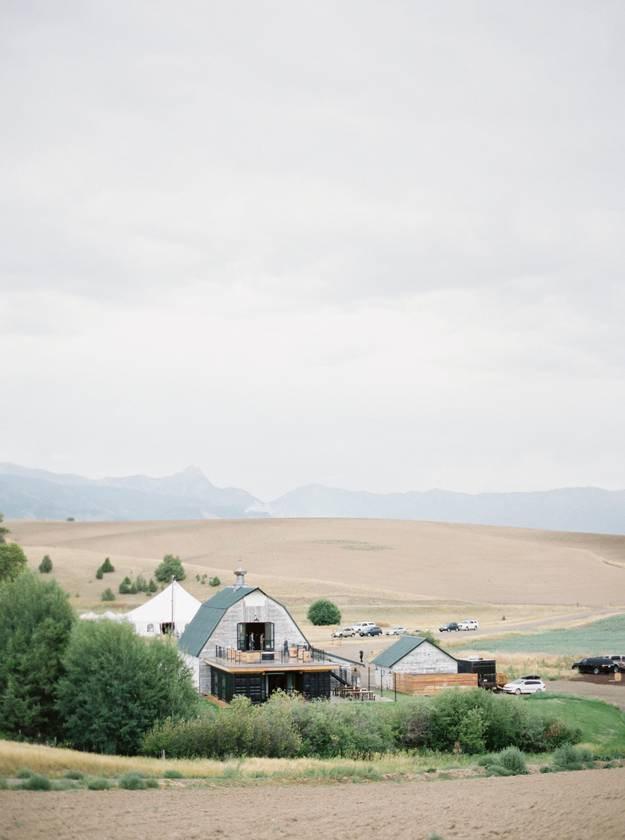 Foster Creek Farm
Surrounded by four different mountain ranges, Foster Creek Farm (located just outside of Bozeman) is a peaceful, secluded Montana wedding venue that's ideal for couples who love modern rustic style. The timber barn, built in 1923, is a gorgeous two-story space that holds up to 270 guests. The updated barn maintains its original charm but is outfitted with air conditioning, heating vents, and a large stone fireplace, making it a comfortable space for your wedding no matter the time of year. You can get ready in the dressing suite or the barn, and even stay overnight at the venue. The original farmhouse, named the Huffine House, has been recently renovated with cozy lodging for you or your guests, including four bedrooms, two bathrooms, fireplaces, a full kitchen, and a deck. Feeling adventurous? Ask about renting the venue's four glamping tents for a truly unforgettable experience!
Learn more about Foster Creek Farm »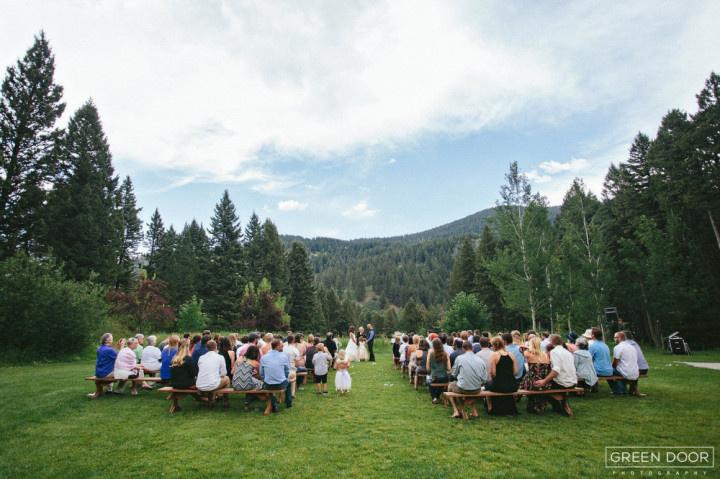 The Woodlands at Cottonwood Canyon
Next on our list of gorgeous mountain wedding venues in Montana is The Woodlands at Cottonwood Canyon. Nestled in a forest 10 miles south of Bozeman, this venue combines timeless elegance with the beauty of Montana's rustic wilderness. The venue, which is available from May through October, can host events for up to 200 guests and provides rentals (tables, chairs, linens) and a ceremony arch, not to mention top-rated event staff to ensure that your big day goes off flawlessly. The venue only hosts one event per day, allowing you time to relax and enjoy your wedding day without interruption. Newlyweds are treated to a complimentary stay in the private honeymoon cabin at the end of the night.
Learn more about The Woodlands at Cottonwood Canyon »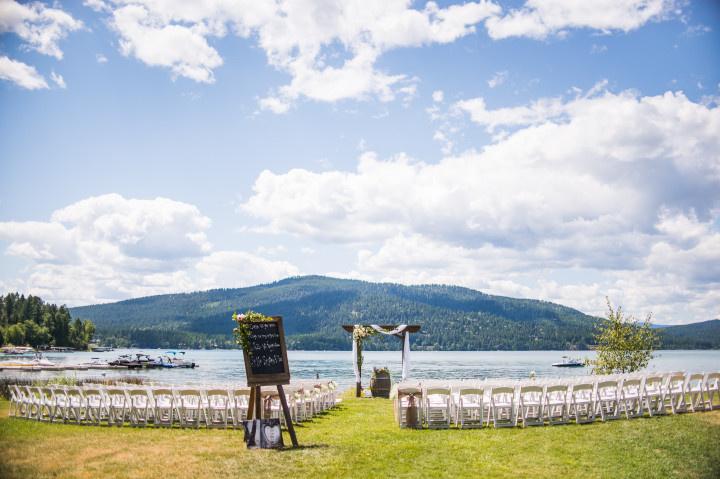 The Lodge at Whitefish Lake
Whether you're dreaming of a rustic outdoor wedding or a glamorous ballroom soirée, The Lodge at Whitefish Lake has plenty of options for everyone. The lakeside area has breathtaking mountain views that are perfect for nature lovers, but you can also choose from several indoor spaces on the property, including an open-air pavilion, a grand banquet hall, or an intimate regatta room overlooking the water. After you say "I do," enjoy a celebratory ride around Whitefish Lake with a private champagne cruise! This venue is in a great location, too—downtown Whitefish and the Whitefish Mountain Resort are just minutes away, and you can get to Glacier National Park with a quick (and scenic) 30-minute drive. The Lodge at Whitefish Lake can host weddings for up to 300 people and offers overnight accommodations to provide a seamless experience for your guests. Check out this real wedding at The Lodge at Whitefish Lake to see the venue's beauty for yourself.
Learn more about The Lodge at Whitefish Lake »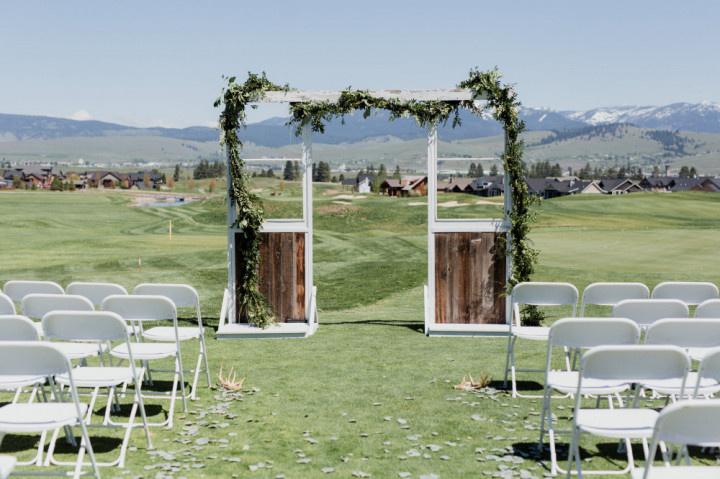 The Barn on Mullan
We're in love with this romantic hillside barn! The venue is located on the stunning property of The Ranch Club, an award-winning golf course in the Missoula Valley. Exchange your vows overlooking the pristine green (complete with mountain backdrop) before heading into the charming barn for your reception. The barn's cathedral ceilings and votive candles (there are more than 200 of them lining the walls!) create a magical atmosphere that will have you swooning. The in-house events team will take care of everything needed to ensure that your wedding day is flawless, from event set up and breakdown to catering services and rentals.