The 31 Best Gifts to Give Your Daughter-in-Law on Any Occasion
Not sure what to get for your DIL? From practical travel gear to chic jewelry, these daughter-in-law gifts are ideal for birthdays, holidays, and beyond.
We have included third party products to help you navigate and enjoy life's biggest moments. Purchases made through links on this page may earn us a commission.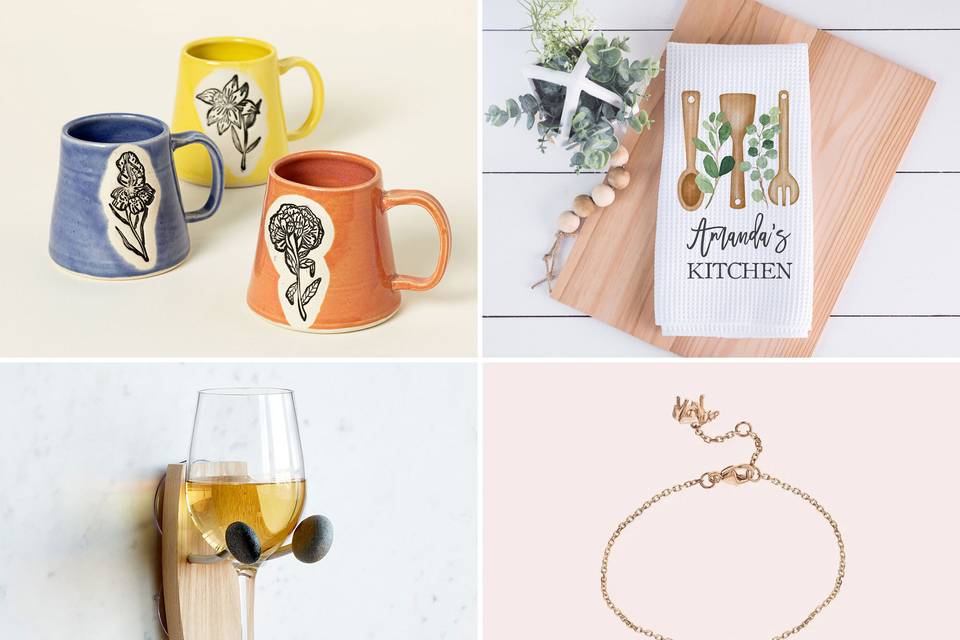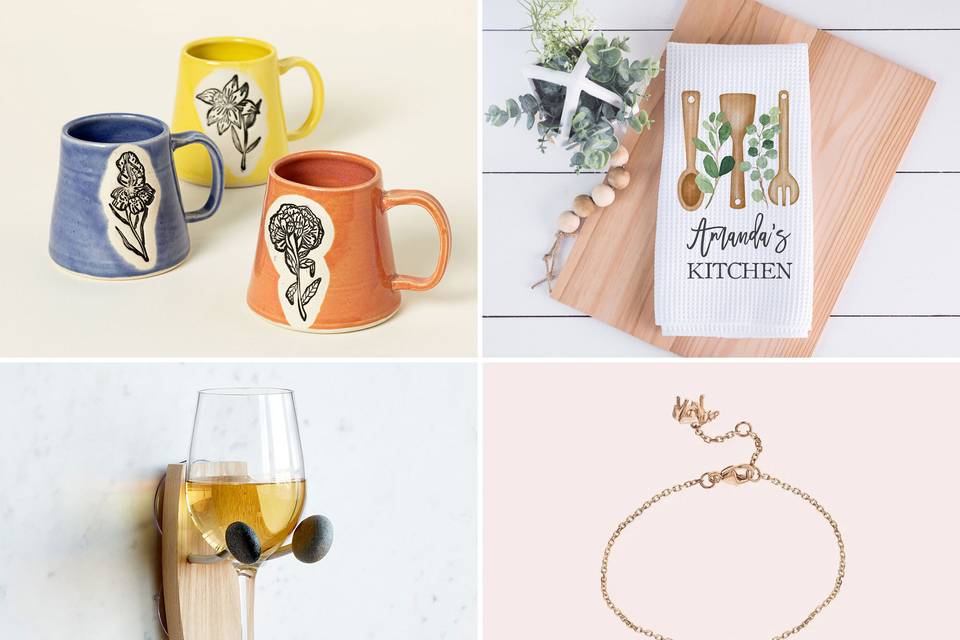 Just when you thought you finally found the perfect gift for your daughter-in-law, bam, another occasion rolls around that requires a meaningful present. Feeling stuck for inspiration? Don't sweat it. We've got lots of great daughter-in-law gift ideas that are just as good (if not better) than last year. Whether you're looking for a Mother's Day daughter-in-law gift, a gift for your daughter-in-law's birthday, or something special to hand over on the holidays, we've got you covered. From fun and creative subscription boxes to sentimental pieces of jewelry, there's something on our list for everyone.
Want a little extra advice before you start scrolling? Buying something special for a daughter- or son-in-law isn't actually all that different from buying a gift for your own son or daughter. The key is to choose something that has a little bit of meaning behind it. A gift that relates to your DIL's interests will show her how well you know her, while precious and personalized presents (think: a zodiac necklace or monogrammed tote) are sentimental keepsakes. Ready to start shopping? Keep reading for our top gift ideas.
Symbolic Celestial Pendant
Astrology-themed presents have always been popular, but right now they're trending more than ever. These pendant necklaces feature a zodiac goddess on one side and a constellation on the other relating to each of the 12 star signs. You can choose from 14-karat yellow gold vermeil or sterling silver depending on her style. Birth month-themed jewelry doesn't just make a great birthday present. It's a thoughtful gift to give your daughter-in-law on any occasion, from Mother's Day to the holidays.
Awe Inspired The Celestials pendant, from $150, Awe Inspired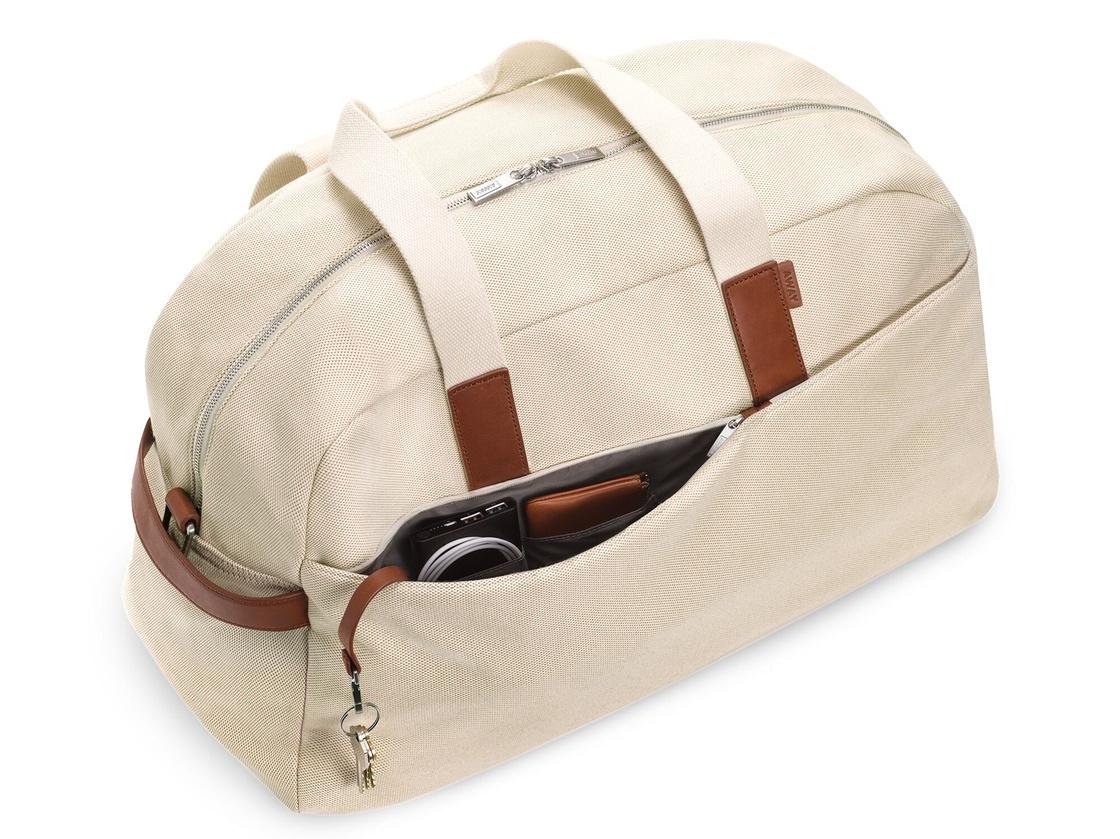 Versatile Weekend Bag
Travel is back, baby! And you know what that means: Travel-themed gifts are also back on the table. If your DIL is a fan of weekend getaways, we've found the luggage for her. Dubbed as the "perfect bag" by reviewers, this thoughtfully designed weekender boasts a shoe compartment, padded laptop sleeve, and plenty of other handy pockets for easy packing. It also meets the carry-on requirements for most major airlines, so she won't have to worry about checking it. Bonus: You can have it personalized with her initials for an extra-luxurious touch.
Away Travel The Weekender, from $215, Away Travel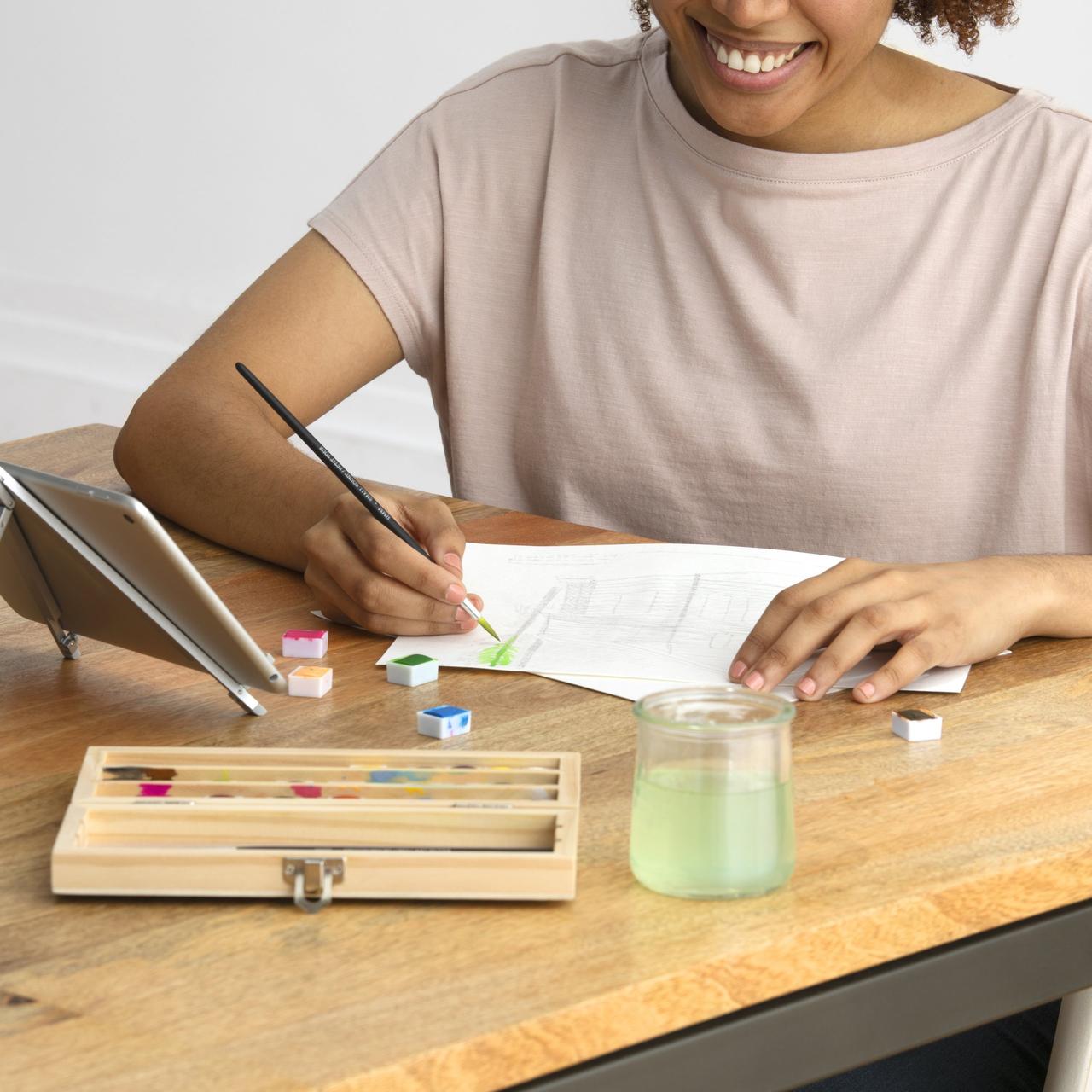 Creative Virtual Experience
As if Uncommon Goods wasn't already chock full of unique gift ideas for pretty much anyone you love, the site now offers a selection of experiential presents too. From learning how to make bath bombs and cocktails to art and tarot-reading classes, there truly is something to suit everyone. Most experiences also come with a physical gift set including everything she'll need for the activity. (Want to treat them both as a couple? We recommend the date night painting class.)
Uncommon Goods Uncommon Experiences, prices vary, Uncommon Goods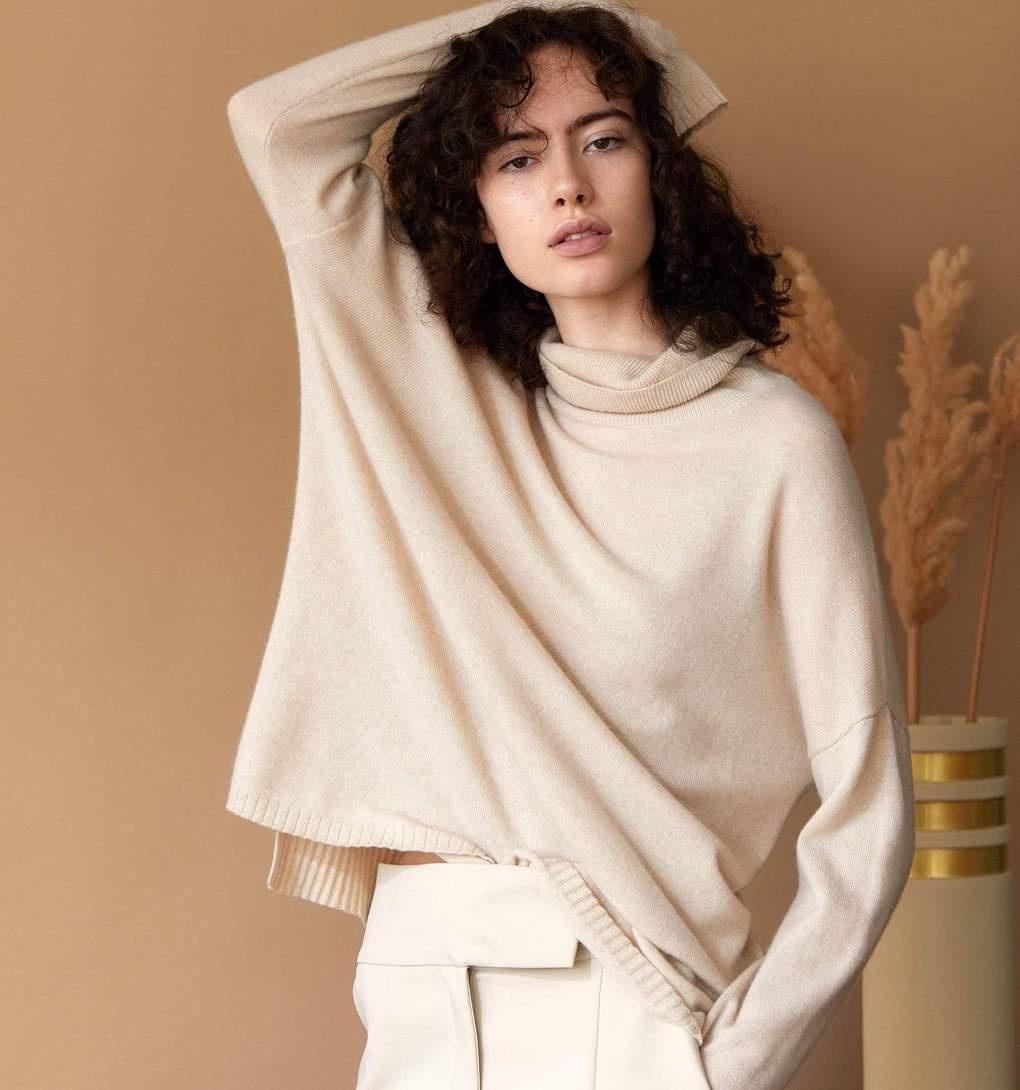 Cozy Cashmere Sweater
If you're looking for holiday gifts for your daughter-in-law (or her birthday happens to fall in the cooler months of the year), a snug sweater is an on-theme idea. This comfy turtleneck is made with 100% cashmere sourced from independent goat shepherds in Inner Mongolia. With a trendy oversized fit, it comes in six stylish colorways and four different sizes.
State Cashmere The Turtleneck Oversized Sweater, $165, State Cashmere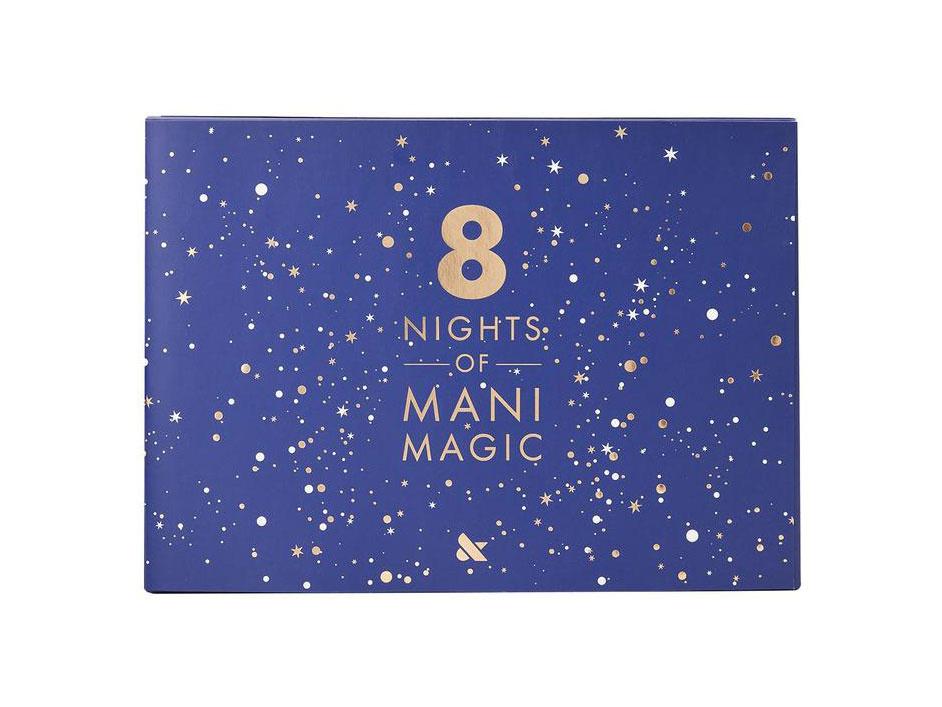 Beauty Hanukkah Calendar
Spending Hanukkah together this year? This sweet calendar from Olive & June celebrates the eight nights of Hanukkah with a selection of small gifts. It includes six nail polishes, six sticker packs, a top coat, cuticle serum, hand serum, cleanup brush, remover pot, buffer, file, and polish-bottle handle all in adorable miniature sizes. If you're searching for Christmas gift ideas for your daughter-in-law, they also have an Advent calendar version. (And while you're at it, why not nab one for yourself? Self-care is important too.)
Olive & June Hanukkah calendar, $48, Olive & June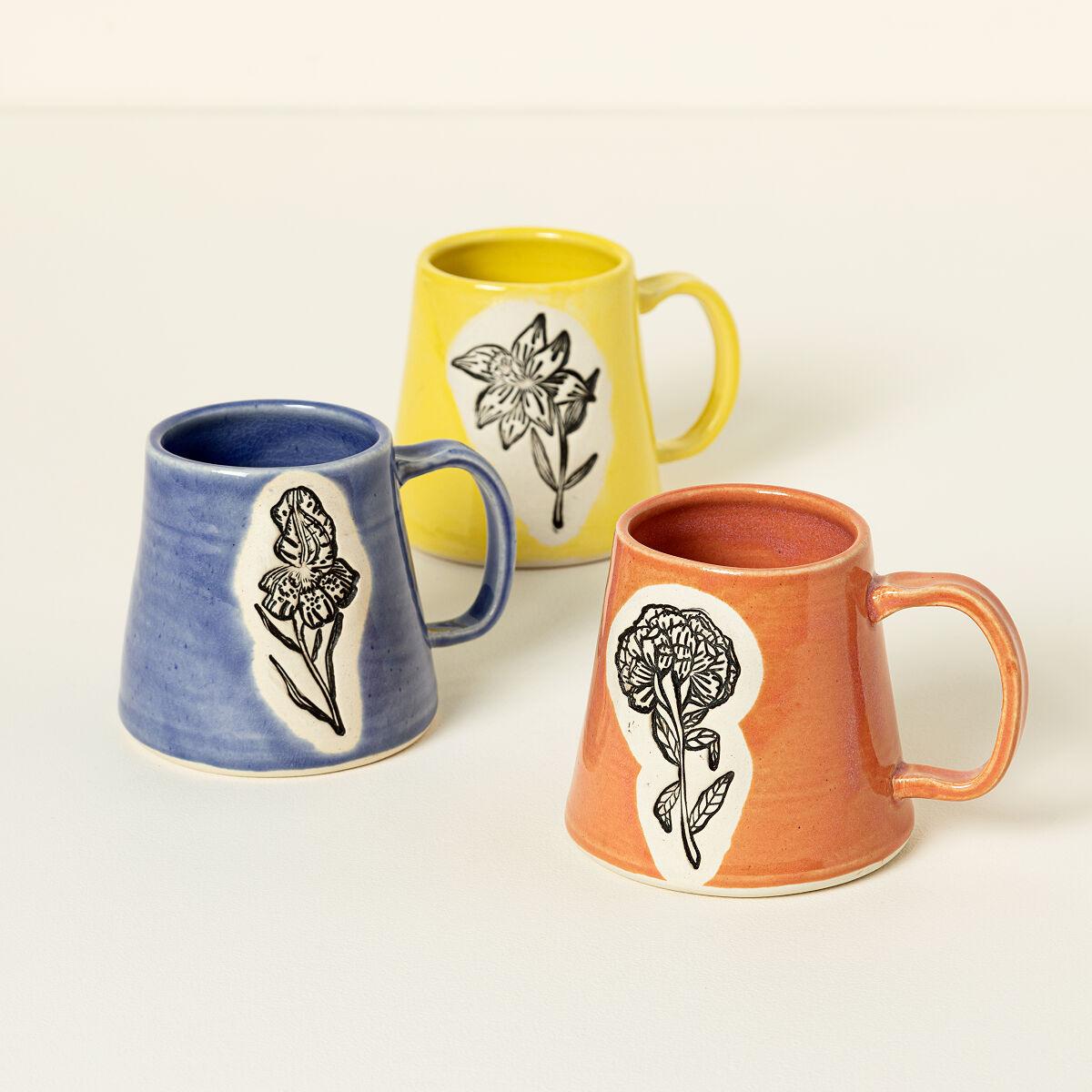 Meaningful Flower Mug
How about a gift for your daughter-in-law inspired by her birthday? These birth-flower coffee mugs are basically a work of art, meaning it'll look great even when it's not in use. Similar to zodiac-themed presents, birth-flower gifts aren't just for birthdays. These pretty blooms are just as symbolic at any time of the year.
Anna Baldwin birth flower mugs, $42 each, Uncommon Goods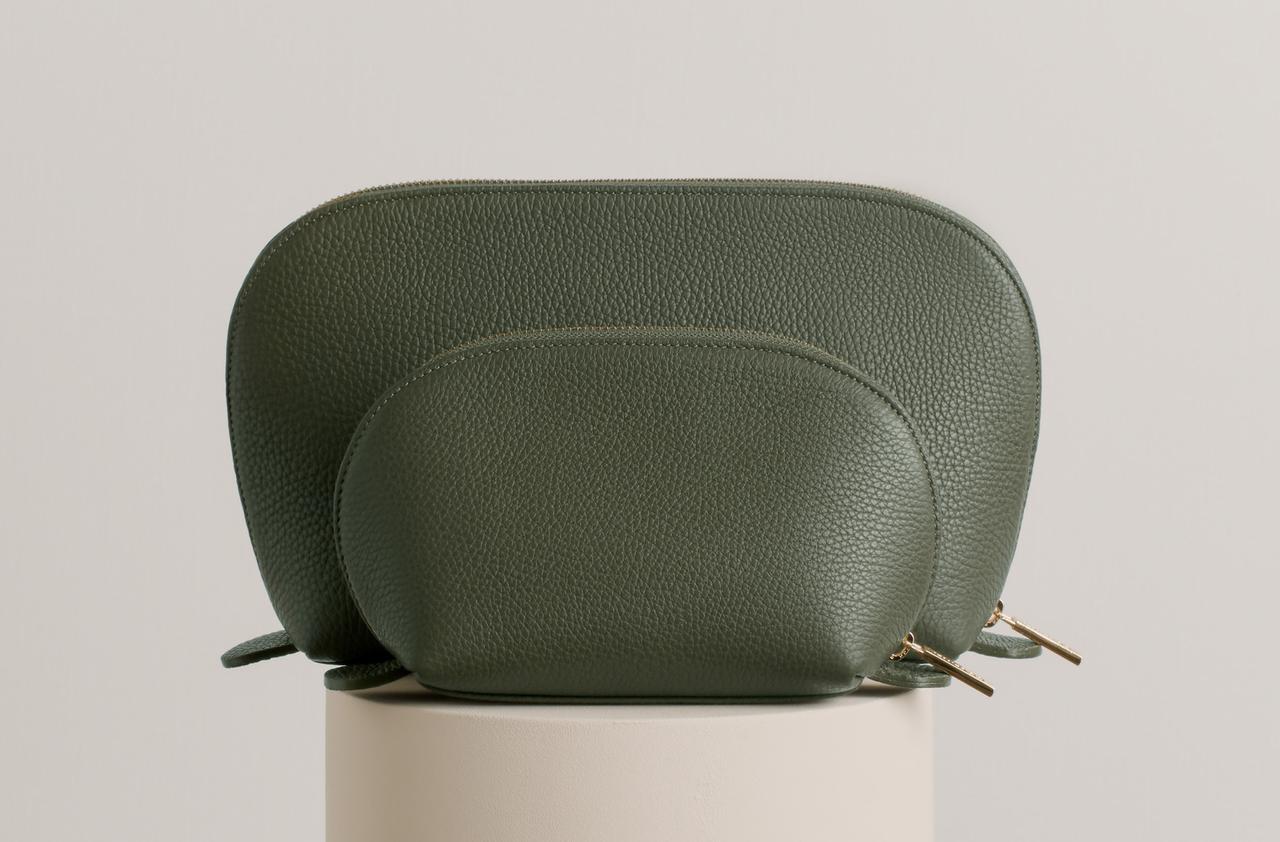 Leather Travel Set
Here's another great gift for the DIL who loves to travel. The set includes two chic toiletry cases made from high-quality, sustainably sourced leather. She can use the larger one for storing essentials like skincare, deodorant, and travel-size hair products. The smaller one is a stylish makeup bag she can use even when she's not on the go. Make it a personalized gift for your daughter-in-law by adding her monogram to each travel case.
Cuyana leather travel case set, from $120, Cuyana
Custom House Portrait
The best gifts for your daughter-in-law are the ones with an extra layer of meaning. A letterpress portrait of her home is undeniably sentimental (and it'll be completely unexpected). Add a frame to this personalized masterpiece before you head to the checkout so it's ready to display right away. There's a variety of framing options to choose from, so you're sure to find one that suits her home. One thing to keep in mind: Since this is a completely custom gift, you'll want to leave a little extra lead time for Minted to work its magic.
Minted custom house letterpress portrait art, from $128, Minted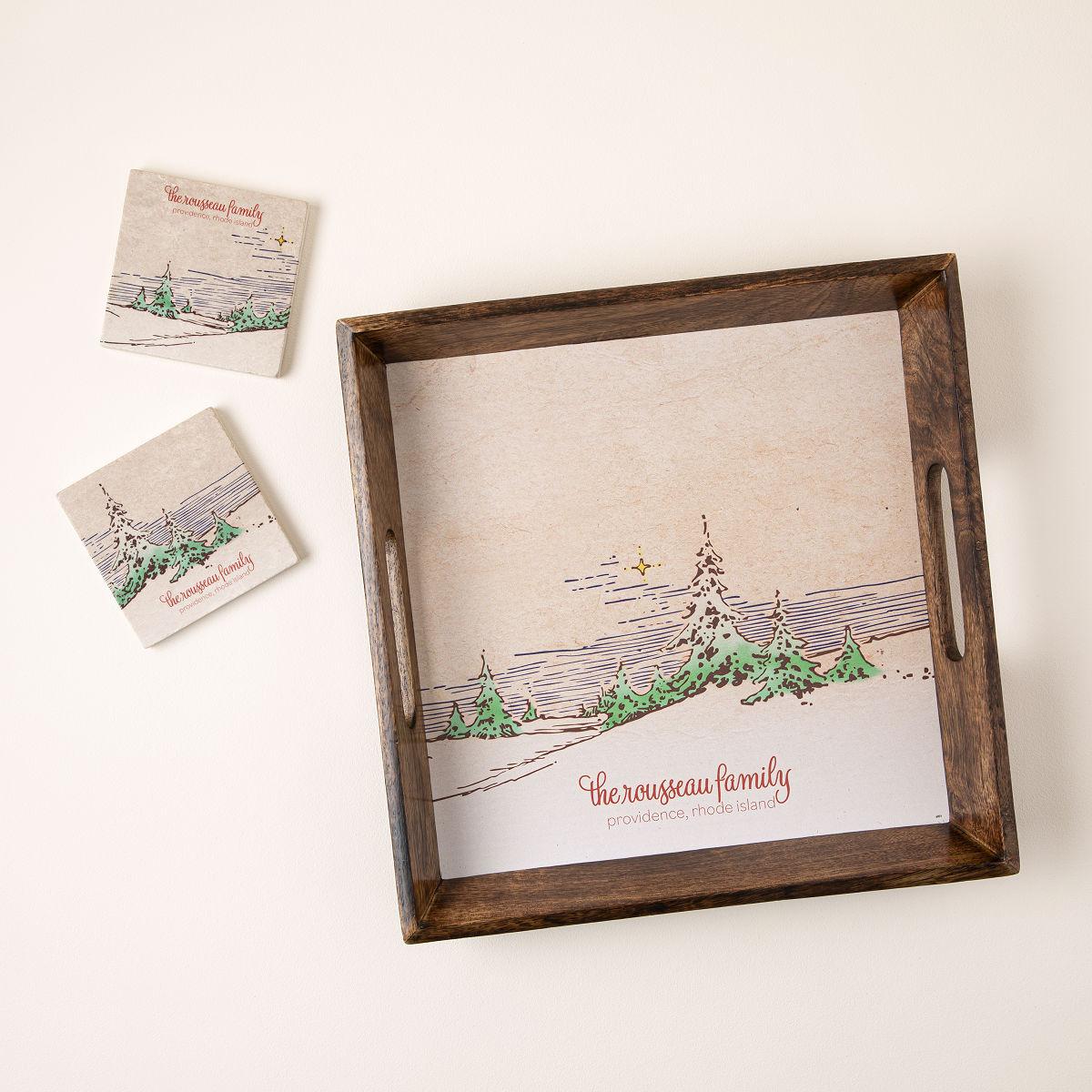 Holiday Hosting Set
On the hunt for Christmas gifts for the daughter-in-law who loves to host? Elevate her next holiday party with this serving tray and coaster set that depicts a snowy winter scene. But the seasonal design isn't even the best part—you can also have it personalized with their first names or family name and an important location. Talk about a special gift for your daughter-in-law!
Uncommon Goods custom holiday tray and coaster set, $98, Uncommon Goods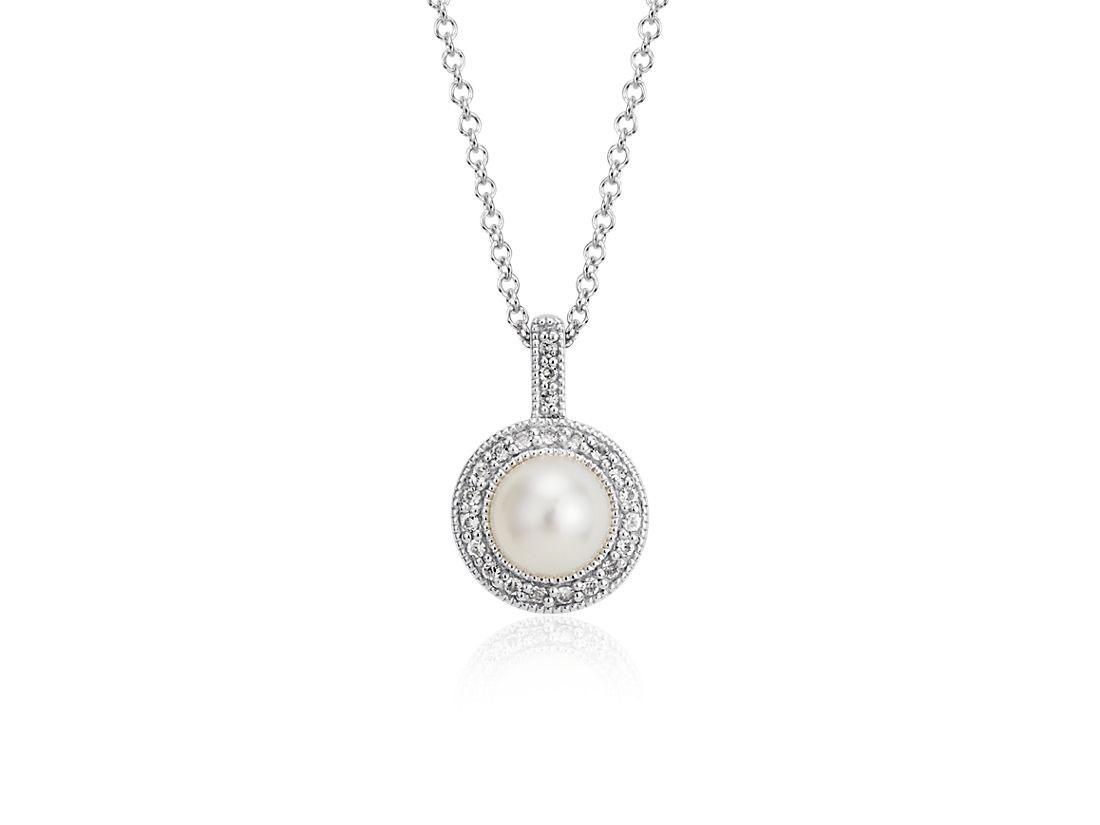 Shiny Pearl Pendant
We love the idea of buying a pearl necklace for your daughter-in-law because of what the precious stone symbolizes. Some cultures believe that pearls have the power to strengthen relationships, making it a pretty fitting gift for an in-law. This vintage-inspired jewelry features a freshwater cultured pearl, white topaz halo, and sterling silver setting. It's a precious keepsake she'll feel honored to wear around her neck.
Blue Nile vintage-inspired freshwater cultured pearl and white topaz halo pendant, $90, Blue Nile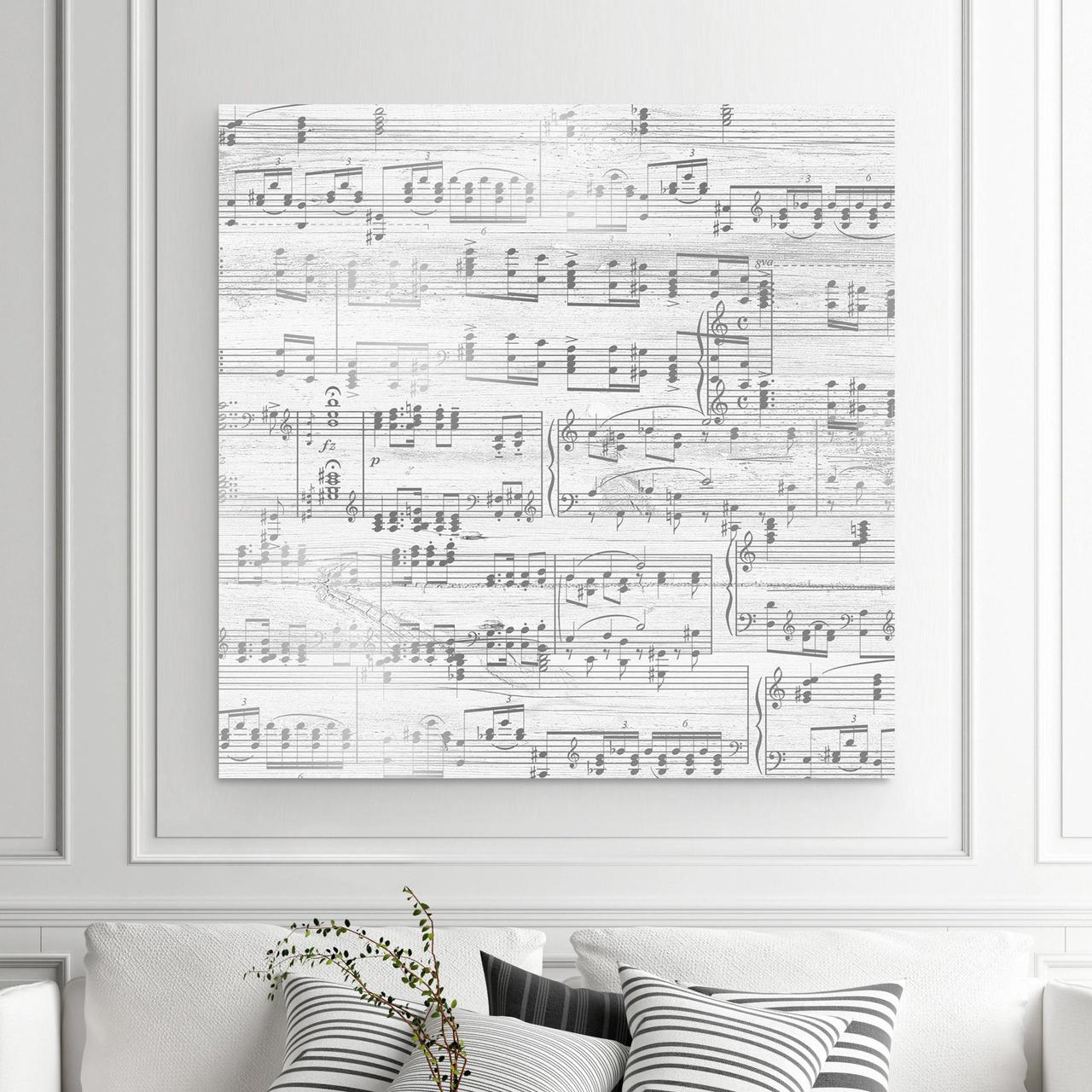 Meaningful Sheet Music
Want to really blow her away? Have the sheet music from one of their wedding songs printed on canvas so they can display it in their home. This ultra-personal artwork comes in three different sizes, so you should be able to find one that suits their space. It's a sweet wedding or anniversary gift for your child and daughter-in-law that'll always remind them of their special day.
Canvas Vows custom sheet music art, from $129, Canvas Vows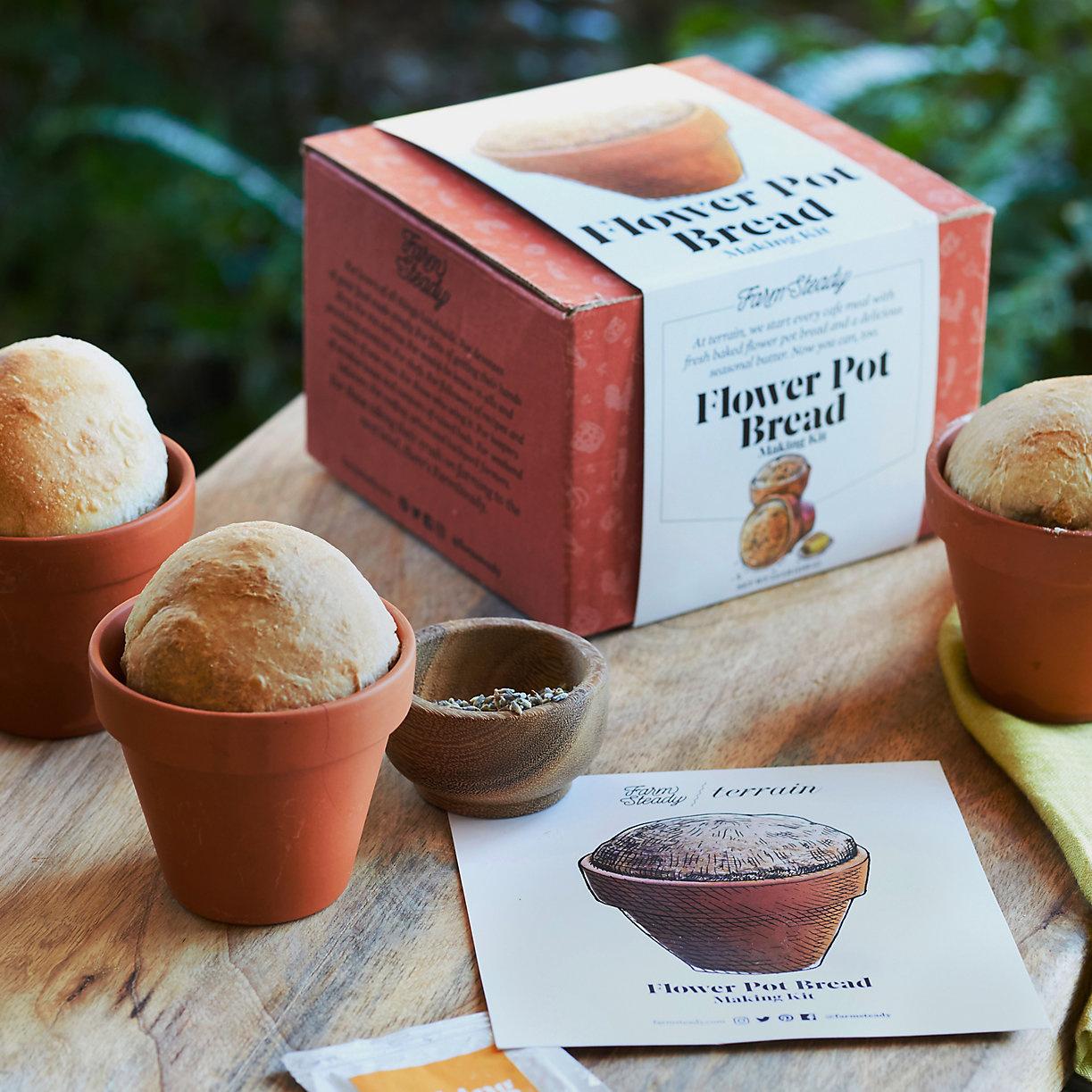 Fun Baking Kit
Does she love getting creative in the kitchen? Your star-baker DIL will have lots of fun with this kit, which includes four adorable "flower pots" for baking the bread in. It also includes the ingredients (except for butter and baking parchment) and a link to the full recipe. If you're shopping for a gift for a new daughter-in-law, why not suggest doing it together so you have a chance to bond?
Terrain set of four flower-pot bread-making kit, $38, Terrain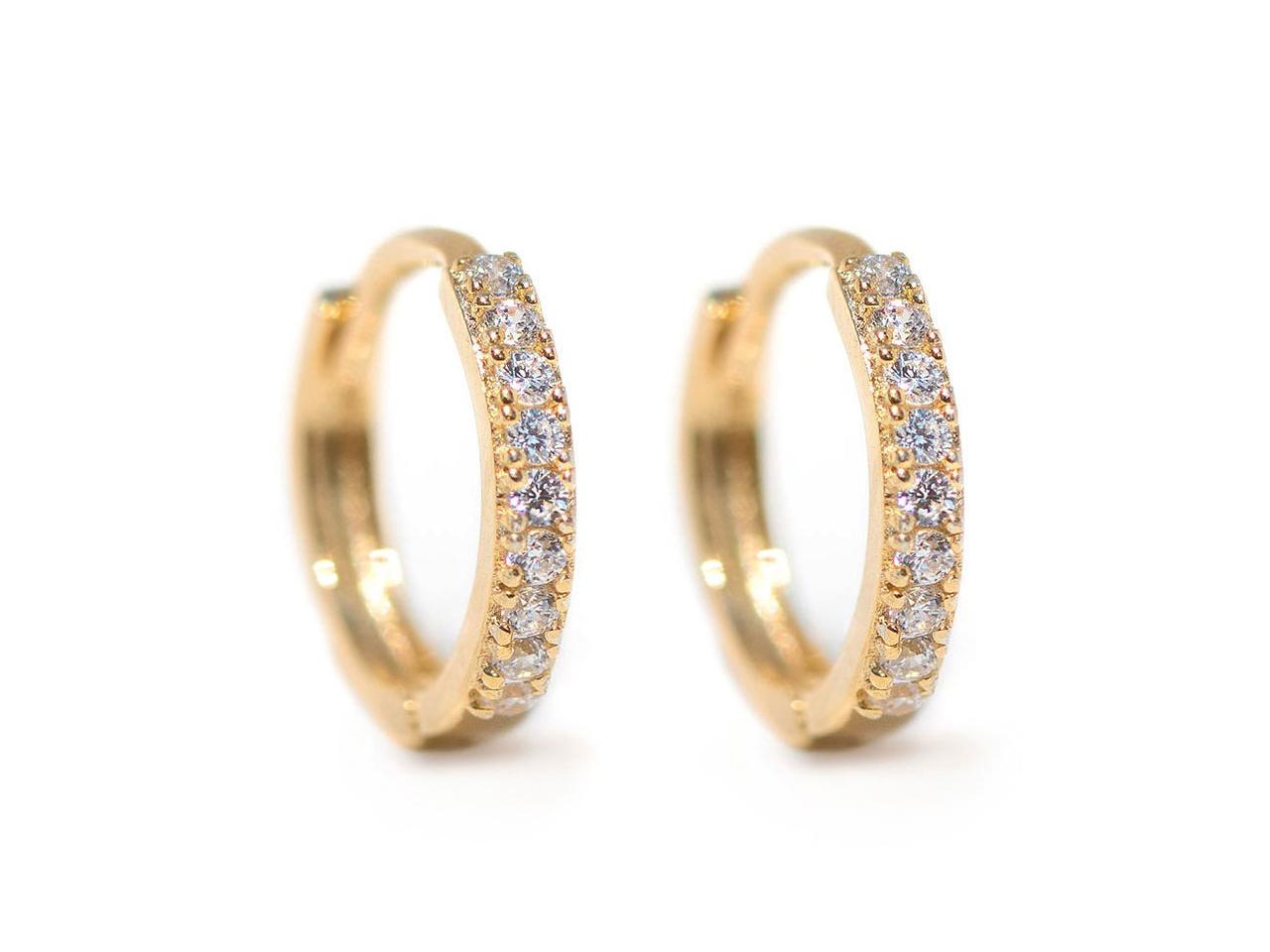 Subtly Sparkly Huggies
A nice pair of earrings is one of our favorite jewelry gifts for a daughter-in-law. There are so many classic styles out there to choose from, so it should be a breeze to find a pair that suit your beloved bonus daughter. These crystal-pavé hoops have just the right amount of sparkle without feeling over the top. They come in 14-karat yellow, white, or rose gold—the choice is yours!
AMYO Jewelry 14-karat gold thin pavé huggie hoops, from $145, AMYO Jewelry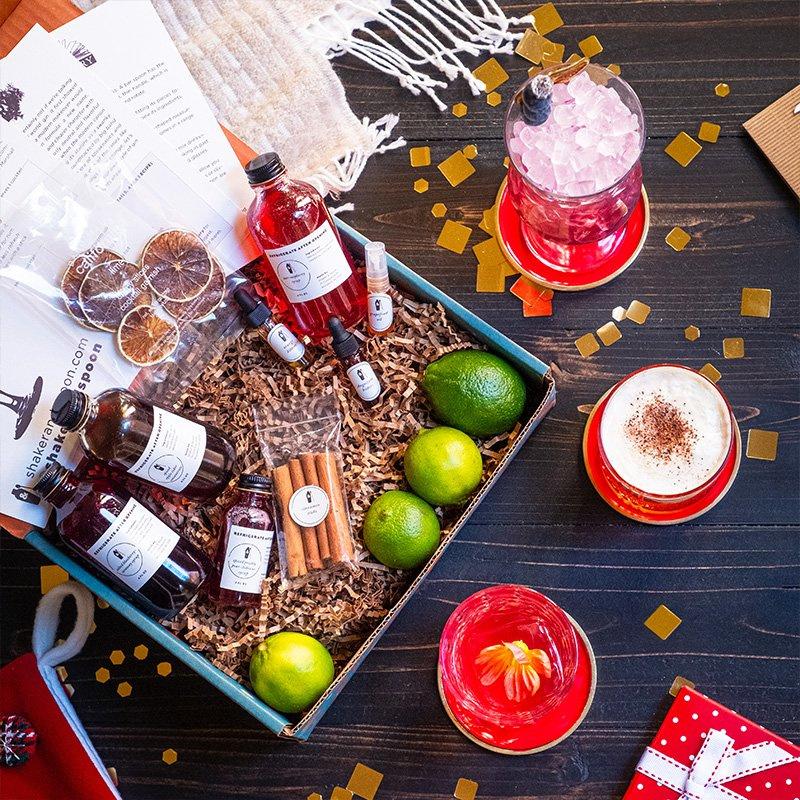 Monthly Cocktail Subscription
We couldn't complete our daughter-in-law gift guide without a fun subscription gift (or two!). Let her know she's the best daughter-in-law ever with a monthly delivery of cocktail ingredients and inspiration from Shaker & Spoon. Any self-taught mixologist will have a blast making and tasting drinks inspired by a different spirit each month. Just remember that the alcohol isn't included in the box (but everything else is!).
Shaker & Spoon gift subscription box, from $50 for 1 month, Shaker & Spoon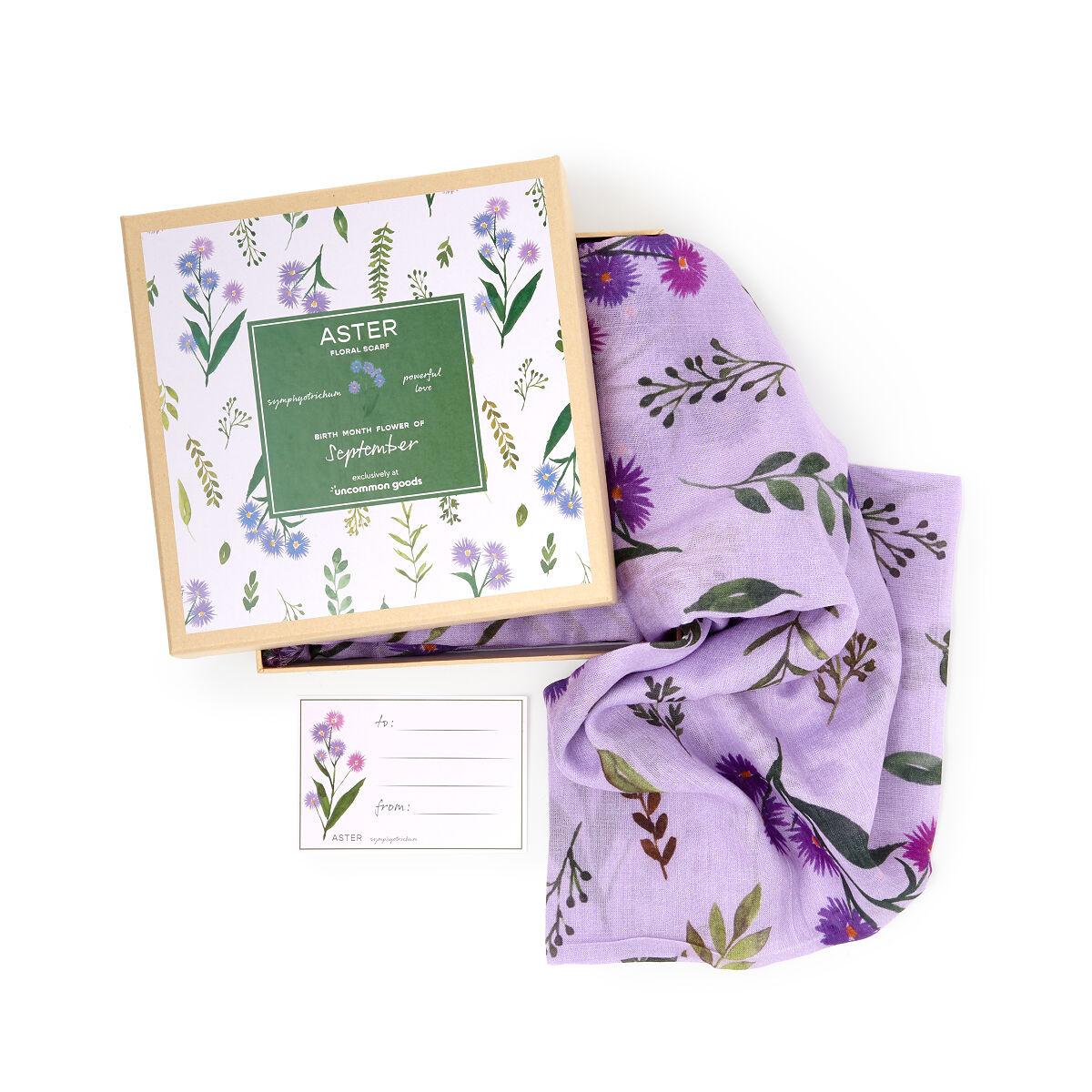 Pretty Floral Scarf
If you couldn't tell, we're just a little obsessed with birth flower-themed gifts. These beautiful cotton modal scarves feature a different color and flower for each month of the year. The icing on the cake? It comes in a lovely gift box complete with a matching floral card.
Juliet Meeks birth month flower scarf, $48, Uncommon Goods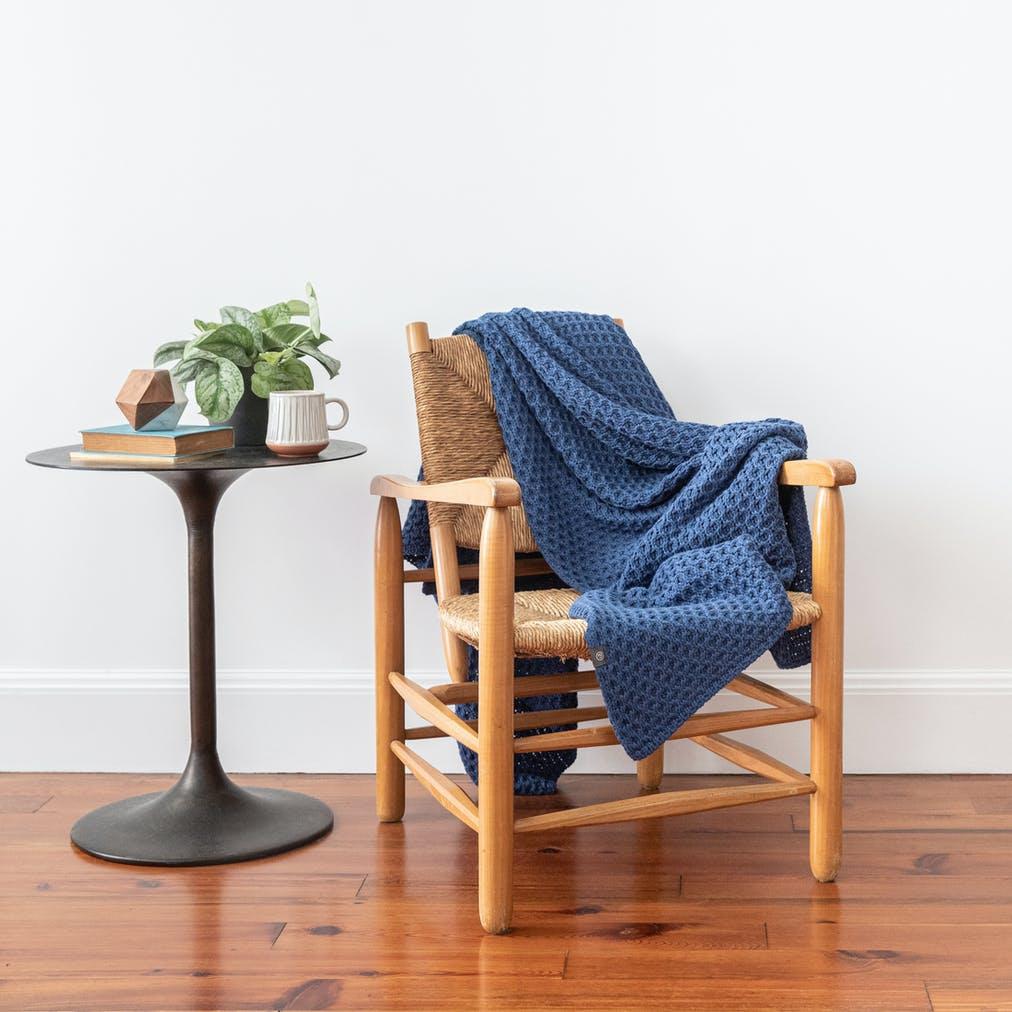 Super-Soft Throw Blanket
We firmly believe that you can never have too many cozy blankets lying around. Whether you're shopping for a housewarming gift or you just want to help your daughter-in-law upgrade her home, a snug throw blanket will be very much appreciated.
Tuft & Needle throw blanket, $95, Tuft & Needle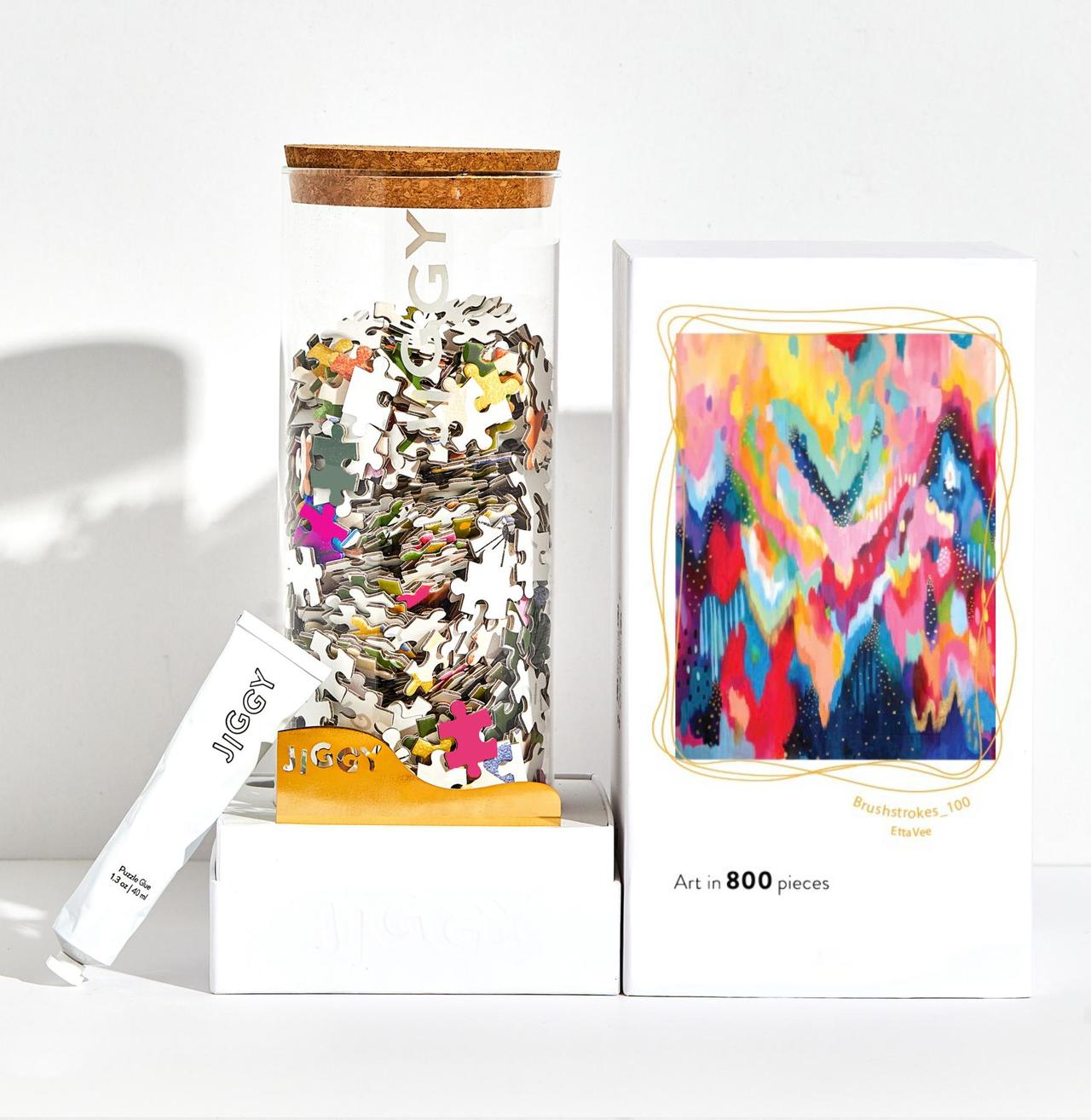 Artistic Jigsaw Puzzle
Who knew puzzles could be this elevated? Jiggy teams up with artists and designers to create truly stunning jigsaw puzzles. Each set comes with a tube of puzzle glue, making it easy-peasy to put on display once it's complete. The jigsaw also comes in a reusable glass jar—bonus points for sustainability!
Jiggy Brushstroke_100 by EttaVee, $49, Jiggy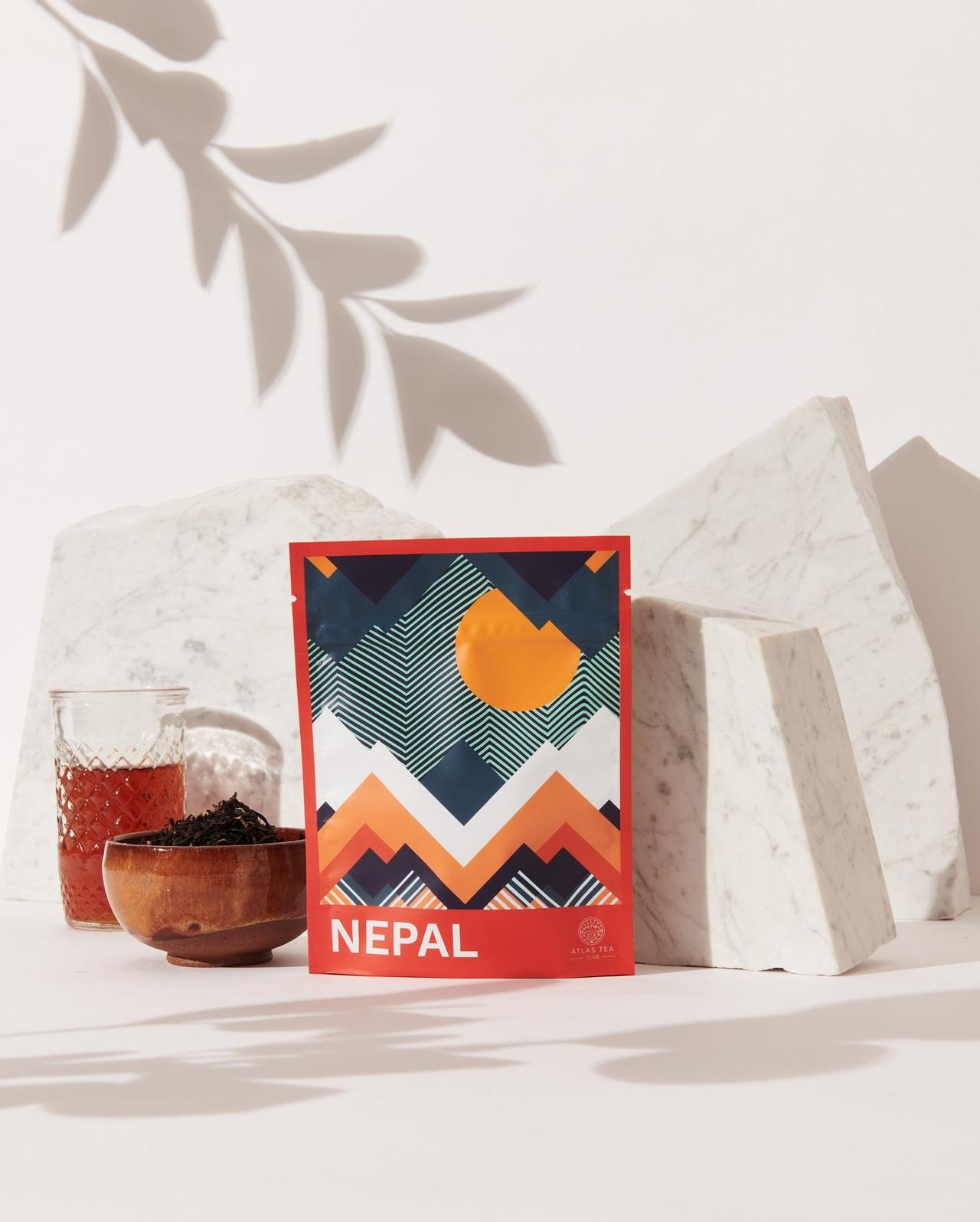 Delicious Tea Subscription
With a subscription to Atlas Tea Club, she'll receive premium blends of loose-leaf tea from all over the world on a monthly basis. Think: red tea from Nepal, green tea from Indonesia, and more. Each box also comes with a postcard representing the country the tea is from. It's a great holiday or birthday gift for any daughter-in-law who loves a hot brew.
Atlas Tea Club gift subscription, from $60 for 3 months, Atlas Tea Club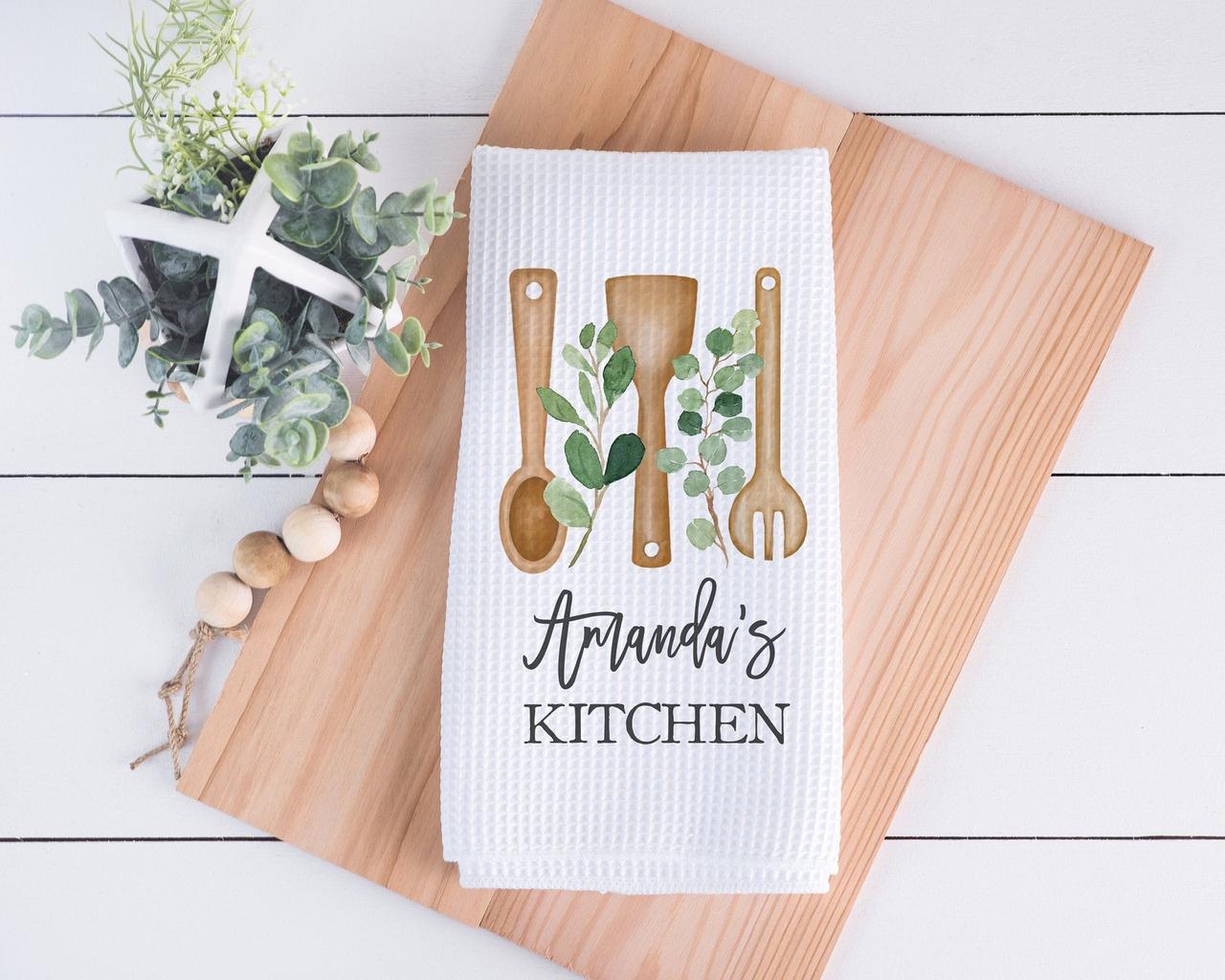 Personalized Dish Towel
Etsy is brimming with unique gifts for your daughter-in-law, including practical-meets-personalized items like this dish towel. It features an illustration of three wooden kitchen utensils decorated with greenery above her name in cursive script. If you're in the market for a bridal shower gift for your future daughter-in-law, this is a foolproof pick.
Canary Road Home custom waffle weave dish towel, from $16, Etsy
Sustainable House Shoes
A pair of loafers might be one of the more unusual daughter-in-law gifts on our list, but hear us out. These sustainably designed house shoes are made with cork, vegan leather, recycled plastic, recycled polyester, and sugarcane. They're cozy inside thanks to the soft interior lining, supportive, lightweight, and easy to slip on and off. Plus, they're a lot more fashionable than that old pair of UGGs she's probably been wearing around the house for years.
Dooeys house loafers, $128, Dooeys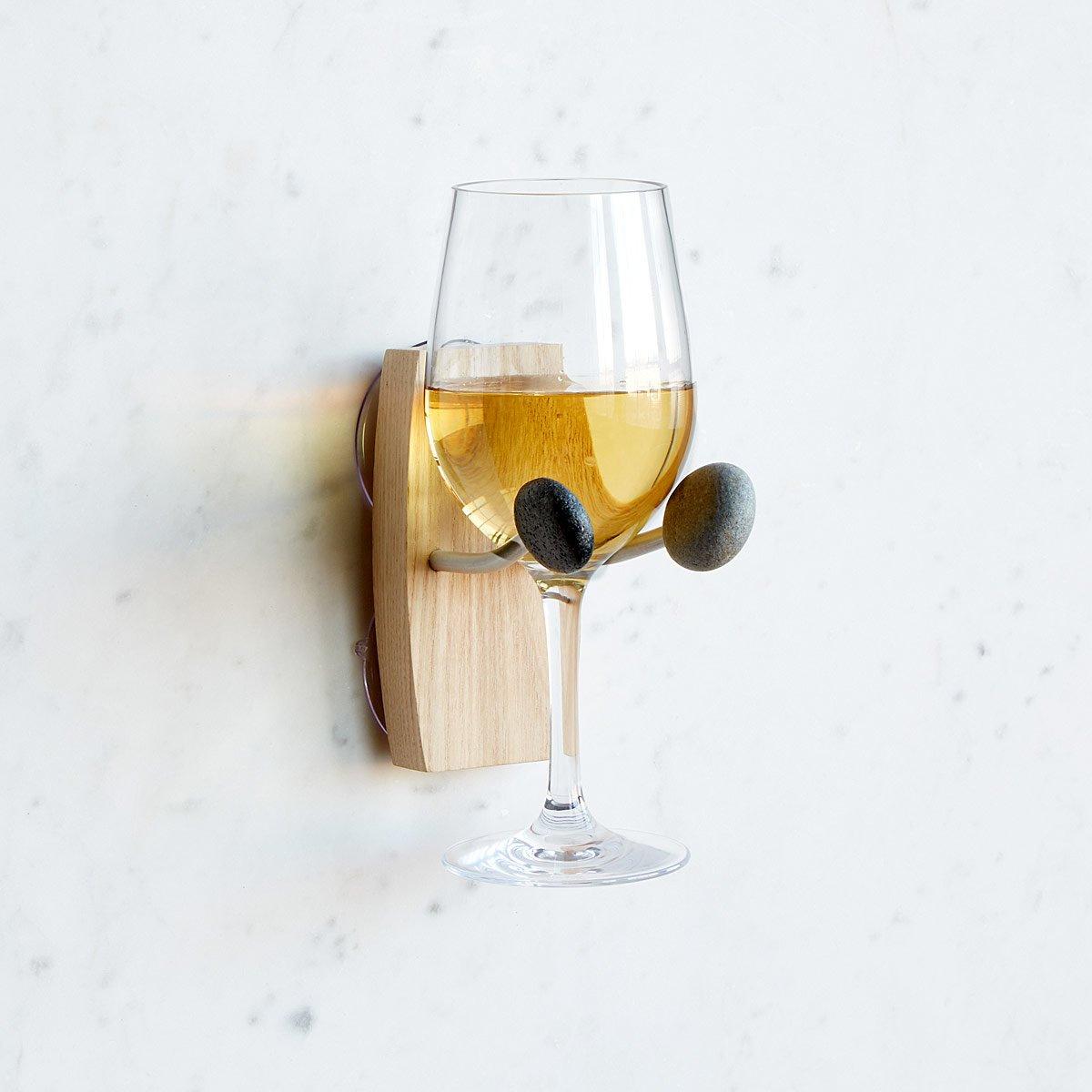 Genius Wine Holder
Kids are a joy, but sometimes after a long day of being the world's best mom, you just need a tall glass of wine. That's what makes this bathroom wine glass holder a great Mother's Day gift for your daughter-in-law (although we'd wager she'd be happy to receive this no matter the occasion). This game-changing gadget has suction cups that make it easy to stick to the wall of the bathtub or shower, instantly upgrading her downtime.
Arra David and Anne Johnson bathtime essentials wine holder, $38, Uncommon Goods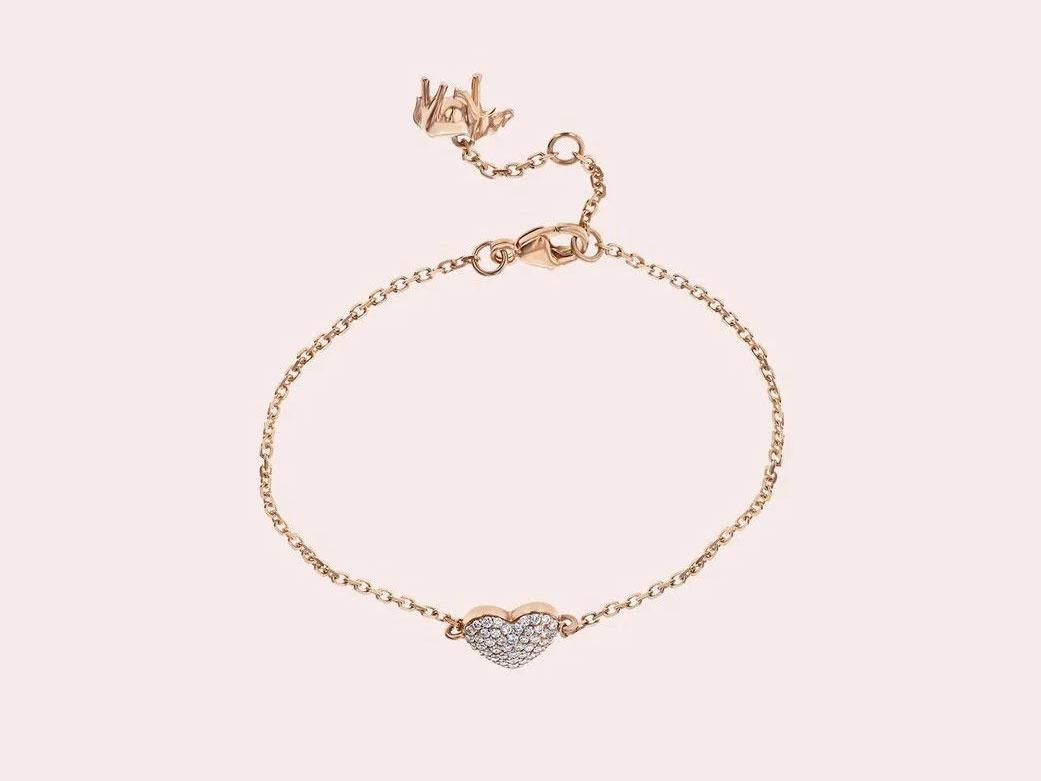 Diamond Heart Bracelet
What better way to show your daughter-in-law some love than with a bracelet featuring a diamond heart charm? This dazzling piece of jewelry comes in rose, white, or yellow gold and features 1/5-carat hand-set diamonds. Complete with Noémie's signature elephant charm and presented in a luxe gift box, what's not to love?
Noémie 18-karat gold heart bracelet, $960, Noémie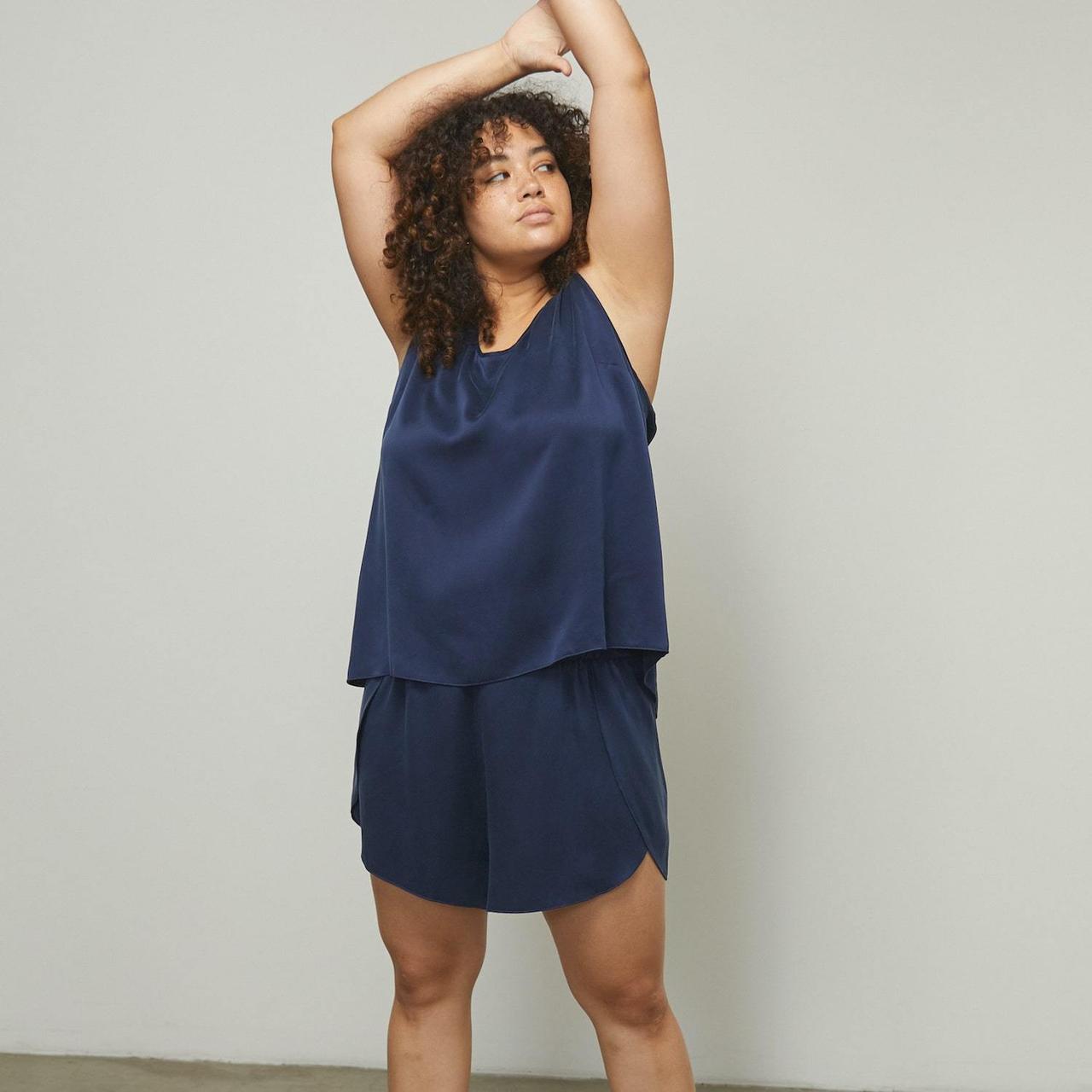 Sleek Silk PJs
There's nothing quite like a set of soft silk pajamas from Lunya. The brand's super-popular loungewear is stylish, thermoregulating, and (wait for it) 100% machine-washable! They're basically the low-maintenance silk loungewear of our dreams (and your daughter-in-law will love them too).
Lunya washable silk set, $178, Lunya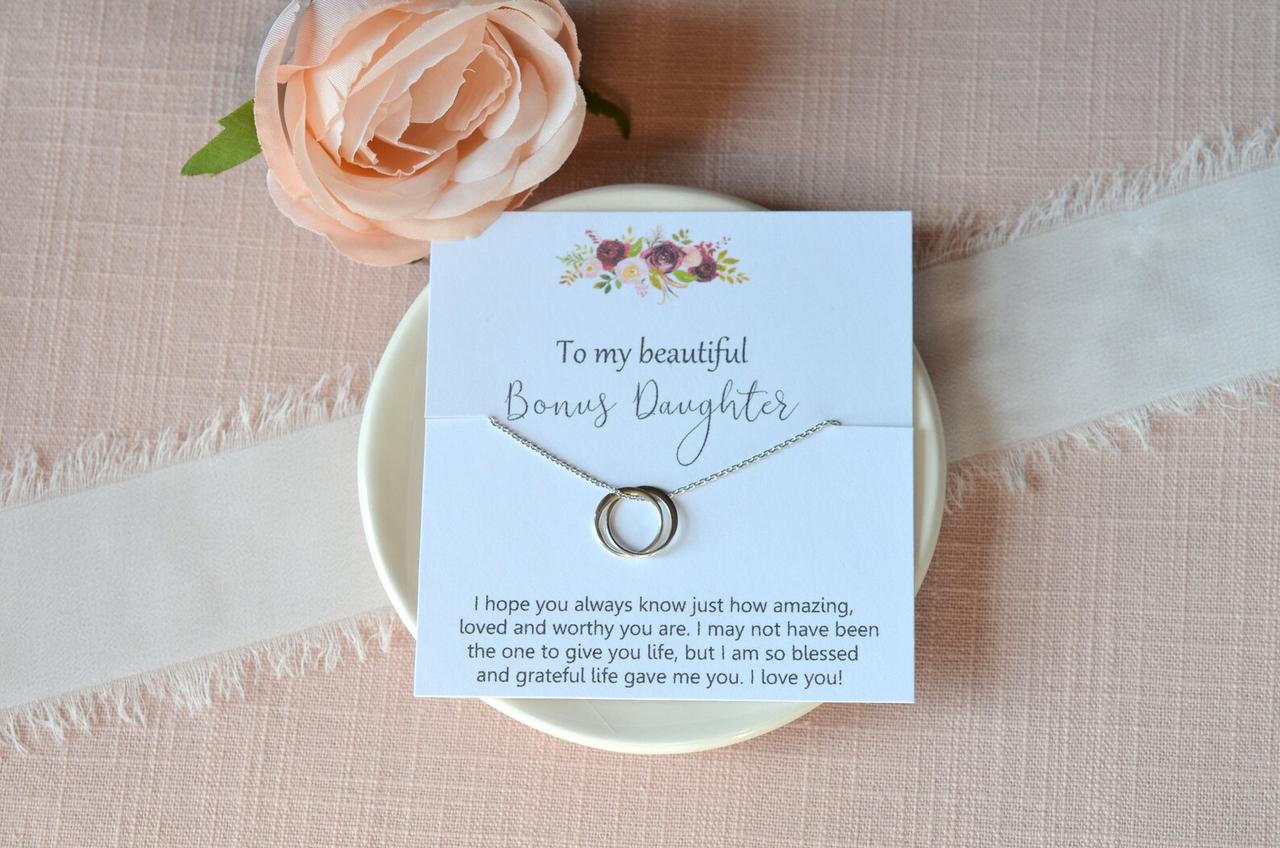 Sentimental Necklace
In search of a gift to give your daughter-in-law on her wedding day? This symbolic necklace is made up of two interlocking rings that represent your newly forged family ties. The text on the packaging makes it an even more meaningful wedding gift. It reads: "To my beautiful bonus daughter, I hope you always know just how amazing, loved and worthy you are. I may not have been the one to give you life, but I am so blessed and grateful life gave me you."
So Blessed Designs daughter-in-law gift, $35, Etsy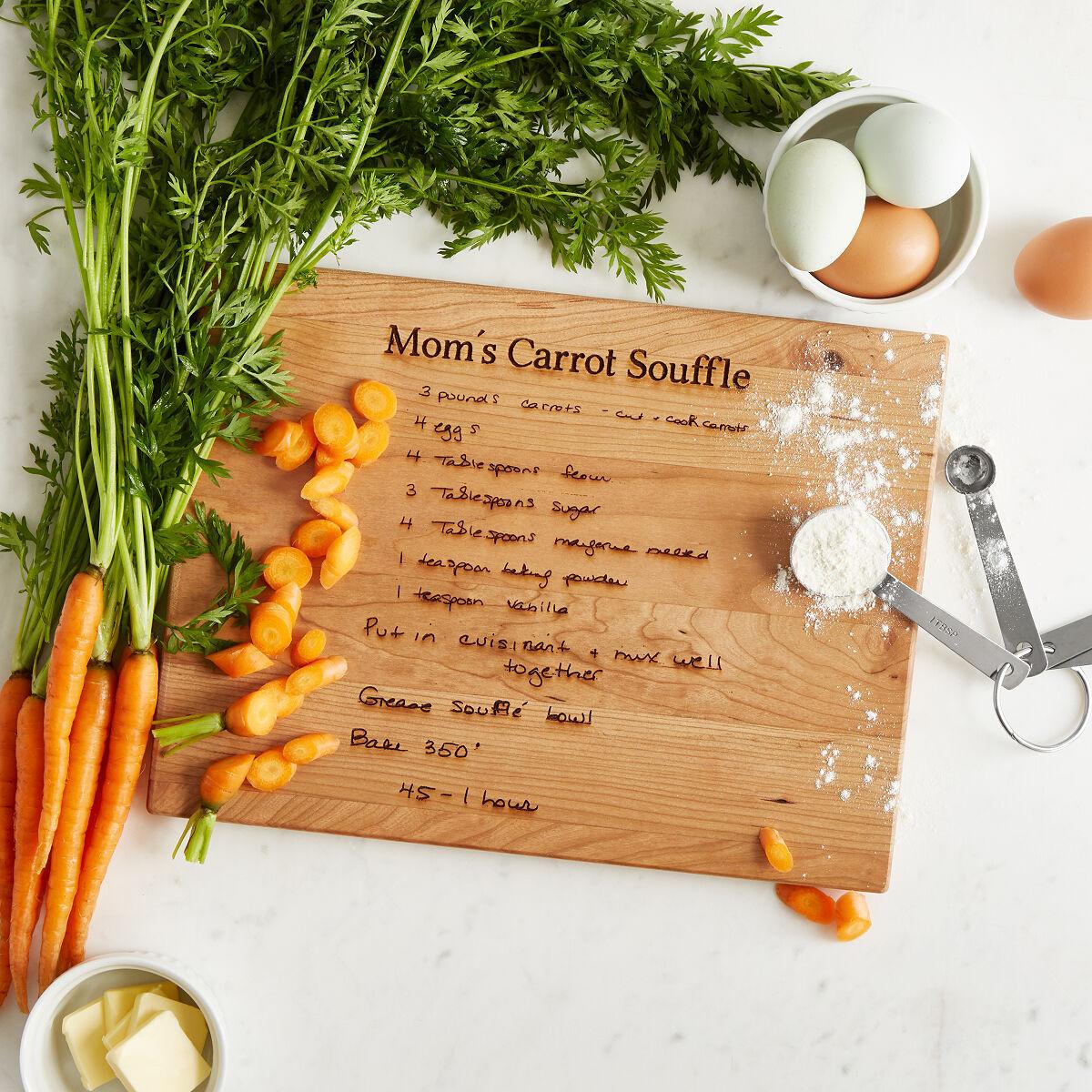 Engraved Cutting Board
Looking for a sentimental gift for a daughter-in-law or future daughter-in-law? We've found it. You won't just be giving her a beautiful new cherry- or maple-wood chopping board. This bad boy is also engraved with the recipe of your choice in your very own handwriting. Passing a cherished family recipe down to your daughter-in-law will show her that you really consider her part of the family.
Uncommon Goods personalized family recipe board, $100, Uncommon Goods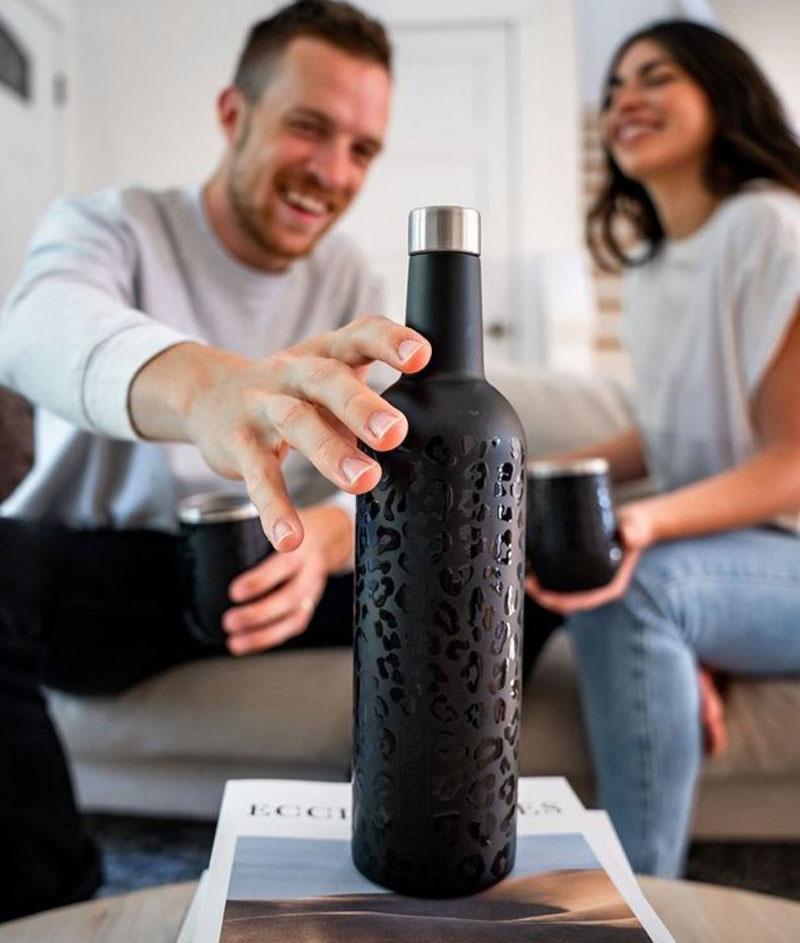 Travel Tumbler Set
This gift set includes two stainless steel travel tumblers and an insulated wine decanter that fits an entire bottle of vino. You have the freedom to choose different colors and styles for each item, or you can choose the same design for a matching set. We love the idea of handing this over as a unique engagement gift for your child and future daughter-in-law. It'll make raising a toast to all the celebrations to come an easy feat, no matter where they are.
BrüMate wine gift set, $80, BrüMate
Dainty "Mama" Bracelet
Need a gift to congratulate a pregnant daughter-in-law or new mom? Tiny Tags' jewelry is made with mothers in mind. This delicate gold vermeil bracelet is adorned with the word "mama" on a diamond-cut chain. It beautifully acknowledges your daughter-in-law's mom status (meaning it's also a nice Mother's Day gift idea).
Tiny Tags gold script Mama nameplate chain bracelet, $105, Tiny Tags
Funny Coffee Mug
If her sense of humor is your favorite thing about her, a funny gift for your daughter-in-law is the perfect gesture. This tongue-in-cheek coffee mug is a great stocking stuffer or just-because gift that'll make her crack a smile every time she takes a sip.
YouNique Designs daughter-in-law gift mug, from $17, Etsy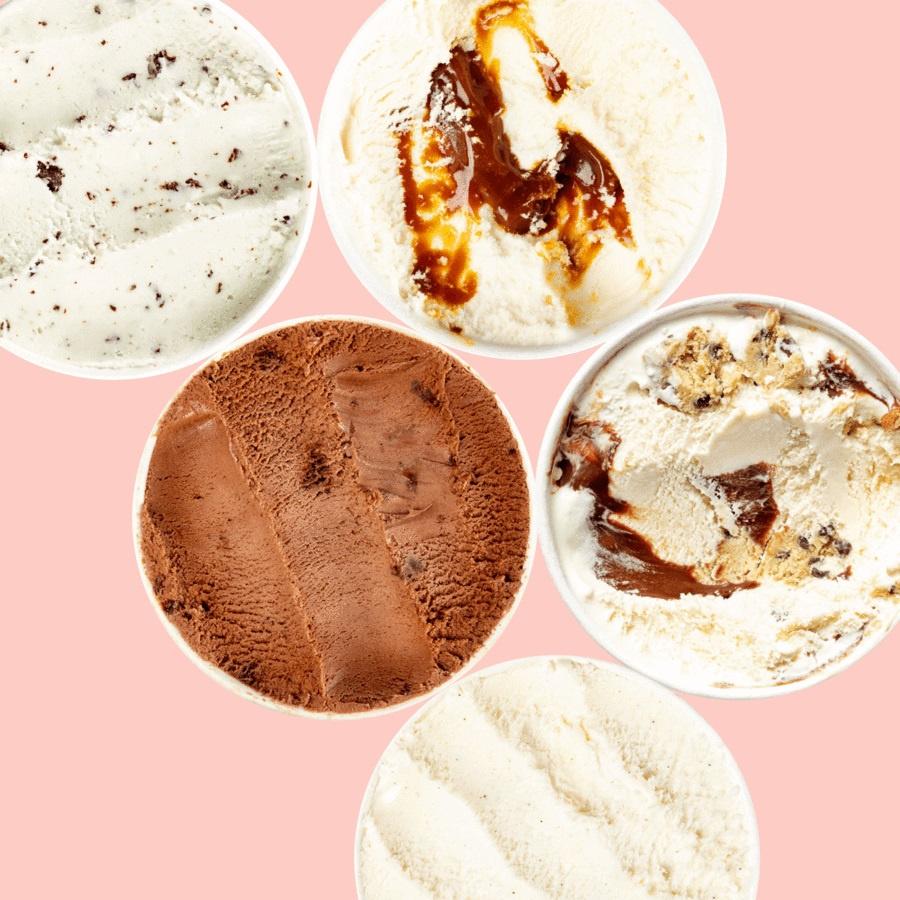 Incredibly Tasty Ice Cream
If she's a fan of ice cream, she'll love this collection of bestsellers from Salt & Straw. The bundle includes one pint each of six delicious flavors, from Chocolate Gooey Brownie to Salted, Malted Chocolate Chip Cookie Dough. If you really want to up the ante, you can upgrade from a one-off delivery to a monthly subscription. Add this one to the list of fun birthday gift ideas for your daughter-in-law.
Salt & Straw Best-Sellers Pints pack, $65, Salt & Straw
Delightful Scented Candle
There's nothing like a scented candle to help create the perfect atmosphere. No matter where she burns this botanical-scented beauty, it'll instantly mellow the mood. (And with over 50 hours of burn time, she can soak up the good vibes every day.) Bonus: It's made with clean, sustainably sourced ingredients, including flower extracts and pure essential oils.
The Well Flower Crown candle, $54, The Well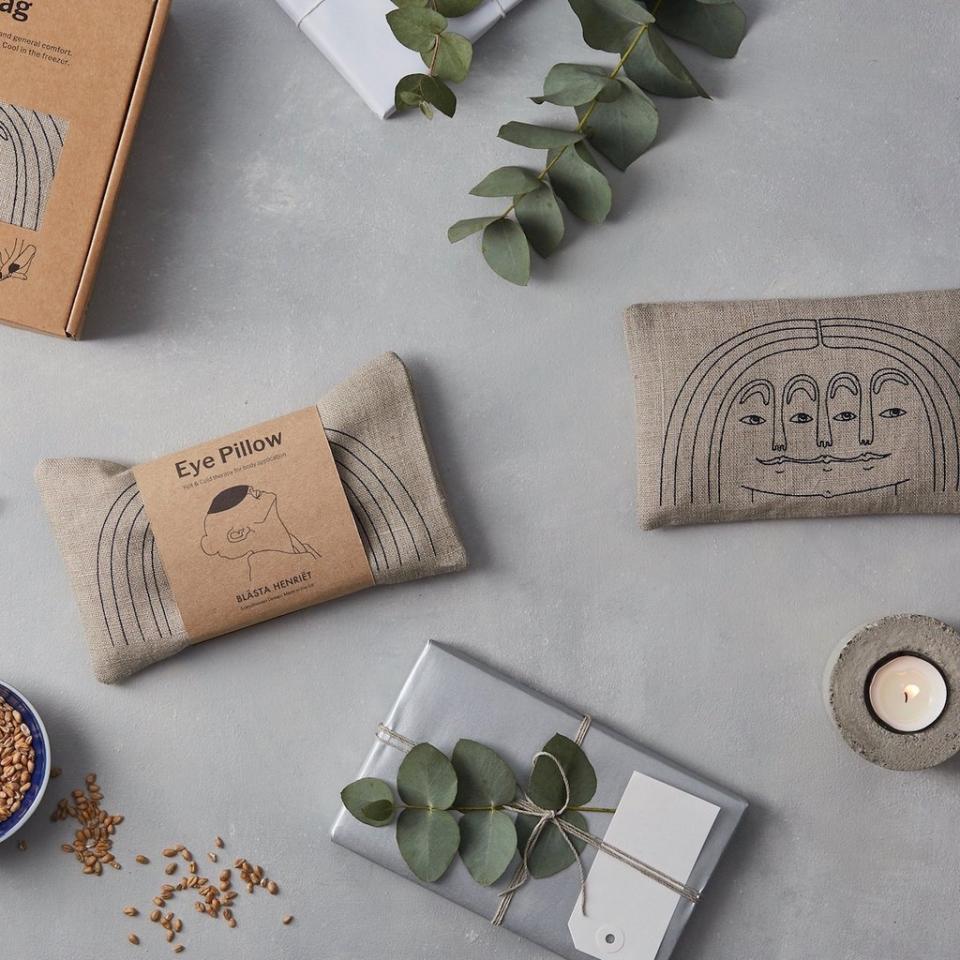 Soothing Eye Pillow
Sometimes practical items are the best gift ideas, especially when it's something you know she'll use. If your daughter-in-law has been stressed out lately, help her wind down with a weighted eye pillow designed to reduce swelling and relieve headaches when cool. It can also be heated up to soothe sore muscles in other parts of the body. Basically, it's a versatile accessory that'll come in clutch when things get a little hectic.
Piglet in Bed wheat eye pillow with navy face in Linen, $22, Piglet in Bed