The 24 Questions to Ask a Wedding Venue BEFORE Booking
Even if you've fallen in love with space, it's important to do your due diligence. These questions to ask wedding venues are essential before booking!
Finding a wedding venue isn't just about searching for venues in your area, finding the prettiest setting and booking it (although that's part of it!). There are many questions to ask your wedding venue before you sign a contract — all to ensure that the locale fits in with your budget, overall plan and vision for the big day, as well as to find out what extra costs and considerations (catering, tables, chairs, transportation, etc.) you'll have to take into account. Luckily, we've created a list of every single question to ask a venue to use as you interview and tour potential venues. Here's a list of questions to ask a wedding venue — before signing on the dotted line.
1. Is the venue available on my target date?
If you have a specific date in mind, find out if the venue has availability then. If not, you'll either have to move on or be flexible when it comes to selecting a date. If you're flexible about your wedding date (targeting a month or a season rather than a specific day or being open to non-Saturday dates), this will be less of an issue.
2. How much does it all cost? Are there any service charges?
Pricing will likely be among the most important discussions you have with a potential venue. You'll probably get a price quote, but what does that include? Are you just renting the space or getting a full wedding package with other services included? Make sure you're aware of all fees and additional charges—such as corkage fees, cake-cutting fee, and more—before you sign your contract.
3. Is the location convenient?
Will your guests be able to easily travel to the location? If the wedding is in your hometown or a city that's easy to travel to, that shouldn't be an issue, but if you're hosting a destination wedding in a far-off location, you'll have to accept that elderly guests or those who may have trouble traveling won't be able to attend.
4. What's the capacity?
This is a big question to ask a wedding venue – many venues have strict capacity rules and regulations, so if you think that your guest count is going to be too high, then you might want to look for a different venue or consider trimming your guest list. You also don't want to have too few guests in a large space – the venue will just look empty!
5. What does the space look like?
The answer to this wedding venue question will probably be instantaneous – could you picture yourself getting married here? Does it fit your style? If you wanted a rustic-style wedding, an elegant hotel in the city might not work. And if there are architectural or décor aspects to the venue that you hate and cannot be removed, can you live with them?
6. Where will my different events be held?
If you're able to visit the wedding venue in person, you'll want to walk through the spaces where the different wedding-related events will be held, specifically, the ceremony, cocktail hour, and wedding reception. At some venues, each event is held in a different location, but at others, events (usually the ceremony and reception venue) are held in the same space, which will need to be restaged during cocktail hour. If this is the case, find out how that process will work.
7. How much work will we have to put into decorating the space?
Some venues, like ornate hotel ballrooms, come with the décor built in, for the most part so you won't need to add too much. And outdoor wedding venues are decorated by Mother Nature herself (if the weather holds!). However, venues like barns or lofts will need a ton of added décor – which is both time-intensive and can be expensive.
8. What's the catering situation?
One of the most critical questions to ask wedding venues: Is there an in-house caterer or will you need to bring in an outside caterer? All-inclusive venues can be convenient, but make sure you're happy with the food situation – both taste and presentation – before you book.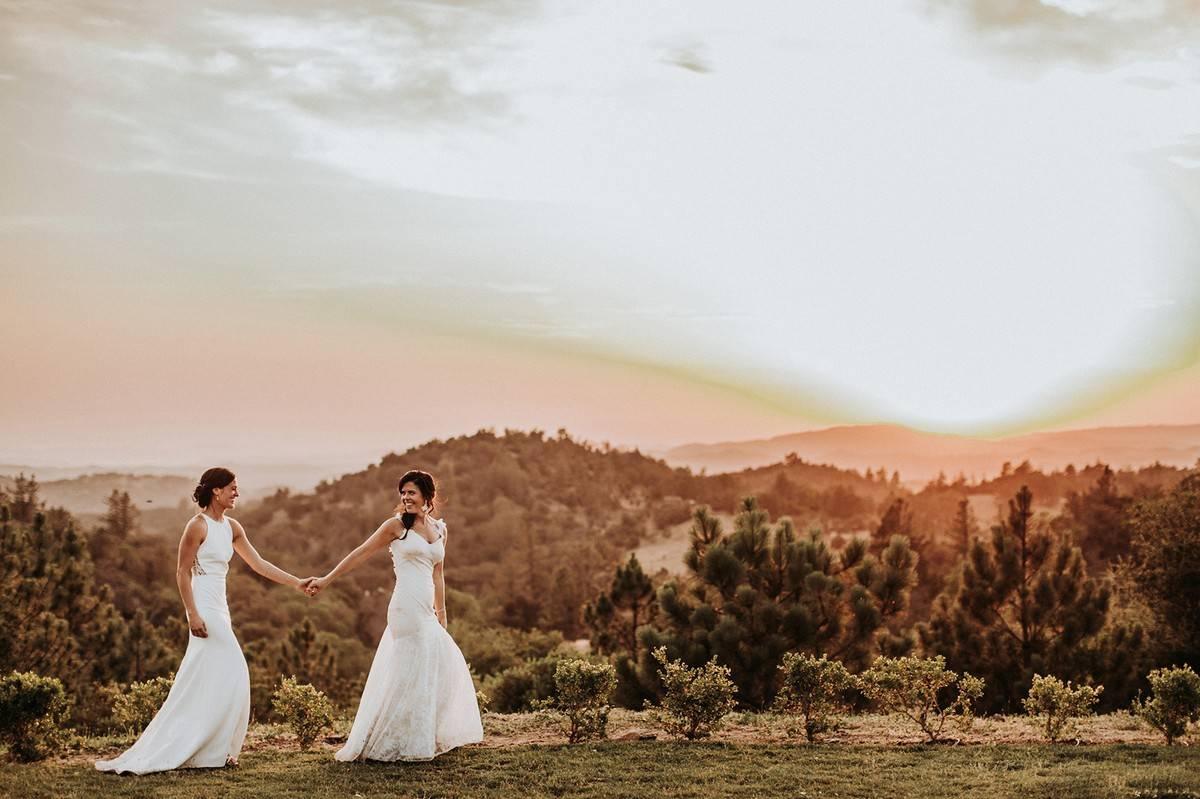 9. Can I hold the ceremony here?
If you're planning on getting married in a house of worship or different location, this shouldn't affect you. But, if you'd like to hold your wedding ceremony and reception in the same place (a convenient and budget-friendly move), you should make sure that's a possibility.
10. Is there a coordinator on staff? Who will be my main point of contact?
Be sure you speak directly to the person you'll be working with on your wedding day before you book. You want to make sure you have a good rapport with him or her and feel comfortable with him or her before moving forward.
11. Is there a list of preferred vendors or can I use any pros I want?
Some venues restrict the vendors, including florists, music pros, wedding planners, and more, that can work in their site. If this is the case, you'll need to make sure you're comfortable with the approved vendors before moving forward. If you feel strongly about using outside vendors, then find out if any exceptions can be made to the venue's policy.
12. What's the backup plan in case of rain?
If your venue of choice has a beautiful outdoor space, that's great, but you'll need to make sure that you're equally happy with the indoor space in case of inclement weather. And don't take "it never rains" as an acceptable answer when you ask to see the indoor space – anything can happen, so ask this wedding venue question and be prepared!
13. What's your postponement and/or cancellation policy?
Checking on a venue's cancellation policy may not have been one of the top questions to ask a wedding venue in pre-COVID times, but now it's top of mind for many couples. You'll likely have a non-refundable deposit, but how much you'll pay in cancellation fees will probably depend on how far in advance of your wedding is canceled, and if the space is able to be rebooked. You'll also want to ask about postponement—will you have to pay a penalty if you have to postpone? How far in advance will you have to make the call to postpone or cancel?
14. What amenities/extras do you offer?
At some wedding venues, you're just renting the space and will need to bring in everything from tables and chairs to glassware, while others offer a variety of services with their packages. An all-inclusive venue typically offers catering, but may also include the wedding cake, rentals, music pros, florist, even an officiant!
15. Are there any noise restrictions or other rules?
One of the most important questions to ask wedding venue, particularly if it's a historic space, is about noise restrictions. Some venues may require music to be turned off at a certain time. And there may be other rules and regulations that you'll want to know about, such as a no-candle policy, or restrictions about using confetti.
16. Is there a food and beverage minimum?
If it's an all-inclusive venue, there may be a food and beverage minimum—the minimum amount that you'll need to spend on food and drink. Ask about what happens if you fail to meet the minimum, and if there are ways to tweak your menu to ensure you'll meet it.
17. How do payments work?
Before signing a venue contract, you'll want to make sure you understand the payment plan. When are payments due and how much will you owe for each installment? You'll likely pay a deposit upfront, followed by several installments before the big day—but if you're confused about the schedule, don't hesitate to ask.
18. Do you have a liquor license?
Most venues do, but it's always worth asking. Some wineries, for example, may only be allowed to serve wine and beer, but no hard alcohol.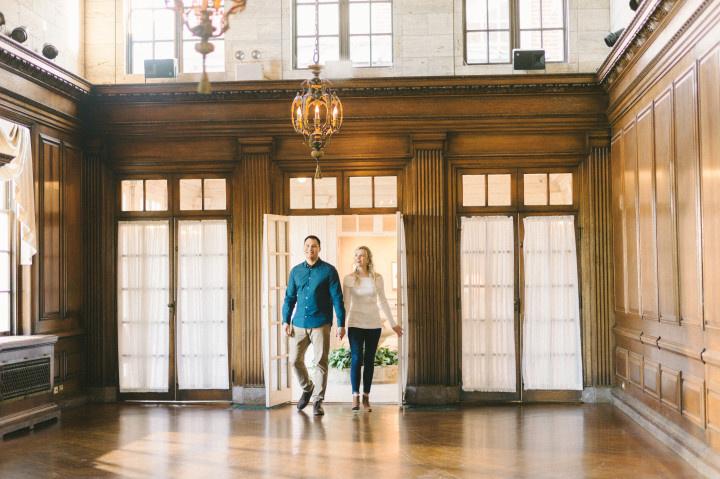 19. Can we bring our own alcohol?
It turns out that alcohol is one of the biggest wedding expenses you'll incur. Some venues (especially all-inclusive ones) require you to purchase liquor through them, while others allow you to buy your own. The latter is usually the less expensive option, though you may have to pay an additional corkage fee.
20. Will my event be the only one held at the venue at that time?
At some venues, multiple weddings will be occurring at the same time. If this will be the case at your chosen space, find out what the venue will do to ensure that each event feels separate and there's no overlap.
21. Do you have liability insurance?
Many venues have their own insurance, but others don't—in which case you'll likely have to purchase your own. This is important in the event that someone gets injured, property is damaged, or other unforeseen events occurs on your wedding day.
22. Who will be my main point of contact during the wedding planning process?
You'll want to make sure you meet your point person (usually a venue coordinator or catering manager) before signing on the dotted line. Make sure that you get along well with your point of contact and they respond to your requests in a timely fashion, as you'll be communicating often throughout the planning process.
23. Is there space for me to get ready?
Many venues offer a room or two for the couple to prep for the big day—see if your venue offers such a space or spaces. Getting ready on premises can make your wedding day timeline run even more smoothly.
24. Consider guests' convenience.
Other all-important questions to ask wedding venues include: What's the bathroom situation? How's the parking? Is there climate control? Are there a lot of stairs? Is there a coat check? Think about your wedding from a guests' perspective – are there aspects of the venue that would affect your guests' comfort? Even if the space may seem like the perfect wedding venue, these items can be deal-breakers, so be extra careful.