When it comes time to recite your vows, will you have the crowd in tears from your affectionate words? Or will you have them crying from laughing? Are you keeping your vows sincere, humorous, or a mix of both?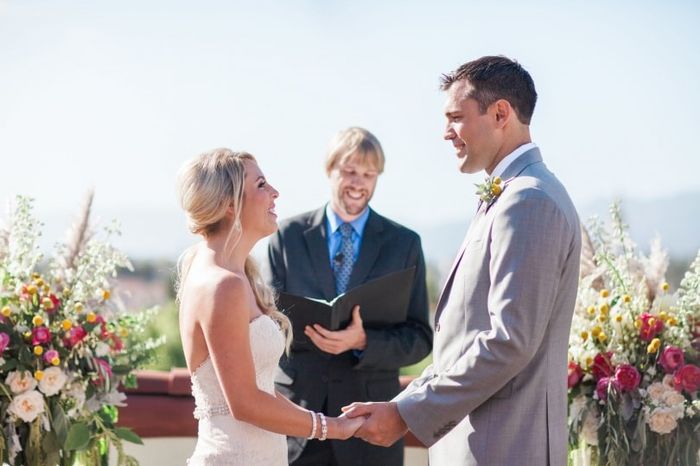 Photo from My Generation Weddings in Santa Barbara, CA

Say "I do" to these discussions: Custom or classic vows?, Wedding Vows!! Who spoke first?, & Vows - to share or not to share?