While watching a movie just now they advised all the parents at a kids recital that there were professional photographers and videographers and asked them to all put their phones away and be in the moment. Of course none of them listened and all you could see was cell phones, tablets and cameras. It made me that much more thankful for our unplugged ceremony. I love seeing the reactions on peoples faces when they saw me come down the isle and when the ceremony was going on. They were all in the moment and we have beautiful pictures without a need for cell phone pics.
So if you are considering doing it I highly recommend it.
I can't imagine how different these would be if we didn't do unplugged.
Just look at MIL's reaction with no cell phone in the way and SIL and BIL in the background are totally in the moment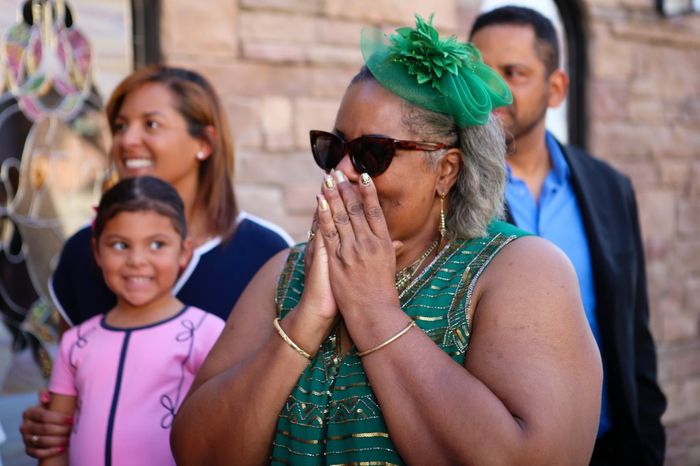 My mom was upset she couldn't have her phone out. I'm glad she couldn't because she was in the moment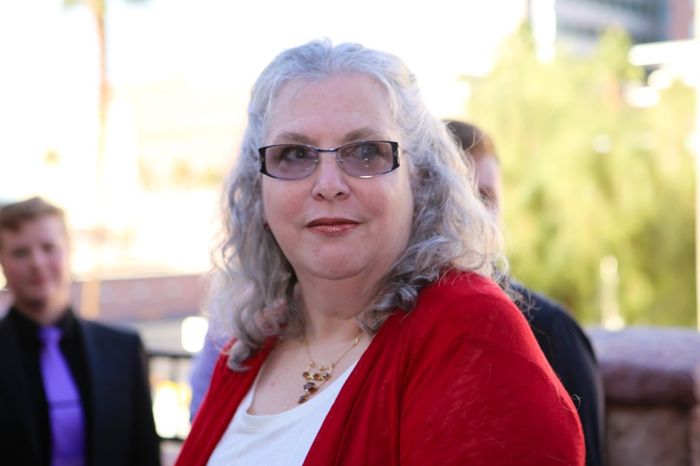 All smiles. No distractions