The dress (not a great photo!)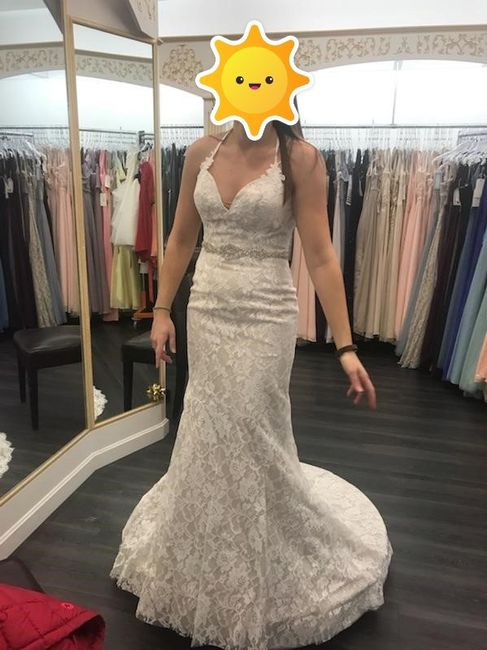 I had a wedding-filled week this week - FH and I went to a beautiful and delicious food tasting at our venue on Wednesday and I picked up my dress last night.
Some of you might remember that I had some dress regret almost immediately after I bought it in August. I was hoping that would go away once I picked it up and put it on again, but I'm still not sure. The sample I tried on when I bought it had the flare much higher up (more of a dropped waist than trumpet, as it looks here) which I LOVED because movability for dancing is super important. My dress is feels very tight around my upper thighs and is just not as comfortable as I remember. I don't feel my consultant prepared me for the dress to fit this way when I bought it.
Anyone who has had a similar issue or is well-versed in the abilities of a seamstress...my question is: should I be able to have the dress taken out a bit so I can have the flare start further up and make it more comfortable?