So the whole weekend came and went SO fast!!! I loved every single minute of it, even when things weren't going according to plan.
We had a daytime (12:15PM) church wedding with 44 in attendance. The reception was in the Parish Hall with a buffet, bartender, and DJ. After the official reception ended around 5, about two thirds of the guests went back to the hotel lounge and bar to turn day drinking into night drinking and the party was still going strong when my Husband (eeekkk!!) and I retired to our room around 11.
The only thing that really went wrong was that about a minute and a half into the first dance the DJs had a technical error and started the song over. We decided to just call it and move on to the next thing since it was already a five minute song and neither of us are confident dancers lol Everything else was amazing. I had great vendors who kept everything going smoothly and I trusted them, so I could relax and really enjoy the day!
Okay! On to the photos!
Rehearsal
Rehearsal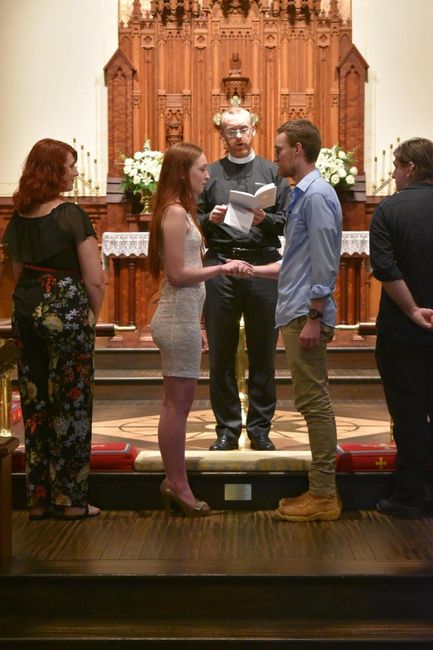 Rehearsal
Rehearsal Dinner Decorations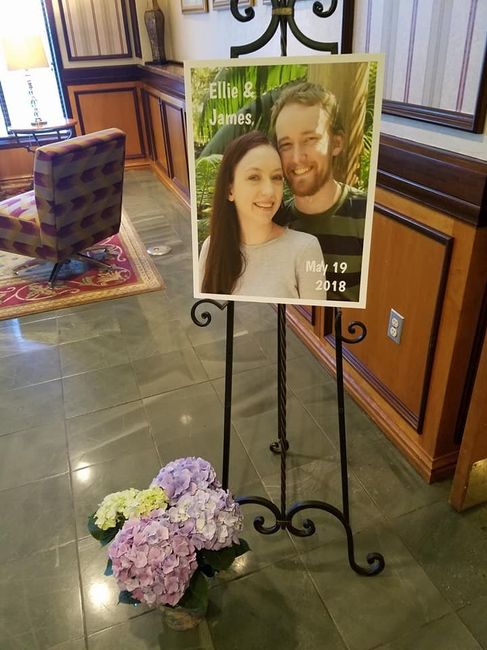 Rehearsal Dinner with Wedding Party
On to the wedding day!!
Selfie with the bridesmaids
Hair touch ups during photos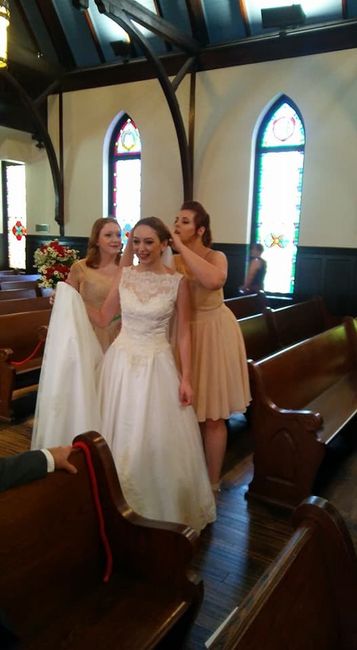 Wedding Pictures with Bridal Party (After our private first look)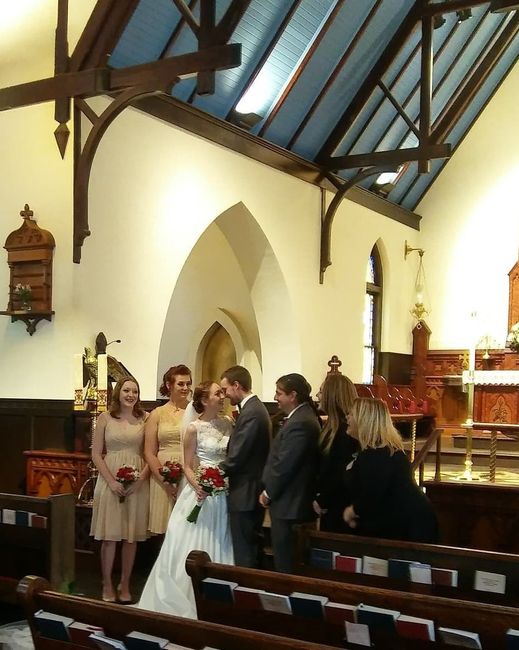 Waiting in the Parlor for my big entrance!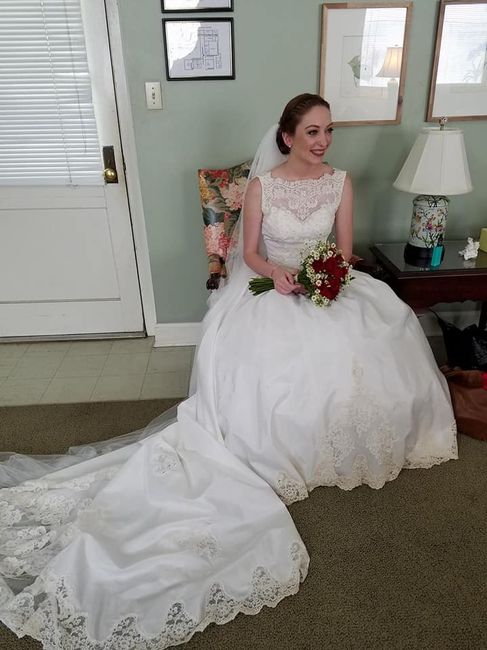 The Ceremony was Mostly Unplugged, so photos for that will have to wait for the Pro BAM, on to the reception!
Newlywed Entrance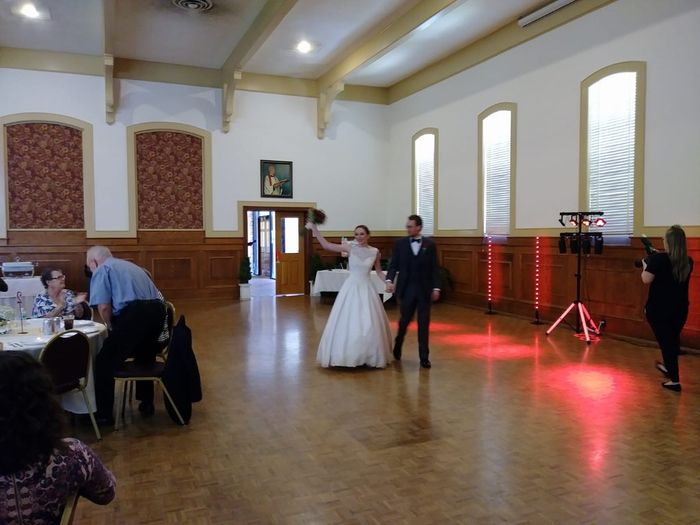 First Dance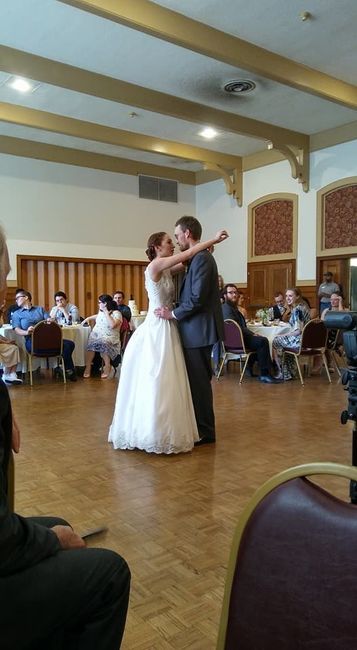 First Dance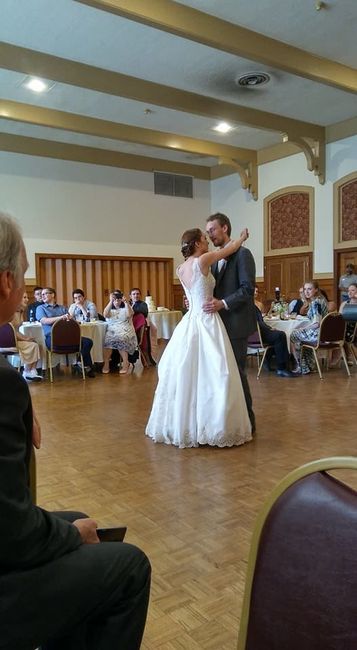 Cake Cutting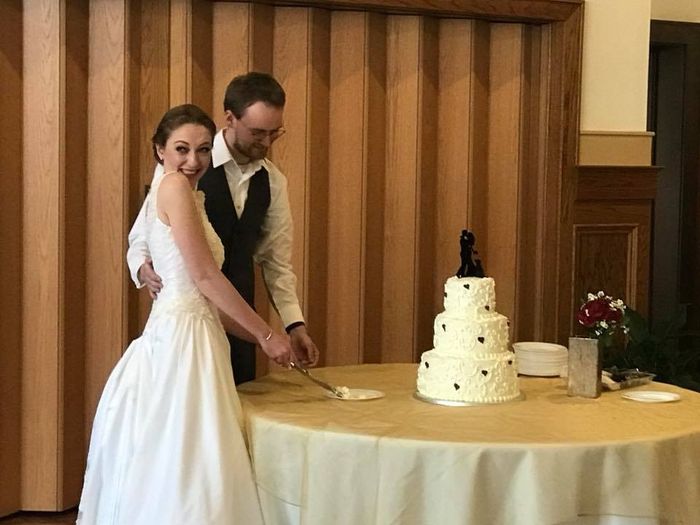 The Cake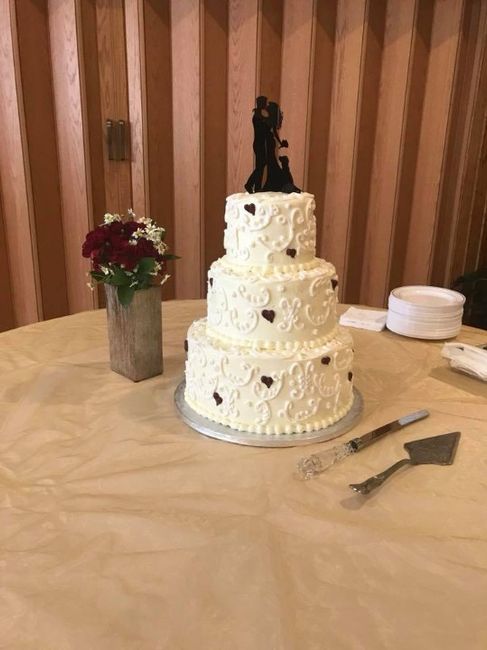 My Dad and I during the Joint Parents' Dance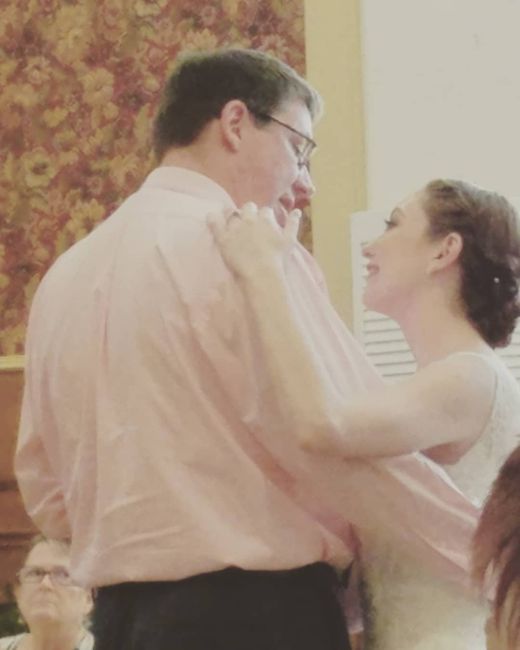 DH with MIL during Joint Parents Dance
Me with my Dad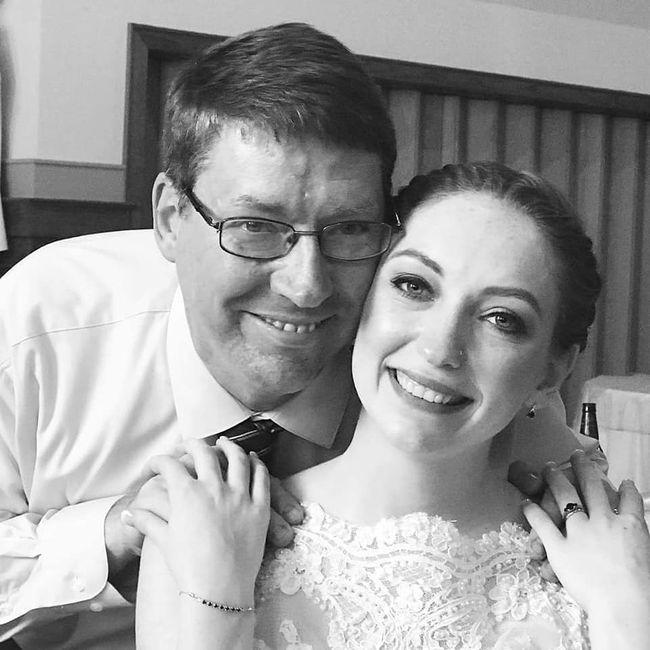 me and my handsome groom
Me with friends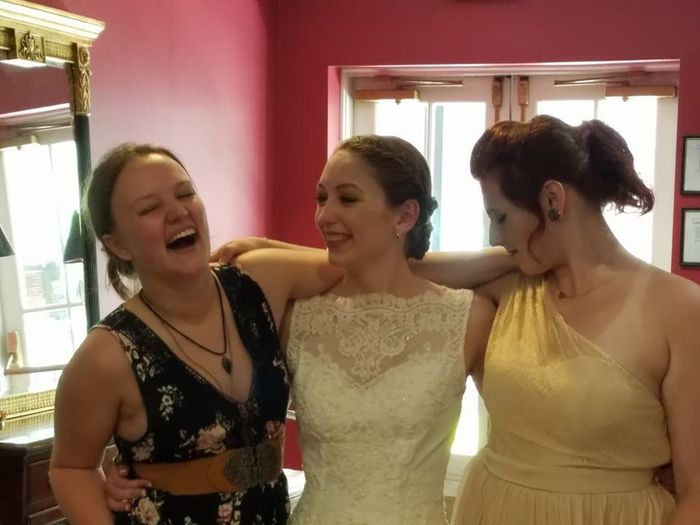 I have a few of people dancing, but I'll wait to see what the photographer got of that to post anything. So, on to the after party! I stayed in the dress all evening but DH decided to get a LOT more comfortable (as did many of our guests who stayed at the hotel).
Waiting at the bar to do a shot in my wedding dress
Showing off the rings!!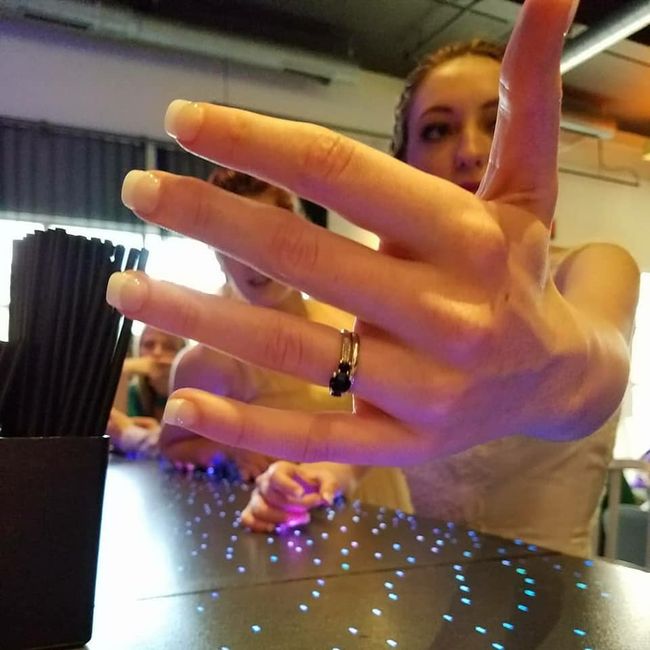 Me with my dressed down groom lol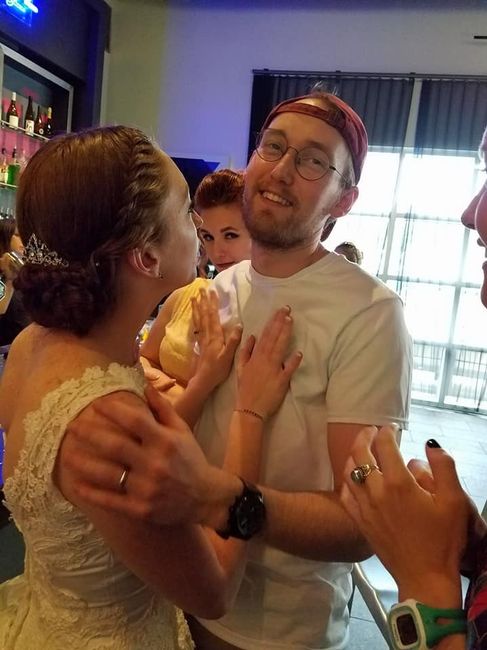 This has gotten really long, so I'm going to leave it at that for now. I may add more later in the comments and will definitely come back to give advice and a more articulate review of vendors and everything with my Pro BAM!!