Bustle the very front for dancing after the heels come off?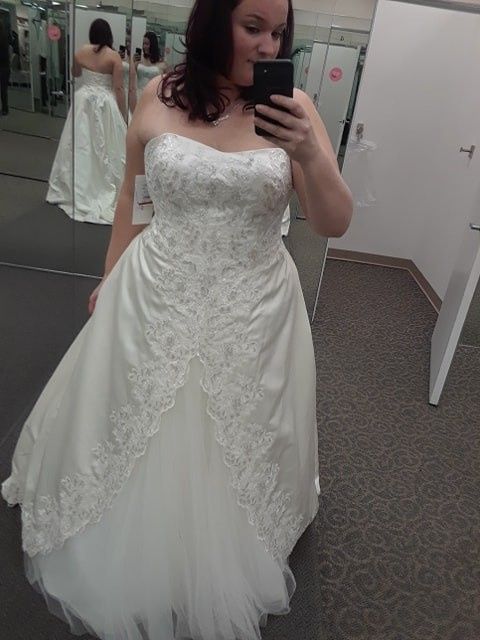 I been looking for a way to be able to wear heels for my ceremony and maybe first dance if my toes can handle it ... and I know for majority of the rest of the night i'm gonna be Barefooting it, Maybe put on some footless sandals for fun to dress them up

Once I take off the heels it is gonna cause me a 3 inch drop in height at the least, and thats alot of dress to be dragging up front while dancing. I been searching for ideas and i came across someone talking about a front bustle... why did i never think of this???
Because of the style dress I'v chosen i think it might work really well so I'm not tripping over the front of my dress. I don't care much for the back and sides , it can drag a little.
has anyone else done this? And do you think this will look okay? and how far up should I go? (floor sweep, ankle, high-low... little crazy and go higher being its just gonna be the front center of the dress the side/back will still be down)