Hi yall, the other day me and FH made some centerpiece mock-ups for our colorful mexican rustic wedding. it will all be atop a sliced wood round on each table, and I am planning on dry-brushing gold onto the bark! The goblets (clear, light blue, and purple is all I have) will hold succulents and/or cacti. I also have these cute little mini-pots of faux cactus and succulents. The pots are made of clay so I can dry brush some gold onto them too, or just keep them bare terracotta.
How can I incorporate gold into the centerpiece?
The candles I bought to see if I liked it with candles, it feels like it will make it too busy. I do have mini gold mercury votive LEDs that I didn't photograph with the jars.
What do you think so far?
Flower arrangement in a smaller mason jar.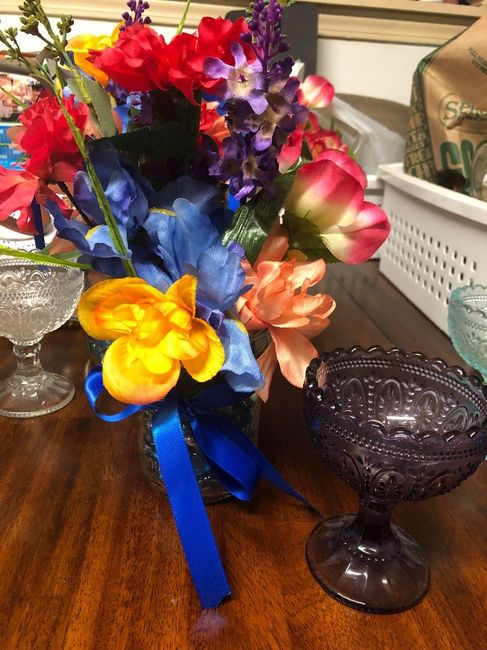 The larger mason jar arrangement, I think it's a quart size?
With some little LED candles, and a clear jar I was thinking to use to place the cactus?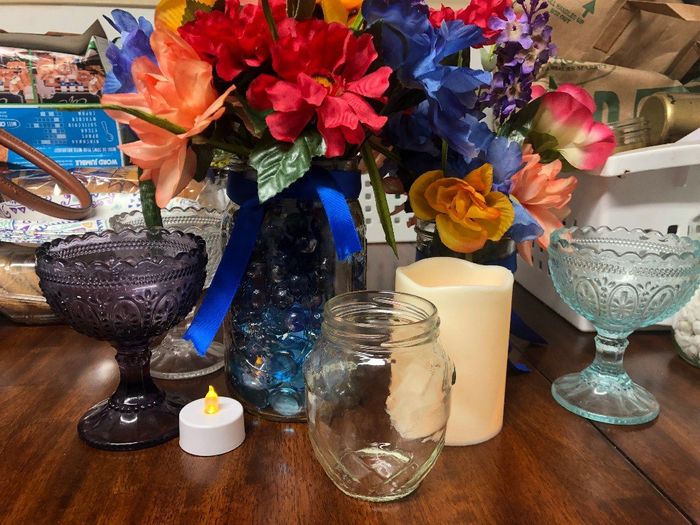 Candles on, lights off
My little mini succulent/cactus from michaels!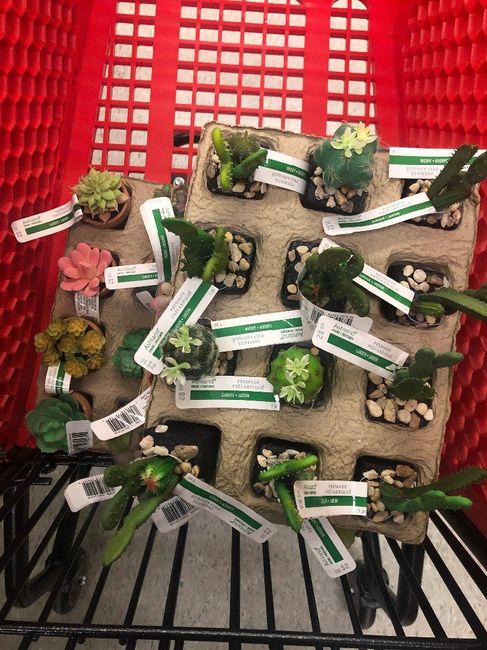 After doing what little we did so far on the centerpieces, I realized I FORGOT that we also have to decorate the guestbook table, card table, cake table, sweetheart table...😱🙄