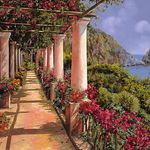 bevbabe
Hi! I'm planning a destination wedding with a romantic seaside garden "theme"
🕐 WEDDING COUNTDOWN...
June 24, 2023

Bridal party gifts
Kendall
, on July 1, 2022 at 12:58 PM
What are you all doing for your bridal party gifts? I've bought a couple things, like getting ready pjs (which I don't really see as a gift tbh,) a ysl lipstick with their monogram on it, a tiny...