I started a discussion
1486 days ago
1 pt
Having a Mid-wedding Planning Crisis
My wedding is August 11, 2018......and I have so much freaking stuff left to do I want to vomit. Not a figure of speech....I looked at my to-do list today and my stomach literally started churning. I've had a lot of things come up in my personal life...

I started a discussion
1490 days ago
1 pt
Who has used Zola for Registry?
So I'm in the process of finalizing our wedding registry. We've been using Amazon, Crate & Barrel, and Zola. However, I really LOVE the aesthetic of Zola and how you can see each picture in a pretty decent size. I just love the overall look of...

I started a discussion
1505 days ago
1 pt
Thoughts on Zola?
Has anyone else used Zola for a traditional wedding registry? We're not going to do the honey fund or anything like that....but I love the idea of having a bunch of different brands compiled onto one site. Thoughts? Any experience? Likes/dislikes as...

I started a discussion
1514 days ago
1 pt
Wedding Timeline Feedback....does this seem okay?
So my photographer has been putting together my timeline based on some of the details I've told her (location, no first look, etc). And here's what she came up with: 10am: Arrive at salon with bridesmaids (we rented out the salon and are getting...

I started a discussion
1519 days ago
1 pt
Color tuxes with blush wedding dress/bridesmaid dresses?
Needing help with color of tuxes for FH and his groomsmen. My dress is ivory and blush, and my bridesmaids will be wearing a dusty rose (most likely from Azazie). Here's a picture of my dress and the bridesmaid swatch (unfortunately I only have a...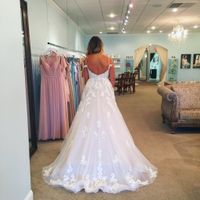 2

I started a discussion
1519 days ago
1 pt
Best Non-tradional Bridesmaid Dresses?
Long story short...I'm getting married in August. Still no bridesmaid dresses, and we're cutting it really close. Just went to David's Bridal with my sister (MOH), and neither of us liked the stereotypical chiffon dresses. I've looked at Lulu's, but...

I earned a badge!
1522 days ago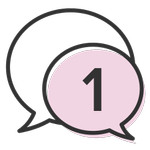 Testing the Water
You're warming up to our community and getting to know the ropes. Today you've taken your first step and tested the water by making your first ever comment.

I participated in Allie_W's discussion
1522 days ago
3 pt
Hair extensions
I found a reputable hair salon and went with fusion extensions. But I
...
View full discussion

I participated in Rachel 's discussion
1524 days ago
3 pt
August brides
August 11 Bride here....feel like I have a million and one things left
...
View full discussion
View more