I participated in Pegs's discussion
1565 days ago
3 pt
I participated in TheNextMrsJohnson's discussion
1565 days ago
3 pt
I participated in Bridecb's discussion
1565 days ago
3 pt
I participated in PrincessLawrence's discussion
1565 days ago
3 pt
I started a discussion
1565 days ago
1 pt
Please help me find a bridesmaid dress?
So I told my girls that they buy any dress as long as it's grey (medium shade), around knee length, and cocktail level dressy (we live at the beach and even formal events tend to be kinda casual). One of my girls is on the bigger side and she...
I earned a badge!
1568 days ago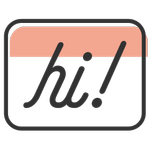 Break the Ice
We were hoping to hear what you had to say! You've broken the ice by sharing your thoughts in your very first discussion. We can't wait to see where the conversation goes.
I started a discussion
1568 days ago
1 pt
How to word a limited bar on the invitation?
We are going to pay a tab of $1000 for the reception, and after that the guests will be responsible for their drinks. It will also be beer and wine only (if they want liquor the hotel has a beach front bar that will serve liquor). I want to...