I participated in Ravina's discussion
171 days ago
3 pt

I participated in Haley's discussion
498 days ago
3 pt
2022 Brides?
Hi! Thanks for starting this group. I'm getting married 8/27/2022. We
...
View full discussion

I earned a badge!
498 days ago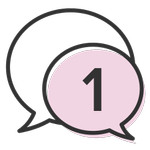 Testing the Water
You're warming up to our community and getting to know the ropes. Today you've taken your first step and tested the water by making your first ever comment.

I participated in Emma's discussion
498 days ago
3 pt

I earned a badge!
498 days ago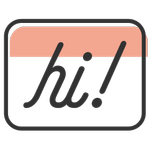 Break the Ice
We were hoping to hear what you had to say! You've broken the ice by sharing your thoughts in your very first discussion. We can't wait to see where the conversation goes.

I started a discussion
498 days ago
1 pt
Wedding Hashtag Feedback
Hi! I'm struggling a bit on choosing a wedding hashtag since I want to ensure guests don't have a difficult time writing it out (especially after a few drinks 😊) Our names are Ravina Jangra and Tony Duong. I was thinking any one of the below listed,...