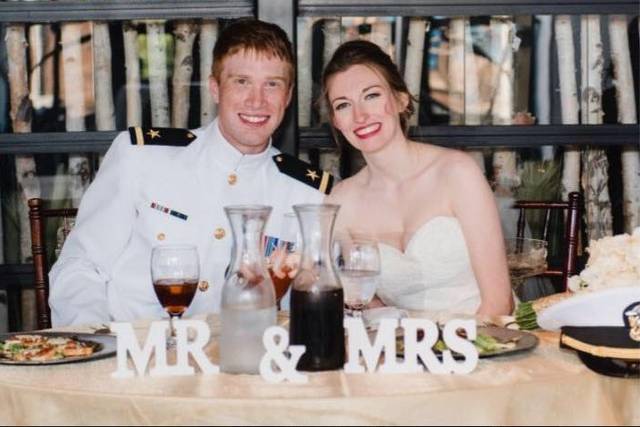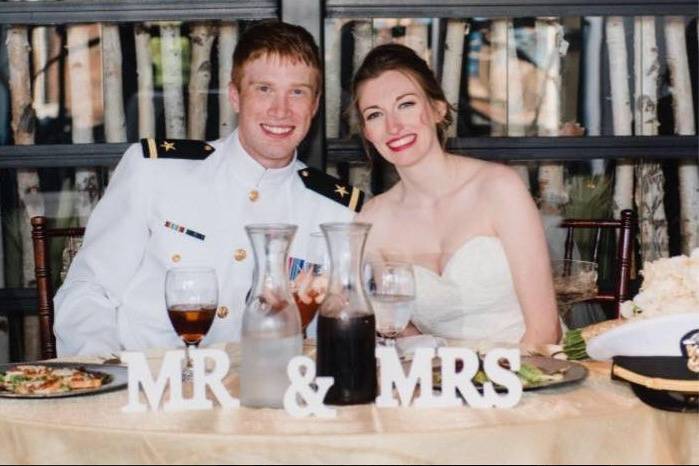 SPOTLIGHT
4.5 out of 5 rating, 182 Reviews
(182)
· Greensboro, NC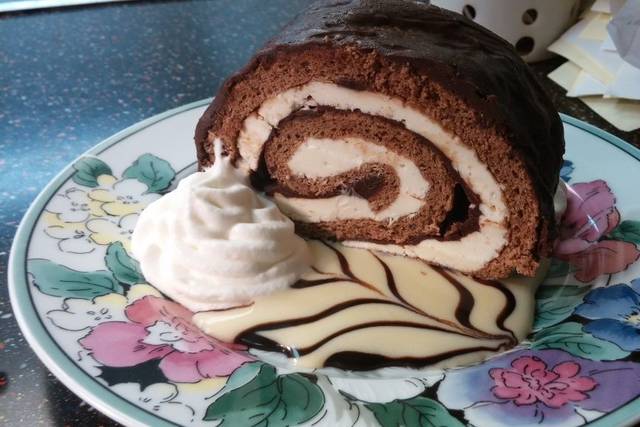 SPOTLIGHT
5.0 out of 5 rating, 35 Reviews
(35)
· Pittsboro, NC
The Parish Center of Cary is a premier wedding caterer servicing the Raleigh region of North Carolina. Dedicated to...Read more making your special day memorable and carefree, The Parish Center of Cary will send their caterers anywhere in the Triangle, including your home, to make your bellies happy. With over...

An Event to Remember is a wedding planning service operating in Durham, North Carolina. This team is comprised of three...Read more industry professionals who each specialize in different areas, but find their unifying vocation in wedding coordination. Coordinators Hayley Singleton, Ashley Meyer, and Hannah...

Carolina Crust Wood-Fired Pizza is a wedding caterer located in Durham, North Carolina. This mobile pizzeria is...Read more committed to providing an exceptional and memorable culinary experience for your special day. With high-quality and locally sourced ingredients, they aim to provide a menu full of tasty...

Rocky Top Catering is a renowned wedding caterer servicing the Raleigh and Triangle area of North Carolina. With over 20...Read more years of experience in the wedding catering industry, Rocky Top Catering knows how to pair creative cuisine with exceptional service in order to give clients a memorable event. No...

1705 East is a historic ballroom in the greater Raleigh, North Carolina area where couples can host a charming wedding...Read more celebration. At this elegant yet modern venue, couples will find a stately southern home with white columns, pristine landscaping, and a shining ballroom with high ceilings....

Parizade is the crowning jewel of Giorgio's Hospitatlity Group. Now in its 25th year, Parizade has become the...Read more ultimate wedding destination for local brides. Due to increased demand for the famous Parizade culinary creations, Parizade also offers full off site catering. Parizade has several...

Cake Couture is geared towards the budget conscience spender. The one that wants the max for the min! Let us make your...Read more event, "Fashionably Delicious"! WHAT WE OFFER

Situated in Raleigh, North Carolina, The North Carolina Catering Company provides delicious dishes for weddings and...Read more other special occasions. This team of committed and experienced caterers loves to compliment their client's celebrations with equally memorable cuisine. It's one of their main goals to...

Lantern Table is a community kitchen and private dining room where we host visiting friends & chefs, offer cooking...Read more classes and get-togethers. The cozy kitchen dining room is available every night for private dining, for any occasion. Lantern Table can accommodate up to 45 guests for seated dinner,...

AV GOURMET is a wedding catering business located in Atlanta, Georgia. This award-winning company is committed to...Read more creating an unforgettable dining experience for you and your guests. Using locally sourced and fresh ingredients, they strive to produce high-quality and flavorful dishes that leave a...

Cary, NC

SpiceCubed Catering is the exclusive caterer for The Parish Center, a stunning venue for wedding receptions, rehearsal dinners, corporate and social gatherings centrally located in Cary, NC. Convenient to Raleigh, Chapel Hill and Durham, The Parish Center will provide seating for 300 or a standing...

Durham, NC

Sage and Swift Gourmet Catering have been providing high-quality catering to the Durham, North Carolina area for over two decades. With chefs classically-trained in France to the highest standards, they offer a wide range of delicious dishes to couples and their guests. Hundreds of weddings have let...

Kernersville, NC

Thyme 2 Cater is a catering business in Kernersville, North Carolina. They are a full-service catering company that works with you to create custom menus for all your wedding events. Owners, Andrew and Jennifer Lutz have several years of experience in hospitality. In addition to catering, they have...

Durham, NC

Baba Ghannouj is a premier wedding caterer in the Raleigh/Durham & sarrounding areas in North Carolina. We specialize in bringing Mediterranean cuisine to your wedding day. Whether you envision a full buffet meal or a variety of party platters, this talented team of chefs and servers is prepared to...

Raleigh, NC

On Board Catering is a wedding catering service located in Raleigh, North Carolina. Offering everything from stunning charcuterie boards to elegant Southern Cuisine or Rustic fare, these expert caterers are also skilled in everything in-between. Their skilled chefs can serve up a delectable range of...

Cary, NC

The Humble Pig is a unique wedding caterer servicing the beautiful Raleigh region of North Carolina. Not only are they a traditional wedding caterer, but they can also show up to your wedding event in their decked-out food truck with sauces and sides ready to go. A cult-favorite in North Carolina,...

Raleigh, NC

Your Special Occasions Catering is a mobile catering company located in Raleigh, North Carolina. This mobile kitchen allows you to make your own menu to fit your personal tastes and budget. Whether you desire on-site indoor or outdoor catering, Your Special Occasions Catering provides affordable,...

Raleigh, NC

Operating out of Raleigh, North Carolina, Adrienne's Catering is a wedding catering company. This team of talented professionals strives to provide clients with exceptional service on their joyous wedding days. The onsite team has several years of culinary experience and can accommodate events of...

Winston Salem, NC

An Event to Remember is an award-winning catering company located in Kernersville, North Carolina that services the greater Raleigh area. The team can cater any event big or small. They provide delivery, setup services and full-staff catering. Any couple can receive a free consultation and explore...