Phoenix Wedding Videography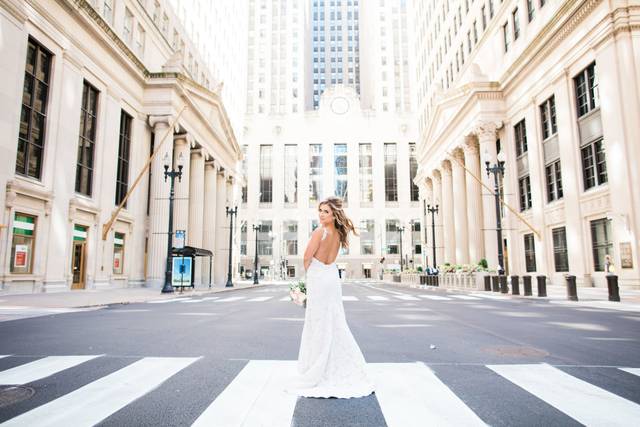 SPOTLIGHT
4.9 out of 5 rating, 122 Reviews
(122)
· Tempe, AZ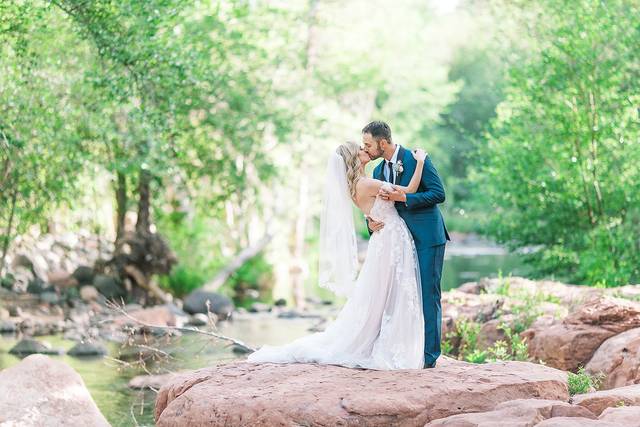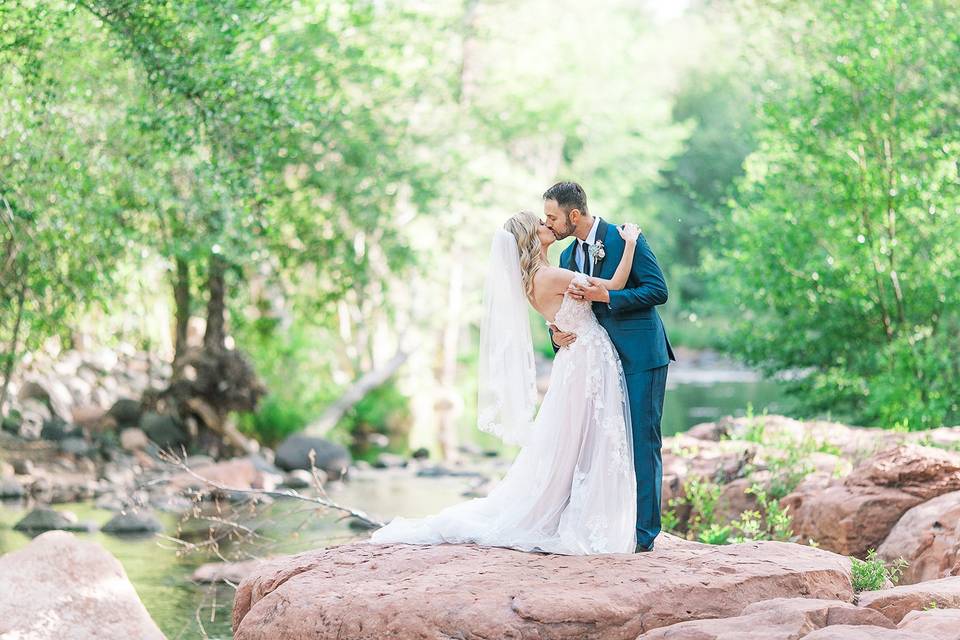 SPOTLIGHT
4.9 out of 5 rating, 139 Reviews
(139)
· Phoenix, AZ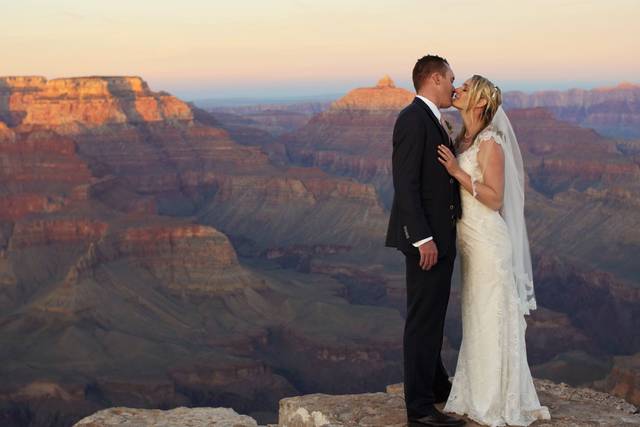 SPOTLIGHT
5.0 out of 5 rating, 46 Reviews
(46)
· Phoenix, AZ
Based in Phoenix, Arizona, Venture and Style is a wedding videography business. We create epic, emotional and story...Read more driven films for couples with adventurous spirits who are courageous enough to step away from the traditional wedding hassles. We are for the hikers, the explorers, and the bold.With...

Phoenix Wedding Photographer for adventurous couples who value living in the moment. Don't settle for cookie-cutter...Read more photographs for your most important day. Your wedding photographs should be full of energy, love, and meaningful stories. so let's do something that makes you feel alive! Let's be...

Photos are not only capable of recalling your joyous occasion, they are the time machine of life. Our team has over 10...Read more years of experience capturing your well planned out and joyous occasion surrounded by your loved ones. We offer many packages to fit every bride and grooms budget. What makes us...

Eyes 2 See Photography & Films is a passionate wedding photography company located in Arizona and Montana, servicing...Read more around the globe. They consider themselves storytellers and want to tell yours through authentic images that capture each moment. As visual historians, they will document every memory...

"Thank You" for visiting us here at Tiramisu Studios! We can't tell you how excited we are that you have taken time out...Read more of your busy day, to find out what we are all about! If you go to our website at www.tiramisustudios.com, you will see the passion that we have for what we do is endless and...

Cineprose Films is a wedding videography company based out of Mesa, Arizona comprising of husband-and-wife Denver and...Read more Beth. The duo produces high-end, editorial-style wedding films with a sophisticated and energetic feel. They capture all of the excitement and emotions of the big day with their...

Legacy Videography is a husband-and-wife wedding videography company based in Phoenix, Arizona. Owners and full-time...Read more videographers Dana and Melana Salsbury possess over twenty-five years of combined experience in capturing wedding memories. This expertise can be seen in a fully-edited,...

The Story is Told is a creative wedding videography company based in Phoenix, Arizona. The owners, Abbey and Morgan, are...Read more a husband-and-wife duo of professional videographers who specialize in various styles of videography such as cinematic, short form, documentary, and storytelling. The company...

This once in a lifetime moment is special and Star wedding video will design not just a wedding video but a memory you...Read more can relive over and over again. I know when planning a wedding it can be stressful and you get overwhelmed with options and the thing we look for first is quality then price. I...

We are a husband and wife team who craft story based wedding films to represent our unique couples in an honest and...Read more authentic way on their wedding day. We creatively use touching audio and visuals throughout the day to retell your unique love story. We've had the honor of crafting weddings films for...

SkyPoint Productions, LLC. is a unique and professional wedding videography company based out of Scottsdale, Arizona....Read more Offering completely customizable services to wedding couples, this company understands how each wedding is different; they will work hard to capture your individual story as it...

A unique approach is what creates the most memorable results! We believe it takes passion and creativity to give couples...Read more the best possible keepsake. A Wedding Video is by far the best way to capture all of the details and emotions of such a significant day. So when choosing a Video Company, make...

Jocund Bliss is a wedding film house based in Mesa, Arizona. John and Brittainy are a husband-and-wife team that serve...Read more Arizona and destination weddings worldwide. Their vision is to craft intimate, epic films that tell honest, human stories. Jocund Bliss' approach to wedding filmmaking is to get to...

Lone Mountain Studios is a wedding videography company located in Scottsdale, Arizona, also serving the Phoenix area....Read more This husband-and-wife team, Gavin and Jenna, works together to create beautiful, cinematic films. They can bring the details of your wedding day to life through video, and tell the...

Ryan Blake Films is a professional wedding videography company based out of Phoenix, Arizona. Striving to make films...Read more that are stunning, cinematic and engaging, Ryan and his team of professionals will work hard to capture the most important memories from your wedding day. His passion for filming will...

Your wedding will be one of the most cherished memories of your lifetime. At Ethington Productions, we pride ourselves...Read more on providing you with a work of art that you can enjoy for the rest of your life. Our goal is to capture the beauty and emotion of your special day, especially the love between you...

Amongst the Waves is a wedding videography company based in Phoenix, Arizona. The team feels that work is not just about...Read more making videos, but instead about beautifully telling your love story. Made up of a number of award-winning filmmakers with a passion for videography, their team is equipped with...

Street Studios Video Production is a modern destination wedding videography company based out of Peoria, Arizona. With a...Read more passion for emotion, telling stories and the art of cinematography, Street Studios will produce a Hollywood-quality wedding video that you can watch and rewatch for the rest of...

THISISNICK is a creative and professional wedding videography company based out of Peoria, Arizona. This company's films...Read more will highlight your individuality as a wedding couple. In addition to that, you'll notice layers of humor, emotion and intimacy that you and your guests experienced on your...

Milan Arielle Productions is a wedding-videography business based in Phoenix, Arizona. Owned by Milan Arielle Boyer, the...Read more company specializes in documentary-style wedding films. As a graduate of Western Michigan University, this videographer uses her expertise to bring love stories to life in a...

We are no longer taking wedding clients. Wedding Wire does not allow us to delete this account.

HARKANfilms is an experienced wedding videography company based in Mesa, Arizona. The husband and wife duo, Bryce and...Read more Kenzie, has years of experience filming weddings. They only thing they love more than making videos are memories. Their passion for their craft coupled with a cinematic videography...

Situated in Phoenix, Arizona, Sam Lee Films strives to provide memorable wedding films for couples in love. Using a...Read more cinematic recording style, this videographer can produce a film that is fit for the big screen. Fr the owner, Sam Lee, it's their biggest objective to provide a film that will be...

Located in Arizona, Boehme Films is a wedding videography company serving both in-state and nationwide. Cinematic...Read more styling paired with the use of multiple cameras and full coverage shooting, creates a story-telling wedding film approach that uniquely captures each couple's vision and love story....