Reviews
5.0 out of 5 rating
Quality of service

5 out of 5 rating

Average response time

5 out of 5 rating

Professionalism

5 out of 5 rating

Value

5 out of 5 rating

Flexibility

5 out of 5 rating
100%
Recommended by couples
30 User photos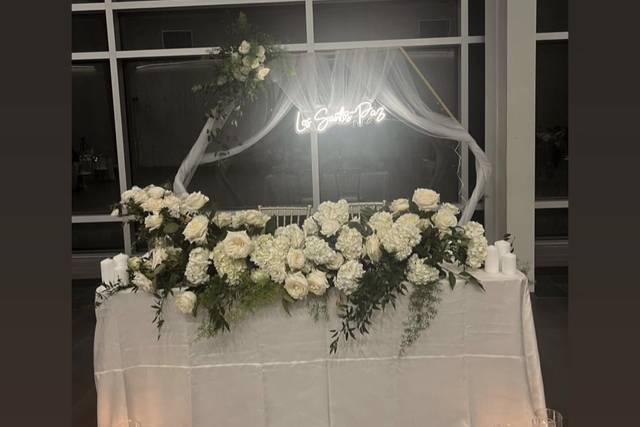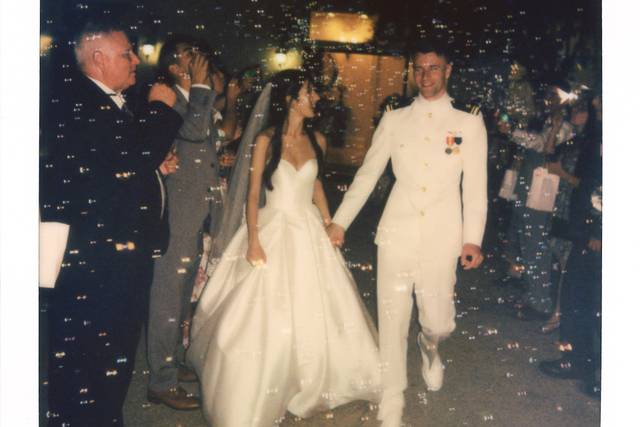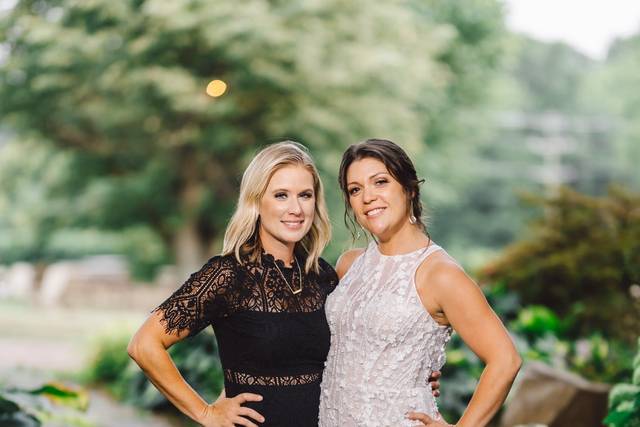 + 26

photos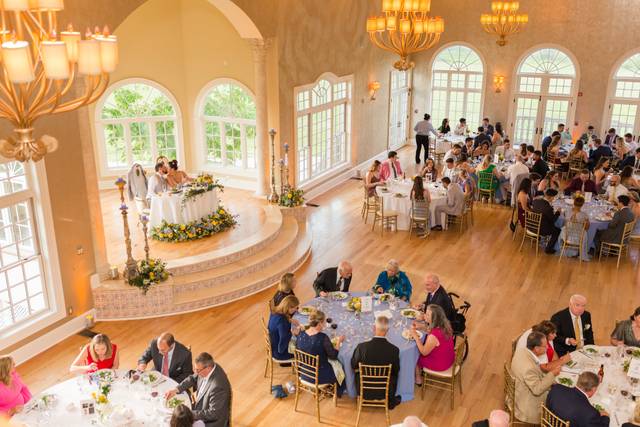 Erin T.

Getting married on 08/31/2024

Highly recommend

WDBT was absolutely incredible for our wedding! Katie was our day of coordinator and she was so responsive and attentive! The excel sheet of all the info was so helpful through the planning process!! She knew all the questions to ask that I would have never thought of. I was nervous handing over everything for someone to set up to my reception vision and she made everything perfect! The communication ahead of time even though she was only hired for day-off was fantastic and I was so thankful for it! I would highly recommend to anyone!

White Dress Black Tie LLC's reply:

We are so happy you had an amazing day and Katie could help make that happen! We wish you both the best moving forward into your marriage!

Julio S.

Married on 09/23/2023

Jina was amazing!!!

We didn't know where to start and Jina guided us along the way. As our day-of coordinator she kept us on track and asked us the questions we wouldn't have thought about on our own. While onsite she was all over the wedding making sure everything was on point. Not once did we have to worry about her or what she was doing. She even pulled the car up for us for our grand exit because it was a Tesla and she knew how to operate it! Just goes to show how helpful she was even on the fly. I highly recommend the company for their game plan, and I also highly recommend Jina. Our family and party loved her and thought she was so sweet and on top of everything! She blended right in with all of us. So happy for how everything turned out.

Jesslyn M.

Married on 08/27/2023

Professional & Efficient Partnership

I worked with Lucy on a wedding in August of 2023. She sent me so much helpful information before the wedding and her communication was friendly and efficient. On the day of, she helped me out in many ways and the wedding came together perfectly. I highly recommend hiring Lucy and her team to help with your wedding!

Are you interested?

Send a message

Erika H.

Married on 08/27/2023

Perfect Wedding!!!

Lucy was our wedding coordinator and we couldn't have asked for a better experience. Planning was made so much easier and so much more organized- we didn't have to worry about being stressed or lost on anything. WDBT was extremely accommodating to even last minute changes and made sure everything ran smoothly the day off. Our coordinator checked in with us throughout the wedding day and made sure to handle any hiccups so we didn't have to worry. I am so grateful we went with WDBT!

Laila D.

Married on 08/26/2023

Amazing experience!!

We worked with WDBT and specifically Katie L for our August wedding and they were a DREAM to work with! Katie was so helpful and kept us organized, she was a true pro and our whole day ran so smooth! Would 100% recommend to anyone looking for planning/day of coordinator help.

Nicole

Married on 08/05/2023

Overwhelming amazing!

WDBT! Was on point from start to finish! From communication to center pieces, and down to the wire florals( 3ish weeks before)!! They were great! But…. Katie K….. I can't even begin to put into words how amazing she was! Her knowledge and willingness to help with any questions or concerns (a lot of them) without hesitation, really really gave me a piece of mind when I needed it most! I didn't realize till the wedding day how crazy and fast things are happening…. Many many many things and people! Katie kept everything going exactly how it was intended! I can not give enough thanks and praise to her!! She never stopped running and making sure thing were perfect and people were happy! Katie.. your professionalism , patience… and smile made our day what it was! Amazing! Thank you!

White Dress Black Tie LLC's reply:

We are so happy you had an amazing day and that Katie could help make it happen for you! We wish you the best moving forward in your marriage together!

Andrew B.

Married on 08/05/2023

Katie K is the best

Wedding DJ perspective coming atcha. After years in the industry I've worked with dozens and dozens of wedding planners and it's always interesting to see how each of them do things differently. By now, I'm well aware of my personal preferences when it comes to how these vendors lead and communicate. Katie K absolutely ticks all my boxes and more. She's professional, organized, friendly, warm, go with the flow, and most of all genuine and personable. Her communication prior to the big day was perfect- concise, informative, but not at all overbearing (as some planners can be). On the big day she continued leading well being the perfect middle man between us (all the vendors) and couple we served together. We had a seamless event that was fun, memorable, and remarkably low stress. Highly recommend her and definitely hope to continue working with her in the future.

Jacqueline

Married on 07/08/2023

Amazing! Karen and Kristen were incredible to work with!

I don't even have the words to begin to describe what an amazing job Karen and Kristen from WDBT did on my wedding day! Even the days leading up to my wedding, they reached out to my vendors, answered all my questions, came up with my timeline, took part in my rehearsal and walk through, and made me feel so relaxed knowing they were on top of everything! The day of my wedding they dealt with last minute changes so smoothly! When I went into my venue for the first time, it was perfect! Everything was exactly how I envisioned! Karen and Kristen took the time to listen to my ideas and made suggestions for the floor plan that turned out beautifully. They were both so friendly, kind, and reassuring that everything would be great- which it was! I can't thank Karen and Kristen enough and highly recommend the both of them!

White Dress Black Tie LLC's reply:

So glad you had an amazing day and we could help be a part of it! We are so excited for you both and wish you the best as you start your lives together!

Anne F.

Married on 07/02/2023

Professional and Good Communication

We opted with the Day-Of packet and it was the perfect fit for us. We really appreciated WDBT's hard work, professionalism, and solid communication. Veronica and her team coordinated with our chosen vendors and ensured that everything worked like clockwork, make a point of checking in with us throughout the day, and made sure my family (a group of insistent helpers) never lifted a finger unless absolutely necessary. We appreciated everything they did and highly suggest this company for couples.

White Dress Black Tie LLC's reply:

Hi Anne! So glad you and your family had a great day, it was a pleasure being a part of everything. I hope you both have an amazing start to your lives together!

Debi M.

Married on 06/20/2023

Amazing Company - Very Professional

White Dress Black Tie was so professional and fantastic for our special day. They had attention to all the little details so John and I could enjoy our special day. I would highly recomment this company. I worked with Lucy Donnelly and she was amazing. So calm and able to multi task. The detailed time lines and walk throughs were so helpful in making sure we had every detail planned out. Thank you WDBT for making our wedding the day so special and memorable. Best day ever!!!!!! - Debi Merrill Rossi

White Dress Black Tie LLC's reply:

We are so happy you had an amazing day! Lucy and I loved being a part of your day and we couldn't be more excited for you both moving into your marriage together!

Josh C.

Married on 06/03/2023

Experienced, friendly, and very on point!

I had the pleasure of working with Jennette this summer and the entire event went flawlessly from beginning to end. Any time we had questions or wished to get assistance changing something, she was right there with the solution and support to make everything go smoothly. Do yourself a favor and hire Jennette; she and her team are the best!

White Dress Black Tie LLC's reply:

We couldn't be happier that Jennette was able to make your day happen exactly as you imagined it! Thanks so much and best of luck in your marriage!

Melissa B.

Married on 06/03/2023

The coordinator we never knew we needed!!

Jennette and Laura were amazing! Jennette was the POC for our day-of coordination and I will say we had some hesitations in the beginning just because we didn't fully understand why we needed a day-of coordinator. But Jennette was incredible! Everything was set up perfectly and placed in their correct spots. Jennette was great at making sure everyone was where they needed to be and NEVER stopped during reception. We had instax cameras and I really wanted people to take pictures and Jennette was going around passing the cameras around or taking pictures of people. We even saw her near the end of the night running around with a log in each hand tending to the fire pit, all the while with a big smile on her face. Too bad we only plan on getting married once, but if we had any other events where we needed coordination, we know where to go!

White Dress Black Tie LLC's reply:

We are so glad Jennette and Laura could help make your dream day come true! We hope you both have an amazing start to your marriage!

Jon L.

Married on 05/28/2023

Amazing experience with WDBT

We hired WDBT as a month-of coordinator for our wedding - Veronica and Hannah did an absolutely amazing job making sure that our day went off without a single snag. They were responsive and professional throughout the whole process and made sure everything was absolutely perfect. They made sure to ask every question and capture every detail, including ones we hadn't even thought of. We absolutely would recommend them to anyone even considering them.

White Dress Black Tie LLC's reply:

Thanks so much, it was such a beautiful event! Hannah and I loved working with you both and we wish you the best of luck as you start your lives together!

Katie S.

Married on 05/28/2023

Absolutely amazing

Lucy and Gina were my coordinators for my wedding day and they could not have done a better job. They were responsive, organized, helpful and even fun to have at my wedding day. They made every little detail run smoothly and they couldn't have been a better job. Every vendor even went out of their way to tell me what a great job they did. 11/10 recommended booking them!!

White Dress Black Tie LLC's reply:

Thanks Katie! We are so glad you had a great day and that Lucy and Jina could make it easy and fun! Best of luck to you both on your new marriage!

Beautiful F.

Married on 05/22/2023

What a great team to work with! Highly recommended

They are so pleasant and professional. I highly recommend them for any couple looking for a great planner!

Valery M.

Married on 05/21/2023

Please hire them!!

Hiring WDBT was the best decision we made for our wedding. We hired them for "Day of Coordination" and everything went so smoothly. Their google form was very in depth and had aspects that I had not thought about. They were able to do a lot of the communication with our vendors closer to our wedding day which helped take a lot of stress off of me as I was working full time. If I were to go back, I would've hired them sooner in the wedding process to ease my stress even further.

On the wedding day, Katie and Astoria were good about checking in with myself and my husband to make sure everything was going smoothly. All of my family noted how hard they were working to make everything go perfect. Not only, were they super professional, but they are also very very nice.

Overall, I would recommend them to anyone getting married. Katie was exceptional!

Allison D.

Married on 05/20/2023

Amazing experience!!!!

My husband and I were so lucky to have Katie K. as our wedding coordinator!!! Our venue required us to have a coordinator but we are so glad that we did, because from the beginning Katie made the whole experience WAY less stressful. We started working with her about 6-7 months out and she helped us organize everything from decorations to the order of the processional to the logistics of the day and so much more. She also kept us on track to make sure we were hitting deadlines and in the last few months she took over managing our vendors, which was a huge weight lifted off our chests.

One of the most challenging parts of planning a wedding is the thousands of details and logistics and it is so helpful to have someone like Katie who GETS it and will help you iron out everything. She is incredibly responsive and answered every single one of our many many many questions.

Not only was she incredibly helpful leading up to the wedding - but she was AMAZING on the day. If anything went wrong we had no idea because Katie handled everything!!! She even put up all of our decorations and packed them up at the end of the night. She made sure we always had food and drinks. Not only that, but she truly shared in the excitement of our day which makes it so fun. We were so happy with Katie - so hire White Dress Black Tie for your wedding!!! You will not be disappointed.

White Dress Black Tie LLC's reply:

We are so glad you had an amazing time at your wedding, it was beautiful! We wish you both the best of luck moving forward in your marriage!



Morgan Y.

Married on 05/06/2023

Smoothest wedding day

Veronica and her team were a dream to work with! Together, we put together a great timeline and they handled everything on the day of spectacularly. All of our guests were impressed with how smooth and enjoyable our wedding was! Thank you Veronica!

Jessica F.

Married on 04/29/2023

Couldn⠹t have done it without them

Veronica and her team are the greatest human beings and the absolute best at their jobs. I only had the "partial planning" package but let me tell you I felt like I had basically everything still handled by them. They handled all my vendor communication when we had to find a new venue just 6 weeks before the wedding date. She coordinated all the changes and transitions and arranged everything for me on the day of. I couldn't have asked for more!! I'm forever grateful for their time and help.

White Dress Black Tie LLC's reply:

Thank you so much Jessica! I am so glad you had an amazing day and happy that we were able to be a part of it!

Jamie W.

Married on 04/22/2023

Simply the best! Book them now!

Booking White Dress Black Tie as our wedding coordinator (and also later for all my flowers) was one of the best decisions I made during my wedding planning process. Wedding costs quickly add up, so we decided to do a day of wedding coordinator rather than a wedding planner. Despite this, Veronica was there to answer any/all of the questions I had during my planning (from a year out to months later). She gave the best insight and advice that made the planning process much easier, right from the start. Closer to the wedding we were put in contact with Karen Merchant, who ended up being our coordinator on the day of our wedding. Karen is simply phenomenal! She is very knowledgeable and her experience made her an expert when it came to assisting us with all of the details leading up to our big day. When it came to the details that I wasn't sure how to execute, she was super helpful and took the reins. Despite intermittent showers on my wedding day, Karen worked so hard to make sure everything went smoothly and I couldn't have asked for a better day. Their pricing is so reasonable, and they truly go above and beyond. Added bonus, they started providing floral services and Veronica made sure my flowers looked gorgeous (despite me not knowing what exactly I wanted in terms of flowers). Book them now! You will not be disappointed.

White Dress Black Tie LLC's reply:

Thank you so much Jamie! Your review truly means so much to us! We can't wait to see the wedding photos and wish you and Quinn the happiest of marriages! Congrats again!

Caylor F.

Married on 04/08/2023

WDBT makes dreams come true!

White Dress Black Tie makes dreams come true!!! Veronica and Darcey are amazing to work with. Leading up the wedding, they answer any and every question I had (and trust me I had a lot)! A lot of partial planners will put limits on the amount of emails you can send them, but WDBT sets themselves apart by being so responsive and not having any limitations on communication at all. The excel sheet they share with you is SO helpful and will help you budget, get addresses, check off your to do lists. The day of timeline they create is SO helpful and detailed, all my vendors and our wedding party were so appreciative. The day of the wedding, I truly had no concerns and was able to be so relaxed and really have fun and that's because Veronica and Darcey were the amazing ringleaders of the wedding circus. They also go the extra mile, Veronica helped me figure out how to bustle my dress and when we thought we lost keys at the end of the night (turns out they were in a groomsmen shoes lol), she was quick to get on a call. Our bridal party and and parents loved them and really appreciated all their hard work. Truly a dream team!! Hire WDBT, and they'll make all your dreams come true

Ioana C.

Married on 01/15/2023

Cannot recommend them more!

I absolutely recommend WDBT - they were one of the best parts of our wedding day! I started first working with Veronica, and then because she wasn't available for our wedding day, Lucy helped us starting one month out from the wedding, and both were stellar.

First, Veronica was so kind in scheduling a call with me to discuss her services, pricing, and any questions I had. I had the day of coordinator option, and I also added the option for them to help me find a venue (by the way, I love that they have add-on options, it really makes it such a useful service). I have to say, I was a bit skeptical of the venue search help at first, but Veronica was indispensable. I found it to be a very frustrating and opaque process, and she just made it a million times easier for us. She also had extremely useful advice and questions for each venue - things I never would have thought to ask on my own. She was also such a great sounding board for making the final decision.

Then throughout the planning, both Veronica and Lucy were extremely professional and responsive. I knew if I reached out (on a non-weekend since that's when they're working), I would get an answer back right away. Then the month before the wedding, Lucy was on top of absolutely everything, which made things so much easier for us.

The best part though was on the actual day itself - Lucy kept everyone on track, she was coordinating with all the vendors, and making sure everything went smoothly. She and her assistant helped set up all the decorations (which all looked beautiful). And then at the end of the night, my husband and I got into the limo and rode away, and she stayed and got everything cleaned up and out of the venue. Honestly, without her I don't know what we would have done - the clean up was the one part of the process that I just forgot to think about, but with Lucy, literally everything was handled.

I cannot recommend WDBT more.

White Dress Black Tie LLC's reply:

Wow! We can't thank you enough for taking the time to leave this review! It was a pleasure working with both you and Karl and we wish you the absolute best forever and always as you start your marriage together! Lucy and I loved being able to assist such a sweet couple before with planning your wedding and on the wedding day itself! Congrats to you both!

Chelsea

Married on 11/19/2022

WDBT team is amazing - YES to Katie K!

We had an incredible experience working with WDBT. They were always responsive and helpful throughout the entire process. We chose a day-of coordination option, and yet any time I had a question or something I was not sure about, Katie was quick to respond with resources to help. They provided us with many documents, resources, and helpful tips that helped with planning.

I cannot speak highly enough of Katie, her professionalism, and great spirit on the day of our wedding. If there were any issues on the day of - we had no idea. She was kind, efficient, and helpful all day long to the very end.

Highly recommend WDBT. Very reasonably priced, especially for the amazing team and all the resources you get!

Yen P.

Married on 11/11/2022

Say Yes To Katie!

Katie L. was an absolute pleasure to work with and I could not recommend her more.

Our venue required a wedding coordinator and Katie was everything you could want in a planner. She is organized, easy to communicate with, thoughtful, and had great attention-to-detail. She is also such a wonderful and supportive individual who guided me throughout the entire process with her calm and friendly demeanor. In the weeks and days leading up to the wedding, it became clear that I needed someone to help me get everything in order. My goal was to find someone who was responsive, receptive and goal-oriented. From our first meeting, it was clear that she would be that person to exceed your expectations. She was just very organized, predictive, and really keen to all of the tricky things that may pop up with planning a wedding for over 200 guests. She worked well with our vendors and took the time to reach out to and follow up with each and every vendor.

Overall, our wedding day was simply better than I could have ever imagined. Despite it raining due to a hurricane, Katie went above and beyond to give us and our guests such an awesome experience. From our end, things went smoothly and she kept it completely fun and relaxed. We cannot thank her enough for all of the behind-the-scenes preparations that she did to make sure it was a success.

You will not regret going with Katie at WDBT for your wedding. Thank you for what was truly an incredible day, and yes, we would recommend her to everyone we know getting married in the future!

White Dress Black Tie LLC's reply:

Thank you so much! These kind words mean so so much to our growing business! We wish you both the best in your marriage and it was a pleasure being a part of your big day!

Katie S.

Married on 11/05/2022

Flawless Night

Karen was incredible to work with. My now husband was very skeptical about hiring a planner but our venue required a day of planner. While going through our venues recommendations I came to White Dress Black Tie and was connected with Karen. Karen's attention to detail was impressive and just what I needed to feel assured the day would go smooth. She had spreadsheets, layouts and schedules weeks beforehand for our review to ensure everyone was on the same page and our vision was executed just how we wanted. She attended the rehearsal and ensured all our questions were answered. The day of Karen kept me on time, ensured all vendors were on track, and helped finish the decor set up. She even sent photos to ensure it was exactly what I had envisioned so there were no surprises. Most importantly Karen was calm and collected the entire night, even with minor last min changes, which kept me calm and ensured I had a flawless night. I cannot recommend Karen and White Dress Black Tie enough!!
Are you interested?
Send a message