Reviews
5.0 out of 5 rating
Quality of service

4.9 out of 5 rating

Average response time

5 out of 5 rating

Professionalism

5 out of 5 rating

Value

5 out of 5 rating

Flexibility

5 out of 5 rating
99%
Recommended by couples
32 User photos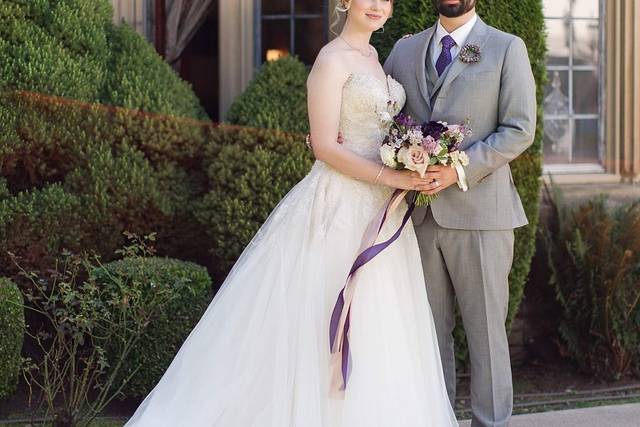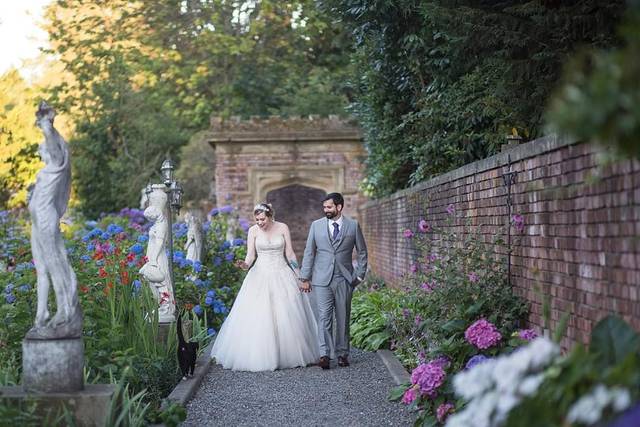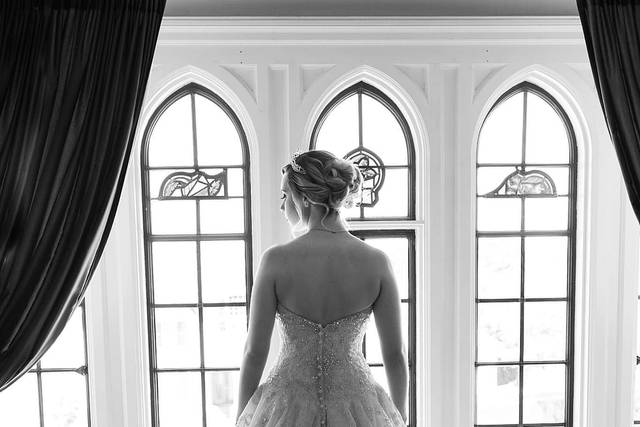 + 28

photos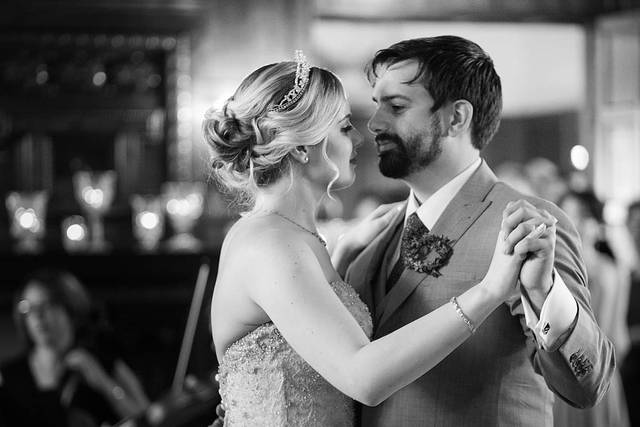 Sarah L.

Married on 08/07/2021

10/10 Absolutely Love Jen!!

Absolutely loved working with Jen! She was so helpful with everything. She was there for me every step of the process, and there is no way I could've done it without her! Our wedding was a huge success and everything I have ever dreamt of and a majority of that was because of her. I cannot tell you the amount of stress that was taken off of mine and my family members shoulders because of Jen. 10/10 I cannot recommend her enough!!

Weddings by Elements NW Events, L.L.C.'s reply:

Thank you, Sarah. Loved working with you and Eddie! You two are adorable together! And the venue, perfect personal touch. You have such a sweet family; your wedding was a joy to work. Warmest wishes for a happy and blessed life together! Cheers!

Toney

Married on 05/08/2021

Can't recommend this Vendor enough

It was truly a blessing to have worked with Jen. Our special day would not be possible without her. We would highly recommend Weddings by Elements NW to anyone. Jen was very professional, easy to work with, communicative, and had a ton of experience. One meeting with her was all it took for us to decide to go with Jen and we were are so happy we did. She goes above and beyond, especially during these challenging times and our wedding turned out beautifully.

Weddings by Elements NW Events, L.L.C.'s reply:

Thank you so much! My pleasure, you are such a sweet couple who truely deserved to your special day! Congratulations!

Natalie N.

Married on 04/22/2021

Wonderful Wedding Coordinator

Choosing Jen as our wedding coordinator was one of the best decisions we could have made for our event! Luckily, Jen was included as one of the preferred vendors through our venue, Thornewood Castle. After meeting her at her office, we were sold right away by her expertise, attention to detail, affordable pricing, and her bright and cheerful personality! We also ended up going with several of Jen's recommendations for our other vendors, which resulted in a phenomenal wedding team. In light of COVID-19 and the restrictions that followed, we truly relied on Jen's industry knowledge as we faced the challenges of making changes to our original event. She expertly guided us through rescheduling our wedding and coordinated everything with our other vendors as well. Her direction allowed us to hang on to our original vision, even though, at times, we weren't sure how everything would turn out. We appreciated her accessibility and dedication, as she was always available to answer questions we had. We finally had our wedding day this month, and thanks to Jen, it was everything we had hoped it would be! My husband and I were able to be present, relax, and enjoy our event, as Jen handled everything that day. We honestly do not know what we would have done without Jen as our wedding coordinator, and from the bottom of our hearts are truly grateful she was part of our wedding. Jen is a fantastic wedding coordinator, and I highly recommend her!

Weddings by Elements NW Events, L.L.C.'s reply:

Thank you so much for the wonderful review. This past year, well, it has been a year! Your kind words and knowing your celebration was everly thing you could hope for makes my heart spin with delight! Thank you. Blessing for a long, happy, joyful life together filled with many blessings! Cheers.

Are you interested?

Send a message

Kate W.

Married on 08/08/2020

Professional, accommodating, incredibly kind.

Fantastic person running a fantastic wedding planning service.

Angelia

Married on 02/20/2020

Jennifer is the best!

There are not enough words to describe how AMAZING Jennifer is! We love her so much! I originally wasn't going to get a planner. I didn't think I needed one. But thanks to my mom she convinced me to get one. So I shopped around for quite some time for the perfect person. I talked with multiple planners and looked at reviews and just didn't click with others I found. I knew that if I was gonna have someone help me plan my big day and run it then I needed someone who would be the right fit. I'm so thankful to have found Jen! We had a large guest count so we knew it wouldn't be easy. We hired Jennifer for day of coordination and for design. But she helped us out EVERY SINGLE STEP OF THE WAY! She went above on beyond for EVERYTHING! She did a wonderful job on all the decor and she even did our floral arrangements! She brought all my ideas to life and helped me have my DREAM wedding! Our family and bridal party are quite the crazy bunch but she made sure everything was under control and helped me not to go into full bridezilla mode. We got AMAZING service all the way through. But what blows my mind is her affordable prices! Let's be real, weddings aren't cheap and I know as a bride that sometimes we just want to save money in any area we can. That's why I didn't think I needed a planner but I'm SO glad I got one. I would have gone crazy without her! She could easily charge way more but she makes her services affordable to her clients which is just one of the many wonderful things about Jennifer. She truly connects with her clients and makes it a personal experience. Her team on the day of our wedding was also amazing! Jennifer and everyone with your crew - THANK YOU times a million for helping me have the most magical dream wedding!!!

Suzannah G.

Married on 01/18/2020

Amazingly helpful

Jen was the backbone of our wedding. She held everything together and made sure things were in order while me and my family could relax and enjoy ourselves. She was so helpful and I am so happy we hired her.

Weddings by Elements NW Events, L.L.C.'s reply:

Thank you so much, Suzannah! Pleasure working with you and Richard! Best wishes for your new family! Cheers!

Tina R.

Married on 07/21/2019

Excellent! Wedding Perfection.

From beginning to end it was great to work with Jennifer. We engaged with Jennifer one year prior to the wedding date. She kept my daughter and her fiance on track and focused on making the big decisions at the right time and she took care of the little details. She was budget conscious and helped them find great vendors that made for a perfect wedding day and exceeded our expectations. As the MOB I got to enjoy the process with my daughter instead of being the one to remind her of the deadlines. And on their wedding day I was a hostess and guest, and not a worker. I didn't have to lift a finger! Jennifer and her assistant along with the vendor teams took care of everything. Jennifer's wedding planning expertise is worth every cent.

+ 3

photos

Marshall S.

Married on 07/20/2019

Best. Event Planner. Ever.

Jennifer helped us from start to finish. We initially hired her because we were having a wedding out of state from where we lived and knew it would be too difficult to plan on our own. She had a high rating on google and we chose one of her most comprehensive packages.

If it wasn't for Jennifer, the event would not have been as nearly as good as it could have been. She served as our agent and contacted all vendors and even travelled all over the Puget Sound for us. She literally saved us from dying of anxiety in trying to plan the event. She was there on the wedding day making sure everything went according to plan, and because of her it did.

She is worth every penny. Many vendors in the Puget Sound area know her by name and she knows all the good ones to help make your event perfect.

Erin

Married on 07/13/2019

Invaluable day-of coordinator!

Jen and her team were wonderful! She was invaluable on the day of the wedding and was also a huge help with planning leading up to the big day. Jen really went above and beyond on the day of the wedding, our ceremony and reception were beautifully decorated and Jen kept us on track all evening. We couldn't have done it without her!

Tiffanie F.

Married on 06/22/2019

Best Bang for Your Buck

Jennifer and her team at Weddings by Elements NW Events are superb. Jennifer is clearly an expert when it comes to wedding planning. She immediately understood our vision at our first consultation meeting, and figured out the logistics so that we were able to bring our dream wedding to life. Jennifer is very organized and routinely checked in with us to remind us of tasks to complete and made sure we were doing well. She thought of every single detail (e.g., train schedules, wind speed for our outdoor unity candles) and was able to guide us through our rehearsal and wedding day, so we could really relax and be present. She was readily available to answer questions and very responsive to our emails/calls. She coordinated the arrival of all the vendors and kept all of our wedding day events flowing in a timely manner. Our wedding started on time! One of the primary reasons we hired her to be a day-of-coordinator was to manage some challenging family dynamics, and she managed them very well. She has a huge selection of items (e.g., tables, tents, décor, yard games) that we were able to rent at a discount. Her crew helped resolve problems quickly (e.g., broken snap on a dress). We felt really pampered, as she had food waiting in our room following the ceremony so we could just sit with each other alone for a moment and take in this significant milestone. She made sure we ate and stayed hydrated. Of all the wedding expenses, hiring Jennifer/Weddings by Elements NW Events is the best bang for your buck. She was relatively inexpensive compared to the total cost of our wedding, but significantly improved the wedding and experience for us (at least five-fold).

Weddings by Elements NW Events, L.L.C.'s reply:

Oh my gosh! Thank you, Tiffanie!!!!!! Your wedding was amazing and so heartfelt. LOL - "wind speed", LOVE IT! I am beyond thrilled you and Wallace, Family and Friends enjoyed precious moments together and enjoyed your day! Thank you for making the Elements NW Team part of your special day!

Tierney G.

Married on 01/11/2019

Loved working with Jennifer

I am so glad we had Jennifer for our wedding day. We chose to go with her day of package with full communication. She also organized our small rehearsal (very well, despite everyone in our wedding party being chatterboxes). Jennifer was wonderful; she asked good questions and helped make sure that we didn't forget any important details. She offered good advice and maintained good communication with our vendors. She understood what we wanted, quiet and simple, and didn't try to make our wedding something it wasn't. I am so relieved that we had Jennifer's help, it helped make our wedding feel amazing.

Darren H.

Married on 01/11/2019

Jennifer is the best.

She goes out of her way to make your wedding work. Jennifer is helpful. She works with vendors and you (the couple) to make sure everyone knows their part in the wedding. Jennifer also makes sure to that vendors know what they are doing.

Weddings by Elements NW Events, L.L.C.'s reply:

Thank you so much, Darren! Wonderful experience getting to know you both and thrilled to help you enjoy your wedding day! Cheers!

Chelsea

Married on 09/08/2018

Jennifer was so great to work with, and absolutely worth what she charges. She had lots of great ideas and tips, was on top of details, kept us organized on the day-of, and most importantly, she made sure that our set-up and take-down went smoothly and didn't involve my family working all day! I truly believe that if you want to really enjoy your big day, you need someone like Jennifer.

Weddings by Elements NW Events, L.L.C.'s reply:

Thank you so much, Chelsea! Your wedding was beautiful, sophisticated, yet casual and fun! Loved working with you and your family! And those groomsman really know how to party! Best wishes to you and Jordan!

Jisha

Married on 08/25/2018

God-send: Totally worth it!

This review is long overdue as our wedding was in August 2018. However, we wanted to share our wonderful experience working with Jennifer. Investing in Jennifer's services was one of the best decisions we made during wedding planning.
Our only regret was that we didn't hire her early on in our planning process as she is extremely good with making sure you stick with your budget. She has over 20 years of experience in event planning and therefore, she does not shy away from telling you exactly which things will matter at the end of the day. The pricing for her different packages were very reasonable and affordable. During our very first phone consultation, she made recommendations on which package would best suit our needs. We ended up purchasing the wedding coordination and day-of management service plus design/styling service package. This allowed us to save a ton of money by choosing various items from her design inventory.

Jennifer is amazing in terms of her responsiveness, creativity, and eye for detail. She was easy to reach over email, text and phone calls. My fiancé and I were living in two cities while planning for the wedding. She was extremely flexible and understanding when coordinating meeting times. She spent several hours with us over the phone and in-person to come up with a detailed timeline that she communicated to all the vendors to make sure everyone is on the same page. There were several instances where she came up with very creative and budget-friendly ideas to help make our dream wedding happen. For instance, we wanted to have a pergola/gazebo within our banquet hall for our reception. Normally, creating something like this would have exceeded $1000. However, after doing extensive research, Jennifer ended up creating one for us for less than $500. We were also looking to rent out some patio furniture for our wedding reception which would have costed us over $600. Instead, Jennifer ended up coming up with a way to beautifully incorporate the furniture and décor items already provided by the venue without having to invest additional money. She is extremely knowledgeable about where to go for the best deals.

On the day of our wedding, we did not have to worry about anything. We were able to focus on enjoying the day with our family and friends. Jennifer took charge of being the point-of-contact on the day of the wedding. Jennifer and her assistant took charge and made sure everything was taken care of and timeline was carried out smoothly. At the end of the day, she and her assistant packaged all of our gifts and things neatly and had them delivered to our hotel room. Overall, we (including our family and guests) were extremely impressed with her services. We would highly her recommend to anyone who is looking for an organized, detail-oriented and reliable wedding planner in the Seattle/Tacoma region.

Jocelyn

Married on 08/18/2018

From start to finish Jen handled every detail including the few hundred little ones we never would have thought of. On the business side you won't find someone else that has her attention to detail. On the personal side you won't find someone else who genuinely cares about your wedding like only a family member can. Do yourselves a favor and book Jen now!!!
She ordered bulk to save us money, she used her in house supplies(you will love her showroom!), she hand made our bridesmaids and groomsmen flowers, she oversaw every detail leading up to our big day and on the wedding day made everything seamless. She even made a little goodie bag for day of that included anything that could have been forgotten from Tylenol to a sewing kit! Literally no detail was left out but to us more importantly she became a real friend and I have no doubt she can help make your big day everything you are dreaming of.
Thank you Jen

Weddings by Elements NW Events, L.L.C.'s reply:

Thank you so much, Jocelyn! Working with you and Jason was so much fun! What a special day it was too ~ all your dear friends, and family who flew in from Hawaii just to celebrate from you, amazing!

Chanton

Married on 07/19/2018

Jennifer was stellar! She listened to the vision we had of our wedding and brought it to life. I would recommend Jennifer without any hesitation.

Weddings by Elements NW Events, L.L.C.'s reply:

Thank you! Your wedding was so much fun! And, a true reflection of your personalities. Loved working with you both!

Madison

Married on 07/19/2018

Jennifer was fantastic, we were so lucky to have found her. She helped us in the months leading up to the wedding-- she was knowledgeable, always accommodating, very organized and patient. Planning a wedding from another state is hard but she made it so much easier and helped keep us on track throughout the planning process and on the day of! We had the vision and she made it happen. She had great vendor recommendations and a vast collection of wedding decor, as well. Highly recommend.

Brian

Married on 06/20/2018

Jennifer and Team were amazing. Very professional and made the whole wedding process very enjoyable. Jennifer did not miss a detail.

Thank Jennifer and Team for making our special day go off with out a hitch.

Brian

Weddings by Elements NW Events, L.L.C.'s reply:

Ahh! Thank you, Brian! You are so kind. It was an absolute pleasure working with you both! Such a beautiful wedding and cheers to a beautiful couple!

Shante

Married on 06/20/2018

Jennifer was a pleasure to work with from day one!!! She made great suggestions and guided us through every step of the way to help make our special day great with little mishap. Jennifer definitely takes what she does serious and in my opinion goes above and beyond for her customers and I will definitely be working with Jennifer for all our future events.

Weddings by Elements NW Events, L.L.C.'s reply:

Thank you, Shante! Loved being a part of Brian and your special day! And a beautiful day it was, blended with your amazing circle of friends and family - love could definitely be felt! Congratulation!

Hannah

Married on 03/24/2018

My husband and I were so lucky to have Jennifer as a part of our big day! She did wedding day coordinating for us, but it included so much more than that. Jennifer's software that she provided helped us do our own budgeting and gave us a timeline for checklist completion, and our multiple meetings in the year leading up to our wedding kept us calm and sane leading up to the wedding. Her responsiveness is amazing, and so needed when you have the stress of an upcoming wedding! She had great vendor recommendations, as well as many items in her own collection that we rented as extra decorations. Jennifer's wedding day coordination kept us just enjoying all of the little details, while she and her assistant took care of the timeline, the other vendors, setting up, and any guest issues. I really can't recommend Jennifer enough! She made our day as perfect as it could be! THANK YOU JENNIFER!

+ 6

photos

Weddings by Elements NW Events, L.L.C.'s reply:

Thank you so much, Hannah! Ah, so many fond memories of Bryce and your special day! Loved the throwbacks, and wow, you have some amazingly fun friends and family! Thank you for trusting us with your wedding!

Rosemary

Married on 03/09/2018

My son was married this March, and it was a grand day, made possible by my hiring Jennifer Vandeventer as the wedding planner. Engaging Jennifer was the best decision I ever made.
Jennifer is extremely well organized, and kept us all on track with wedding decisions. Throughout the planning she was always accessible, patient and very accommodating. She has excellent interpersonal skills and handled all situations with diplomacy. During the ceremony and recaption she was present but not at all intrusive. Her attention to detail was outstanding.

Jennifer recommended a variety of venders, each of who offered discounts - always a bonus for parents. Her eye for an esthetically pleasing set up and display of decorations made for an outstanding venue. Everything ran smoothly and on time.
The decorations, the setup and display of decor, her direction all made for an outstanding venue. Everything ran smoothly and on time. Jennifer was present but not at all intrusive during the day and evening.
The ceremony and reception were beautiful. We received so many positive comments on the day of the wedding and in the days thereafter from family and friends.
The bride and groom were extremely happy with their "Special Day" and thought Jennifer was wonderful and very easy to work with.

I would highly recommend Jennifer Vandeventer as a wedding planner - she was like a guardian angel looking after us before and on the wedding day.


+ 2

photos

Weddings by Elements NW Events, L.L.C.'s reply:

Thank you, Rosemary! It was a pleasure working with you all, and I am thrilled you all enjoyed a beautiful and funtastic wedding! What a great night!

Mark

Married on 09/02/2017

Outstanding!! Jennifer was categorically instrumental to the success of my daughter's wedding. She is worth every penny of her fee and in fact she should charge more for what she delivers. Not only did she coordinate and execute on all details, she provided as part of her fee numerous resources including ALL dinnerware, tablecloths, napkins, decorations, flowers (yes all the flowers) and other things as well. Saved us a ton of money! She was constantly accessible, flexible, patient, calming, accommodating and juggles/remembers all details. On the wedding day everything was perfectly set up, executed, and cleaned up (we got back our entire deposit from the wedding venue). I honestly don't know how she does it. She was instrumental to reducing my daughter's (and my!) stress level for months. So if you are looking to ease the pain from planning and executing a big event and want to save a whole lot of stress and money, I heartily recommend you secure the services of Jennifer and Wedding Elements NW Events.

Weddings by Elements NW Events, L.L.C.'s reply:

Wow, Mark! Thank you so much - (I'm blushing). It was a pleasure working with all of you! Brenna and Will are a fantastic couple, and I am thrilled to have had the privilege of getting to know you and the rest of the fun loving family! Blessings!

Mark

Married on 07/22/2017

Jennifer's sense of humor, friendliness, and enthusiasm really set her apart for us. We wanted our day of coordinator to be highly approachable to visitors and a reassuring presence behind the scenes. Jennifer was that person: an absolute pleasure to work with and exactly the person you want to have in your corner. Like any great coordinator, she was flexible and independent when needed, such as when she figured out how to incorporate some last-minute DIY decorations and made everything look great. Let us also just say that her assistant dressed to kill to match our 1920's theme. Leading up to the wedding, we really needed a coordinator that would double-check our planning and make sure we had addressed everything. Jennifer was wonderful; she helped make sure our plans were complete and feasible, was overflowing with referrals and suggestions, and spearheaded communication with all vendors to make sure they were aligned. Just at the point in the days before when we barely had time to answer vendor emails anymore, she was already looped in and on top of them all. It is clear that if we had engaged her fully as wedding planner, she would also be stupendous: she was bursting with creative ideas to add more fun or sparkle, she listened intently to our goals and vision, and was genuinely excited about the wedding, helping this busy couple keep the focus on anticipation instead of anxiety. Furthermore, from the first interaction through the end of the day, she was constantly and genuinely reassuring, which can't be overvalued. Jennifer is fantastic and indispensable and you should give her a call.

Weddings by Elements NW Events, L.L.C.'s reply:

Oh my - I'm blushing! Thank you for the kind words Mark! Stef will love knowing her outfit hit the mark for you! Had so much fun working with you and Shannon!!!! You two are a perfect match!

Brenda

Event on: 07/15/2017

Fabulous event and fabulous party planner. Everything was done and ready to go on time. The thought and the process that went into preparing our event was done perfectly. Everyone had a wonderful time and we will be using Jennifer for any future events that we will be having here at our Clinic.

Shu

Married on 06/28/2017

Jennifer did an excellent job in planning our wedding. She is responsible in every aspects, including recommending and sourcing other vendors, help creating our wedding website, advising on designing wedding logo and table arrangement, reminding us on anything we are likely to miss, and many more. On the wedding day, Jennifer plays a key role in making the wedding go smoothly. She helps us make prompt adjustment on the schedule when lots of our friends are stuck on highway. She also hold all the loose ends together and managed all the activities. Although the toss bouquet was skipped out, which was a pity, overall the wedding was exciting and great.

Weddings by Elements NW Events, L.L.C.'s reply:

Thank you so much, Shu. Loved working with you and Xi! Wishing your marriage and a life filled with many blessings!
Are you interested?
Send a message