Vouras' Award Winning Photography and Video Reviews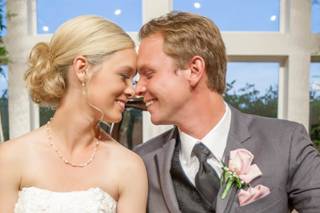 Vouras' Award Winning Photography and Video
Plano, TX
View more information
Reviews
5.0 out of 5 rating
Quality of service

5 out of 5 rating

Average response time

5 out of 5 rating

Professionalism

5 out of 5 rating

Value

5 out of 5 rating

Flexibility

5 out of 5 rating
100%
Recommended by couples
9 User photos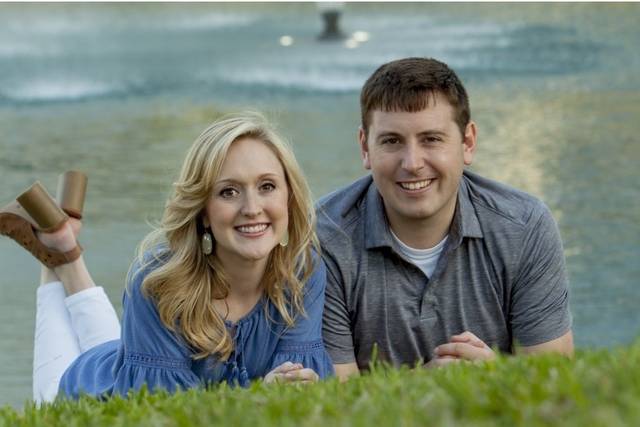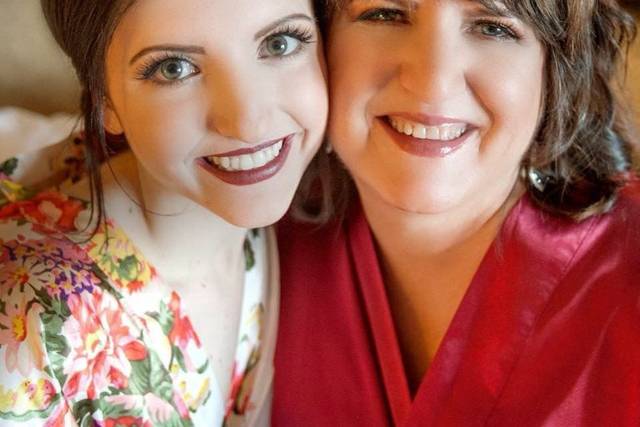 + 5

photos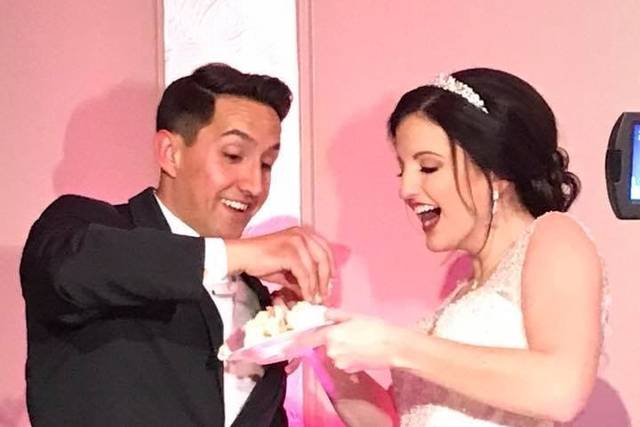 Stacy M.

Married on 11/19/2022

Fun, Fun,Fun

Chris was upbeat, professional and an actual feature on our wedding day. The albums and videos were perfect and his staff were caring and invisible to the event. I would recommend Chris to anyone getting married. Stacy and Jim

Clara B.

Married on 06/25/2022

We Love Chris!!!

Found Chris last minute on weddingwire when our family friend/photographer came down with Covid. In a way sometimes things work out better than you can plan for. Chris and his staff like I see others have said, actually made the celebration better with their bright smiles and glowing personalities. His work is amazing and his pricing was amazing. Thank you Chris for a job well done! Clara Barnes / MOB

Ben A.

Married on 05/28/2022

Very Affordable and Great Work!

Chris was by far our favorite wedding vendor. His attitude and professionalism was second to none. We found him here on weddingwire after what seemed an endless search. His work was amazing and he kept everyone smiling and very much at ease during the entire wedding day. When it comes too pricing he is very down to earth. Actually a breath of fresh air. We highly recommend Mr Vouras and his staff.
5 Stars!
Ben and Stacy Keech

Are you interested?

Send a message

Bonnie A.

Married on 09/04/2021

We love Chris

Well it took two and a half years once we met Chris and booked him for photography and video for our wedding day. We had to cancel twice due to the pandemic, three times was the charm. His work and staff not only are the kindest people you will ever meet, the work and style was 1st class. Thank you Chris for being so patient. Bonnie and Chris

Tom M.

Married on 08/07/2021

Great Company, Great Value

We met Chris when our wedding photographer refused to re apply our deposit to a new date due to the pandemic. Not only did Chris and his staff do an absolutely beautiful job on our wedding photos and video. Chris actually deducted our $300 lost deposit to out photography package. There are still nice guys out there! Thank you Chris
We will be sending our friends your way when they get hitched.
Tom and Judy Moore





apply our deposit to a new date after having to cancel due to the pa

pandemic.


Bruce R.

Married on 07/05/2021

Worry Free Company

I don't usually do reviews but If it helps others these guys are great. Once we booked Dallas Digital they completely took all the stress and worries away. They stay in touch, they send out reminders for up coming photo shoots, proofs are quick to be posted on private websites with personal passwords. They are upbeat and kind to guests at service and reception. Not sure what else I can say. They are great at what they do and the work is outstanding.

Kay C.

Married on 06/19/2021

So happy we went with Chris and his staff.

Chris and Navid did a great job capturing our special day.
From engagements to bridals to day of everything was absolutely perfect. Just got our albums and videos last week and exceeded our exceptions. Thank you Chris,
Kay and Ron

Beth A.

Married on 05/22/2021

Chris rocks!

We met Chris in 2019 and booked our 2020 June wedding. We all know how that turned out. In any case we went on with the wedding with our 10 guest limit at our church. Chris allowed us to have our reception this year at no extra costs. What a guy! Everything turned out perfect. We didn't know he had videoed our service. he secretly gave the disc to our Dj and played it at the reception as the guests arrived. He is the sweetest, kindest guy on the planet. We highly recommend him.

Gracie C.

Married on 05/15/2021

Super Nice Staff Great Work

We met Chris at a family member's wedding. Just his attitude alone caused us to visit him at his lovely studio. Well what can I say, everything was absolutely perfect. We booked Option 5 on his photography menu and never looked back. The ease in which he worked with us was priceless. I can be a nervous Nellie. Thank you Chris and Navid.
Gracie and Thomas

Cindy W.

Married on 05/06/2021

Such a great company!

Thankyou Karissa, Navid and Chris for making our day a complete and fun success, We will be sharing your names with all of our friends and family. Chris we will miss your smiles and easy going attitude, You guys are the best,
Cindy and Ken

Casey F.

Married on 03/07/2021

We Love Chris!

I met Chris at my best friend's wedding a few years back. I can honestly say that when he retires he can move on to standup comedy! We never had so much fun, he took all the nervousness away and replaced it with laughter. His work seems effortless and is amazing. When results are better than you expect you know you made the right choice. Thank you Chris, you too Karissa.
Casey and Kendrix

Susan G.

Married on 09/09/2020

The Good Guys!

So glad we found Chris at Dallas Digital. We were paying for most of the wedding ourselves and to be honest we were looking for someone talented that could work with our budget. After about a month of searching we found him here on WeddingWire. After reading some reviews we called and set up an appointment. He is easy going, charming and talented. We told him what we were looking for and he actually brought us in slightly under our budget. Everything turned out beautiful! Did I mention his work is amazing! There are still great guys out there that truly care.
Sue Granger

Tamera E.

Married on 05/08/2020

Everything Perfect

We went to see Chris off a recommendation from our church. We we arrived we were so taken with all the beautiful portraits on the walls and the endless stacks of albums we book him for photography as well. Everything about our experience with him and his staff was perfect in every way! We highly recommend!

Christy P.

Married on 09/02/2019

Great Service - Great Pricing

Thank you so much Chris. I really don't think we could have done this without you. Everyone is in love with the photos and the video keeps making us cry. You are the best. Two of my bridesmaids will be in touch soon. Love Love Love!
Christy

Ron

Married on 06/04/2019

Great Company

We found Chris and his staff a pleasure to deal with. The quality and attentive way he handles everything if first rate. Received our albums and videos weeks after the wedding and could no be happier! We can highly recommend Dallas Digital to anyone. Thanks Chris
Ron and Jessie Pearce

Paul A.

Married on 01/05/2019

Hard to day goodbye

We are actually going to miss Chris.
We booked him and his staff going on 14 months now for our daughter's wedding this past January.
We did photography and video and couldn't be happier with everything.
Chris is a joy to work with and made everything better just by being there.
Going to miss that smile and upbeat attitude.
I wish we had another daughter!
Thank you Chris

John H.

Married on 11/10/2018

Took all worries away and replaced with smiles and laughter

Chris shot our daughter Julie's senior photos going on 7 years now.
We all loved his work then and continue to sing his praises after her wedding last November. He is upbeat and has a unique ability to keep everyone smiling and laughing throughout the entire wedding day. His experience really comes through.
All of our photos and the video are more than we could have hoped for.
All around from start to finish he was a joy to work with.
Highly recommend !!!
John and Connie Hart
Daughter Julie

Gina A.

Married on 11/09/2018

Just a pleasure to do business with...

We feel blessed too have had Mr Vouras and his staff share this special time in of lives. The photos and albums are absolutely beautiful and the video looks like a mini Hollywood movie. Our highest compliments to them.
The Crows

Jill C.

Married on 11/03/2018

We felt like we were his only client!

If you are looking for as great photographer go see Chris.
We felt like he was a family member by the time wedding day arrived. He loves what he does and he is by far the best choice we made throughout our entire list of vendors. He went above and beyond our expectations with an effortless ease. You can't go wrong. Jill & Mark Houston

Megan

Married on 10/20/2018

Dedicated to making customers happy

Chris is dedicated to making every couple he works with happy. He worked so hard during our wedding to accommodate our schedules, families, and requests. From the moment we met Chris we felt like he understood what we were looking for in a photographer. We wanted a quality photographer, all photos would belong to us and not include a watermark, and he was flexible. Chris' studio has multiple walls covered from floor to ceiling with amazing canvas prints of shoots he has done. This was the real selling point for me, as a bride. I loved how natural everyone looked in his photos. Chris made me feel relaxed in front of the camera and was like a fly on the wall at our wedding. We are so pleased with our photos and can't wait for the rest from our big day to come. Thanks, Chris, for your hardworking and dedication! We would HIGHLY recommend Chris and Dallas Digital Events to anyone looking for amazing wedding photos without the outlandish price tag!

Carri B.

Married on 10/06/2018

Second time / Prefect again!

This is the second time we used Chris, first daughter was in 2011.
Once again perfect from start to finish.
He just makes everything fun and we can't say enough about his photography skills.
If you are looking for a photographer make sure you call him, his studio is a work of art in itself
Darcy Cole

Susanne C.

Married on 09/14/2018

Loved Everything!

So happy!
Chris you are the best!
Thank you from the entire family.
You made wedding day better just by being there.
Tell Karissa and Navid thank you too…
Susanne Crow

Lincoln A.

Married on 09/01/2018

Fun and Relaxing

OMG! I can't recommend Chris and his crew enough!
We found him at a wedding last year that my hubby was a groomsman in.
He was attentive to our every need, he made us feel comfortable and best of all he listened and kept us on budget.
Everything he captured is beautiful and he always had that wonderful smile we are going to miss.
Go visit him, you can't go wrong!
Pat and Lincoln

Becky

Married on 08/19/2018

We had a Sunday wedding day to save on expenses and found quite a few more options open up to us.
We found Chris here on wedding wire and after reading a few reviews and seeing his work we went to visit.
He was one of the nicest people we met while interviewing all types of vendors.
I wished we had gone to him first as we wound up using most of his recommendations. He knows everybody in all pricing areas. Needless to say we booked him on the spot and could not be happier. hHe is a true artist with a heart of gold.

Ann

Married on 05/19/2018

You have found your photographer!

Chris V. is the main man behind Dallas Digital Events. He has been doing this for a while, and is far beyond expert at his craft. There must be many facets to people in this business. Chris is also a lifting spirit during wedding planning and the entire event. You can stop looking for a photographer NOW. He will care for you and yours as if you were his own family . Beyond beautiful and thoughtful photography, you can expect to receive personal care. Chris is quick witted and amazing at provoking a smile ....EVEN WHEN YOU MIGHT NOT FEEL LIKE IT. We have a magnificent MAGNIFICENT album from the ceremony and reception, and also a treasured video!. His package includes engagement, bridal and wedding day shoots. Do his package. If your budget allows videography, do that, too. Meet with Chris as soon as possible. It is important for him to know you and your family ahead of time. Ask when to expect your album and video, too. It took some months for us to have the finished products, but but they are worth much more than any wait. Much care is invested in the final product. We did have some proofs to look at pretty quickly after the wedding. The difficulty for me came in choosing from the plethora of gorgeous proofs that Chris had for us! . Dallas Digital Events, as far as we are concerned, could not have done better by us in any category. Chris, the owner, is very special in his expertise and his role....you will love having him with you at this special time, and you will likely gain a friend. You can't ask for anything more in a photographer or any vendor for your wedding. Call him.

*I am the mother of the bride and the planner for our daughter's wedding,
May 19, 2018.
Are you interested?
Send a message