5 Reviews
Recommended by 52% of couples
Quality of service

2.6 out of 5 rating

Average response time

2.6 out of 5 rating

Professionalism

2.6 out of 5 rating

Value

2.6 out of 5 rating

Flexibility

2.6 out of 5 rating
7 User photos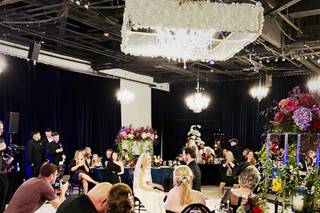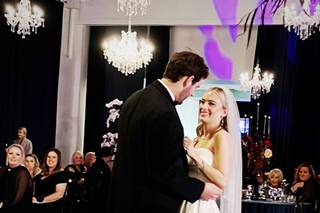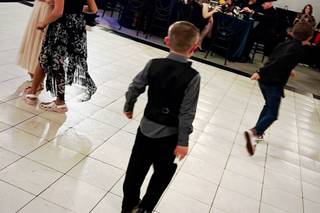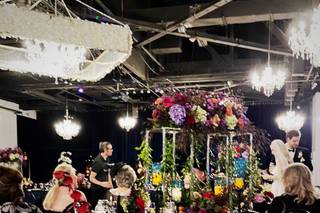 + 3

photos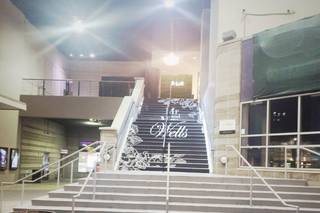 Cathy L.

Married on 01/06/2023

My daughters was absolutely beautiful here on Jan 6, 2023. Craig and his staff were absolutely outstanding.

We are so proud of how beautiful and organized our daughter's wedding was. It was January 6, 2023. This venue was absolutely beautiful. All exclusive with no problems at all. Craig referred us to Dennis a day coordinator that did an outstanding job. We highly recommended this ballroom for your special day. We visited it on several occasions when other events were taking place and it's just amazing what they can do with this ballroom. Thanks to all of you again for making Cassie & Spencer's dream wedding so perfect! Her theme was Dark & Moody.

+ 4

photos

Faith

Married on 04/14/2018

We just had our wedding there and it was amazing! The venue is huge and gorgeous with fabulous views. The wedding was more than I could ever have dreamed of... guests say it was the best wedding they have ever been to! Love!

The Ballroom at Bayou Place's reply:

Thank you, Faith, for your great review, we enjoyed hosting your wedding at The Ballroom at Bayou Place.

Jalyn

Married on 10/02/2022

Wedding from hell

First of RUN RUN RUN RUN AWAY FROM THIS PLACE IF YOU CAN!!!! Sitting here reading these reviews with the most utter disgust. This owner Craig has displayed the ugliest attitude I have ever seen. Being a business man should be the last thing you call yourself. How as a "successful" business person who has been doing this for "30" years not exceed the expectations of a bride? How do you not know that in weddings right AFTER the ceremony is when the bridal party takes pictures? If you say you've been doing this for "30 years" you should know how weddings work right? How do you not know it was going to be a "rolling black out" during the brides ceremony that indeed lasted an hour and a half if it was Centerpoints fault they do of course send emails or text DAYS IN ADVANCE TO LET YOU KNOW THOSE KIND OF THINGS ! SO WHY NOT CONTACT THE BRIDE AND LET HER KNOW? INSTEAD SHE HAD TO FIND OUT WHEN SHE CAME TO THE VENUE!!!! It just sounds to me like GREED for the love of money right? How can you sit up here and say only the low star rating reviews are lying when the reviews are the same from even 3-4 years ago? They all have to clearly have some truth in them! Simple FIX your elevator, DO NOT go back and forth with people who for one paid good money to be at your venue and then have the nerve to be upset that they are upset because YOU CRAIG DID NOT DELIVER WHAT YOU INSTATED IN A CONTRACT?!?! I'm beyond disappointed to even know you're still running a business and are getting away with basically scamming these people out of money. That paid for your Bentley since your flexing that Barbie car of yours Do better ! And maybe you can have those 5 star reviews you long for. Hire a team to help you!! Your tarnishing an event coordinator a black woman at that basically saying you will black ball her name in the wedding industry. Saying you won't work with happy couples who decide to work with her. That your going to turn away their business all because she stated her honest opinion about your establishment and you just decide to be disrespectful and dangle your little connections to weddings against her? You wouldn't do that to someone else not of color though…..JUST SAYING! That's sad and beyond disgusting. The name dropping and calling PAYING CUSTOMERS LIARS is BEYOND me. It sounds Like you owe these people some money for not delivering what you promised. Why does a bride have to chase you down? When this is YOUR business? Why does she have to remind you what's in their contract YOU created. The math isn't adding up and your contradicting yourself. So if your considering this place as a wedding venue THINK TWICE AND PICK SOMEWHERE ELSE IT WILL SAVE YOU THE HEADACHE AND STRESS AND NIGHTMARE THIS BEAUTIFUL NEWLY WEDDED COUPLE HAD TO GO THROUGH.

The Ballroom at Bayou Place's reply:

Hello Jalyn, it is shame that you need to resort to exaggerating the truth. YOU and your friends can continue to bash us, but our reputation speaks for itself. I am not surprised you brought race into your review as it speaks to your lack of character. The planner was inefficient and her color, religion should not matter. Sydney the bride was in the venue when CenterPoint had rolling blackouts and she was not informed by others as I told her right away. Continue your lies and our positive reviews speak for themselves.

Are you interested?

Send a message

Sydney J.

Married on 10/02/2022

Money hungry scamming owner

My Husband and I were married here. The venue is nice. However from the moment we signed the contract, we have been through hell. Craig and his team are unprofessional, difficult to work with and lack customer service. After signing the contract, communication with Craig dwindled. I would have to text Craig multiple times just to get a response. I have an iphone so I can see when Craig reads my messages and doesn't respond. However, he's quick to text when it's regarding any money that he's owed. He needs to hire a TEAM to communicate and schedule things with clients. I had to reach out to him multiple times just to get the decor and food appointments scheduled. We asked Craig several times about the food tasting as well and he was very off putting. It was not explained to us before hand that we were limited on the decor budget. They recycle decor so what exactly are we paying for??? Our decor looked nothing like we imagined it. It was decent, it just was not what we asked for. We were promised a backdrop and it was non existent! At every turn we were constantly having to defend what we wanted for our wedding. I also wanted to have a vinyl floor installed at the venue, because the floor that was offered looks like someone's old school kitchen floor. If the venue is supposed to be 5 stars and hosts the cities biggest events, you would think the dance floor would look alot better. I tried working with Craig on wrapping his floor but he made it so difficult to work with him on it that I just gave up.
In our contract we agreed on a 1 hour open bar during cocktail hour and then at the start of the reception the bar would be converted into a cash bar. However, I asked Craig if there was any deal that we could work out so that my wedding party was taken care of that night since the wedding party usually takes pictures during the cocktail hour. I wasn't asking for anything for free just for him to merely work out a deal. Again I was met with an attitudinal tone and blatant rudeness. He asked me why my wedding party isn't heading to the cocktail hour the minute the ceremony is over. BECAUSE WE NEED TO TAKE PICTURES !!! The day of our wedding was a nightmare. Craig said that we would have a coordinator on the day of and we did not. When the coordinators I hired arrived, there were empty beer bottles and trash left everywhere from the wedding the night before. Craig also double booked an event in the suite downstairs where the groom & groomsmen were getting ready. It was 90 degrees outside and my husband and his groomsmen were left standing outside waiting for the ceremony to start.
The lights went out right before the start of our ceremony and my Husband and I had to get married in the dark. Craig said that it was due to a rolling blackout from Centerpoint. There were no other buildings in downtown without power. The lights in the reception area were on and the lights downstairs in the suite where the groomsmen got ready were on as well. Seems like a bold face lie to me. We had a guest there who worked for Centerpoint tell us that there were no rolling blackouts in the area. It was so hot and we were beyond embarrassed but the show must go on. To compensate for the blackout, He offered an open bar for the night. About 2 hours into the event, He comes up to my family and I and says he is closing the bar because of the behavior of the guests and also proceeds to say "I don't know why I feel sorry, this was Centerpoints fault". HOW INSENSITIVE! Later that night, I apologized to his bartenders and even asked them if anyone had been rude or cursed at them. His bartenders said "oh no, no one was rude and no one cursed us out".
Now after the wedding, he is displaying just how horrible his attitude is and how arrogant he is through his rude responses to the reviews. He lied saying my Husband and I sent a video to him saying how much we enjoyed the night! FALSE!
Do better, learn how to communicate, respect your client's wishes, and hire a team to assist with making sure the little details of the wedding are covered.

The Ballroom at Bayou Place's reply:

Sydney, you are a liar and I have you on video telling me how great everything was, you are your friends can continue to try and tarnish our reputation, but our 5-star reviews speak for themselves.

Terrence J.

Married on 10/02/2022

Poor customer service and communication

I got Married here 3 weeks ago… in the dark. Craig you can say all the bad reviews here are lies but these are the FACTS NOT OPINIONS.

1. WE GOT MARRIED IN THE DARK and Craig showed no responsibility or customer service for his venue. Instead he blamed Center-point rolling black outs. HOW WAS THE RECEPTION AREA STILL POWERED? HOW WAS THE DOWNSTAIRS AREA STILL POWERED?

2. We literally had to bug y'all for every sit down to discuss the details of our wedding. We understand that you pride yourself on delivering beautiful events but you need to understand that these are events that people dream of they whole life, with that being said THEY WANT INPUT ON STUFF NOT JUST WHAT YOU THINK IS BEST.

3. We had little input on any decor choice, and when we did give input it was met with rudeness and arrogance. ALMOST EVERY WEDDING THEY PERFORM HAVE THE SAME WHITE FLORAL ARRANGEMENT HANGING ABOVE THE DANCE FLOOR. WE DID NOT WANT ANYTHING BUT RED FLOWERS. THEY LITERALLY RECYCLE DECOR AND WILL STILL TELL YOU YOU DO NOT HAVE ENOUGH IN YOUR BUDGET FOR STUFF YOU ACTUALLY WANT. Don't take people business if you don't want to work with them.

4. Me and my groomsmen was promised an area to relax and get ready before the wedding, you booked another event in that room for 4:00 PM our wedding was supposed to start at 4:00 PM upstairs. We was kicked out around 3:30 PM and let me remind you that lights were out in the venue upstairs so the wedding did not start until around 5:00 PM… Which left me and my Groomsmen outside, fully dressed in the good ole Texas afternoon heat for over an hour.

5. Food was placed out well before our reception. When we finally sat down to eat the food was room temperature.

Everything mentioned above are the facts. Here is my opinion… Craig you have a beautiful venue that has a lot of potential. However, you are a pain to work with. You over promised and under delivered. Your experience within the industry has distorted your view of what excellent customer service actually is. Yes you may perform beautiful events but you do not know how to work with people. You think you know what's best, and even if you do you should give people what they ask for. You made us feel like we had no say at our OWN wedding. It was not all bad and we made the best of the short comings. The food was good, lukewarm but good. The bar staff was pleasant as well. The decor was not what we asked for at all but still decent. Overall I would say if you are comfortable with someone dictating the details of your event and bad customer service then the ballroom at bayou place is not a terrible option.

Me personally, I would find another venue.

LASTLY WE DID NOT SEND A VIDEO TO YOU TELLING YOU HOW SATISFIED WE WERE. People have no reason to leave reviews that are not accurate.

The Ballroom at Bayou Place's reply:

Terrance, you can lie all you want, you had absolutely no input in your wedding other than on the night when you showed up. Your Mother-in-law planned and paid so get that straight. You also were the one who told me that you did NOT care about the guests on the other side of the wall and to only worry about your parents' drinks and your bridal party which we offered for free. You and your friends who treated our staff horribly and were demanding got the response that you deserved. Have a nice life.