215 Reviews
Recommended by 98% of couples
Quality of service

4.9 out of 5 rating

Average response time

4.9 out of 5 rating

Professionalism

4.9 out of 5 rating

Value

4.9 out of 5 rating

Flexibility

4.9 out of 5 rating
3 User photos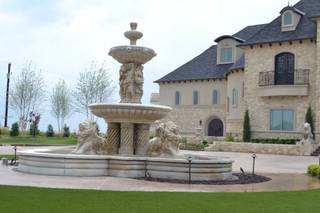 Anna P.

Married on 09/29/2022

Awesome food and great day of coordinator

Tatering did amazing with feeding our guest! Then Keartra did amazing as our day of coordinator, she made sure our wedding went smoothly with no issues. Everyone loved the food!

Tatering's reply:

Anna & Johnny!

Hi guys!

Thank you so much! I'm so glad everything was perfect for you guys! Also, thank you for entrusting me with facilitating your big day! I love what I do but I also love when my clients get a chance to actually enjoy their day!

Congratulations again! I look forward to working with you guys in the future.

Joseph D.

Married on 08/05/2022

Great service! Great communication

They were lovely on the day of & dinner went smoothly

Tatering's reply:

Hi Joseph,

Congratulations on your wedding! Thank you for allowing us to be a part. We appreciate this amazing review and look forward to assisting you in the future.

Gene D.

Married on 03/08/2021

We loved working with Tatering to create a menu for our daughter's wedding!

We loved working with Tatering and especially with Marc! Over the first few months, we changed the menu numerous times and had multiple tastings. We even ordered take out from Tatering to sample other things on the menu. Tatering was very open to all of the changes, made numerous recommendations, and worked with us every step of the way to get us the exact menu we wanted. The roast beef carving station was a hit. All of the food was awesome! The staff and bartenders were also very pleasant and helpful.

We ran out of soda water during the night and Marc graciously ran out to get some. I should not have asked him to do this since it was not his job and it was our responsibility to provide the mixers. I told Marc that was the wine talking.

We also had a late night snack of pierogis that the Bride and Groom made from scratch and Marc also graciously agreed to finish cooking them and bring to the venue for our guests later in the evening.

We would highly recommend using Tatering for your catering and your bar needs!

Are you interested?

Send a message

Mari C.

Married on 02/27/2021

The best there is!

We ended up needing a caterer in a pinch, and decided to go with Tatering and WE ARE SO GLAD WE DID. I communicated with Marc to get everything squared away, and couldn't have had a better experience. He was prompt, clear, and a joy to work with. In fact, everyone we dealt with was great on his team. The folks who came with the food were so fun and still professional.

Our wedding was about 75-80 people and every single person came up to us and told us how good the food was!

If you're looking for a caterer who serves delicious food, and just isn't a pain to deal with, while still not breaking the bank... it's Tatering. Seriously, the best.



Desiree H.

Married on 12/12/2020

The best food EVER!

Our experience with Tatering was second to none! From the moment we took our first bite at our tasting, we knew it was food we wanted to serve at our wedding. The Dr Pepper BBQ sauce was amazing! Marc and his team will always keep you updated on what's going on with your menu and make your food dreams a reality. Our wedding took place Dec. 2020 (hello, COVID), and they made sure our guests were safely served, and everyone loved it! You will not be disappointed!

Raisa S.

Married on 12/11/2020

Very good service

me and our guests were absolutely delighted with the service from them. The bartender was very friendly and made sure the guest were very well taken care of. The wait staff was great with serving and very efficient with the clean up. Marc was great with all the planning and provided us great options and pricing.

Brandi

Married on 10/10/2020

Tatering Wedding Dinner

Tatering worked with us so much during Covid to pick the best food options for our wedding. Marc and Seiya were very prompt on answering emails, and were very helpful on any questions we had! Even though we chose the buffet option, their servers made our plates and served them to us at our sweetheart table. They arrived on time, and set up the place settings very elegantly! They never complained about anything we asked them to do, and were there to help us with anything we needed.

We chose the stuffed jalapeños, meatballs, and chips/queso/salsa for our cocktail hour--I would have been content just eating these. They were delicious!

We chose brisket and sausage, with mashed potatoes, beans, and Mac n cheese for our main dish. Everyone raved about how amazing the food was, especially the mashed potatoes.

I would definitely hire Tatering again, and am so thankful we hired them for our wedding!

Zoe

Married on 10/10/2020

Taco bout a cater

We hired Tatering and their staff to do a Taco bar. Tacos, I know right!! We had their skirt steak, brisket and chicken with rice n beans with all the trimmings. Let's just say I am still craving their food after 2 weeks. My parents are not big fans of Tex Mex were actually very impressed with them. Their staff were so sweet that they packed us a to go box so when we drove off in our limo we had food!! We highly recommend hiring them.

Brittany

Married on 09/13/2020

Great Food! Great Price!

Marc and his team were great to work with from the moment we went to taste test his food, to being such a breeze throughout our postponement, to the wedding day! The chicken we chose was tender and our sides were very tasty! We had quite a big percentage less than what we originally signed our contract for. This was due to covid restrictions and having family that needed to fly in. We were able to reduce our count by 25% on our contract and the Catering Lead who worked our wedding was kind enough to allow our guests to go back for seconds on the wedding day! Everyone LOVED the food and there were very few left overs at the end of the night! Overall, they were a dream to work with and could not recommend them enough! :)

-Brittany and Jordan

Courtney T.

Married on 09/12/2020

Great Food and Service!

We discovered Tatering at one of the Bridal Shows in Dallas, and instantly LOVED their samples of meatballs. When given further information about the catering options, I was surprised at how affordable their food was for the quality! We ended up booking a taco bar, which was delicious and easy. We contracted with Tatering prior to the onset of the COVID-19 pandemic, and obviously there were multiple policy and guideline changes that took place in the months leading up to our event. The staff provided were appropriate in following all safety guidelines, and the buffet was served to the guests to continue to limit person contact. We got multiple complements on the food. Another thing we loved is that we had to modify our large guest list to accommodate for the current Texas occupancy restrictions of our venue. Due to our contract we could only reduce our original number to a certain amount, which was still higher than our actual guest list. Marc, the owner, offered to pre-package the excess food and gave it to us there as leftovers, which we then took to our afterparty to supply our hungry midnight snacks after the wedding. It was an appreciated gesture! We would recommend this catering company to anyone in search for their wedding, they have great professionalism and wedding catering experience.

Judith W.

Married on 08/12/2020

Excellent Service for Wedding Dinner at Knotting Hill Place

Tatering provided the most delicious appetizers and dinner at my daughter's wedding at Knotting Hill Place on 12.20.19. Everyone said the food was delicious. They are so nice and provide excellent service. I highly recommend them, you will not be disappointed.

Tatering's reply:

Judith, Thank you so much for the kind words. Your daughter was in my top 5 of the year. I was thrilled that I could be there that night to share the joy.

Elisha S.

Married on 08/08/2020

Flawless and stress free

From start to finish, they made the entire process easy and effortless. Tatering was our caterer and bar for our wedding. They were extremely professional and everything ran so smooth. I received many compliments on how yummy the food was. Everything went beautifully!!

Maria N.

Married on 06/06/2020

Amazing! 5 + stars!

They were fantastic with the details, organization, and work WITH you!

Olivia D.

Married on 04/18/2020

Tatering is amazing!!!!!

Tatering was AMAZING!!!! They're food was amazing and the service at our wedding was awesome. Marc also responded quickly everytime I had any questions before the wedding. Marc is kind, flexible, hardworking, and easy to talk to. A few weeks before our wedding my husband and I decided to homemake our "late night snack" and we had asked Marc if he could prep and cook it for us. He was quick and eager to do it and made sure everything was how we wanted it. Using tatering for your big day is a no brainer and you will not be disappointed. We were SOOOO happy with marc and his team!

Rebekah G.

Married on 03/06/2020

Perfect! Marc & his Tatering team were outstanding!

Everything about Marc & his Tatering team were outstanding! His team were so kind & efficient in helping things get broken down at the end. My husband & I received nothing but compliments from our guests about the delicious dinner that was served. Hands down the best chicken parmesan we've ever had! Tatering will forever be our caterers for any event!

Miranda T.

Married on 02/28/2020

Good food, service, and price

We went with brisket and sausage for our wedding and were very pleased with how everything turned out! The meat was tender and delicious, and the coleslaw was a huge hit! Everything was very reasonably priced and they provided great service as well. Would definitely recommend!

Daniel M.

Married on 01/10/2020

Great Customer Service and Dinner Service

From the initial tasting of the food months before the wedding, up to last minute changes needed before the event, Tatering was wonderful. The business manager, Seiya, and the owner/chef, , suggested great options for our meal.
The price for this caterer was amazing, and totally fit our budget. We we even able to add some hors d'oeuvres, like the Dr. Pepper Meatballs, and still remain within our goal.
On the day of our wedding, the servers and bartenders were there early and setup everything just like we wanted. The food was hot and delicious, with even a little extra for those guests who wanted to start eating early.
Love everything that came with this caterer and am recommending them to all of my friends who are having weddings or parties in the future.

Shannon B.

Married on 12/29/2019

Mother of Bride

Marc and his teams were amazing from consultation to wedding reception. I will highly recommend Marc and his wonderful wife Kathi for all catering events.

Christine A.

Married on 12/28/2019

The perfect catering company

My now husband and I absolutely love Tatering. When I walked in and did my tasting, you could tell the food was fresh and made with love, to emphasize how fresh, we got a personal tour of the kitchen and it was immaculate. The customer service is great as the sales manager always reached out and followed up. The owner Marc also gave us a lot of tips and recommendations for some amazing vendors that completed our day. Honestl,y nothing can beat their different price brackets(which is huge for a couple paying out of pocket) and the quality of service they provide. I see them recognized everywhere and would definitely choose Tatering for any event.

Natasha

Married on 12/01/2019

Budget friendly bbq that melts in your mouth!

Marc Caplette with Tatering provided our catering and place settings for our special day. His team arrived early and set the table settings up beautifully. We rented chargers, plates and goblets from him. We chose BBQ and we were not disappointed. There was an abundance of food and the guest seem to all enjoy everything. His brisket is incredible. Prior to booking him as our caterer we wanted to do a tasting. Even though we requested a tasting on thanksgiving weekend (a very busy weekend for his crew), he made it happen. He is always willing to help and truly cares about his brides. He is always quick to respond to both email and messages. When it comes to being budget friendly you will not find a more budget friendly option at this quality of food.

Covee O.

Married on 11/14/2019

Amazing service!

Tatering catered our wedding and the food was so amazing! The brisket was so good and the signature sauce was perfect! Marc was clear on everything, very professional and made sure everything was perfect.

Meghan S.

Married on 10/17/2019

It was amazing!

This company was amazing!! Marc did a great job with everything and was super friendly! My now husband and I will forever recommend tatering and Marc!

Erin

Married on 09/07/2019

Fantastic Full Service

Marc and his team were incredible! He was very attentive to our multitude of questions and concerns throughout the planning process.
We chose to go with the full-service option and we were blown away by the attentiveness and professionalism of this service. Marc and his team did it all; from place settings to setup, appetizer serving to cake cutting! Our guests are still raving about how well the steaks were cooked and how flavorful the truffle mac and cheese was. We had numerous changes during the planning process and the Tatering team was so flexible and understanding with every change we made. Hire Tatering and you will not be disappointed!

Tatering's reply:

Erin,
Congratulations again on your amazing wedding day. Everything was so perfect and we were honored to be part of your day.
It was our privilege to deliver a 5 star Formal dining experience for your family, friends and both you and your husband Eric.

~ Marc

Cheri

Married on 07/06/2019

Superb service!

They were fabulous and delicious! I will definitely use them again and again! Thanks for perfect birthday dinner in May 2019 and bridal shower dinner June 2019. You have the best tasting Barbecue and service to match! They were on time, food was delicious and hot the whole venue time, and they are very kind professional people to do business with!!

Susan C.

Married on 06/29/2019

Tatering - awesome!

Marc Caplette and all his staff at Tatering were really wonderful to work with! They were very flexible as we worked through all the details and the day of they really went above and beyond. They were so pleasant and easy to work with. And the food was delicious!! You really wont get a better "bang for buck" in DFW than with Tatering. Highly recommend!
Are you interested?
Send a message