Reviews
5.0 out of 5 rating
Quality of service

5 out of 5 rating

Average response time

5 out of 5 rating

Professionalism

5 out of 5 rating

Value

5 out of 5 rating

Flexibility

5 out of 5 rating
100%
Recommended by couples
Awards
75 User photos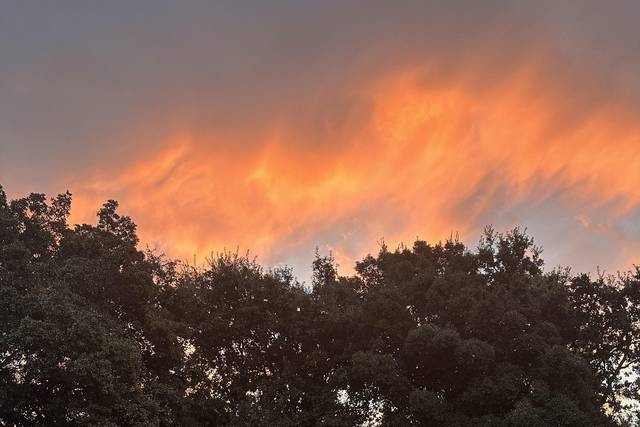 + 71

photos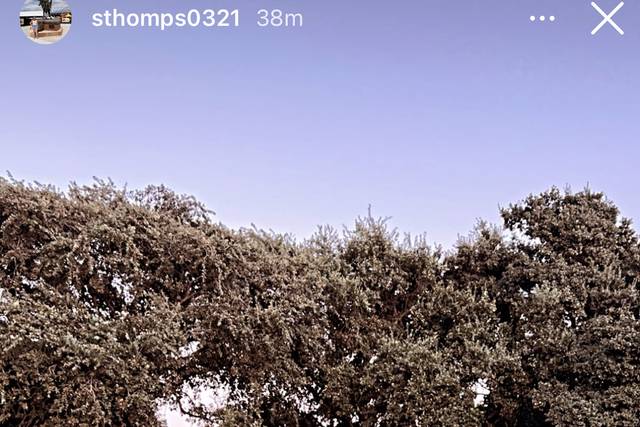 Featured

Scott H.

Married on 05/01/2021

Amazing beautiful wedding

My wife and I had our wedding here with tons of family and friends. Everything was perfect and beautiful. The house was huge to be able to fit all of our groomsmen and bridesmaids (16 of us). The grounds were well kept, and Gary couldn't have been a better host.

+ 2

photos

Keri C.

Married on 10/14/2023

Wonderful and easy

From the minute we booked this venue we were able to be in constant contact with the owner, Gary. He answered all of my questions quickly and provided wonderful support when we arrived and throughout the weekend. This venue is somewhat of a hidden gem. Sitting on vineyards and showcasing the beauty of suisun valley this really was the most amazing place to celebrate our love.

+ 2

photos

Katie K.

Married on 09/23/2023

Excellent experience

The setting is gorgeous and Gary was wonderful to work with! He was very responsive and flexible. The night setting was especially beautiful!

Are you interested?

Send a message

Elizabeth D.

Married on 09/16/2023

Seamless and Romantic Wedding Weekend

We had such a lovely stay at the Suisun Valley Inn. We had a small wedding (20 people) in the backyard, and it couldn't have been more beautiful. The home is large and expansive, with space for everyone. I appreciated that kids and dogs were welcome. The kitchen is great for cooking for a large group with two ovens and dishwashers. Gary was the real star of the show - he helped with all of my event needs, was responsive, checked in but gave us our privacy. I will always cherish this place.

Sandra M.

Married on 09/01/2023

Memorable Welcome Dinner at the Suisun Valley In

We hosted our Welcome Dinner at the Suisun Valley Inn at Monroe Ranch on Sept 1, 2023, and the venue and services exceeded our expectations!!
We rented the Inn for 5 nights for our family to stay, as we live locally, and they raved at how wonderful and inviting it was to stay at the Inn. They raved about the bedrooms, location, beauty and uniqueness of the Inn! My family enjoyed sharing breakfast every morning, using the outdoor grill, and all the kitchen supplies available.
We flew in a chef to prepare our Welcome Dinner Wedding Chicken meal and the Inn's kitchen was spacious and efficient to prepare the meal for our 85 guests!!
Gary and his team did an exceptional job setting up the guest tables and buffet tables, placing them exactly where we needed to accommodate everything.
If you are planning a wedding in Suisun Valley, I highly recommend the Suisun Valley Inn.
Thank you,
Sandy and George

Reeta

Married on 08/26/2023

Our dream venue and it lived up to it!

What an incredible experience we had at the Inn! We booked the Inn for 5 days for our big Indian wedding and had relatives stay with us. It was so convenient to have one location for the several days worth of rituals and ceremonies that we had. Gary was helpful all throughout, from the moment we booked our stay to the moment that we departed. Every single person raved about how beautiful the property is and several of my family members want to start having our family reunions there! We absolutely recommend the Inn for all occasions and are excited to visit again in the future :)

Shuna R.

Married on 08/18/2023

Gary was amazing the house was amazing as well the property was simply beautiful I can't wait to go back

Excellent venue I was sad to leave best 5 days of my life .

Jeanine H.

Married on 05/20/2023

Amazing and beautiful venue!

Amazing venue! The Inn accommodated our out of state friends and family. Very clean, well stocked and comfortable. The grounds were beautiful. Wonderful backdrops for photos, from the trees in the back to the vineyard and magnolia driveway in the front. Gary was excellent to work with! Always answered quickly, worked with us on everything, great attitude too!

+ 3

photos

Rose S.

Married on 10/15/2022

Parents of the bride

The Inn and the property is more beautiful then the pretty pictures.

Gary was the easiest person ever to work with in planning a wedding. The house was a perfect spot for both family's (bride and grooms) to bond and handle all the wedding events in one place.

The views from all sides of the property are amazing!

We highly recommend the Inn!

Great location!

Scott

Married on 10/01/2022

Amazing Venue for a Wedding

Suisun Valley Inn at Monroe Ranch was the perfect place for our wedding and reception. The property is beautiful and the vendor provided us with the wedding and reception of our dreams. Thank you so very much!

Finn N.

Married on 06/21/2022

Amazing Venue

Suisun Valley In. Is a fantastic wedding venue with amazing wine country views in a quiet setting. Gary was awesome to work with and really took a lot of the stress out of wedding planning!

Joel A.

Married on 05/28/2022

Wonderful experience!!

Great venue to have family together to experience a piece of the area. The vineyard out front, the spacious yard is an excellent place to hold an event. One thing that was difficult did you will be using all the rooms was that the water pressure and heat was not present during our stay, bummer! Overall, we loved it and Gary was great and very responsive.


Suisun Valley Inn at Monroe Ranch's reply:

Hi Joel, Thank you for your review and comments. I became aware of the fact that when all seven bathrooms are in use simultaneously, the water pressure drops. So in August we purchased a new and more powerful water pump which seems to have resolved that issue. We also installed dual tankless hot water heaters recently that provide endless hot water although it can sometimes take a few minutes to reach the far wing of the house. I realize that your wedding day is one you will remember for the rest of your life, so we will continue to strive to do our part to make it as perfect and enjoyable as possible.

Mari

Married on 05/21/2022

Amazing venue and very affordable

Not only was the venue beautiful but it was super affordable! It also gave us great flexibility when it came to vendors. While other places charge and arm and your unborn child, you can have this beautiful venue for 3 days and still is affordable. I was able to stay within my budget all while looking like I spent a fortune. Gary, the owner, is also super easy to work with.

+ 3

photos

Dawn A.

Married on 04/30/2022

Beautiful and perfect

The Suisun Valley Inn was perfect for our wedding as it is on a vineyard which is what we wanted. It was a bit more affordable than going to wine country but we got the same beauty and we loved that we got to stay at the venue for a couple nights. It was comfortable and easy to get ready in. Provided a lot of space for all the guest. We also loved that the lights, tables, chairs, table covers and dance floor were provided. I would highly recommend Suisun Valley Inn!

Sarah M.

Married on 04/02/2022

Wonderful Family Wedding!

We loved getting married at the Suisun Valley Inn! We stayed at the Inn Thursday-Monday with our immediate families and had a blast setting up the house for the ceremony, cooking, and hanging out. We had about 100 guests at the ceremony for a backyard wedding with a non-fussy but elegant vibe. I would recommend!

Chaithra S.

Married on 08/14/2021

Amazing, 11/10!!!

This ranch is beautiful! We had our intimate, traditional, South-Indian wedding at the Suisun Valley Inn in August. The living room was ideal for hosting the smaller rituals. The wedding ceremony and reception were hosted outside. The greenery and vineyard are ideal locations for stunning photography. The large lawn is like a blank canvas, and we were able to design the décor and seating as we pleased. We really loved the venue; and so did our guests. Gary is also one of the kindest people that we've met during this wedding planning process. He goes out of his way to help his clients (ex: safeguarding my numerous last minute Amazon deliveries, just days before the wedding). We highly recommend Suisun Valley Inn.

Jennifer B.

Married on 07/17/2021

Perfect Venue, You Won't be Disappointed

My husband I could not be happier that we chose Suisun Valley Inn for our wedding. It is the perfect wedding venue. The vineyard setting of the inn was gorgeous. Located just over the hills from Napa Valley, Suisun Valley has all of the beauty of Napa Valley, but none of the congestion or commercialism. The inn itself is also beautiful. We loved the colonial structure. The inside spiral staircase, the columned front porch, and the French doors leading to the backyard all made beautiful backdrops for many of the wedding photos. So did the backyard, which was lined with old oak and pine trees for an outdoor, forest-like feel. Both inside and out, the inn is as nice as it looks in the photos on the website. All rooms were clean, comfortable, and well designed, making a great place for the wedding party to stay for the weekend which everyone really enjoyed. There was plenty of yard area to play backyard games during some of the "quieter" times before the wedding. On the day of the wedding, the side yard made a beautiful site for the ceremony, and the backyard, which was shaded and protected for the most part, made a great site for the reception. Throughout our wedding planning and during the wedding itself, the owner of the inn, Gary, could not have been nicer or more supportive. He was very easy to work with -- always promptly answering our questions, giving us tours of the property for planning purposes, and accommodating our various requests. We would rate this venue over 5 stars if we could as we could not recommend this venue more.

Rose

Married on 09/18/2020

We had a great experience here in Suisun Valley Inn

We originally booked a different venue for our wedding and that was a nightmare, then we found Suisun Valley Inn and the rest is history ❤️❤️❤️We had our wedding here Sept 1st and that is in the middle of pandemic plus the wildfires here in California. We were very blessed that amidst of that we were able to pull off a very beautiful wedding here in Suisun Valley. Gary was awesome, allowing us to check in early the day before our wedding. We were able to set up all our DIY decorations. He was very good in exchanging emails and keeping us updated with the county's current rules and even weeks before the wedding and days before with the wildfire updates.
The mansion is huge and able to accomodate our immediate family so they didn't have to book a different hotel to stay. Very spacious and clean.
The backyard is gorgeous, way enough lighting with the market lights that looks great in pictures. They were able to set up chairs and tables with more than enough social distanncing for our guests. The vineyard is huge you can have awesome pictures for your big day, our guests also enjoyed taking pictures of this place. We were very happy with this venue that all of our guests could not believe that we can have this beautiful wedding in the middle of this pandemic. We made sure we have enough sanitizing stations, masks and social distancing for everyone. Would totally recommend this venue if you want a stress, hassle free and memorable wedding. 😁

+ 2

photos

Carly M.

Married on 09/05/2020

10/10 Recommend!

Everything from our first tour of the venue to checking out the day after the wedding was amazing! Gary was always quick to respond and very informative, especially with Covid-19 going on during our planning and wedding. He was extremely helpful in the setup and takedown of our event. The house itself was our favorite decision of our wedding; having some family and friends be able to stay there with us leading up to the wedding and the night of made it an experience to remember for a lifetime. Gary even helped us with personalized wine bottles with our names and wedding date printed on them! We might even book again for our 1 year anniversary!

Saroja N.

Married on 08/14/2020

Gary was very responsive to all our requests and it was perfect . Absolutely I will recommend to the venue and the vendor for anyone .

We had our daughter's wedding at the Suisun Valley inn recently and our experience was absolutely great
Venue was meticulously clean all the rooms and our outdoor wedding was perfect
Whole process was very pleasant, Gary's response for my emails are very quick
During this pandemic we are very happy that we found his place and I so strongly recommend this venue
All our guests have very positive feedback as well for the venue , Gary followed all Covid protocols , all felt very safe at the wedding

Jessica S.

Married on 06/20/2020

Beautiful venue

We had our wedding at the Inn in June and it was beautiful. The venue is perfect for stunning photography, especially at sunset. If you have the opportunity, stay there for the weekend and watch the sun go down over the vineyard for a sunset date on the porch with your fiancé before the big day. It's peaceful, magical, and serene. Thank you, Gary, for your guidance and help! It was beautiful.

Sierra R.

Married on 06/20/2020

Wedding 6-20-2020

Having my wedding here was a dream come true. Gary was very accommodating and responsive, making the whole process run smoothly. I will forever cherish my time at Suisun Valley Inn.

Suisun Valley Inn at Monroe Ranch's reply:

Thank you Sierra & Jamahl. Your concern for the safety of your guests by observing the Health Department guidelines to prevent the spread of COVID-19 was what made your wedding possible and an outstanding success.

Kari K.

Married on 05/02/2020

Wonderful Wedding Weekend

We had such a beautiful wedding at Suisun Valley Inn. Gary was so helpful throughout and helped set up everything so that our reversal dinner and wedding day were beautiful. Gary was easily available and checked in often to make sure our wedding was perfect. The venue is so beautiful and it's so nice to be able to stay on site. I would recommend this place to any bride and look forward to returning for a wine weekend in the future.

Amber

Married on 09/13/2019

Great place to have a wedding!

We got married on 10/11/19 at Suisun Valley Inn. The venue owner, Gary Bacon, was the sole reason we rented the venue in the first place. We were looking for a venue that was flexible for what we wanted and envisioned for our wedding. Gary and Suisun Valley Inn was just that. From the time we rented the venue, which was about a year away out from our wedding date, Gary was unbelievably responsive answering all of our questions and requests. I cannot thank Gary enough for all he did for us to make our wedding day the best day of our lives.

Joelle R.

Married on 06/08/2019

Elegant Setting with Vineyard Views!

My husband and I were married at Suisun Valley Inn at Monroe Ranch on June 8, 2019! We had trouble with our original venue due to the wild fires and we were lucky enough to find Suisun Valley Inn. It was closer to home and had breathtaking views! Gray was also wonderful to work with! He was flexible, responded quickly to inquiries, let me walk to the grounds several times and let us check in early. His team was so helpful with set up, and take down. Suisun Valley Inn is well maintained and rich in history! Our friends and family enjoyed our day and the setting surely added to the memories we made. We would choose Suisun Valley Inn at Monroe Ranch all over again. We even said we'd book for a 10 year anniversary party!
Are you interested?
Send a message