26 Reviews
Recommended by 100% of couples
Quality of service

5 out of 5 rating

Average response time

5 out of 5 rating

Professionalism

5 out of 5 rating

Value

5 out of 5 rating

Flexibility

5 out of 5 rating
4 User photos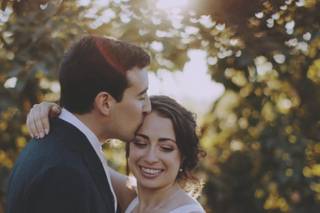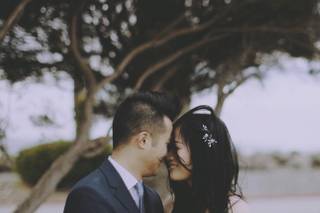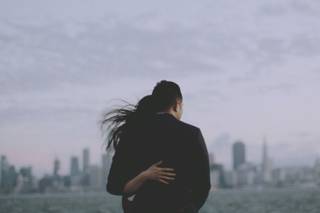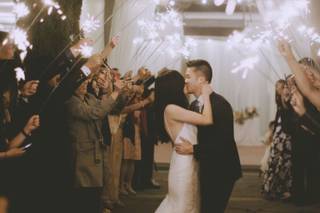 Abby

Married on 10/06/2018

Such a wonderful pair with so much talent

Jesse and his team are the most warm people and anyone would be lucky to have him for their wedding. We are so happy we found Owl and Tree because he captured our day better than we remembered it. Thank you again guys!

Anna

Married on 08/05/2018

Jesse was INCREDIBLE to work with! He was responsive, professional, and made sure that we understood the process. Our wedding film is probably the best thing we have ever seen as it captured our wedding exactly how we felt the day was. He and his team did such a great job and we would HIGHLY recommend Owl & Tree over and over again. THANK YOU, Jesse, for capturing one of the best days of our lives!

Jennifer

Married on 05/05/2018

Owl & Tree made the wedding film of our dreams. We highly recommend them! I looked at so many videographer options before discovering Owl & Tree, and I fell in love right away. My fiancé loved their style as well and basically said he would only want to get a wedding video if it was made by Owl & Tree.

We are so blessed to have worked with Jesse. He makes film magic. The film he produced for us beautifully captures the emotions and moments of our wedding day—he truly makes the small moments become extraordinary memories. Friends have told us that it's the best wedding video they've ever seen and that it really tells a story. Jesse's style is natural and organic, while at the same time having an incredible cinematic feel so you look like you're in a movie. The movie of your life! We love his use of light and luminosity. Jesse is also the kindest, warmest guy and was a pure joy to have with us on our big day.

We can't stop watching our film and look forward to cherishing it for many years to come. If you're on the fence about getting a wedding video or on the lookout for the perfect videographer—look no further! Guaranteed that Owl & Tree will produce a treasure for you.

Are you interested?

Send a message

Nadine

Married on 04/28/2018

We had the best experience working with Owl + Tree for our wedding! Jesse was so responsive in the lead up to our wedding and made things so easy the day of! He and his team were so calm and accommodating on the day of our wedding and blended so well into the event! My husband and I didn't even feel like we were on video because it felt so natural! When we got our highlight video, we loved everything we saw and were so overwhelmed with emotion! The team managed to capture such raw emotions and candid moments that it helped us to relive the day all over again! We can't stop watching the video! Thank you so much for documenting such an important day of our lives in such a special way!

Nandita

Married on 04/14/2018

Jesse was extremely professional and responsive in our planning stages and paid so much attention to detail, in the form of video conferences before the wedding to walk through details of our rituals and paid a lot of attention to what was important for us. He was kind, courteous and very professional the day of! We knew he was always around during important moments yet he would never be in our face, which was just perfect. And finally, the wedding film that was delivered to us far exceeded our expectations!! We've seen it like 500 times in the last few days and have cried half of those times! All our friends and families are also blown away by the incredible quality, essence and feel of the video and so many people commented that they didn't know that wedding films could be so beautiful :) We are so grateful we chose you guys! For couples looking for a good videographer to capture the true feel of your wedding day - these guys are worth every bit of the money!

Megan

Married on 08/19/2017

Jesse was incredible to work with. He responds quickly, has a great personality, and made my life as a bride much easier. That right there is priceless! Everything leading up to the wedding was so smooth, I never had any worries. On the day-of, he and his second videographer were punctual and ready to go. Everything was seemless and my husband and I loved having them be a part of our day. It's like they were our friends hanging out with us at our wedding. Our highlight video is everything I could have ever wanted and I've watched it over and over again. Our friends and family love it too! I highly highly recommend that you choose Owl & Tree for your wedding, they are the best of the best.

Anne

Married on 05/06/2017

Words can't even begin to describe how much we love the video Owl & Tree made for our wedding! We didn't know if we wanted to splurge and get a videographer since we had a photographer already and so many of them out there look pretty mediocre. After some research, I found Owl & Tree on The Knot and after watching a few of their wedding videos online, I knew we had to book them. From the beginning, Jesse was super quick to respond to emails and questions. My husband and I got coffee with Jesse a couple months prior to the wedding so we could ask any more questions about the day of and get to know each other a little bit before spending the most important day of our lives together! I was pretty nervous about having cameras around us all day of the wedding, but Jesse and his wife, Alex, were so sweet and brought a great energy that definitely helped calm any nerves we may have had. We got the film three weeks later and WE ARE IN LOVE WITH IT! It's such high quality and unlike any I've seen anyone else create. Seriously one of the best decisions we made for our wedding, hands down. THANK YOU JESSE AND ALEX!

Rose

Married on 10/16/2016

I contemplated so hard on whether to pay for a videographer for our wedding and even googled online conversation threads to see if it would be worth the money - keeping in mind that we had to plan for two separate wedding occasions which equalled much more money spent. However, my gut told me that I had to have it and I am so glad I got the then fiancé and now husband to cave into my wants especially because I found the perfect company to film our wedding in Yosemite National Park! I did a lot of research prior to committing to a videographer and fell in love with the style of film that Owl & Tree produced based on their portfolio. They truly went above and beyond what we expected - punctual, professional, responsive, flexible, easy going, and provided the best value with high quality. Jesse and Alex deserve 5+ stars all around and we are so grateful to have had them capture the best day of our life. WE LOVE our short film so much, we can't stop watching it so please hire them because you will not be disappointed :)

Megan

Married on 06/25/2016

I absolutely loved having Jesse as our wedding videographer. He answered all my questions every step of the way, and went above and beyond to ensure that we got the exact type of film we wanted. On the day of the wedding, he was the perfect balance of capturing candid moments (without us noticing) and making suggestions of some footage that we may want. He worked perfectly with our photographer throughout the day. I was able to give some input on the songs for the videos, and he had great ideas for the other songs that fit perfectly. The videos are beautifully edited, and I'm so glad that I decided to hire a videographer! I would definitely recommend Owl & Tree to everyone!

Nicole

Married on 05/14/2016

My husband and I were fortunate enough to have Jesse film our wedding in May. During the planning process, we kicked around the idea of hiring a videographer but were cautious because there are so many expenses that go into planning a wedding. When we found prior wedding films that Jesse had taken, we were sold. Jesse was so wonderful to work with and spent so much time with us the day of our wedding. He is so good at what he does, half the time we didn't even know he was there! When we received our film from Jesse a few weeks after the wedding, it confirmed for us that spending the money to hire Jesse was the best decision we made and the best money spent! Jesse gives you a different view of your wedding than you experienced that day. Everyone that we have shared the video has been blown away by how incredible it is. We watch it over and over again and will cherish it for years to come. Thank you so much Jesse!

I can't say enough good things about Owl & Tree! We loved working with Jesse! He is easy to get along with and makes you feel at ease and makes you forget there is a camera around you the whole time! Our video turned out better than we expected! Loved the quality and hard work that was put into it!

Lynda

Married on 04/18/2015

We loved our experience with Jesse from the get-go. He was very professional and was with us the entire day without any hourly restrictions. Throughout the whole wedding planning process, he was easily available via email and answered any and all of my questions. My husband and I can't wait to see the final product!

We were lucky to find Owl & Tree Films a couple months before our wedding. We ran across their website on the knot and loved the samples we saw as they were so cinematic and decided with the investment...and we are happy we did! We were nervous at first because we were having a traditional Vietnamese wedding, and it wasn't something Jesse has done before. We gave him a quick overview of what a Tea Ceremony was like, a timeline of our long day's ceremony & events (tea ceremony at both parents homes, catholic church ceremony & reception), and he and his wife Alex had no trouble following everything that was going on! Very impressive given mostly everything was in Vietnamese. Jesse and Alex were very easy to work with and really enjoy what they do. Our wedding day was long and big with ~500 guests, so they were pulled in so many different directions....yet they still had a smile on by the end of the night! We recently received the highlight video and was very impressed how quickly it was turned around and how he was able to capture so many of the highlights we wanted from the long day. Definitely brought a tear to our eyes to relive our wedding day again through the short video. We got a lot of compliments from our friends on the highlights. Looking forward to getting the blue ray disk with footage from the entire wedding!

Hazel

Married on 03/07/2015

I am awestruck by the beautiful wedding video Owl & Tree made of my daughters wedding. From beginning to end it was absolutely beautiful. The really nice thing about them is that we never really even noticed they were filming. The quality and detail is wonderful.

Hollynd

Married on 11/08/2014

Not even sure where to start.. As a bride, you hope that you choose the right vendors to make your wedding everything you have dreamed of. Owl & Tree exceeded beyond my dreams. After hourrrrss on the computer searching for a videographer that fit my style and didn't break the bank, I stumbled upon Owl & Tree. I immediately contacted Jesse to see if they had my wedding date available and sure enough they did! It was destiny! My sister and I met up with Jesse at a coffee shop where we just talked and got to know eachother. He really paid attention to the type of people my husband and I were. It just really meant a lot that he took the time to visit. Now to the actual wedding day, it was perfect! Their team worked perfectly with my Photographer which is a plus, and I felt completely comfortable with them there! They were like ninjas, weren't in the way and at the same time, captured my wedding's personality. When I got first saw the Cinematic video of my wedding, I criedd and criedddddd. It was absolutely beautiful. Something like in the movies. Oh and for the music choices, he gave me a TON! All amazing!!! Loved that part. Then I received a HUGE fun box with movie treats and multiple disks printed for us. When I said it as like a movie, not joking. I even had asked Jesse for some of the raw footage of me and my dad, stuff like that and he was more than happy to get those to me. OVERALL if I could put 10 stars for all Owl & Tree, I would. If you are looking for a videographer, look no further. :)

Jessica

Married on 10/25/2014

We decided to hire a videographer at the last minute, about 2 weeks before our wedding date. At first, we were unsure of whether we needed one and then decided that it was only a small investment for something that we would be able to have for the rest of our lives. We looked at many videographer's websites and had a hard time finding someone that was affordable & fit the updated style we were going for… until we stumbled upon Owl & Tree. All of their previous work was flawless, featuring current songs and editing that fit perfectly with the couple's style and music. We would've been happy if our film turned out even half as good as the others.

During the wedding day itself, Jesse and his wife, were so pleasant and seemed genuinely happy to be there. We could tell they were definitely working hard to make sure they captured every moment but without feeling intrusive or getting in the way of the festivities.

Just less than a month later we had our film. We were so surprised with the fast turnaround and the quality of the video! We absolutely could not have asked for anything more…. It was perfect. We watched it over and over again. Our friends and family commented a lot on how well the video was done and the attention to details. They just had an amazing way of piecing everything together, having the film go a long with the music, and telling the entire story of the day. It was truly magical.

So if you are debating whether or not to have a videographer for your big day… your answer is yes and hopefully Owl & Tree is available! You will be so happy that you did… we truly felt it was one of the best decisions we made! Thank you so much Jesse & Alex!!!


Amy

Married on 08/17/2014

Owl and tree is the bomb! I still can't believe my eyes when I watch my wedding video. Seriously the best choice I could have ever made!

Rachel

Married on 08/09/2014

Great work! I was blown away by the final film! Unlike anything i've ever seen.

Laura

Married on 08/01/2014

All I can say is I was literally jaw dropped when I say my wedding film. We are so glad we went with Owl & Tree. Not only do that do amazing work but they are extremely great to be around. We loved having them be apart of our big day and would hire them back in a heart beat.

Hope

Married on 07/20/2014

My wedding film was fantastic! When we were going to choose a wedding videographers we actually initially were trying to hire a different person to film but they were unavailable. Thats when we stumbled across Owl & Tree AND WE'RE SO GLAD WE DID! They did a wonderful job and were very professional with their work. Our film turned out amazing! We loved their work and would hire them again in a heart beat!

Michelle

Married on 06/21/2014

Literally BEST EVER! Seriously I did not expect our wedding video to be so ridiculously beautiful! My mom and me both cried watching it. I can not thank Jesse and his team enough for all the wonderful work they did!!!!

Jenny

Married on 06/07/2014

Jesse & his team were wonderful! They not only made the best wedding film EVER! But they were easy to get to know and work with the day of and excellent at what they do! AMAZING work!

Ashley

Married on 05/11/2014

Words can't really describe the moment when I first watched my wedding film. I thought to myself "It looks just like a movie! How'd they do that?" I've never seen a better wedding video in my life. Jesse & his assistant were also just wonderful to be around. Very easy to talk to and work with. Great job would highly recommend them!

Owl & Tree Wedding Films's reply:

Thanks Ashley!

Haley

Married on 04/13/2014

They did a wonderful job on my wedding film! It was beautiful as can be:) Ya'll rock!

Kate

Married on 03/23/2014

Outstanding work and incredible talent! Our wedding film was the best ever! I can't even describe to you how much I loved it! Great great work! Thank you so much!
Are you interested?
Send a message