49 Reviews
Recommended by 95% of couples
Quality of service

4.8 out of 5 rating

Average response time

4.8 out of 5 rating

Professionalism

4.8 out of 5 rating

Value

4.8 out of 5 rating

Flexibility

4.6 out of 5 rating
Awards
43 User photos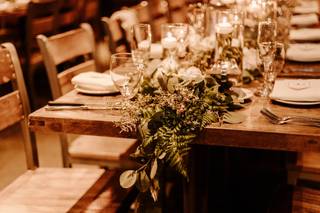 + 39

photos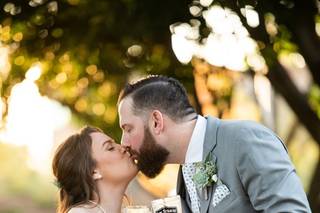 Taylor

Married on 08/01/2020

Make planning simple, fun, amazing

They make it so easy for us and are very responsive!

Amalia U.

Married on 11/24/2019

Best Wedding location Ever!

Our wedding at Karl Strauss was amazing. The support we received from Jory and Monica during the planning process and day of was outstanding. They answer all our questions and provided guidance to make our planning process and day of as stress free as possible. The staff at our wedding were so caring and provided the best hospitality I have ever seem. The venue was so beautiful and perfect. Everything ran to smoothly and flawless. Our guest couldn't stop raving about the food, the great hospitality the staff offered, and how much fun they had. Thank you all for making our wedding unforgettable.

Maggi C.

Married on 11/23/2019

Lovely and Fabulous

Jory, Monica, and the KS team made my wedding flawless! Jory was always available for any questions and to meet whenever I needed. She was very personable and easy to work with. Monica, the day of coordinator, knows exactly how to organize the day and is a pro. Words can not describe her work ethic and passion. It ran like clock work in there because she is on it. She was also thoughtful in so many other ways, such as helping me with bandaids and my shoes.

The food was so delicious! I can't tell you how many guests have raved about the food! KS offers so many food options that every guest was pleased. The bakery and DJ that KS worked with did not disappoint. The cake was so tasty and the DJ was awesome and experienced. He even gave me some tums to help with my stomach ache. So great!

Did I mention how lovely the venue is? The plants and pond made for gorgeous photos. It was very nice to be able to have the event inside and outside by use of the patio. And obviously the beer was one of the best parts of the evening!

Lastly, I feel the price of the wedding was very reasonable for what was offered. No venue fee! And the food is cooked on premise. There are many other things included, like linens, cake, and DJ.

Overall, my husband and I couldn't be more pleased with the planning process through KS and the day of. Wonderful staff, food, beer, and venue to say the least.

THANK YOU KARL STRAUSS! This was our dream wedding. We actually had our first date in 2012 at your Downtown SD location. We have always held KS close to our hearts and have been drinking your beer for years.

Are you interested?

Send a message

Mike K.

Married on 10/19/2019

Simply the best venue you'll find

We cannot express this enough, if you want an AMAZING wedding experience with a phenomenal team that pays attention to every detail - HAVE YOUR BEST DAY EVER AT KARL STRAUSS!

We spent countless hours researching and visiting different venues, and we hit the jackpot with Karl Strauss! Between the amazing food, variety of beer and beautiful scenery, this venue truly has it all.

The entire Karl Strauss family went above and beyond to ensure anything we thought of or dreamed up was covered, and this was the case from the moment we did the initial walkthrough and asked hundreds of questions, to our wedding day. The Karl Strauss team is unlike any other, and we are so incredibly fortunate to have worked with them! Because of the amazing Karl Strauss team, we were able to go into our wedding day stress free knowing that we were going to have the best day ever, and our wedding day we executed absolutely seamlessly!

We cannot stress enough how much we loved our wedding venue and the experience we had with the Karl Strauss team! We can't wait to stop in for a beer next time we're in town, and to reminisce about how absolutely perfect our wedding day was! Thank you Karl Strauss, we love you!!!

+ 2

photos

Janny C.

Married on 10/12/2019

Beautiful venue for your Wedding

Karl Strauss offered top notch service for our wedding. Everything came in the package (organization of the event, appetizers and dinner, cake and cake cutting, TV and audio equipment, set up of the ceremony and arch, and DJ/ lights). Our guests enjoyed the food very much. Jory and Monica answered all our questions promptly via email and also made time to meet in person. The waiters and service was so smooth that we have not even been noticing them, but the plates and appetizers were still making their way around. Also the manager of the event, Monica, was very clear and communicating well about our bar tab expenses throughout the night. There are some beautiful spots to take photos and videos at the venue itself and around the venue. This complete package and organization allowed us to not stress out, but really immerse with our family and guests and enjoy the event. We strongly recommend Karl Strauss Japanese Gardens for a wedding venue!!

Janet

Married on 10/05/2019

Best wedding of the year!

Absolutely the best wedding ever! I'm the mother of the bride and all my friends and family told me what an incredible wedding it was. The ceremony set the tone for the whole evening with the sun setting as a backdrop. It was a magical venue and the entire evening was stress free and went off without any glitches. I worked with Jory, who coordinated the entire event and took care of every detail, including giving me samples of all the food to taste. Monica was the day of event coordinator and runs a tight ship! She ran the rehearsal and also was at the wedding to make sure everything went smoothly! Both women were very professional and a joy to work with! Everyone raved about the food and of course the big selection of beer and wines. I don't think I've ever been to a more fun wedding! Perfect venue, perfect staff and most romantic! The all-inclusive package made the planning a breeze..Thank you to all the staff at Karl!

Natalie

Married on 08/31/2019

Excellent wedding venue!

We couldn't have asked for a better venue for our wedding! The people at Karl Strauss were kind, responsive, easy to work with, and helpful throughout the entire planning process and day-of. Their wedding package was very inclusive and reasonably priced. It was one of the few, if not only, venue in San Diego that had everything we were looking for and was also in our price range. The package was so inclusive that it made planning significantly less stressful. They were also happy to accommodate our specific requests, making our wedding exactly how we hoped it would be! The food was also delicious and of course they had a great drink selection. The venue itself is gorgeous, with the Japanese garden and koi pond providing a sense of peace and serenity. We highly recommmend Karl Strauss!

Molly P.

Married on 07/06/2019

Best venue ever!

Oh my god, I was blown away by my experience with Karl Strauss for our wedding! Everything was so incredibly beautiful and the event ran so smoothly it made for the most stress free day ever. Monica went above and beyond all of our expectations to make the day better than we could have ever expected. She is a rockstar!! The food was delicious, the drinks were amazing, and the venue was the perfect backdrop for our ceremony and reception. We received so many compliments from our wedding guests and we are so so so happy with how it all turned out. We would highly recommend this venue to anyone looking to have the most amazing wedding ever!

Denisse

Married on 06/09/2019

Wonderful!

Beautiful venue and extremely professional, very quick to respond to any question you have.

Joseph

Married on 05/25/2019

Beautiful, Affordable and Memorable Wedding Venue

We had the pleasure of getting married here in May 2019!

From the start, Jory and Monica were awesome to work with! They helped us come up with a layout that works, food options, décor options, and were flexible when it came to using outside vendors (lighting and musician). Jory was always available when we had last minute questions. Monica helped keep the day completely organized and stress free. All of the wait staff were helpful and friendly to our guests.

The food was delicious and the cake was amazing. We received so many wonderful compliments on the venue and food. This place transforms into the perfect wedding reception where you don't feel like you are in the middle of a restaurant/business center. We had the whole place entirely to ourselves so we didn't have to worry about sharing space or wedding crashers. Parking was easy and the hotel across the street was really convenient for our guests.

We had an awesome brunch the next day, that was out of this world.

It was so great working with Karl Strauss! Thank you especially to Jory and Monica!

+ 9

photos

Scott D.

Married on 05/10/2019

A perfect event!

The location was divine, the food delicious, the beer and the people best in town! We had a wonderful and memorable event, and it went through without a hitch -- our last-minute changes and additions/subtractions were handled smooth-as-silk and we are grateful!

Yvette B.

Married on 03/30/2019

Our perfect day

Our day was perfect! My husband and I both wanted our family and us to have fun! We wanted good food. Great music to dance to. And we both wanted it to be easy. The team at Karl Strauss was so amazing, while we were looking, after the contract was signed, and of course the day of! I gave very little direction to Jory and her team and they made my dream day Perfect. Our guest are all still raving about ALL of it. The customer service was above and beyond. We had a Blast at our Wedding.

+ 4

photos

Katherine

Married on 06/03/2018

Absolutely loved having our wedding here! We had about 75 guests total and got married on a Sunday. The event planner was great leading up to the event and the day of coordinator was absolutely fantastic and helped everything run so smoothly!! All of our guests had so much fun and we highly recommend it :)

Kim

Married on 04/02/2016

We recently had our wedding at Karl Strauss Brewery Gardens in Sorrento Valley, CA, and we couldn't have asked for a better venue for our big day. The staff was amazing, the food was delicious, the DJ kept everyone dancing all night long, and the beer, well, let's just say no one was thirsty. Helen Patterson, who handled everything leading up to the day was wonderful to work with. She was patient, kind and very knowledgeable, which helped with our planning tremendously. The day-of coordinator, Monica, was fantastic. I had a few outstanding questions that were bothering me. When we arrived for the rehearsal, she walked us through everything and made sure all our questions and concerns were resolved. The day of the wedding went off without a hitch. My husband said it best as we rode to our hotel after the reception, "Karl Strauss killed it." Five stars all the way! Thank you so much for making our special day absolutely perfect!

Beautiful private venue for a great value. Delicious food and excellent customer service.

We were so happy with Karl Strauss as our choice for our wedding! The entire wedding was perfect! Everything from ceremony to reception went smoothly, the food was good and plentiful, the venue itself was gorgeous (which requires less decoration!), the staff was extremely accommodating, and the beer was endless! An overall great value because many of the things we would have to hunt for are included! Karl Strauss definitely made our wedding planning less stressful and who doesn't want that?

Months later guests are still mentioning how awesome the venue was!

Helen is the best!! She made everything so easy and made sure the banquet captain knew all of the details for our big day! The venue is breathtaking and the food was delicious! Nothing but great things to say about Karl Strauss!

Colin

Married on 05/24/2014

There is nothing but good things to say about the wedding services provided by Karl Strauss. Helen who is the manager of events, took every email we had and always responded quickly, even when she was on vacation. We asked so many questions... She also put us at ease when the renovation came along, we were worried at first, but after she showed us the plans we felt much better. The new renovation of the location is amazing! When we met Helen to go over the planning of the wedding day she was delightful and had it down. Almost every question we thought to ask her she went over before we got to ask it.

The banquet manager (on site coordinator) Raimi, is awesome! She worked through all of our craziness with ease and always was there for us on the day of the wedding, but not in anyway intrusive. She is on top of her game and I do not believe anyone could do her job better. Thank you so much Raimi!

The food, service, beer, etc on the day of the event was very good. Every single guest told us they had a wonderful time, loved the food, and the location. The staff even made my wife and I to-go plates, because anyone who has gotten married knows you don't really eat much at your wedding. So when we got back to our hotel that night we had lots of wonderful food to eat.

The grounds are just beautiful, the new remodel looks great.. you get way more than you pay for with the wedding service provided by Karl Strauss.. We are so grateful! This team made our wedding so special!.

Thank you all so very much!
-Colin & Cynthia


Shiloh

Married on 03/29/2014

We had our wedding at Grand Pacific Palisades and Karl Strauss catered the event and set up the ballroom. They did such an amazing job and the food was so good! I could not believe how affordable the meal was compared to many other venues & caterers in San Diego. Mike was so helpful the day before and the day of the wedding. We will definitely go back for the macaroni and cheese!

Tony

Married on 09/28/2013

Words cannot describe what a pleasure it was to have our wedding at Karl Strauss. From the beginning, my wife and I were having trouble finding a wedding venue that was both our style and not astronomically priced. As soon as we walked into Karl Strauss Gardens, we knew it was the place for us.

The months leading up, we worked with Helen who was extremely helpful with helping us plan. Any questions we had were immediately answered either by phone or email. No question was too small for her.

The day of could not have gone more smoothly. Monica was our day coordinator, and right off the bat you knew she had everything handled. She brought a smile to my face over and over that evening, from making sure my entire wedding party had a beer in hand SECONDS after we left the ceremony....to making sure my wife and I had salad and appetizers waiting for us at our table when we made our entrance. Every small detail was taken care of by her, and we could not be more grateful.

The cake and DJ which come as part of the package were both fantastic. The cake was delicious and the DJ made sure we had all the music that we wanted to hear played. The venue at night is like a whole new world. We are still getting compliments on how beautiful it was next to the koi pond.

I would absolutely recommend Karl Strauss as a wedding venue. I will have a smile on my face every time i drink one of their beers now!

My daughter was married at Karl Strauss Brewery Gardens over the weekend. She chose this place because of the value and what it included...having a cake (they went with the delicious Eidelweiss Bakery) and the DJ included was a huge bonus! You will receive a packet with suggestions for other vendors, we didn't use any of these because we had a friend do the photography and chose our own florist. I have to mention Lori from Blossoms Design...she did a fantastic job with the flowers and no one could tell they were made on a budget...really beautiful! Helen, the main event coordinator was wonderful and was always quick to reply to phone calls or emails. Monica, the coordinator the day of the rehearsal and wedding was beyond amazing! She helped make the whole day run smoothly. We were able to just enjoy the day without worrying about all the little details. The staff at Karl Strauss is so professional and everyone was friendly.

This venue is absolutely gorgeous! I know the pictures will be beautiful. It's such a pretty, intimate, cozy place for a wedding.The food was sooo good, the cake was yummy and the DJ kept the night going and everyone danced all night long. I can't say enough about this place...it exceeded my expectations and my daughter was glowing all night long from happiness. I highly recommend this to anyone looking for a wedding venue....you won't be disappointed. Everyone raved about the venue and the food. If I could give more stars I would!

Natalie

Married on 05/05/2013

Where do I begin? from the moment we walked into this place we we're greeted with nothing but smiles. Everyone who seems to work here seems to be really really great at what they do! Helen who is the head banquet coordinator was just a delight to work with. She was always quick to respond to my phone calls and emails. I have to say with her charisma and charm it was nearly impossible to feel any stress when it came to planning our day! We where so blown away by how beautiful everything was on the day of our wedding. I couldn't have imagined it looking any better. But even better than the look of everything I couldn't grasp how they got away with everything going so smooth... I was told by many of my married friends "be prepared for things to go wrong on your wedding day, thats just what happens." Well none of my friends have been married at the Karl Strauss Brewery Gardens! Their team is on it when it comes to remembering every detail. I have to say I had so many friends tell me how great the food was and that my wedding was the most fun wedding they had ever been to. I happily agree!

Amazing place for a wedding. I had no idea this place existed and a girlfriend told me about it and it was exactly what we were looking for and in our price range. Helen was amazing to work with and Monica the day of wedding coordinator was hands down on top of everything. I have a few friends in the service industry who were at my wedding and complimented what a great team they had and they were on top of it. Not only a serene and beautiful place but great food and drinks as well. The day was amazing and I am thankful to the whole Karl Strauss team.

Dave

Married on 09/29/2012

Look, I'm not the kind of guy who ever wrights 5 star reviews, but our Karl Strauss wedding was absolutely fantastic. Perfect price, great professional staff to hold your hand along the way. The package comes with an amazing (tasty) custom cake, a DJ (HUGE props to Sunset Mobile Music). The food was fantastic, the beer was great. The price was upfront from day one and we never felt like we where pushed into spending more money. We saved hundreds or maybe even thousands on decorations because the venue was that pretty. Parking was not an issue. Having a hotel across the street means we knew our guests where safe. Our pictures came out fantastic. Having the whole event in one cozy venue was so easy.

If you want a fun, modern wedding- please consider Karl Strauss.

Melissa

Married on 09/02/2012

I got married at Karl Strauss Brewery Gardens on 9/2/12 and I honestly felt like my wedding day was perfect. Karl Strauss does a lot of weddings and they really have it down! The events manager, Helen, was very easy to work with and always quickly responded to any questions. The day-of banquet captain, Monica, was amazing at making sure everything ran smoothly and on-time. I loved the fact that I didn't have to hire an outside DJ or cake company and their food is really good. We got so many compliments on how beautiful the scenery is and they are very reasonably priced!
Are you interested?
Send a message