35 Reviews
Recommended by 100% of couples
Quality of service

5 out of 5 rating

Average response time

5 out of 5 rating

Professionalism

5 out of 5 rating

Value

4.9 out of 5 rating

Flexibility

5 out of 5 rating
62 User photos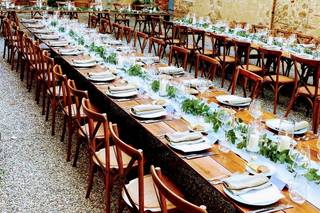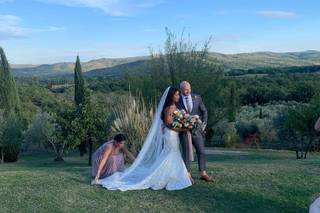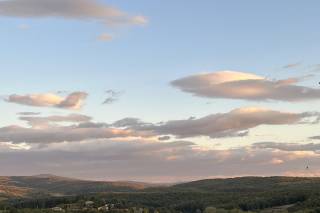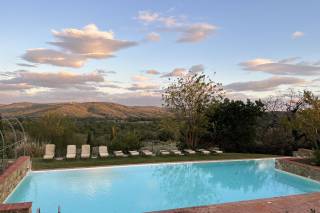 + 58

photos
Featured

Alejandra V.

Married on 05/28/2022

Best Wedding Planner Ever!

Samuele was a godsend! I found Samuele on WeddingWire back in 2020 during peak pandemic season, and he helped me plan my dream wedding in Italy over the next 2 years. He was extremely professional and always quick to respond to the myriad of questions I asked during our time together. He was so flexible and so organized, and he made planning a wedding during a pandemic feel so easy! He gave us so many amazing vendor options, and all his his suggestions were amazing! Every single vendor he recommended we hired, and they did not disappoint. When we finally got to our wedding day, the weather was a disaster, but he advocated for us and executed our vision as we had planned. He was at our Italian villa the day before and the day of our wedding to coordinate all the vendors/set-up, so we did not have to worry about a thing! As bride in Houston, Texas, planning a wedding in Chianti, Italy, I can't imagine having done any of this without Samuele. We will forever appreciate his diligence, work ethic, and creative vision. Book him immediately!!!!!!

Fitzpatrick A.

Married on 08/26/2022

Top class wedding planner!

Samuele was incredible to work with from the very start. From the moment we contacted Samuele he provided an immediate response. We advised Samuele we wanted to get married in 8 months' time and he was still able to get us the best venue and vendors in Florence! We are based in Ireland so we were able to communicate with Samuele via email which was perfect. The planning of the wedding was exceptional, everything went according to plan. The vendors that he recommended, the caterers, DJ, hairdresser etc were top class. Our guests have said that it was the best wedding that they have ever attended. He was also present for our Day 2 meal to ensure that everything was as it should be. We couldn't have asked for anything more and it would not have been possible without him. We highly recommend any couple thinking of getting married in Italy to hire Samuele! Thank you for everything 😊

Loretta F.

Married on 05/14/2022

Excellent, highly recommend.

Planning a wedding abroad can be a stressful time especially during a pandemic. Samuele was a pleasure to work with, extremely professional and responsive to all our queries. He is incredibly calm and kept us at ease at every step. His event management experience made our day very memorable and was the day we dreamt of. On a personal note, Samuele is a lovely guy and we got on straight away.




Are you interested?

Send a message

Ashley S.

Married on 10/12/2021

Amazing experience!

I cannot put into words how amazing it was to work with Samuele and our venue at Casa Cornacchi in Tuscany. Samuele was patient and responsive throughout the entire 2 year process it took to plan my wedding through all the issues with COVID. My actual wedding ended up being a dream come true for sure and it would not have been possible without him. I highly recommend this company for all your wedding needs!

+ 3

photos

Il Cerimoniere Italian Weddings's reply:

Thank you so much Ashley and Brendon, it has been amazing meeting and working with you, your family and friends, I wish you all the best!

Alexandra L.

Married on 06/03/2021

Lago Maggiore Wedding June 2022

Samuele was amazing from the start! He was very responsive and willing to always go above and beyond :) we heard about him through a coworker who had a destination wedding in Italy (Tuscany region) several years prior. We reached out prior to COVID and got the process going for our northern Italian wedding. Samuele had not done many weddings in this area before, but we are hopeful this will allow him to grow his business in this region. He was able to contact all vendors to change our contracts when we had to push the wedding for a year. He was able to put multiple contracts in one to keep it precise and simple. We were able to easily do money wire transfers as well! He met us an another event we had just days prior allowing him to finally meet us :) he was willing to help organize multiple events within our contract. The rehearsal and day of wedding he was immaculate. He kept it as stress free for us as the bride and groom. He was coordinating everything wonderfully. We will miss working with him after two years, but are honored we got the privilege to do our wedding with him as our biggest help. Grazie mille! Hope to meet again!

+ 16

photos

Joselline V.

Married on 11/01/2020

Amazing overall

The overall experience was absolutely perfect! I was able to not stress about the planning portion while being on a different country. The wedding was perfect and all of my ideas became a reality.

Il Cerimoniere Italian Weddings's reply:

Thank you so much Joselline and Jordan!! I've really enjoyed working with you! I wish you all the best!

Alexa C.

Married on 10/19/2019

Experience

Working with Samuele and his wife was wonderful. Being from NJ and never being able to visit the venue before hand was a little scary, but they made everything SO easy. Samuele was extremely responsive and always attended to all my emails and calls immediately. Anything we asked he made happen. We planned 4 days worth of events for 90 people all flying in from the US and everything went perfect. He was there for every event always making sure things were running as they should. I could not recommend them more!

Brittni H.

Married on 09/19/2019

Ceremony in Positano

After wedding planning in Chicago became too stressful.. we decided to ditch the traditional wedding and go to Italy! I stumbled across Il Cermimoniere Italian Weddings online and I am so grateful I did! Sam did an amazing job from start to finish! He is so kind and attentive. The entire process was completely stress free. Our wedding was romantic, just the two of us in Positano overlooking the town and the sea. It was absolutely magical! Not to mention our week long honeymoon traveling all through Italy.. from Pompeii to Naples, Rome, & Florence. The hotels, tours, trains, cooking class... everything was fantastic! All thanks to Sam! :) I highly recommend anyone to use his company.

Chelsie M.

Married on 08/23/2019

Outstanding - Italy's Number One Wedding Planner

Samuele is nothing short of incredible.
When my now-husband and I made initial enquiries with Samuele, we received an immediate response providing detailed suggestions and advice in relation to a Wedding in Lake Garda which best suited our budget and style.
From this initial contact until our Wedding day, Samuele took care of everything - paperwork, Church arrangements, transfers from Church to the reception for ourselves & our guests, the set up of the reception venue, menus etc - literally, everything. Samuele kept in touch regularly, guiding us through each step and ensuring we were always kept up to date on all plans.
On the morning of the Wedding, I noticed that my own dress and the bridesmaids dresses had become crinkled during transportation. I phoned Samuele, who arrived at our hotel within the hour, took the dresses away to be pressed, and returned these to us - well above and beyond what we could have expected & I have never been more grateful!
Our Wedding day was magic; the best day of our lives! We cannot thank Samuele enough for being the most outstanding Wedding Planner and we would urge any couples hoping to get married in Italy to gave Samuele as their Wedding Planner - our guests are still talking about our Wedding.

Thank you so much again Samuele,

Rory & Chelsie

Christina G.

Married on 07/11/2019

Phenomenal

I never knew planning a Wedding in another Country could be so effortless. I was able to communicate by email which was perfect for my busy life. Samuele was on top of planning every aspect of our wedding the Venue, Music, Hair, Makeup, Flowers, Photographer, Dinner anything I wanted. I never had a question he didn't have an answer to. He even planned the Itinerary for our 20 day trip to Italy Hotels, Private Transfers, Trains and Tours. Samuele's wife Eleonora also played a huge role in the translating of all paperwork and the Ceremony. You will not find a better Husband and Wife Duo to plan your Wedding!!

Judith V.

Married on 06/08/2019

A perfect wedding weekend

We found Samuele through a blog post someone else wrote about their wedding that was planned by him and his team. We loved the way the wedding looked fun, relaxed, easy going and beautiful. Just what we wanted.

Working with Samuele was a pleasure. We maybe didn't have as big a budget as he sometimes works with with others so we had to take some time to figure out together what we did and did not want or need in our wedding. But Samuele was accommodating changing his suggestions and recommendations as he got to know us better.

We went out to Italy (we live in Scotland) to look at venues with him which was great and we really recommend as it allows you to spend time with Samuele and get a sense of what is available. We ended up choosing the beautiful Castello di Meleto which was absolutely perfect.

Samuele is very responsive and always made time for catch up calls and to answer all of our many many emails. On the day, his team was great and everything went perfectly. Even when it unexpectedly started pouring down his team managed to quickly set up inside and save as much of our plans as was possible. Our guest didn't mind in any case, it was a perfect day.

We would definitely recommend working with Samuele. Especially if you have quite a good idea of what you want, he will make sure it becomes a reality.

Matt

Married on 06/01/2019

They brought our dream wedding to life!

A huge thank you to Samuele and his wife Eleonora!! We cannot recommend them enough!! The wedding they put together for us was nothing short of magical and they were extremely professional and helpful along the way. Planning a destination wedding can be difficult to do when we weren't able to see the venue or anything in person until the wedding, but Samuele and his team of vendors were able to put everything together that we wanted and make it as stress-free as possible for us. They absolutely nailed everything that we wanted in the wedding, and many of our guests told us that it was the best wedding that they've ever been to! Everything was perfect; the venue, the food and drinks, the decorations and flowers, the entertainment, everything! They were also extremely helpful when it came to planning activities for our family and guests for all 3 days that we stayed at the villa such as a wine tasting, a rehearsal dinner and a tour of Siena. This was a weekend that we'll never forget and if we could it all over again we would! Thank you again from Nicole and Matt!

Il Cerimoniere Italian Weddings's reply:

Thank you so much Matt and Nicole, we are so happy that we contributed to realize your dream wedding in Italy. It has been a real pleasure working with you and we wish you all the best for your married life! Samuele & Eleonora

Jennifer B.

Married on 05/08/2019

Highly Recommend!!

We were so relieved to have your help planning our wedding in Italy, I truly don't know how we would have pulled it off without your help, my only regret was that we did not book your services sooner! You did a wonderful job responding to our concerns and questions in a timely manner and guiding us through the wedding process! We would highly recommend your services to any couple that wanted to get married in Italy! We are very thankful for all the behind the scenes work you did to make our wedding day perfect!

Kenneth G.

Married on 01/15/2019

The Perfect Wedding Day!

My wife and I HIGHLY recommend Samuele and his team!!! They created the absolute perfect wedding day for us. Samuele was very responsive, professional, flexible, and accommodating. He also helped out tremendously with all of the paperwork, which was a challenge. Samuele made the process so much easier. If you're considering - hire him! You will be very pleased.

Erica

Married on 10/13/2018

The Wedding of my dreams!

We couldn't have planned it any better. Samuele made our dreams come true, his team goes above and beyond to make everything perfect! We're so grateful and extremely pleased with everything they did to make us feel at home and transition everything smoothly. Never did we think we would marry abroad and with his help, anything is possible. Thank you so much for taking the time, care, details, and consideration. You have no idea how perfect you made our wedding day! To anyone thinking of booking his services, DO IT, he makes the legal paperwork a complete breeze! You won't be disappointed, Samuele and his rockstar team are GEMS!

Il Cerimoniere Italian Weddings's reply:

Thank you so much for your review Erica and Luis, we had such a great time in San Galgano at your wedding!

Danielle

Married on 10/01/2018

Couldn't have gone any better!

My fiancé and I had talked about doing a small destination wedding in Tuscany for years before we even got engaged. Once we were engaged I began the search for a wedding planner who could make this dream a reality (at an affordorable price)! I reached out to Il Cerimoniere Italian Weddings (along with many other companies) and based on Samuele's responsiveness, options, and working style I just knew it was the right decision to work with him! He truly could not have been MORE responsive, which for someone with a type A personality like myself was extremely appreciated. Based on one phone call, one in person meeting, countless email exchanges, Samuele and his team made everything perfect. Having never visited the actual villa we ended up going with or tasting any of the food, we entrusted Samuele with a lot and he did not disappoint. From the moment we arrived at the villa, I knew we made the right decision. Samuele set up everything for the wedding as well as a welcome dinner and farewell dinner and corresponded with the villa for me throughout the entire process. All 34 of my guests had nothing but extremely positive things to say as well. I think everyone was blown away by how perfect the whole experience was and I have Samuele and Il Cerimoniere Italian Weddings to thank for that!

Il Cerimoniere Italian Weddings's reply:

Thank you so much Danielle and David, it has been a pleasure to me working and meeting with you and all your family and friends, I wish you all the best!

Kelsey C.

Married on 09/27/2018

Beautiful Tuscan Wedding!

We loved working with Samuele! He was very knowledgeable, always with an answer to any of our questions and made planning a wedding abroad easier than I would have ever thought. His kindness and attention to what mattered most to us made the planning experience and our wedding day both special and stress free. I'm still in awe at how everything came together even more amazing than I could have ever imagined! Many thanks so Samuele and even his father (helped set up day of) for all the hard work in making our day one to remember forever!

Il Cerimoniere Italian Weddings's reply:

Thank you so much Kelsey and Jonathan it has been an amazing experience working with you and your family and friends, all the best!

Connie A.

Married on 09/25/2018

Intimate Rome Wedding

Samuel was really helpful and understanding throughout the whole process. We mainly talked through emails and he has been very patient. We loved our simple wedding and we had a great time at our reception!

Il Cerimoniere Italian Weddings's reply:

Thank you so much Connie and Ryan, I'm happy to hear that you loved your wedding, all the best wishes for your married life!

Heather B.

Married on 09/06/2018

Perfect Wedding in Tuscany

We can't say enough good things about our experience with Samuele. He made everything seem effortless. We had a stress free wedding. It was a little scary planning a wedding in Italy from California, especially to plan a wedding somewhere we had never been to and not speaking a bit of Italian, and pulling it off in approximately 3 months in peak wedding season (September) Samuele walked us through every step So we could have an amazing wedding!! Samuele never made us feel like any of our questions were silly and he was very quick to respond to each and every request. Whatever we asked for, he made it happen. From the venue location, the violinist, the flowers, the photographer, legal documents, transportation options, restsurants, travel information, translation and so so much more!!! After contacting several wedding planners Samuele was the only one who followed thru We highly recommend Il Cerimoniere Italian Weddings and Samuele. We couldn't have pulled it off without you. Thank you for everything
Heather and Ernest

Il Cerimoniere Italian Weddings's reply:

Thank you so much for your review, I've really enjoyed helping you with your special day in San Galgano!

Jessica

Married on 06/16/2018

It's really hard to leave so much of your wedding planning to someone else, and if I'd have known how amazing Samuele would be, I would not have stressed out one bit. Samuele went above and beyond to make sure our special day was like a fairy tale. The church was absolutely perfect (Santa Maria in Portico, Campitelli) and the restaurant (Les Etoiles) was beyond magnificent. Our guest, my husband, and I were blown away by both venues and upon entering each for the first time, I was in tears. In addition to the perfect venues, Samuele walked us through every step of the way (there's no way I could have done this alone). The checklist(s) of "to-do's" was very overwhelming at first but his directions and advice made the process so easy for us both. Both my husband and I are educators and did not have much time to do much planning so most everything was left in Samuele's hands. We somehow managed to convince over 30 of our friends and family to go from Los Angeles to Rome and it was extremely affordable. In all honesty, we spent about half of what we would have if we had our wedding in the Untied States. I encourage other bride and grooms to take the leap of faith and try Il Cerimoniere because the staff will take care of everything and they will do a spectacular job. I would 100% recommend Il Cerimoniere to every couple without hesitation. Samuele, you are definitely in the right profession!

+ 7

photos

Juliana

Married on 05/18/2018

Getting married overseas is no easy task- and neither is planning a wedding in under 6 months! Samuele helped us through many ups and downs and at the end of the day we pulled off a perfect wedding! He also was great at helping me handle many stressful situations and concerns that arose! Always patient and calm and we really had the most perfect day!

Paula

Married on 10/12/2017

we couldn't be happier with them. They helped eliminate all stress and to guide us step by step as to what we needed to do in order for them to proceed on their part. outstanding. definitely would recommend their services above all else.

Emily

Married on 10/06/2017

Our wedding was so beautiful and Samuele was so easy to work with! He was very responsive and worked hard to make our vision come to life.

I spent a ton of time researching wedding planners who could assist in an elopement to Italy before settling on Il Cerimoniere Italian Weddings. Samuele was insanely responsive to my every question, had all the right answers, is incredibly organized, and worked with us to plan the perfect wedding. No details were left out - including flowers and an excellent photographer. He set us up with Chiara in Tuscany as our on site wedding planner and she could not have been a better choice - great English, very kind and organized, someone who we would love to meet back up with on our next trip back to Italy. I highly and wholeheartedly recommend Il Cerimoniere Italian Weddings to handle your wedding. They made a somewhat daunting event exceptionally easy and have provided us with memories for a lifetime. Thank you so much Samuele and Chiara! You guys rock it!!

Holly

Married on 09/13/2017

No complaints! Samuele at Il Cerimoniere planned a beautiful wedding for me and my groom. An unforgettable day! Very happy with the results.
Are you interested?
Send a message