Reviews
5.0 out of 5 rating
Quality of service

5 out of 5 rating

Average response time

4.9 out of 5 rating

Professionalism

5 out of 5 rating

Value

5 out of 5 rating

Flexibility

5 out of 5 rating
100%
Recommended by couples
76 User photos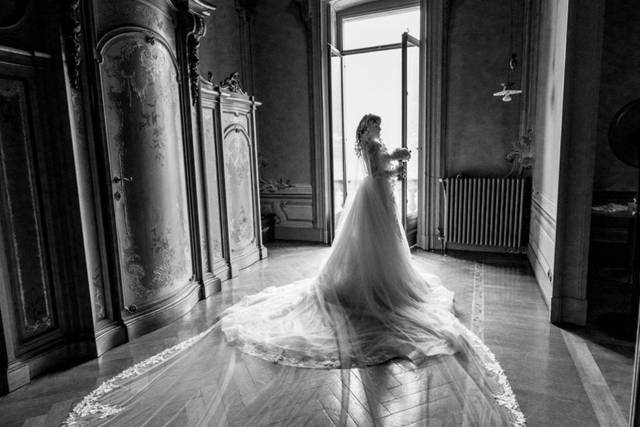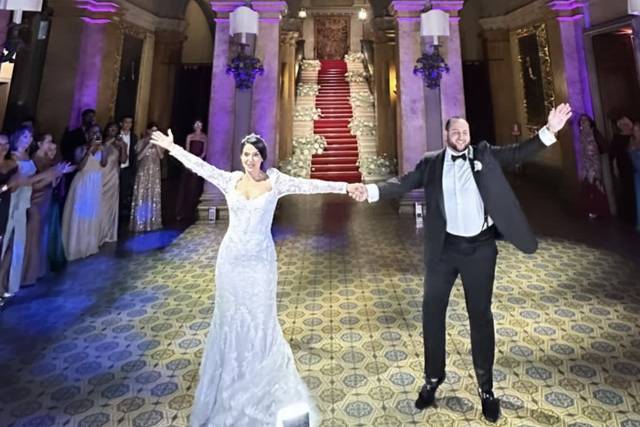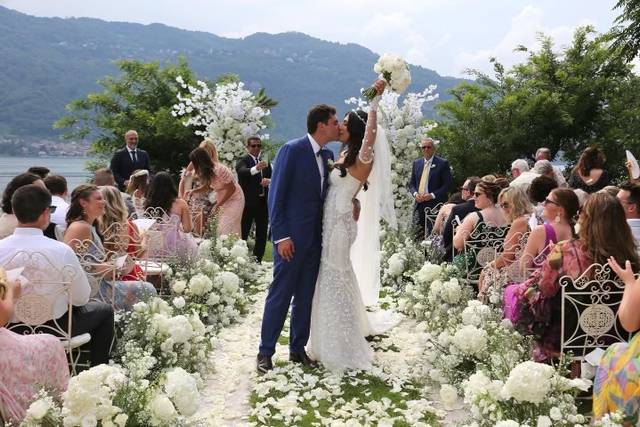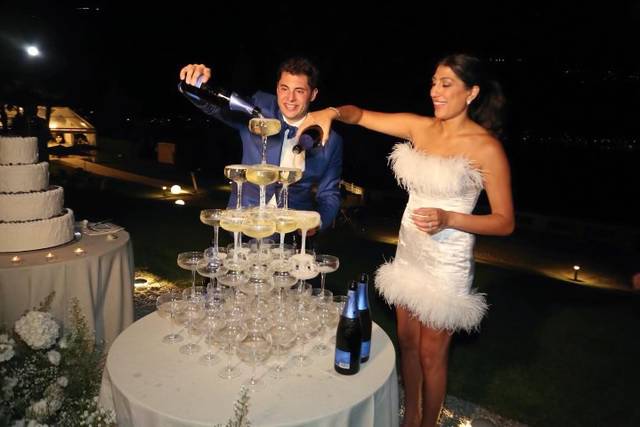 + 72

photos
Amanda

Married on 09/22/2023

Incredible wedding

Zaira planned our wedding at Villa Sola Cabiati, and it was an event fairytales are made of. Zaira and her team were extremely professional and were wonderful coordinators for our three day event. Zaira went above and beyond to ensure the weather wouldn't impact our wedding and was able to move a few last minute things around to ensure the wedding would be perfect. We couldn't have imagined a better celebration of our love.


Arsalan E.

Married on 09/12/2023

A Magical Experience with an Excellent Human Being

I cannot express enough how incredibly fortunate my wife and I were to have Zaira as our wedding planner for our dream wedding in Lake Como, Italy. From the moment we first contacted her, she exuded a level of professionalism and warmth that instantly put us at ease. Zaira's exceptional qualities as a wedding planner truly made our entire experience unforgettable.

First and foremost, Zaira's responsiveness was unparalleled. She promptly replied to every email, call, and text, ensuring that we never felt neglected or overwhelmed. Her ability to address our concerns and answer our questions with such efficiency was truly remarkable. Zaira's dedication to open communication made us feel like we were her top priority, even though we knew she had other clients to attend to.

Zaira's attention to detail was simply astounding. She meticulously planned every aspect of our wedding, leaving no stone unturned. From the grandest decorations to the tiniest details, she flawlessly executed our vision. Zaira's ability to transform our ideas into reality was nothing short of magical. She effortlessly captured our style and preferences, creating a wedding that was uniquely ours.

One of the most remarkable qualities Zaira possesses is her genuine care for her clients. She took the time to understand our personalities, desires, and dreams, ensuring that our wedding truly reflected who we are as a couple. Zaira's ability to connect with us on such a personal level made the planning process not only stress-free but also enjoyable. Her passion for her work shone through in every interaction, making us feel like we were planning our wedding with a dear friend.

On the day of our wedding, Zaira was an absolute champ. She flawlessly coordinated every aspect, ensuring that everything ran smoothly and according to schedule. Her calm and composed demeanor was a source of comfort for us and our families. Zaira's ability to handle any unexpected situation with grace and poise was truly remarkable. She effortlessly managed every detail, allowing us to fully immerse ourselves in the joy of our special day.

Zaira embodies all the qualities one could hope for in a wedding planner. Her professionalism, responsiveness, attention to detail, genuine care, and ability to handle any situation with grace make her an absolute gem in the industry. If you are seeking a wedding planner who will go above and beyond to make your dreams come true, look no further than Zaira. She is a true artist, a master of her craft, and a friend you can trust.

We cannot recommend Zaira enough. Her exceptional talent and unwavering dedication will undoubtedly make your wedding an unforgettable experience. Trust in her expertise, and she will exceed your wildest expectations. Zaira, thank you for making our wedding day the most magical and perfect day of our lives. You are a true superstar in the world of wedding planning, and we are forever grateful for your incredible work.

I Do in Lake Como Wedding Planner's reply:

Thank you thank you thank you! :) Your words made me tear up!
Thank you for choosing me as your planner, for trusting me and for being such an amazing couple. I honestly enjoyed every minute of our conversations and I had such an amazing time organising it all with you two. You both deserve all the happiness and love and I am so glad I have now 2 new friends . You know you have a home in Lake Como! Love you both and miss you !

Barbara C.

Married on 07/29/2023

The best!!!

Zaira and her team did an amazing job planning, organizing and following through on every detail of a 3 day wedding. Her guidance on every aspect from the welcoming event on the Concordia to the amazing wedding at Villa Lario Resort Mandello to the pizza/pool party was extremely helpful. She brought us fabulous vendors for the music, flowers and decor. Her kind and patient demeanor constantly calmed us. Most importantly she was always available answer any questions or concerns leading up to the wedding and was there every minute during the 3 days making sure no detail was overlooked. I could not recommend Zaira and her team more! Makes me want to do it again!

I Do in Lake Como Wedding Planner's reply:

Thank you Barbara for choosing us! We loved every minute of these 3 fabulous days!

Are you interested?

Send a message

Fernando C.

Married on 07/26/2023

Simply the best

I contacted Zaira and Beatrice to help me plan my proposal and I simply couldn't have found anyone better. They were super responsive to every one of my messages and questions. They helped me plan it perfectly and were attentive to every little detail (from our pick up to the photographer and decoration, right up to our return). They really helped plan a magical and perfect night that will forever live in our memory. Can't recommend them enough!!

Irene C.

Married on 05/27/2023

Thank you Zaira and Team!

Zaira and team did an amazing job planning our destination wedding in Lake Como. They helped us from selecting vendors, coordinating with vendors before the wedding all the way to ensuring everything went smoothly on the wedding day. Our beautiful wedding couldn't have happened without them!

Mert T.

Married on 05/09/2023

An amazing day to remember!!

Everything was perfect. I received every help needed, every request was fulfilled with attention to detail. I definitely recommend them for unforgettable memories.

Lauren

Married on 05/05/2023

The help we needed!

Zaira and her team were so lovely to work with! We knew planning a wedding abroad would require having somebody from the area and working with her was so easy! She was able to quickly access all of the vendors we needed, and made the process seamless.

Jennielea H.

Married on 04/25/2023

Fairytale wedding

Ilaria was absolutely a joy to work with. The wedding day could not have been more perfect. Everything was seamless. Ilaria was able to secure a venue that has been booked up for months/ years. It was a dream come true for our daughter. Many thanks to you and your team for making this wedding day so special!!

Lisa A.

Married on 10/04/2022

THE most magical wedding!!

We are now back in Australia and have had time to reflect on the wonderful events you co-ordinated for our daughter's wedding in Lake Como. It was an extraordinary 3 days that everyone absolutely loved - and are still talking about! Your expertise and professionalism in organising the venues, catering, transport/boats, decor, celebrant, entertainment, flowers, photo/videography, etc etc was incredible. All the details were perfect and nothing was too much trouble. It would not have been possible to do this ourselves.

We were impressed with your communication, style and keeping us informed of progress and options. Distance and time zones were never an issue and we were never stressed or concerned about any element. We appreciate the effort, time and expertise you and your engaging team put into making our daughter's wedding events such a memorable occasion.

We love Lake Como and will return and will see you again one day!

Thank you again Zaira - it was a such pleasure to have you as our wedding planner! We highly recommend you and your team. xx

I Do in Lake Como Wedding Planner's reply:

Thank you Lisa. I had the most amazing time planning all 3 days events for your daughter. Such a wonderful couple! I wish you all the best and I hope to see you again soon. Sending you lots of love.


Meighan W.

Married on 09/23/2022

Excellent Wedding Planners!

I had an amazing experience with I Do In Lake Como & Sicily, making my dream wedding in Lake Como come true. I interviewed several wedding planners but when I met with the lovely women of I Do, I instantly got the right vibe. They helped me through the selection process for my venue and every step of the way. I was specific with the aesthetic that I was I was going for: romantic, italian renaissance glam mixed with a bit of The Godfather and it definitely came true. Two things that was particularly helpful: One was helping me selection hotels for us and our guests to stay at that were in close proximity to our venue ( Villa Erba) offering different price points for guests and two was helping me with flowers and décor. I spent a considerable amount of time with my wedding planner going through the flowers, one by one, making sure they blended well with not only the venue but also the bridesmaid dresses, and the season. Everyone was patient with my last minute changes/requests and the evening went perfectly and exceeded our expectations. I highly recommend them as a wedding planner for a down to earth, warm and high attention to detail experience.

+ 2

photos

I Do in Lake Como Wedding Planner's reply:

Thank you Meighan for choosing and trusting us! Your wedding was absolutely beautiful. We enjoyed every minute! Hope to you see you guys soon whether it would be in Lake Como or London. Sending you lots of love.

Caroline Y.

Married on 09/16/2022

Fairytale wedding of my dreams

I can't say enough good things about Zaira and her amazing team at I do in Lake Como.. They are truly the best out there! Living all the way in the United States can be challenging when planning a wedding so far away but Zaira took all of my stress away and made sure everything was done perfectly. We were in constant communication and she helped with every question I had, little or big! Working with her was such a pleasure and it made the whole "stressful" wedding planning fun and truly not stressful because I knew she had it handled! Even though I helped make decisions on what I wanted during our 3 events in Lake Como, I was still absolutely blown away each night. When I would walk into the venue my jaw would drop at the magic she and her team put together. It was truly breathtaking - from the venues, to the decor, to the vendors and to the smiling team she had by her side! Everything was absolutely amazing and out of this world. I still have all my guests coming to me telling me they will never experience a more beautiful wedding than the one Zaira helped put together for me in Lake Como! I would 1000/10 recommend using her if you are looking to plan your fairytale wedding day in Lake Como! I wish we could do it all over again! Amazing amazing amazing! Love her so much!

+ 4

photos

I Do in Lake Como Wedding Planner's reply:

Thank you so much Caroline for your kind words ! I had so much fun organising everything with you. It all turned out so beautiful and this was also thanks to you and the trust you had in me.
I wish you both the best life ever as you both deserve it and I can not wait to come out and see you guys and of course dine at Chris's restaurant :) Sending you guys and your family lots of love.

Michael P.

Married on 09/06/2022

Not only our wedding planner, but a really good friend!

Working Zaira and her team was a real pleasure! From the moment we met and interviewed Zaira we knew immediately that we had found a friend in the process. Working with Zaira was so easy and painless! Having been located in another country, and also never seeing Lake Como, we relied heavily on the embedded trust of the relationship and her guidance throughout. It even got to the point where we looked forward to our many catch up calls (sorry, Zaira, we love you!) leading up to the event because they were always efficient, easy, and would move the ball forward. Plus, we simply enjoyed her friendly personality and basically catching up with what became a friend through the process! All said, the wedding came out exactly how we wanted and Zaira fought for us at every step. From vendors to pushing us (respectfully) on ideas to actually bringing all our wishes to life on wedding day. Zaira went above and beyond at each step. We were so happy with the outcome and will hold onto these memories forever more!

I Do in Lake Como Wedding Planner's reply:

Thank you Michael & Ariana for choosing me and trusting me with your most special day. I had so much fun planning your wedding and I will forever keep you in my heart.One of the most amazing couple I have ever met. Love you guys so much and please always keep on loving each other the way that you do. See you soon hopefully either here in Lake Como or in Miami!

Jc Murray

Married on 09/05/2022

AMAZING - best wedding because of her!

Overall best experience ever. Zaira and her team treated us like FAMILY, even going as far as to console us during hard times & taking it easy on us when we changed our minds last minute! I didn't worry at all on my wedding day, I simply enjoyed it because of how much trust I had in her and her team. On top of all that, she's just a really good human, rare to come by! 1000/10 would recommend her to all of my friends and family.

+ 8

photos

I Do in Lake Como Wedding Planner's reply:

Thank you JC for your kind words

Ruby

Married on 08/29/2022

I do in lake Como

Zaira and her team were exceptional! We felt so lucky to be able to have someone like zaira look after us for our special day and help us plan everything exactly how we wanted it. She took so much time to help us get everything sorted, and was by far the best money we spent for our day! Highly highly recommend, plus she is also so lovely!

Florian C.

Married on 07/03/2022

Best experience

Honestly, we couldn't hope for a better service and dedication. Ilaria took care of us and it was perfect. She planned everything and made it really easy for us. Every small détails was organised and think in advance for our expérience to be the more relax and smooth possible. Moreover ilaria had a lot of patience and she shows a real devotion to her job. She listened to us and make all our desires came true.
Thank you again and again for all the time zaira and ilaria spend with us organising the best wedding we could have. Couldn't Dream better.

Shankar J.

Married on 07/01/2022

Wonderful Planner!

Zaira was an excellent planner. We had worked with her for over a year to help plan our wedding which consisted of 3 different days of events. She did an amazing job making sure everything went smooth during our wedding weekend and we would definitely recommend her! We loved hearing her design ideas to help make our event look great!

I Do in Lake Como Wedding Planner's reply:

Thank you Shankar . Loved planning your events. I had so much fun creating the looks for the two days and I particularly loved and enjoyed so much the Baraat and the Indian ritual ceremony . besides the strong heat I think everything was super fantastic so thank you for trusting me . Sending you all my love to you and Zhe.

Angelique G.

Married on 06/20/2022

Our wedding day was more beautiful than we imagined

We were very fortunate to have Zaira referred to us by a colleague who had her elopement in Lake Como. Prior to this referral, I was growing increasingly anxious about finding someone trustworthy and dependable to organise a wedding in Lake Como (as we resided in Australia and did not speak Italian). Due to COVID restrictions in Australia in 2021, the wedding date had to be postponed for one year, however Zaira negotiated with all service providers and successfully arranged our wedding in June 2022. We feel so fortunate to have had the wedding of our dreams at the breathtakingly beautiful (yes, more beautiful than the photos) Villa del Balbianello.

Zaira organised every detail from venue, music, aperitif, flowers, hair/makeup, Reverend from the Anglican Church, the best table at La Terrazza Gualtiero Marchesi for our guests at the post ceremony dinner, boat transport and photographer. She even helped us secure the most amazing room at Grand Hotel Tremezzo that had a view of Balbianello, a beautiful addition that we will always remember. Zaira was present for the entire day of the wedding, organising everything to ensure all ran smoothly; we did not need to stress or fuss – and as a bride, this was invaluable. As a result, I had the time of my life on my wedding day enjoying each moment rather than being stressed.

We cannot recommend Zaira highly enough due to the following:
• Honest open communication with upfront advice about providers' fees, taxes and service charges (which was appreciated as they differed to Australian customs);
• Quick turnaround for enquiries and varied options to suit budget and personal preferences – nothing was too much hassle;
• All stress and hassle relating to contracts and pricing taken care of – all service providers were professional and come very highly recommended (we were extremely happy and satisfied with all providers – a special note to brides that my hair, makeup and flowers were exactly what I wanted despite being organised remotely);
• All financial transfers were effected without issue or complication;
• Warm, friendly, and personable nature of Zaira and her team, that made us feel very confident knowing we were in good hands.

Zaira's love for organising weddings clearly shows in her professionalism and kind caring nature. She truly is an amazing woman who truly can make your ultimate wedding day a reality.

I Do in Lake Como Wedding Planner's reply:

I love you so much !

Montana S.

Married on 06/19/2022

Immaculate wedding planning services provided by I Do in Lake Como and Sicily

I Do in Lake Como and Sicily Wedding Planner, Zaira and Anna, were absolutely the most fantastic wedding planners that made our wedding an absolute fairytale. Without them, this simply would've been an impossible and daunting task. With their expertise, Anna and Zaira kindly and patiently guided us through every step of the way over the last 10 months to execute the most gorgeous event, and it was done seamlessly. It would not have been possible and enjoyable with any other wedding planner, with whom we video conferenced with prior to selecting I Do in Lake Como and Sicily Wedding Planner, because as soon as we met Anna and Zaira, the decision to select them as our wedding planners was the easiest decision in the wedding planning process. I truly hope to see both of them again soon as they have become a part of our family through these special memories we will hold dear for the rest of our lives! You will not be disappointed in selecting I Do in Lake Como and Sicily!

Kerry T.

Married on 06/16/2022

Zaira is the BEST!

My husband and I have been working with Zaira for the past 3 years on our wedding. Despite having to postpone it from last summer, we finally had our dream wedding all thanks to Zaira. Zaira made the postponing easy and we had no issues with moving our vendors to the new date. Zaira has been amazingly supportive along the way of planning with all of my ideas and indecisiveness and I've enjoyed our video calls and messaging. During the day of, I felt so much less stressed knowing that Zaira and her team was there to coordinate everything and that I just got to be the bride. She truly is an amazing person and has grown to be a friend!!! Book her for your dream Lake Como wedding!!!!

I Do in Lake Como Wedding Planner's reply:

I miss you already Kerry! I loved planning your wedding.
Please please keep in touch and come back to see me.

Amy C.

Married on 06/10/2022

Magical Experience

From start to finish, Zaira was fantastic. Nothing was too much. Very quick responses, amazing venue, everything was perfect. Zaira even helped booking restaurants and suggesting boat tours, I couldn't recommend her enough. I am now looking to book my wedding with her, no one else I would rather have planning my big day! Thankyou so much!!!!

Kelcie D.

Married on 04/26/2022

Couldn't have been better! 🥰

Zaira and her team truly made our wedding dream come to life. We're from the US and decided to do a destination wedding in Italy during covid times! To say the least, we faced our fair set of challenges but the easiest/smoothest part of the whole process was the actual wedding planning because of Zaira and her team! She made the whole experience so much better and less stressful and really paid attention to all the details we wanted and helped us stay on track and get things done in a timely manner. It was the best day of our lives and we couldn't have done it without her and her amazing team! Thank you so much ❤️

+ 5

photos

Brooke

Married on 10/12/2021

Amazing!!!

Everything was absolutely phenomenal!
I wouldn't have done it any other way. Planning a wedding half way across the world isn't easy and this experience was awesome !

Evan G.

Married on 07/29/2021

Perfect location with amazing views of Lake Como to propose!

The castle had the best views of the lake we saw while on Lake Como. Absolutely stunning and the sunset lighting made things even better. Zaira set up a wonderful table with meats and cheeses as well as a bottle of Prosecco to celebrate. Very happy with the location and service, loved every minute!

+ 5

photos

I Do in Lake Como Wedding Planner's reply:

Thank you Evan :)

Nicole T.

Married on 01/04/2021

Amazing Wedding Planner!

Zaira was so helpful with our wedding planning. I had the opportunity of meeting with her when I visited Lake Como to see venues. We knew right away that we wanted her to be our planner. She lives in the area so she is familiar with the vendors and the venues. Unfortunately, our wedding was supposed to be in September 2020 and COVID hit so we had to reschedule. However, Zaira was extremely responsive via email and helped guide us through the process. She kept us informed about the current situation in Italy and explained our options to us. Would definitely recommend her!

I Do in Lake Como Wedding Planner's reply:

Thank you Nicole for this lovely review. I am so gutted not to be able to see your event come to life but I do wish you the best of luck with your wedding in the States. I am sure it will be beautiful! Wish you both lots of love and happiness.

Ashley

Married on 09/18/2020

Wonderful!

Living in the US and planning a wedding in Lake Como can be a challenge, but hiring Zaira as our wedding planner took the stress out of the process and made everything so much easier. Zaira is extremely knowledgeable of the local vendors, and brought the visions of what we wanted for our wedding day to life. With the ever-changing rules of COVID, there were frequent changes we had to make but she was able to adjust quickly and ensured that no details were left out! We are truly grateful that we had Zaira to help us navigate everything, and we can't recommend her enough for anyone looking to have a wedding in Lake Como!!
Are you interested?
Send a message