58 Reviews
Recommended by 100% of couples
Quality of service

5 out of 5 rating

Average response time

5 out of 5 rating

Professionalism

5 out of 5 rating

Value

5 out of 5 rating

Flexibility

5 out of 5 rating
56 User photos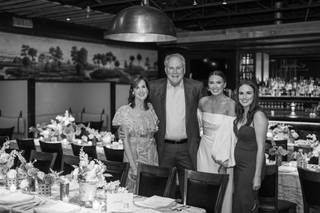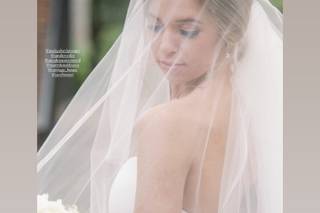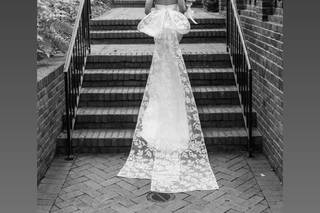 + 52

photos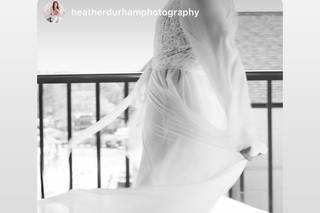 Suzie W.

Married on 03/13/2023

Exceptional Photographer!

Heather went above and beyond throughout our Rehearsal Dinner, and is truly talented. Her photos, both candid and portraits were stunning! I would highly recommend her services to anyone looking to remember a special occasion!

Heather Durham Photography's reply:

Thank you so much Suzie! It was a beautiful evening with sweet families. Thanks for choosing me to capture it.

Mary B.

Married on 02/25/2023

Heather was amazing

Heather was amazing on our special day. It rained the whole day and she was unbelievably flexible, organized and accommodating. Our day was so seamless because of her and our photos turned out so stunning. I love every single photo in her easy to use digital album and we have been reliving our day ever since!

Lily H.

Married on 08/05/2022

The most important piece of the wedding!!

I had the honor of working with Heather way back in high school photographing me for my senior portraits. It's been a lifelong dream of mine to be able to hire her for my wedding. So incredibly happy my dreams came true!! She is much more than a photographer . She is so incredibly talented , organized , focused and captures images I never thought possible. It is so true that my pictures are worth a thousand words and will be treasures that I have forever and ever. Your photographer means the world and I can't stress enough how amazing Heathers work is and how she truly goes above and beyond in every detail. I am forever grateful for the magic behind her lens.
Lily Hardwick Shivers

Are you interested?

Send a message

Caroline K.

Married on 07/23/2022

The absolute best

Heather is the absolute best! From engagement pictures to the day of pictures, she was hands on and helped guide us to get the best results. Not only is she so talented but she also makes the experience so fun. Loved loved loved working with her and hope I have the opportunity to work with her again in the future 💗

Heather Durham Photography's reply:

Thank you so much for these kind words CK! Loved every minute working with you! It was such a perfect day with the sweetest people. Xo


Sloane P.

Married on 05/08/2022

Heather is the best decision you can make for your wedding!

My wedding day photographer was the most important wedding vendor to me. I wanted someone that didn't treat my day like just another wedding weekend. One phone call with Heather sealed the deal. She is so genuine and truly cared about telling my unique story through my images. I was a COVID bride and had to reschedule twice, and Heather could not have been more gracious and accommodating! She was so good about keeping in touch with me and checking in throughout the whole process. I felt I'd known her my whole life when we finally met in person!

When you hire Heather, you're hiring a true professional that is going to give you magazine-quality shots to cherish forever. She treats every phase of photography just as important as the last -- from first look to dance floor moments. Think no further and hire Heather for your big day!! You won't regret it!

Candler G.

Married on 04/30/2022

The Incredible Heather Durham!

Where do I start with Heather Durham?! She has such an incredible gift. From helping me pick out the perfect outfit for my engagement shoot to teaching me how to pose made her feel like so much more than my photographer - I felt like I had a best friend behind the camera. Heather's light shines so bright, and I am lucky that I got to spend so much time with her. When the world is spinning around you on your wedding day, Heather makes you feel so at peace and reminds you to live in the moment. Her eye for detail is unmatched. Heather is with you every step of the way from timelines to helping you create a wedding album that you will look at forever. Heather is a rockstar!

Morgan C.

Married on 10/16/2021

She's the best of the best!!

Heather!! My husband and I couldn't have asked for better wedding photos! She did such an amazing job making my husband, family, wedding party, and myself feel so comfortable on the big day. She delivered the most amazing photos and I am so obsessed with the way every single one turned out! I highly recommend Heather for any photography needs. :)

Kelley R.

Married on 10/09/2021

Heather was so professional and fun to work with!

Heather was amazing! She was fun, organized, and truly invested in getting to know our families and what was important to us. She made everything feel easy and relaxed, and the results are just perfect. She captured every special moment perfectly. Can't recommend her enough!!

Heather Durham Photography's reply:

Thank you so much Kelley! It was such a fun weekend and you, Sean and your families were a pleasure to work with. Thank you for choosing me to capture your day! All the best to you!

Jamie B.

Married on 10/09/2021

We highly recommend Heather--you won't be disappointed!

Heather is a consummate professional and she couldn't have been easier to work with. She understood what we wanted to achieve with an at-home reception and captured every moment perfectly. Most of all, she is a wonderful person who was a joy to have part of the wedding team.

Heather Durham Photography's reply:

Thank you so much Jamie! It was such a beautiful day with your sweet families! Thank you for choosing me to capture Kelley & Sean's story. All the best to you in the new year!

Nicole

Married on 03/20/2021

Mother of the Bride

Heather exceeded our expectations at every turn. The only thing that exceeds her talent is her professionalism. Best choice we could have made. We were all so grateful to work with her.

+ 2

photos

Lisa S.

Married on 02/11/2021

Heather Durham Photography - SIMPLY THE BEST!

We feel like we won the lottery when we were able to book Heather Durham Photography for our daughter's wedding. Heather is simply amazing, fun, energetic, a true professional and the BEST PHOTOGRAPHER EVER. The intricate details truly come alive in her photos - they are simply exquisite! If you or someone you know is getting married, you must book Heather Durham Photography - I cannot imagine using anyone else.

Sally A.

Married on 11/20/2020

Heather Durham Photography is the best!

Heather Durham Photography was recommended to me by my friend who is also a wedding planner. I knew I had a wonderful photographer after our first communication. When I first contacted Heather, she was shooting in San Diego. She responded immediately and called me the night she returned home to Nashville. I was so impressed with her prompt communication. She made the planning process so easy because she was efficient, professional, experienced, and creative. We communicated the months/weeks before the wedding day. She created a list of all the pictures that were important to me. Then she planned a schedule to insure each requested picture was taken. At one time, Heather was in the middle of the street taking pictures to capture all the details of our reception. I have been a bridesmaid 13 times and have observed many different photographers. I think what separates a good photographer from a great photographer is the great photographers are able to control a crowd of people in a way that makes the group feel comfortable. She did that perfectly. I could not be happier with the beautiful pictures Heather and Emily took. They made us feel comfortable and calm in front of the camera and never missed a detail of our day. Heather Durham is absolutely the best.

Tyler H.

Married on 10/24/2020

Most amazing photographer ever!!!

Heather shot our engagement photos, bridesmaid's luncheon, rehearsal dinner, ceremony and reception. I usually don't love photos of myself but Heather helped guide us to capture the most amazing images ever....I love them all!!! She is so sweet and easy to work with and she made the whole process feel very comfortable. She is hands down one of the nicest people ever yet she can wrangle your wedding party and vendors to make sure she gets the necessary shots. I cannot express enough how amazing Heather is and how you should hire her if given the chance. You will not regret it!

+ 17

photos

Heather Durham Photography's reply:

Ahhhhh thank you! Loved spending the entire epic wedding weekend you! It was so much fun and your family and friends are the sweetest!

Anna R.

Married on 10/06/2020

Must hire!!!!!

We chose Heather to shoot wedding photo retakes as a 1 Year Anniversary gift we received from our parents (after we had a previously, not-so-great experience with a different photographer on our actual wedding day.)

Let me tell y'all - Heather is IT! She is your biggest hype girl. She moves furniture, climbs on tables, lays on the ground, and does whatever it takes to get the shot. She is a go-getter. She is professional, talented, and authentic. From the moment you book her, she is always easily accessible and responds quickly via text, phone, and email. She even Instagrammed a photo from our session the SAME NIGHT she shot it, and we had previews within the week.

I cannot say enough wonderful things about our experience with Heather! She makes you feel like the most important person in the room and radiates joy in everything that she does. She gained life-long clients in us and I HIGHLY recommend her!

+ 4

photos

Lyndsey W.

Married on 03/10/2020

Book her!

Heather is the most talented person I know!! Not only is she an incredible photographer, but she is a leader and a GO GET HER !! She was awesome for engagement pictures to get us comfortable taking photos, and my husband loved her to!! She was such a pleasure and so much fun. Her pictures captured our day so beautifully and I am blown away at how much she captured. She led us step by step in every aspect and got all of the amazing shots we wanted and even more.. She even had us previews in several days!!! She was a game changer for our wedding day and worth every penny!! We love her and would recommend her for EVERYONE!!!!
Lyndsey and Phillip Stutts

Elizabeth S.

Married on 11/23/2019

Beautiful Memories

Heather and Emily helped make our day run smoothly, such great memories recorded in their photos!

Mary W.

Married on 10/05/2019

Heather Durham

Heather was an absolute dream during the entire wedding process. I honestly could not have asked for a better photographer! She was professional, but so so so much fun at the same time. She made me, my fiancé, and our families feel so comfortable. Her pictures are beyond beautiful and are more than I ever expected!

+ 2

photos

Heather Durham Photography's reply:

You and your sweet Mom have absolutely made my day today! Thank you for choosing me. I loved every single minute of your wedding and you were a beautiful and graceful bride all day long! 💕💕

Cindy P.

Married on 10/05/2019

Extraordinary photography for Cade-Bigler wedding

I can not say enough wonderful things about Heather Durham Photography. From our initial meeting until the wedding reception was over she was warm, professional and put us at ease. Her photos captured so many moments that were priceless and special to us. I look at our pictures often and feel so much gratitude that we chose Heather for our photographer. I consider her not only a talented photographer, smart business owner, kind soul but also a true friend. She exceeded any expectations that we had and more!!! Thank you Heather! ❤️

+ 4

photos

Heather Durham Photography's reply:

What a perfect day! Love you Cindy, Mary Wesley and your entire family! Now I'm going through withdrawals that I can't see and talk to you as much now that it's over. ;) Thank you thank you!!! LOVED working with you. Now for cocktails...

Morgan S.

Married on 05/18/2019

We LOVE Heather!!

There are not enough words to describe how amazing Heather is!! From the first time we talked throughout the whole planning process she was so quick to respond and so helpful. She is extremely professional and truly loves what she does. Heather went out of her way to help and give advice in any way that she could. When the hair and makeup artist I had booked for the wedding had a scheduling conflict arise Heather called me at 9:30 on a Friday night to give me suggestions of other hair/makeup artists and reassure me that everything would work out and be okay.
On the day of the wedding Heather kept everything not only on schedule but ahead of schedule. She and her assistant had their system down to a T. Heather had a list of pictures that we worked on together and her assistant had everyone lined up ready to step in for each group photo. This made group pictures run so smoothly and efficiently.
Our pictures from Heather are a dream. She is truly the most talented photographer! She captures such real moments and real emotions. Our pictures are beautiful, natural, and classic - EXACTLY what we were hoping for. No filters, just classic. We will love and cherish these pictures forever! I couldn't recommend Heather more!! She was hands down one of the very best decisions we made during the planning process.

Linda

Married on 03/09/2019

So glad we found Heather!!

Found Heather on Wedding Wire. Impressed with her blended professional background and images. Submitted an inquiry late in the evening and, low and behold, had a call almost immediately. That was typical of Heather—responsive, professional and and easy to work with, offering thoughts and suggestions in areas of need! Our out-of-town daughter—the bride—married on a grey, stormy Saturday in early March amid driving rain and severe weather, requiring the entire wedding celebration to take cover within. The photography could have been a disaster, but Heather was able to make tight spaces work with a large wedding party amid the business of preparations. This is where Heather's professional background and experience was truly visible. Though unable to take advantage of the scenic outdoors, Heather still captured some amazing images! Her journalistic documentation of the entire wedding from start to finish is appreciated and loved. Thank you Heather!!

Linda & Lauren Lerchenfeld (Arbit)

Heather Durham Photography's reply:

Oh my I have tears in my eyes From reading your kind review, Thank you thank you for choosing me to capture Lauren and Adam's wedding day in Nashville. You were all the sweetest. It was a pleasure and I'm thrilled you are happy! You just made my day! ❤️

Melissa P.

Married on 12/01/2018

Makes a rainy wedding day fun!

Having Heather photograph my wedding was an absolute dream. I've been eyeing her work for many years waiting for the day to have my photos taken by her. She has such a gift for photography and captured so many sweet moments with my groom. I was so upset about it raining on my wedding day but she reminded me that we can work with what we've got and make it part of our beautiful story. So she laid down in puddles and ran around in the rain to be sure we would have beautiful photos to enjoy for the rest of our lives. Thanks again Heather for your kindness and hard work!

Heather Durham Photography's reply:

Thank you Melissa! You were so calm and joyful the entire day! And...so willing to embrace the rain as part of your story! No way were we gonna let a little rain spoil the fun! It was perfect!

Meagan

Married on 06/21/2018

Captured our day SO perfectly!

Heather was a dream to work with!! She was SO much fun and extremely professional. We couldn't have chosen a more perfect person to capture our wedding day! Would recommend to anyone!

Heather Durham Photography's reply:

Thank you so much Meagan! Your day was beautiful and so much fun!!! Thank you for choosing me to capture it.

Anna

Married on 04/14/2018

Heather was amazing and a complete delight to work with! We were so pleased with her professionalism and the way she and her team captured the day just perfectly! We so enjoyed working with her and appreciate her attention to all the details! The images are incredible and will bring us great joy for years to come!

Heather Durham Photography's reply:

Thank you Anna for your kind words and thank you for choosing me to capture Francie & Smylie's beautiful and fun wedding day! It was such a pleasure!! Wishing you all the very best!

Francie

Married on 04/13/2018

Heather was a JOY to work with! We are thrilled with they way she captured our day! She was professional, full of positive energy, and paid attention to detail. She was so easy to communicate with and was able to perfectly capture the images that were important to us! What beautiful memories we will have of our special day thanks to Heather and her team! I couldn't be happier with my choice of photographer and would highly recommend her for your wedding day!


Heather Durham Photography's reply:

Francie! Thanks for making my day while on vacation! I so appreciate your kind words and I'm thrilled you are so pleased with my work. You were a beautiful and sweet bride and it was a privilege and pleasure to work with you on your amazing day!

Callie

Married on 03/24/2018

The absolute cream of the crop!!! Heather is professional, quick to communicate, organized, attentive to EVERYONE, and SO MUCH fun! She made Gil and me feel so comfortable and truly did not miss a shot! We could not be more thrilled with the authentic images that she and her assistant captured on our wedding day. Not only did she love Gil and I so well, but she made our families and our wedding party feel so special! We absolutely adore Heather and her passion and enthusiasm for the memories she captures-- she feels more like a friend! :) Photography was a huge part of our wedding day, and I am so thankful that we entrusted it to Heather!
Are you interested?
Send a message