22 Reviews
Recommended by 88% of couples
Quality of service

4.5 out of 5 rating

Average response time

4.2 out of 5 rating

Professionalism

4.4 out of 5 rating

Value

4.6 out of 5 rating

Flexibility

4.3 out of 5 rating
Awards
15 User photos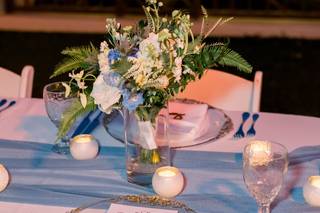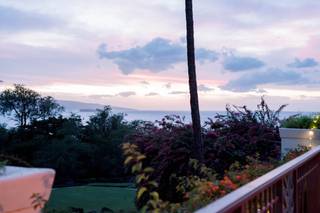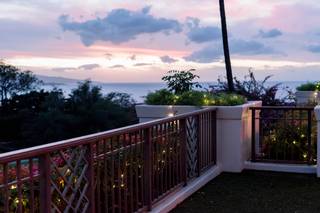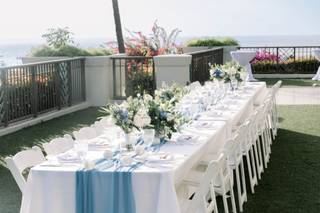 + 11

photos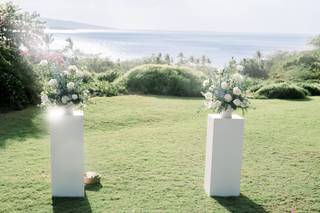 Kayla N.

Married on 12/08/2022

Would book 1000X over!

An absolute 5 star experience all around at Gannon's! I cannot believe such a perfect wedding venue exists! The staff were the best I've ever experienced in my life, period. They were so attentive from the start of the day to the very end. The moment a glass became even partially empty they were on it. My guests did not stop raving about the service at my wedding for days. Everybody was absolutely shocked about how amazing everyone was. I was amazed by how attentive they were to my decor being set up. Down to the napkin shape, (thank you Steven). Every detail was excellent.
The food was phenomenal and Bev's crab dip had everybody talking for days! The drinks were delicious!
Susan is easy to reach and very experienced. She knows what she's doing and makes the experience seamless.
They surprised me so many times! I wanted goblet glasses so badly but couldn't justify the rental cost. When we arrived to our reception, they were just there on the tables! It's like the read my mind!!

Okay lastly, THE VIEWS. Come on. Seriously, like heaven on earth.
Also, SO amazingly priced. I could not stop recommending this venue for the price, it felt too good to be true! We traveled all the way from AZ and had a destination wedding due to the value and price of this venue.

We will most definitely return to Gannon's to eat every time we visit Maui and cannot wait to renew our vows here!

Thank you so much for making all my wedding dreams come true, you guys are magical!

+ 8

photos

Denise

Married on 10/19/2018

Extremely pleased. Perfect Venue and delicious food!

Gannon's was absolutely perfect for our wedding ceremony and reception. They blew all of our expectations away!

The Wedding Knoll has gorgeous scenery and is just absolutely breath taking. They have a backup plan for rainy days and that area is beautiful as well. I would not have been upset or disappointmented at all if it rained.

Cocktail hour was on the lower lawn and our guests had a blast!

Now here is where it gets really great...Our guests LOVED the food! During cocktail hour, servers came around with our selection of Hors d'oeuvre's (crab stuffed mushrooms, lobster deviled eggs, ahi poke lettuce cups, Garlic beef crostini, grilled brochette ciabatta). Everyone loved the everything!

Dinner blew everyone away. We chose the 3 course menu. Crab Cake, Champagne vinaigrette salad, and miso marinated fish with hoisin beef short rib. Our wedding cake! Oh my goodness, I can't count how many guests told us that our wedding cake was THE BEST WEDDING CAKE THEY'VE EVER HAD AT A WEDDING!!! It was white cake with white chocolate mousse filling and buttercream. We also had a variety of the chefs selection of mini desserts and they also accommodated my request of also having fruit skewers as part of dessert. Our families love fruit for dessert.

The Staff were so friendly, speedy service, and seriously on their A-Game! They were simply phenomenal. A staff member even told us that it was great to see a local group have so much fun as we did. So destination, non destination wedding, Gannon's is a fantastic venue for anyone!

In a nutshell, stunning views, amazing, delicious food that will not disappoint, lovely restaurant atmosphere, and a very attentive staff sums up to be the perfect wedding venue. We were so pleased with everything that we even returned to for their Christmas Eve buffet which also blew us away! Thank you Gannon's and Staff. You've really made our wedding Day THE BEST DAY EVER!




Kirsty

Married on 10/13/2017

Gannons was an amazing venue for our wedding. The view was stunning, food was amazing and cooked to perfection. Our guests kept mentioning how tasty it was. The staff did a wonderful job and throughout the entire planning process Susan was very responsive to all my questions. Wish I could do it all again.

Are you interested?

Send a message

Susan

Married on 06/08/2016

We had our wedding at Gannon's Restaurant on June 8, 2016, and we wouldn't have done it anywhere else! Till this day, I still can't get over how AMAZING THE OCEAN VIEW is from Gannon's.
My husband and I live in Toronto, and we decided to have a destination wedding on Maui. My husband and I had never been to Hawaii before our wedding, so we can only decide on the venue from the pictures we've seen on the internet and the reviews people write about. Working with wedding planning service vendor Maui's Angels, we decided that Gannon's Restaurant is the best venue with the BEST VALUE. We honestly didn't expect how good of a value it actually was until we got to see the venue the day before.
Gannon's Restaurant is situated on a hill in a beautiful golf club. Because it's on an elevated hill, the ocean view it has was priceless. Gannon's website definitely needs an update as it does not accurately reflect the venue itself. The venue itself is a lot more upscale, and the photos doesn't do it justice! We wanted an outdoor wedding and so we had our ceremony at the lower knoll and our reception at lower lawn. They were both the perfect choice! Our guests were amazed by the view and the sunset, it was unreal.
In addition to the amazing venue, the staff at Gannon's were exceptional as well! Susan was the main contact who coordinated our food and drink needs. She was very professional and always responded within a few hours. The waitresses and waiters were the nicest throughout the night and the bartender remembered guests drinks. We chose romaine salad and crusted fish for our meal, and they were delicious!
Wouldn't have gone to anywhere else to get married!



Philip

Married on 05/28/2016

Had our wedding at Gannon's this past May - one of the best decisions of my life. Picture-perfect scenery, heavenly staff, and the food equated to one of the best meals I've ever had. Sarah C. was our wedding planner/coordinator - couldn't have become the dream wedding it was without her. She is so incredibly talented, kind-hearted, and dependable, I'm still in shock at how perfectly she executed the wedding. Sarah has become one of my most favorite people, and that's something I don't say often.

This venue was recommended to us by our wedding coordinator for the sunset wedding we had envisioned. I was skeptical at first because the photos online weren't very recent. However, once we got there my husband and I were pleasantly surprised! We got the Upper Pond area. The entrance was grand and inviting. It was private and had beautiful scenery. Have I mentioned that the price was quite affordable for the location (Wailea area)? Great service, amazing food, can't go wrong with this venue.

We were married there in 2015. It was everything we wanted and then some. Beautiful setting at sunset; great food; wonderful planning/coordination services, including referrals to vendors (flowers and photography especially were fantastic); and a perfect event.

We booked Gannon's for our wedding reception, and Susan was incredibly helpful throughout the entire process. Planning a destination wedding is always difficult just because you can't be there in person, but Susan put me at ease. She was prompt with answering all my questions and had great suggestions for things I hadn't even thought about. The venue was beautiful, the food was delicious, and the whole evening went smoothly. Highly recommend!

We booked Gannon's for our wedding, and Sarah was FANTASTIC. She was one of the two (including my videographer) expenses that I do not regret spending on. Sarah responded to us right away with answers to any questions we had, and made herself available whenever we needed her. She received items for us that we had shipped, and even ensured our vision for our centerpieces unfolded beautifully. She met with us when we arrived on the island to show us the place, and walked us through our ceremony (pointing out all the options just in case). She is the sweetest, most caring, and professional person I met on the island. On the day of, she was like a ninja (seriously!) making sure everything was taken care of and done on time. SERIOUSLY one of the best decisions we made related to our special day.

Food - spectacular. Our guests commented that this was the best meal they had while in Hawaii.
Location - splendid. We opted to do our photoshoot right there on the golf course instead of the beach sunset as we originally planned. Luckily we had a well-informed and experienced videographer that knew just where to lead us.

Krista

Married on 05/10/2015

We booked Gannon's for our ceremony and reception. It was absolutely beautiful! The wedding coordinator, Susan, was a pleasure to do business with. She made everything easy, even down to helping me create a custom cake (which turned out delicious AND gorgeous!)
The food was scrumptious, and the wait staff were helpful and attentive to my guests. Would definitely recommend.

Where do we begin? It was all so amazing!

I'll start with the process. Amazing wedding coordination! We started with 1 Wedding Coordinator and just a few months before the actual event, she left the position and we transitioned to a new Wedding Coordinator. We were nervous about the change but Sarah worked very hard to reassure us that there would be no hiccups with the event, and she was correct! She worked tirelessly to ensure she captured our vision and every detail was perfect. Sarah Cravalho is an amazing Wedding Coordinator and we are so very blessed she was a part of our special day!

Every single vendor we selected from Gannon's list of preferred vendors was amazing:
• The ceremony musicians were spectacular
• Kaua Photography far exceeded our expectations
• The Salon 253 Glam Team does an amazing job with hair & makeup
• The florist completely captured our vision and transformed our venue into a tropical paradise
• DJ Michael of Maui DJ Services kept the dance floor full all night long
• The Limo Company driver was an incredible gentlemen who took us to some beautiful stops along the coastline
• Our guests were thrilled to have an air conditioned shuttle bus to drive them to/from the ceremony site
• The food was out of this world! One of the best meals we've ever had
• The cake was exquisite! The pastry chef did an amazing job with taste & design!
• The service was bar none!

We knew Gannon's was special when we selected it as our wedding venue, but the quality of our wedding, down to ever little detail, was so amazing that it exceeded our expectations! It truly was the most magical day of our lives!
I would recommend Gannon's to anyone getting married, without hesitation! It will be one of the greatest decisions you ever make!

Donna

Married on 03/01/2015

We had our truly perfect and dream worthy Maui wedding here on March 1, 2015, booked the lower lawn for our wedding sight unseen after extensive internet research. Gorgeous grounds (brides heed the warning about that steep hill coming down to your excitedly waiting soon to be husband, had to clutch onto my dad for dear life while in platform heels!) and the most astoundingly exquisite surf and turf mahi-mahi and filet of beef double entree. Usually serving banquets the fish is dry and the beef overdone, I don't know what magic elves are in the Gannon's kitchen but the execution was flawless. Chose Gannon's also because we were so impressed with chef Bev Gannon's extraordinary meals at Joe's and Hali'imaile General Store (check those out too for mind-blowing food!)

Heaps of appies, picture perfect delicious wedding cake, even had a dance floor and booty shake. Susan Jencks was fantastic to work with planning from afar, very helpful choosing the appetizers and wines and being mindful of cost. And next time (err uh not that there'll ever be a next time getting married!) I'd get the wedding coordinator to just make it a little easier arranging decor/timing/bouquets etc. Lois Hiranaga created the loveliest orchid florals, Scott Drexler captured our still photography, and Jordan from Hi Focus did our cinematography and we couldn't have been happier. All that internet research paid off!

FYI the curfew for an evening wedding is 10 pm, but with a 430 ceremony that was plenty of time for our guests to enjoy a post ceremony cocktail reception, and speeches dinner dancing etc the whole cascade. I looked at a LOT of other options in Maui and in terms of the beauty of the location, the exceedingly good quality of the food, the overall value, and the ease of not having to tromp from ceremony to a separate reception site, this place was perfect. A beach not even 3 minutes drive away is perfect for sunset photos.

Stephanie

Married on 10/11/2012

Gannon's was wonderful. We booked this venue for our Reception, having never visited it. We showed up earlier in the week and had an appt. with their WC, Susan. She was amazing and set the table exactly as we wanted.

Sonia

Married on 03/31/2016

We used Gannons for both our ceremony (lower Knoll) and reception venue (Lower Lawn). We also used their co-ordinator Sarah with the ceremony package. Sarah was the most lovely and amazing person and worth every cent!! I highly recommend her to make your day easier. She went absolutely over and above. I cannot express how happy we were with her service and advice and happiness to answer our many queries. She was a total ray of sunshine! Susan at Gannons was wonderful too and again was more than happy to be contacted and to respond to and meet our many requests. She even sourced a corn hole game for our guests to enjoy and set extra places at our tables so we could eat each course at a different table and share a meal with all guests along the way! She was happy to help make the reception just how we wanted it. The lower lawn is highly recommended as a space, its a great size and more private and a beautiful sunset viewing site. The only down side was that the noise from the restaurant above was loud just at their peak dinner time so our guests had trouble hearing at speech time. The food was amazing, guests loved it! The cake was also beautiful. And the servers excellent. The lower knoll was beautiful. I didnt realise the driveway/road to/from the restaurant runs right next to where you have the ceremony but being in getting married mode I didn't actually hear any cars go past is there were any! Most aspects of the wedding had the 20% co-ordination fee and 4% tax added, so this added more but Gannons were by far still the most cost effective option we could find and certainly the most beautiful location and food. As a couple we were so happy with our day there, the service and the price paid.

Jess

Married on 02/18/2016

We recently got married at Gannons and it was an absolutely perfect day! Sarah, the in-house wedding coordinator, is incredible and takes cares of all of the details. We did not have to worry about a thing the entire day. Additionally, the staff that is there on the day of the wedding is attentive and professional. The food and drinks were also wonderful. All in all, we would not have changed a thing. If it weren't for the crappy Canadian dollar, this would have been a very inexpensive wedding, which is an added bonus.

Hello K.

Married on 10/15/2016

Didn't end up having my wedding here but was my top pick. Communication was easy and always responsive. Prices are reasonable and venue is beautiful

Aimee

Married on 03/28/2013

Awesome food and amazing setting!!

Kathryn

Married on 05/12/2012

Gannon's was a beautiful venue and was the perfect backdrop for our Hawaiin wedding. It was a rocky start with the communication as e-mail response was a bit on the slow side for an anxious bride. Overall though they proved to come through with a perfect ceremony. Nicole the wedding coordiniator was very delightful to work with as well.

Our guests loved the views (lower lawn), but could NOT stop talking about how amazing the food and the cake was!

We served the braised ribs with coconut cream fish. It was amazing and we wish we could eat it again!!

Our cake was a chocolate cake with lilikoi (passionfruit) filling and vanilla buttercream. I've never enjoyed cake at anyone's wedding before but this was different. Guests confessed to going and finding pieces that other guests were not eating (due to dancing) and polished those off as well!

Our reception needed to be moved indoors due to rain but they were flexible and set up a beautiful space and our outdoor/garden dance floor was tons of fun.

Nicole

Married on 05/11/2014

All of my interactions with Susan Jencks, the coordinator were 100% positive. She was super responsive and really went above and beyond -- helping me with printing my personalized menus, etc. I rated this reception venue poorly because the service I received on the day of my wedding was definitely below par and the day of the wedding the staff were not very responsive (it was Mother's Day and I think they were slammed). I don't agree with how they handled their rain call policy that day and the head waiter was passive aggressive and not courteous. The food service was slow. However, the food was DELICIOUS and the cake was both beautiful and DELICIOUS.

Ney N.

Married on 04/09/2022

Truly Horrific Experience

We canceled our reception at Gannons approximately 6 weeks before the event because of Susan. So much to write about my recent experience with Susan Jencks, it won't fit in the comment section. For more details email me at forneyluv@gmail.com

Jessica R.

Married on 02/01/2020

Worst staff ever

SUSAN JENCKS WILL SIT BEHIND HER DESK, NOT RESPOND TO YOUR EMAILS, HAVE NO PROBLEM TAKING YOUR MONEY AND NOT RESOLVE ANY ISSUES THAT ARISE. I find it very unfortunate that I have to write this review. I very rarely write reviews and the ones I do write are for amazing service. I cannot wait to write my photographer, makeup artist, DJ, etc a spectacular review. However I cannot say the same about the Gannon's staff. Let me start by saying, Susan requires that you hire a coordinator as she does not coordinate wedding, yet has no problem charging her own coordination fee. Actually, she wants nothing to do with the actual wedding as her office is off site and you will NEVER actually see her or meet her in person. I do believe there is a reason she keeps herself so distant (she does not want to be involved to any capacity). Susan's staff is a horrendous group of people. I'm sad, because other than these people, my day was absolutely perfect and the outside vendors were AMAZING. The main complaint I have was with the bartender, MIKE. If you are having a wedding at Gannon's please request not to have this grumpy old man as the bartender. He made me feel extremely uncomfortable at my own wedding, was extremely rude and made me cry. Why did he hate us? I will never know. Maybe he thought we weren't giving him enough tips, even though the server and the bartender got to split $1,000 in tips from the bill. We did have a little situation with he wine as well that got resolved. However; Susan seems to think everything is okay since the wine issue got resolved. She failed to apologize for the bartender's behavior and ever BACKED her staff. I did not want to resort to this; however neither Susan nor Rebecca responded to my last email. So this is the road that I have to take. My ultimate advice is that there are hundreds of pretty venues on Maui, with better staff. PLEASE choose wisely!!!! NOT WORTH THE LACK OF COMMUNICATION AND EXTREMELY RUDE, UNCARING STAFF. SUSAN, REBECCA, MIKE, YOU HAVE NO HEART.
Are you interested?
Send a message