17 Reviews
Recommended by 100% of couples
Quality of service

5 out of 5 rating

Average response time

5 out of 5 rating

Professionalism

5 out of 5 rating

Value

5 out of 5 rating

Flexibility

5 out of 5 rating
Awards
47 User photos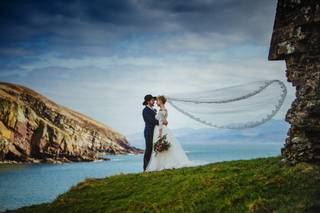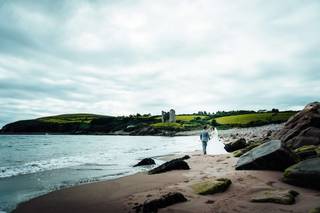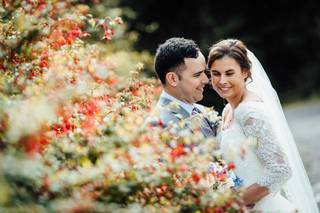 + 43

photos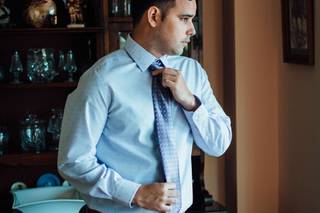 Alana B.

Married on 09/03/2019

The Perfect Elopement

I'm couldn't have been happier with the services provided by Elope to Ireland! We truly had our dream wedding. Annie took care of all of my needs as a bride, which made for such a stress-free experience!

Sherri C.

Married on 12/09/2018

Wonderful experience from start to finish

Annie was wonderful in helping us coordinate our dream elopement in Dingle. She was always available when we had questions and got us in touch with all the vendors. The day went smoothly, everything on time and all the people from hair and makeup, officiant, and photographer were excellent. The location she helped pick out was exactly what we were looking for and we could not have asked for a more perfect day. Coming from Florida, we thought that planning a wedding in Ireland would be impossible but Annie made us feel comfortable and always gave us reassurances that everything would be what we wanted.

+ 5

photos

Haar

Married on 11/01/2018

Thank you Annie and Peter for making it so Easy! A walk in the park! Just perfect!

We fell in love with Annie and Peter of "Elope to Ireland". From the USA we communicated with them via emails, left everything in their hands with no worries. We arrived in Ireland from the USA, for a few days we relaxed and enjoyed traveling the sweet Emerald Green island. Connected with Annie and Peter the prior day of our wedding. The day of...we met our wonderful Annie and everything fell into place. It was so easy! A fairy tale come true, a beautiful day for us!

Thank you again Annie and Peter!
Hope to see you again!

Mr. and Mrs. Michael Haar
November 1, 2018

Are you interested?

Send a message

Mary

Married on 09/08/2018

Dream come true

Elope to Ireland was a the best service my husband and I could have ever found. Annie and Colette were so incredible. Their timely responses (even with the great time difference), to their attention to detail and great care to planning. Never in my wildest dreams could I have every had imagined what the Elope to Ireland team achieved. We had the most perfect destination wedding and it was all thanks to Elope to Ireland.

+ 3

photos

Scout H.

Married on 08/03/2018

Most Amazing Day

Our wedding day was absolutely flawless. 3 years later I look at our pictures on the wall and can't believe we had a wedding that was so perfect. Annie and her team planned every little detail and made the process so easy.

Everyone that works with them from the hair, makeup, photographers etc were top notch. I felt like I belonged in a magazine after her team was done with me.

My husband and I never wanted a big wedding and took a chance on Elope to Ireland after finding them online. If you take that chance you won't regret it.



Lacey V.

Married on 06/12/2018

Amazing Wedding Planner

I have nothing but wonderful things to say about this company and Annie my wedding planner. From helping me with marriage license paperwork, finding a venue, florist, picking a photographer, and most of all for making my wedding planning go seamlessly. Annie helped make our dream elopement wedding a reality, a day I will cherish forever. For anyone looking into elopements to Ireland, this is the company you want! My wedding day was perfect, everything went smoothly, if there was anything out of place or issue I didn't know about them. I had no stress throughout the entire process. My husband and I enjoy every minute of planning and most of all we were able to soak in all the joy, love, and memories on our wedding day thanks to Annie and her team!

Lela

Married on 05/22/2018

Annie was wonderful, she provided all the support my husband and I needed.

My husband and I had a wonderful experience with Annie. We were very impressed with the location she scouted and all of the vendors she chose. Our officiant was especially gifted! If you're looking for an intimate and special ceremony I would definitely recommend Annie.

Rebecca F.

Married on 04/10/2018

Elope to Ireland from the United States

I highly recommend Elope to Ireland for anyone, but specifically if you do not live in there. We planned our wedding from Louisiana, United States, and it went so smoothly. Our day was perfect and exactly what we envisioned thanks to Annie's attention to detail and communication process.

Erin

Married on 10/21/2017

Fantastic experience!

Pia and Annie were so incredibly helpful from the minute we exchanged our first emails. They were very responsive, knowledgeable, and professional. They were the perfect planners for our elopement and made the process stress-free. I was so amazed at how perfect the day went. Everything fell into place with ease!

Susan M.

Married on 10/05/2017

AMAZING Elopement Experience

Annie Byrne and her team were wonderful to work with. My husband and I eloped to Ireland for our wedding from the US and could not have been happier with the results! The photographer and videographer that we chose were fantastic and we still watch our drone video footage to this day (and we show our kids!). Coordinating the details from overseas was seamless and we found a wonderful officiant who really understood us as a couple to conduct the ceremony. If you are looking for a company to work with, I highly recommend Annie Byrne and her crew. They were professional, reasonably priced, and the entire experience was everything we were looking for in an overseas elopement.

Ashtan

Married on 09/01/2017

Dream Team

One of the reasons we chose an intimate, destination elopement was that we wanted all of the memories but none of the stress that comes from planning a wedding. Elope to Ireland made the process of planning our destination elopement completely stress-free. Annie, Peter and team are a dream team. From taking the time to get to know us as a couple, our interests and our vision for our elopement, the Elope to Ireland team helped match us with the most perfect ceremony location. They took care of every detail... we just had to make decisions. Our dedicated team resource was personally with us on our special day and ensured our wedding day was as stress-free as the planning process...from picking up my dress from the dry cleaner the morning of to making sure that I had a snack of toast and jam and hot tea while getting ready. I can't thank the Elope to Ireland team enough for giving us the most perfect day ever.

+ 9

photos

Barney B.

Married on 08/22/2017

Caring, connected and responsive wedding planner

Annie was superb. We were visiting Ireland on a family trip and wanted to elope. She managed all the details from our gorgeous ceremony at Corcomroe Abbey, to a fabulous dinner with our family and so many little touches including hiring Mickey Dunn one of the greatest pipers in all of IRELAND which was truly special as we are a musical family.

Taylor K.

Married on 07/31/2017

AMAZING experience for such a special day!

We weren't too sure we wanted to elope, but after we talked to Annie and Peter, we knew that we were doing the right thing. They were upfront and honest about the process and were VERY easy to work with. They seriously made our special day unforgettable!!

Jenna M.

Married on 06/28/2017

4 years later, & we wouldn't change a thing!

We could not be any happier or thankful that we found Elope to Ireland. W thought planning long distance from the US might make things difficult, but all involved made it so easy. The whole day was planned and perfect, all we had to do was be there on the day. From the flowers, to the photographer, to my hair and makeup, to transportation, to dessert, to the celebration, all events were handled by Elope to Ireland. A lot of my friends look back on their wedding day with regrets, wishing in hindsight that they had done things differently. We NEVER have those thoughts, ever. Just beautiful memories made possible by this awesome Planner!!

Bonnie R.

Married on 05/17/2017

Waterford Wedding

We are an American couple that was looking to get married in Ireland. We landed on Elope to Ireland and Annie made everything so stress free and easy for us. From my flowers to the photographer, everything was perfect. It's been almost 4 years now that we've been married and thanks to Annie's help, we have such wonderful memories of that day.

Noelle

Married on 04/27/2017

A magical experience!

We hired Annie and her team for our Dingle elopement a few years ago and she made the whole experience so easy and stress-free from start to finish. Thanks to her expertise we quickly settled on a unique venue and were connected to other top-notch vendors for my hair and makeup (the lovely Tricia O'Sullivan) and photography (the amazing Andrew O'Dwyer). Annie was very responsive and communicative, making it a breeze to coordinate details such as flowers, transportation, etc. Other than making these decisions all we had to do was show up! On the day of the event, we both felt very relaxed and supported by everyone. We were able to truly immerse ourselves in a private, intimate ceremony and we really felt that the day was completely about us. I wouldn't change anything about the experience and I wish we could do it all over again! Many thanks and much love to Annie and her entire team!

Megan

Married on 02/18/2017

Magical elopement

Where do I begin? We were only planning to visit Ireland and somehow it turned into a last-minute decision to elope! Let me put into perspective its July 2018 and I'm trying to plan a last-minute wedding abroad in just 3 short months. I love event planning and I do it quite often, but I knew I had to call a professional for help on this one and I'm so glad I did! Annie was immediate to respond to my request for help and she set up a skype date right away. She indicated my last-minute planning could be cutting it close, but she gave me plenty of instruction and deadlines to meet. With the luck of the Irish I was able to get all my ducks in a row and finalize a date for October 22, 2018. We reside in Canada and even though we have a 7-hour time difference the communication was consistent and prompt which made us feel comfortable with the decision we had made. Peter was quick to take over with the rest of the event planning details including dinner recommendations, umbrella shopping, and putting us in touch with our vendors (celebrant and photographer). He was so quick to respond on all my inquiries and ensuring all my vendors had been booked in a timely manner. Seriously can't say enough about the communication piece, it's the one thing that kept us stress-free about this whole process. Colette was our day coordinator, she was fabulous and on time! She ensured we had everything we needed, picked up our attire from the drycleaners, picked up our floral arrangements and made sure my hair/makeup/photographer vendors were on schedule. Everything was super organized, and the day went so smooth! Annie chose the Blasket Centre for our venue, located in the Dingle Peninsula and it was stunning! WOW, just WOW!!! If you're looking for a wedding planner this is your one stop shop, stress free and sensational!
Are you interested?
Send a message