62 Reviews
Recommended by 99% of couples
Quality of service

4.9 out of 5 rating

Average response time

5 out of 5 rating

Professionalism

4.9 out of 5 rating

Value

4.9 out of 5 rating

Flexibility

5 out of 5 rating
55 User photos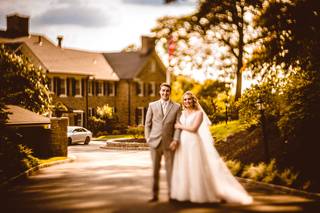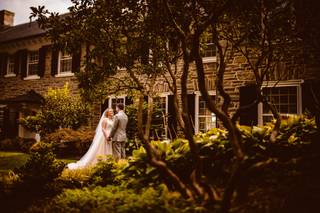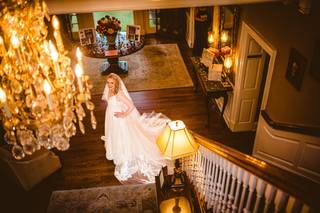 + 51

photos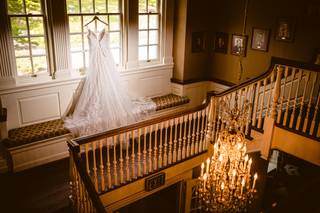 Featured

Keith D.

Married on 10/09/2021

Hire this man!!!

Wow!

We could not have asked for better pictures and experience from Dave. Dave was a pleasure to work with and provided amazing pictures for both our engagement photos & wedding photos.
Dave isn't just a guy with a nice camera. Dave truly is an artist. An artist in a way that we think is clear by his portfolio of pictures. The way he can capture moments, love, background & scenery, etc. are elite.

Dave was always very responsive to emails, text & calls. He met every expectation he set for planning, scheduling, meeting times, timelines, etc.

He always gave us good direction on what we needed to do, but he also allowed us to be ourselves, which created a much more relaxed and organic atmosphere.

If you are looking for timeless photos that capture everything your special day entails, Dave Justo is the photographer for you.

+ 5

photos

Dave Justo Productions's reply:

Thanks Keith! That means a lot, especially since that's exactly what I try to give you and clients. so I'm glad that came across, aside from the great shots we got, and you guys were able to keep busy but be comfortable and enjoy the vibe with everyone in your party! Thank you for letting me be a part of such a uniquely, romantically moody, fun, and embracing wedding day! And I love the shots you shared here :) Those were some of my favorites too

Rachel K.

Married on 09/17/2022

Excellent Photographer

We're so glad that we went with Dave to shoot both our engagement photos and wedding day. He was very easy to work with and was quick with responding to messages. On top of that, he had great suggestions for how to pose us (which is especially helpful when you're not so naturally photogenic like we are!) and we loved his style of editing photos. Overall, we were super happy with Dave and his work!

+ 3

photos

Dave Justo Productions's reply:

Thanks Rachel! I'm happy we were able to get you guys comfortable with your engagement and then the wedding day itself was just perfect! I think we'll all remember the beautiful view with you guys at the ceremony site :) And those are some of my favorite shots as well that you shared

Alison

Married on 06/25/2022

I wish in every way that I could add a 6th, 7th, or 8th star to this review. Dave is one of the most patient, talented, humble, flexible, and creative people I have ever met. I was told that a photographer is the one thing to not skimp on at my wedding and with the experience we had with Dave, he deserves far more than he's charging! It's not just the breathtaking photos that capture every perfect moment from the typical family shots to the candid moments you didn't even realize were happening - it's (run-on sentence alert) his calm demeanor, his calming smile, his ability to walk around and see beautiful, unique opportunities for photos anywhere, his personality and how easy it is to enjoy him not just as an artist, but as a wonderful person. I could go on for days, but I have to tell everyone who will listen that out of all the gifts we received at the wedding, having such beautiful photos that captured the love all around us... Well, that's by far one of the best gifts of all. This man goes above and beyond what is expected and I found not only a lifelong photographer, but a friend. I can't wait for the next reason to have more photos taken with Dave. Recommend him to everyone you know, and even people you don't know!

Dave Justo Productions's reply:

Hey Alison, haha thank you so much! You guys are the best! I'll definitely always remember your wedding, partly because how much fun it was, but also because of the wonderful photos we got and how beautiful your day was. You guys treated me so well and I'm so thankful for that, so I'm happy I could return the favor with photos you love :) Can't wait to do more!

Are you interested?

Send a message

Susan V.

Married on 06/11/2022

Absolute perfection!

We cannot say enough great things about Dave Justo Productions. From the first communication we had with Dave to the final product, we have been nothing but thrilled with him and his work. Dave is such a talent and such a pleasure to work with, we gave him a few key things that we definitely wanted shot for our wedding and then the rest we left in his hands—and the end result was just magical! Every single photo he took was absolutely beautiful and captured so much more than what the eye can see in real time. Looking through all the pictures was like being transported back in time and the way the pictures were taken, they definitely tell a story. If you want a true artist to be behind the camera, and not just the same ol' run of the mill photographer (we all know those photographers who use way too much light and exposure and has no sense of how to do final edits on photos), then Dave Justo Productions is the one you want to go with for whatever moment you want preserved. You will not be disappointed, not one bit. My husband and I can't wait to work with Dave again. A true professional.

+ 11

photos

Dave Justo Productions's reply:

Hey Susan, thank you guys so much! I love the shots you shared as well and I think it really hits home with what you said. It was such a unique day with so much to see and our styles worked so well together that it was even awesome for me looking back through all the images, so I can't imagine you guys haha!

Amanda Y.

Married on 01/15/2022

Amazing Experience, 100% Recommend

Booking Dave Justo was one of the best decisions we could have made for our wedding day. From the beginning he was reliable, professional and really cared about our individual needs. Before our wedding day, he spent time getting to know us, determining what we wanted. He also worked with us to create a schedule which allowed our wedding day to flow seamlessly, and prevented any unwanted surprises/ confusion.

As for the photos, Dave provided some of the most elegant, classy, and magical photos I could have ever hoped for. The pictures we received were above and beyond our expectations. Not only did we receive beautiful photos from our first look, ceremony, and reception, but he also gave us a variety of pictures inside & outside with our families, parties, getting ready photos, and photos of our venue, decor, jewelry, dresses, flowers, and more. (And he did so in below freezing temperatures, and never complained once!)

Dave is truly a professional who clearly puts his whole heart into what he does. His creativity and passion made our wedding photos better than anything I could have ever hoped for. I would highly recommend Dave Justo to anyone looking for an amazing and stress-free photography experience.

Dave Justo Productions's reply:

Thank you guys! I'm so glad to hear this! I have to give you such huge credit though for catching that daylight while it was so cold. It was so worth it! By the way, I couldn't feel my hands at all haha. I miss that venue though and hope you guys are doing great!

Christina M.

Married on 08/21/2021

Our dream photographer!

Dave was an absolute dream to work with! From the moment we reached out to him for more information and all the way up to wedding day. Dave was so knowledgeable when it came to the wedding day timeline and really helped keep our whole day on track. Leading up to the wedding, he was in constant communication and was a huge help in helping us decide photo locations and was also so helpful guiding me to obtain the permits needed. We have heard heard countless times from our guests, "that photographer was awesome!" . In our package, we chose to have a "day of" photo reveal. Dave brought a flat screen tv to the venue that was set up to showcase photos he had taken through out the day. My family and guests also thought this was the coolest idea! I would recommend choosing this a million times over. We have received all of our edits from the wedding and we are still in awe of the beauty in his photos. You can see from each photo how relaxed and comfortable Dave made my husband and I feel. His second shooter that he brought along for the wedding day was also fantastic! My advise to other brides, stop wasting your time browsing wedding wire and reach out to Dave immediately!

Dave Justo Productions's reply:

Hey Christina, I'm so glad to hear that! Anything that will help you guys relax and vibe with the great day planned :) I think we hit all the best of Philly to make it an awesome, classic Philadelphia wedding. Thanks for allowing me to take part and I love the shots you shared!

Jennifer S.

Married on 08/12/2021

Amazingly Creative Photos

David was absolutely amazing to work with! My husband and I are in love with our engagement photos right along with our wedding day photos. David is very-much willing to hear all of your ideas and what you envision for your most special moments. Not only is he an amazingly creative photographer, he was in constant communication with us and produced our photos so quickly.

Dave Justo Productions's reply:

I loved how involved and passionate you guys were, both with each other, and with the photography. You're my dream clients and I'm glad we had a chance to get some amazing shots that were so unique. Thanks Jennifer!

Alex

Married on 11/07/2020

Highly Recommend Dave Justo Productions

Dave did the most amazing job on our wedding. My husband and I had a micro wedding on our driveway with just our closest family and friends due to COVID-19 precautions. Somehow Dave was able to capture every happy and beautiful moment between us and our loved ones. He made our simple Halloween wedding look absolutely beautiful and even found hidden spots in our neighborhood for a gorgeous fall leaf filled bride and groom photo shoot. It meant so much to us to have such a kind and professional photographer capture everything from happy tears to even portraits of our dog. We highly recommend Dave Justo Productions and couldn't be happier with the beautiful memories he provided us from our wedding day.

+ 2

photos

Dave Justo Productions's reply:

Hey Alex, thanks so much! I loved the doggo and the micro part I thought was great because it was such a unique day, especially with the Halloween theme. What an awesome day! I love your display shots btw, especially Archie haha.

Ashley M.

Married on 10/12/2019

Highly recommend!

I had the pleasure of using Dave for photos for my wedding back in October of 2019. He nailed it! Dave made my husband and I feel super comfortable taking photos and they turned out great. Some of my favorites that he captured were the candid photos of us. We love looking through the album we got from him. Couldn't recommend him enough!

Dave Justo Productions's reply:

Hey Ashley, thank you! You guys were so passionate and great dancers that it was super easy haha. One of the best Normandy Farms wedding!

Geena S.

Married on 09/28/2019

Incredible!

Dave was absolutely incredible. He was so attentive to detail and was able to capture SO many pictures on our wedding day! His eye for different and unique shots is unmatched. I initially saw his work from one of my friend's weddings and I knew instantly I wanted him to be my photographer for my wedding (even though I wasn't engaged yet!) I get so many compliments on my wedding album. He is so talented and I'm so thankful he was able to shoot our wedding :)

Dave Justo Productions's reply:

Thanks Geena! Haha I'm so glad you remembered me until your wedding. I loved the options and style you choose for your wedding albums as well. Such a unique day down around City Hall, from the horse and carriage to walking around the city, so much fun and a beautiful day!

Jaclyn D.

Married on 03/09/2019

Highly recommend

Very professional, flexible, talks through everything with you, and has an amazing vision for photos while also meeting your own vision. Could not recommend highly enough!

Dave Justo Productions's reply:

Hey Jaclyn, thanks so much! I try to be very simple, clear, and concise, so I'm glad that came through with you guys. Your wedding was one of my favorite end of winter/early spring weddings and I actually wish I could shoot your venue again haha. Thanks again!

Brittany M.

Married on 11/10/2018

Dave is amazing!

Dave did an absolutely amazing job photographing our engagement shoot and wedding! He made us feel comfortable from the first time we met him and he was so professional. We are obsessed with our pictures and recommend him to everyone! You will not be disappointed.

Dave Justo Productions's reply:

Thanks Brittany! Oh your doggo was so cute for the engagement haha I almost forgot. And nothing will beat your guys first look haha! One of my favorite weddings at Talamore.

Cait

Married on 05/27/2018

Great Photos!

There are not enough words to describe how happy we are with our photos and our experience with Dave. We had a very large wedding party and Dave was extremely patient and knowledgable and the final product definitely shows it. We most definitely recommend Dave as a photographer.

Dave Justo Productions's reply:

Thanks Molyca! I'm glad we complimented each other so well and could get you some amazing shot for your wedding. Thank you for having me!

Stacy

Married on 04/28/2018

Amazing Pictures!

Obsessed with our wedding photos! Dave was very professional and an absolute pleasure to work with. If I could do my wedding day again (and again and again), Dave would definitely be there!

Dave Justo Productions's reply:

Thanks so much Stacy! That one shot of you two in front of City Hall just reminds me of a fancy magazine shoot. I love it!

Gabrielle

Married on 08/26/2017

I first saw Dave's work via social media when a high school classmate of mine got married and used him as her photographer. I wasn't even engaged yet but knew that Dave Justo was the photographer I wanted when my time eventually did come. And well, when it did, I did not even research another photographer. My sister and I got married 4 months apart and both decided to use him. Dave was more than accommodating with the two of us during our wedding planning. He answered every and all questions we asked and even met with us more than once to discuss wedding day details and concerns. His attention to detail is impeccable and his professionalism is noted immediately. The pictures he took on my wedding day were not simply pictures, they were art work, created through his camera. He has an eye and pays close attention to lighting to ensure that the perfect photo is captured. I HIGHLY recommend Dave Justo! You will NOT be disappointed. I am in awe of his work and his talent goes beyond what he captures with a camera.

Dave Justo Productions's reply:

Hey thanks Gabrielle! I'm so glad you and your sister picked me. What a great time and awesome family!

Dave is such a talented, patient, and professional photographer to work with. We had the pleasure of having him document our wedding and he really did an amazing job capturing every moment that day. He is a very easy and pleasant individual to work with. Another big positive was that he was able to document so many moments without being obtrusive...I didn't even notice he was taking photos of us half the time. We are so happy we chose to work with him and would do so again in a heartbeat!

Dave Justo Productions's reply:

Thanks! I loved all the traditional ceremonies you guys included. Made an amazing atmosphere from such a fun couple :) Not to mention the shots we got and the engagement shoot!

Sophia

Married on 08/05/2017

We would definitely add more stars to this review if given/allowed. Dave is one of the most talented people we have come to meet during our wedding planning. The pictures were beyond beautiful, we were in awe with every single picture he captured through the entire day! He is so patient and calm during the chaos that comes with every wedding day. Dave is so friendly and helpful throughout the whole planning. He is very quick and responsive to emails and readily available at any time of the day. He listens to what we want and envision and delivers so much more. He isn't pushy or tries to oversell. We absolutely enjoyed working with him and would highly recommend to anyone who is looking for an amazingly talented photographer.

Dave Justo Productions's reply:

Thanks Sophia! I try to bring a candid and relaxed feel along with some guidance when needed, so I'm happy it worked out perfectly for you guys. That shot you attached is perfect! Haha

Jami

Married on 06/10/2017

Dave's work really stood out when we saw it on the internet after getting engaged. Dave was extremely quick to respond to my emails and we were able to meet soon after. Dave made sure to create a custom package to make sure we received what we needed. My husband and I were nervous to do engagement photos but Dave really took the time to make us feel comfortable and natural while taking amazing photographs. Our engagement photos blew everyone away and only made us more excited for the big day! When it came to the wedding, Dave was prompt and knowledgeable. He worked with our timeline and made it so that we were not rushed. He is incredibly creative and we can't thank him enough. The end product was well worth the wait and we still can't stop looking at them. The album is nothing like I had ever seen before. Overall, I cannot say enough about how much we loved working with Dave. If you book Dave, you will not be disappointed.

+ 4

photos

Dave Justo Productions's reply:

Hey Jami, thanks so much! I love the pictures you included on this review :) I'm glad I could help contribute to a fun and relaxed day and get some shots we all love!

Mohamed

Married on 04/29/2017

If you are looking for someone that listens to your needs Dave is your guy. We wanted our pictures to reflect the real moments, and to tell a story. Dave did that and more. Now every time we see our wedding pictures we relive the moments that took place on that beautiful day. Your needs mix with Dave's unique artistic point of view will create picture perfect memories that will last a lifetime.

--Rosa & Arshad
April 2017

Dave Justo Productions's reply:

Thanks Rosa and Arshad! That's exactly what I try to do, take your day and put my artistic take on it :)

Christina

Married on 04/22/2017

If you are looking for spectacular wedding photos, look no further then Dave. Our wedding photos are breathtaking and everyone who has seen them is blown away! He is a pleasure to work with, extremely professional, and puts the bride and groom first. I highly recommend him. You will not be unhappy!

+ 2

photos

Dave Justo Productions's reply:

Thanks so much Christina! And you can add your favorites to reviews now? That's perfect haha. I love that blue shot and the one in the library.

Dave was amazing. From the engagement photos to the actual wedding photos. We have been nothing but pleased. He even surprised us on our wedding night with some extra benefits. I won't spoil the surprise, but use him and you will find out and also be pleasantly surprised. I have and will reccomend Dave and his team. Thanks again for everything!

Dave Justo Productions's reply:

Thanks Brandt! You had such a classic, perfect city day and I'm glad you loved everything!

Angel

Married on 10/08/2016

Dave is simply amazing! There aren't enough words to describe how awesome his work is. He just shot our wedding last weekend and that same day at our reception he had a large flat screen TV displaying the pictures he had taken prior to the reception. Every single guest was in awe and could not believe how talented Dave truly is. This made me even more excited about all the pictures to come...I cannot wait to see my entire album! Dave Justo is worth every penny and more and if you want one of a kind wedding photos, you shouldn't look any further! On top of his impeccable work, he is an awesome guy to work with. So friendly, funny and all around cool guy to work with!

Dave Justo Productions's reply:

Thanks Angel! I had a blast during your wedding and got some amazing photos. Reminded me of my family :) Can't wait to show you everything!

Molly

Married on 10/07/2016

My kids grew up with this young man. My son just got married and used his services because he knows he will get the best work, reliability, and professionalism possible. We were able to see some of the beautiful pictures on a monitor last night at the wedding. We can't wait to see the rest! Thank you, Dave!

Dave Justo Productions's reply:

Aw thanks so much Molly! I'm glad you loved their shots :)

Heather

Married on 09/17/2016

Most talented photographer I've seen! Dave is such a pleasure to work with. He was made for this type of art. I could tell from the day we met that he was and will always be our go to for professional work for life. Dave has a gift and you can see it once you see his work. I love it and him! Seriously, give him a shot. You won't regret it!

Dave Justo Productions's reply:

Thanks Heather! From the engagement to wedding, I've had such a great time with you guys and got some of my favorite pictures for the year :)

Jennifer

Married on 09/03/2016

I just received my wedding photos and I could not be happier. Dave Justo captured every moment perfectly from the dress & details to the ceremony and reception. Our pictures were absolutely beautiful. Dave was so easy to work with and he made the planning process so easy for my husband and I. Everyone I talk to can't get over how amazing our pictures are. Dave is truly talented and I am so happy we picked him to capture our special day.

Dave Justo Productions's reply:

Hey Jen, it was a pleasure for me! You guys were so easy to work with too and your personalities and love for each other made it such a great time for me. I'm happy you loved the shots and so did I!
Are you interested?
Send a message