137 Reviews
Recommended by 98% of couples
Quality of service

4.9 out of 5 rating

Average response time

4.9 out of 5 rating

Professionalism

4.9 out of 5 rating

Value

4.9 out of 5 rating

Flexibility

4.9 out of 5 rating
35 User photos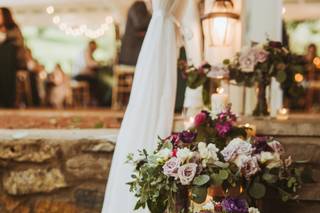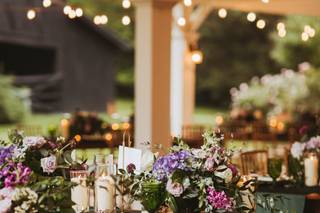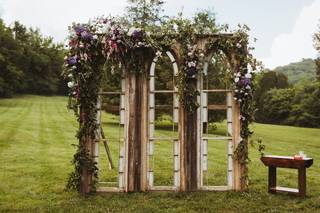 + 31

photos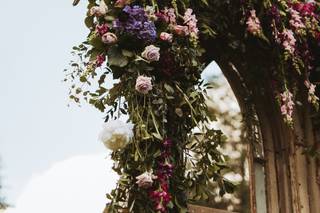 Featured

Blaine B.

Married on 10/09/2021

We have so many wonderful things to say about Cedarwood!

When we started the wedding planning, my husband and I were looking for an outdoor wedding venue where we could feel safe about having our wedding during COVID and where it could be easily accessed from downtown. We had many out-of-town guests and we wanted them to have the full Downtown Nashville experience and still have easy access to our venue. Cedarwood was the perfect location and gorgeous property.
From the venue, to the staff, to the vendors, all was flawless. Cedarwood is simply beautiful. From the moment one steps on the property you are transported to a pastoral Tennessee setting. The flow of the venue is one of its strengths. I don't think we realized until our wedding day just how the ceremony location, barn, pavilion and lower level each created almost separate rooms, but all joined together to make the venue interesting and inviting.
The talent of the floral and decor team is beyond words. The floral arrangements everywhere, and I do want to emphasize, "everywhere", were stunning. We had a vision about the florals and they captured everything we imagined. The boutonnieres and bouquets were coordinated with all our colors as well as my bouquet, which was gorgeous. Our guests were amazed at the quantity and beauty of the florals. It wasn't just the flowers, it was also the hand lettered signs, the candles, the linens. The beauty of all of it was just hard to take in.
Designs in Paper captured the look we wanted from the save the dates, to the invitations, to the programs, and table numbers. We love our custom seal which they also incorporated on our thank you notes. The food was just delicious. Chef Christopher's team worked with us to create a specialty seafood bar and based on the compliments, they could open a restaurant just serving their lobster rolls. Baked in Nashville created the most exquisite and unique cake with fall florals in buttercream. The cake looked like a painting. We were shocked at not only how beautiful it was, but how great it tasted.
My mother and I, who were planning the wedding, are not people who easily give up control in a planning process and we were a little worried about how our day would turn out after one major planning meeting. However, Kelly and her staff were extremely responsive to our many emails throughout the months leading ahead and they absolutely delivered on our wedding day. We walked into the venue, and everything was set up perfectly. We had a great experience at Cedarwood and they delivered exactly the wedding we wanted. Every outside vendor we spoke with conveyed how much they look forward to working weddings at Cedarwood because the staff makes it so easy to do their jobs. Our day was run smoothly by Kelsey, our Day of Coordinator. We were aware of no hiccups because she handled everything and allowed us to keep enjoying the night. We loved our wedding at Cedarwood and would recommend an event there to anyone.
Multiple guests, young and old gave us a consistent comment, "Your wedding was one of the most beautiful, yet comfortable weddings we have ever attended. No detail went unnoticed, and it totally felt like you!" Many Nashville residents who had never attended a wedding at Cedarwood commented, "Cedarwood is a hidden gem." Cedarwood realized our vision and made our wedding day everything we desired.



Cedarwood Weddings's reply:

Blaine, it was an absolute JOY to be a part of your wedding day. Thank you for your incredibly kind words. Our team sends you endless love and best wishes!

Bethany C.

Married on 10/07/2022

Book Cedarwood for your wedding!!

I truly can't put into words how wonderful Cedarwood was to work with. They took our wedding vision and made into a dreamy reality. From our first planning meeting, to ensuring the last minute details were finalized- their entire team was phenomenal. Lori and Allie communicated with us every step of the way and made sure the day was executed perfectly. They are truly experts in their profession. We would choose Cedarwood a million times over!

Macey H.

Married on 06/04/2022

Best wedding venue imaginable

Cedarwood gave us the best wedding we could have ever hoped for! They made everything SO easy for us by executing the planning exactly how we envisioned and making it look sooo easy lol. I guarantee I would've been 100x more stressed without Cedarwood. The food was PHENOMENAL, the DJ was THE BEST, every single person on their team was AMAZING, and all of the little details they pour into every wedding is just incredible. Not to mention the property itself is just stunning. 100% recommend Cedarwood!!

Cedarwood Weddings's reply:

Macey,
Thank you for the sweet words! It was an absolute pleasure to put on the wedding of your dreams. Thank you for trusting our team to bring your day to life! Best wishes and lot's of love from all of us at Cedarwood.

Are you interested?

Send a message

Jelena J.

Married on 05/08/2021

Amazing wedding

I was lucky enough to be able to have my wedding at Cedarwood. From my very first meeting with them when I toured the venue I could tell the staff was very special.
From planning, decorations, catering, music, flowers, invitations, they did not skip a beat with who they utilized/recommended.
I requested special flowers (that represented my home country) and rituals to be done during the ceremony as well as reception and Cedarwood helped out with every step. I know many people say their wedding was amazing, but ours was a fairytale. So much so that the guests still speak in awe of the beautiful venue, decorations, flowers, every little detail. It all was done so perfectly.

Cedarwood was gracious when at the last minute I thought I wanted white linen instead of champagne and took the time to send me extra pictures so I could decide. They were wonderful when a couple cancelled on us last minute and they were able to change the table arrangements properly. On the day of, Tyler and I were treated like royalty. We didn't have an empty plate or an empty hand, the staff made sure we were taken care of and that Tyler & I had time to focus on ourselves and our guests.

I can't emphasize enough how wonderful they were. Our day was truly magical. I would do it over in a heart beat & not change a thing. ❤️

Cedarwood Weddings's reply:

Jelena, thank you for your kind words. It was such a joy to be a part of such a special day for you and Tyler! Sending lots of Cedarwood love to you both!

Aubrie P.

Married on 11/11/2020

Booking Cedarwood is the best decision you can make!!!

My fiance and I had our wedding at Cedarwood this fall and it was truly better than we could have ever dreamed. The floral team absolutely blew us away with all of the floral details, our wedding director and assistants were attentive and made sure we had all that we needed throughout the entire night of our wedding, the wedding planning was so simple and fun. Everyone that worked there made sure I was not stressed and they reassured me that they had ever last detail taken care of. When we walked in day of my husband and our families were just blown away. The food was fantastic, the cocktails were delicious, the bartenders were kind to our guests, the DJ was wonderful, and the food was AMAZING!
We sincerely had the best day of our lives. Thank you so much for EVERYTHING, Cedarwood Weddings.

Natalie A.

Married on 10/17/2020

Your perfect wedding venue

Cedarwood was the PERFECT wedding venue. You hear all the time how stressful wedding planning is but honestly they made everything so easy. They took all the stress and made sure I got to have all the fun with planning a wedding. Not only did they make the planning easy, they made my day everything I could have dreamt about. I was literally stunned with how amazing everything looked. The venue outdid themselves with the designs and florals everywhere. The food/cake was also amazing. I constantly wish I could go back to just have dinner there, just to get the food and cake again. When I look back on my wedding day I wouldn't have changed one thing and I feel like that was all due to how well Cedarwood takes care of their couples. The planning staff and the day off staff were professional while also being so kind and fun. I could go on and on for days about all the wonderful things about Cedarwood. I will never be able to thank them enough for my dream wedding. They will forever be one of my happiest memories and it's all thanks to them

+ 5

photos

Cedarwood Weddings's reply:

Natalie, You and Matt were an absolute dream! Thank you for your kind words, it was an honor to be a part of your wedding and we are so thankful you trusted us with your vision. Lots of love - The Cedarwood Event Team

Katie

Married on 05/16/2020

A perfect wedding day

As most people in 2020-2021, planning for a wedding was pretty stressful. The not knowing if it would happen or not. I was beyond lucky to have Cedarwood as my venue. One call or email and everything was handled. I was finally able to get married on my 3rd wedding date and it was an amazing day. The venue was beyond gorgeous, filled with flowers and candles. The staff was amazing and so friendly to us and everyone of our guests. The food was fantastic along with the delicious desert bar we had. Cedarwood made all of our little personal touches come to life better then I could have even expected. Beyond that, they were so patient with my questions and random requests. So many of my guests came up to me and said it was without a doubt the best wedding they had been to (often their own included). I would without a doubt recommend Cedarwood. I only hope one day I get to go to a wedding there so I can experience what my guests did.

Emmy M.

Married on 04/18/2020

Cedarwood is the absolute best!

We cannot say enough about how wonderful Cedarwood is! We had to delay our wedding twice due to COVID and the staff could not have been more patient, friendly and just all around lovely. Cedarwood takes care of almost every element of the wedding planning (florals, invitations, linens, food, etc) which makes a huge difference in reducing wedding stress, while still allowing you to design your wedding your way down to the tiniest details. We were impressed every single step of the way, and were honestly blown away when we arrived to the venue on our wedding day - everything was picture perfect (most beautiful florals ever!!) and so thoughtfully and thoroughly carried out. The day of they make sure you stay on schedule without ever making you feel rushed or stressed, and they always make sure you have a full plate and fresh drink. If you are considering doing your wedding at Cedarwood, do it!

Cedarwood Weddings's reply:

Emmy,

Thank YOU for such kind words. It was truly an honor to spend the last few years planning with you and Charlie. We are so happy it finally happened!! Best wishes of endless love to you both!

Jennifer F.

Married on 10/05/2019

Perfection

Cedarwood was absolutely perfect. They nailed our wedding vision and went above and beyond what we could dream. The entire staff was so kind, supportive, and helpful. They always answered my questions promptly and were so organized. Kelly, Kelsey, Aubrie, and all of the other Cedarwood staff made our day so special. From all the details to making the day run smoothly, they take stress off your shoulders. I cannot recommend Cedarwood enough! If you want a gorgeous wedding with the best staff, Cedarwood has you covered.

Cedarwood Weddings's reply:

Jenny,

We loved being a part of your day! Thank you for your wonderful review. We wish you and David all the love and best wishes. Cheers!

Elizabeth F.

Married on 09/21/2019

Fairy Tale

Cedarwood was our fairy tale come to life. Every single part of our planning process was ABSOLUTELY PERFECT. Anslee was an amazing Director for our wedding and was so sweet and kind. I never in my wildest dreams could have thought up a more perfect place for us to get married. Thank you so much for making our day perfect!

Cedarwood Weddings's reply:

Elizabeth,

It was an honor to be a part of your day! We loved sharing the magical moments with you and Corey, best wishes from all of us at Cedarwood!

Elizabeth

Married on 09/21/2019

Dream wedding

Cedarwood was our fairy tale come to life. Every single part of our planning process was ABSOLUTELY PERFECT. Anslee was an amazing Director for our wedding and was so sweet and kind. I never in my wildest dreams could have thought up a more perfect place for us to get married. Thank you so much for making our day perfect!

Junia K.

Married on 06/22/2019

Dream come true wedding

Cedarwood is a dream come true! Kelly and the team went out of their way to make every detail absolutely stunning! Their design and style is customized and personal to the couple, and I absolutely adored every little accent and big centerpiece they put into the process. It rained right before my ceremony, but the rain plan under the gorgeous pavilion was even more beautiful than my original! WOW! The florals, the table placements, the flow of the night, send off, everything was perfect! I totally recommend having an all inclusive venue + wedding planning team!!! Thank you Kelly + Cami for everything!

Cedarwood Weddings's reply:

Junia,

Thank you so much for your kind words. You and Matt were a complete joy to work alongside. We look forward to seeing you two again. : )

Aleah

Married on 05/03/2019

Absolutely Incredible

Cedarwood Weddings team is an absolute pleasure to work with! The stylists alone will blow away your expectations. I had many questions and requests leading up to the wedding, they always answered promptly and did their best to make it as easy as possible for me (the bride). Our wedding exceeded all my expectations and was beyond my wildest dreams. Thank you Cedarwood!

Cedarwood Weddings's reply:

Aleah,

Thank you so much for leaving us a review! We are thankful to see you enjoyed your big day so much. Thank you for choosing Cedarwood!

Chelsea F.

Married on 02/11/2019

Better than we could have imagined!

Our wedding was PERFECT because of the incredible staff at Cedarwood! They were wonderful to work with and realized our vision exactly the way we wanted. Each and every detail was beautiful, and I was absolutely in love with the florals and decor they created for us! On the day of our wedding we felt like we were in great hands and didn't have to worry about a single thing! Our guests are still talking about how much fun they had and how beautiful the wedding was (and we couldn't agree more!). Thank you Cedarwood Weddings!!!

My dream wedding

I showed up to my planning meeting with my Pinterest board and Cedarwood made it come to life! Everything was perfect. I literally didn't worry about anything on my wedding day and I was able to take everything in and enjoy the entire experience with my husband and my guests.

Karen

Married on 09/22/2018

Our dream wedding was PERFECT!

Our wedding day was a dream come true at Cedarwood! I don't even know where to begin! I was an out of state bride from Chicago and when we came across Cedarwoods website and found out they were an all inclusive wedding venue, I was all in. Planning our wedding from afar was no worry with us and having the amazing team at Cedarwood help every step of the way. Ashley, Allison and Kelsey were a dream team! Any questions I had, they were right there to answer it and really understood our vision for our wedding day. The venue looked perfect on our wedding day, the florals were so fresh and were everywhere, the reception decor and the table center pieces were stunning! They really pay attention to every little detail that you might miss and they know what they are doing here.
If you are looking for a all around wedding venue experience, stop looking and talk to the girls at Cedarwood. They will make your dreams come true on your big day! Thank you to all the staff for making wedding planning so easy and non-stressful! Cedarwood, thank you for being a part of our big day and making it so magical!

Maleka

Married on 09/01/2018

Best Wedding Venue in Nashville

Planning our wedding with Cedarwood was the best decision we made. Even though we only met a couple times in person, Ashley and Allison brought every little detail to life and answered every single question I had along the way. The team goes above and beyond to bring your dream day to life. Even though an unexpected thunderstorm hit right before I was supposed to walk down the aisle the team took care of our guests and wiped down all of the chairs as soon as it passed so that we could still get married in the meadow. Our timeline didn't even get thrown off- we still had an incredible cocktail hour, plated dinner, and ALL of the dancing. Our guests are still talking about how beautiful (and unique) the venue was and how delicious the food was. They made planning from out of town so stress free. I also found the majority of our vendors from their list of recommendations and they were all wonderful to work with too. Stop reading reviews and book your wedding with Cedarwood, you won't regret it!

Maria

Married on 06/02/2018

10/10, would highly recommend. Guys, the team at Cedarwood worked with me and my husband over the course of 1.5 years to bring our dream day to life and trust me when I say: they did not disappoint. Ashley, the creative director at Cedarwood, is a true gift from above. She went above and beyond, answered endless emails and made sure that every last little detail I dreamt of came true. One of my favorite memories from the wedding day will forever be the moment my bridesmaids and I arrived at the venue and were shown the pure wedding design MAGIC that Cedarwood created for my wedding day. I was speechless and that rarely happens - just ask Ashley!

Kaitlin B.

Married on 05/19/2018

Everything We Wanted From the Very Beginning

We've all heard the stories of the endless search for a wedding venue. Our suggestion? Start with Cedarwood because you won't have to go anywhere else to find the venue of your dreams. Being from Cincinnati, we decided to draw a 4-hour circle on the map and start searching. When we reached Cedarwood's webpage and social media accounts, we were hooked and had to make the trip for ourselves. From a husband's perspective, there is something special about seeing your future wife caught up in the images of her childhood fairytale, spending the entire time skipping around with those awestruck eyes. We were also fortunate enough to have the unique moment of beautiful silence in the car driving away and finally looking at each other knowing that we have just found our romantic home.

Cedarwood is beautiful, enchanting, simple and elegant. There is much more to Cedarwood than first meets the eye and allows for the imagination to run wild with what your magical day can become. From the beautiful farm house, to the perfectly trimmed rustic barn and calming pond that sits up on the hill. Let's not forget the rolling fields, the eloquent bridal suite and newly finished groom's room. We were invited to use as many spaces as our hearts and minds desired.

We believe that is possible find an endless lists of beautiful venues across the country and many can be found right here in the Midwest, but the difference between Cedarwood and the rest of these venues is the staff at Cedarwood. From the first welcoming smile on our tour to the hug they provided as we arrived at the venue, we felt that the staff was walking hand-in-hand with us throughout the entire process. The planning meetings were filled with excitement, laughs and personal life stories. The entire process was not just about planning a wedding day, but about reflecting and enjoying the little moments along the journey. We always felt that the staff was invested in our wedding as though it was their own. Cedarwood itself is magical, but it is the staff that truly makes the whole experience special.

We will always remember Cedarwood, seeing each other for the first time on our wedding day by the pond, the quiet moments just standing the field, the simple elegance of the dinner and the starry lights on the dance floor. Our wedding was so much more than just a single day in time, but an experience that started with a first glimpse and knowing that you were the one for us.

Kelsey W.

Married on 04/14/2018

The best decision we made!

I think it's pretty common that most people do not "love" wedding planning. My husband and I would disagree with this sentiment, I think in large part to working with Cedarwood! I think it's important to note that we planned our wedding from San Francisco and chose Cedarwood for a variety of reasons. 1. Everyone loves Nashville :) 2. San Francisco/NYC were far too expensive 3. Cedarwoods all-inclusive venue made planning structured but still allowed for a ton of creative flexibility with zero unforeseen expenses. The below categories are all the key takeaways for why any couple should pick Cedarwood!


Venue - Given Cedarwood's expansive property there are so many options to host whatever type of wedding you'd like! We loved the components of the outdoor/indoor feel having grown up in the south. We were planning on utilizing the outdoor field space, the covered pavilion areas and the front lawn throughout our wedding day, however, the rain (given it was April) had different plans for us. The backup rain plan which was doing the ceremony in the barn and the cocktail hour under the pavilion was actually even more gorgeous than what we could have imagined! The barn ceremony was much more intimate and romantic than the field would have been. Really thankful that we had this as our backup option and loved the photos coming out of it! Additionally we loved using the lake for our first look photos!

Planning - Ashley and her team made planning very seamless! We always knew what information we owed her and vice versa. Our favorite part of the process was going to Cedarwood and having a full on creative planning day! Once we left this appointment I was not only exhausted but felt extremely confident in our day of plans!

Execution -- When I showed up to the venue the day of the wedding I could not have been any more pleased and excited by how everything looked. As cheesy as it sounds, Ashley and her team exceeded all of my expectations and did not leave one reason for me to question a design decision or detail. In addition to how everything looked, the day of coordinator, Kelsey was so nice to have to make sure that the day flowed smoothly. Having Kelsey around ensured that my husband and I were in all the right spots and didn't miss out on one moment of the day.

Vendors -- The vendors that Cedarwood chooses to work with are exceptional. Having a list of vendors that were already familiar with our venue plus that were extremely skilled in their area was so helpful. Cedarwood also provides a well curated list for the vendors outside of food and cake! The Vendors we ended up working with were : Music City Sound (killer band), Aperitif (best craft cocktails), Actual Food (holy hell they nailed Southern with a Chinese twist), PattyCakes (gorgeous and delicious), ParkerYoung(coolest pix + a great dude), MattG (amazing wedding video)!

In case it wasn't clear from the above review I could not be happier that we found Cedarwood and tied the knot there. Pictures attached to how how everything came together! Happy planning!


+ 6

photos

Neena

Married on 11/11/2017

Stop reading reviews and just DO IT! Look no further for the best wedding venue EVER.

I cannot say enough amazing things about Cedarwood and the staff that works there. Ashley Sherman is an angel!!!!! Every step of the way was seamless and FUN with her on our team. Kelsey Wilburn was our day of coordinator and she was FABULOUS. She called us about 2 weeks before our wedding (on a Sunday, no less!) to make sure we had ironed out all the details. The Cedarwood staff will clarify things that you didn't even think of! I feel so lucky to have had them in charge of the most important day of our lives thus far. Everything was seamless and they had it down to a science. I did not stress once the entire day (I swear!) because I knew they were going to do such an amazing job.

The venue is beautiful, the decor was out of this world. They have NAILED southern chic. We also had the privilege of doing our engagement photos there the week of the wedding and they turned out so beautifully. The landscape to die for.

I'd never even heard of an all-inclusive wedding venue but I'm so glad I found Cedarwood. My husband and I are so thrilled with how everything turned out - it truly was a magical experience.

Jennifer

Married on 05/28/2017

Our daughter had her wedding at Cedarwood on May 28. We give them the highest praise -- they were great to work with from the get-go, followed my daughter's vision to a T, giving us ideas from their Pinterest plus were very open to our add-ons and ideas. We had great communication with Ashley, the wedding stylist and planner -- several meetings, quick email responses, etc. People couldn't believe how lovely it was. Flowers were everywhere and the table settings were stunning. Everything was coordinated and 'on brand'. Briana, the wedding director, handled the schedule beautifully including some complicated audio for the ceremony in the meadow. The progression from ceremony to cocktails to dinner to dancing and cake was flawless. The bride's room was magical and the grounds were adorned with greenery everywhere, including cute arbors and signs. It was really a dream come true for our daughter and family and our guests as well! The catering choices were super - we had Chef Christopher grill the salmon and steak on site and it was perfect. Their stationer put together a custom wedding suite, and we had them design our programs and gift bag inserts as well, all beautifully coordinated. We highly recommend Cedarwood Weddings!

Rebecca

Married on 05/12/2017

Cedarwood is perfect, if you want 0 stress on your big day. They have the greatest professional team on the planet! Every flower was placed perfectly, the food was to die for, the best cake I've had in my life, and they made you feel truly special. It felt like my husband and I were the only couple to be getting married that weekend there. It was a fairytale day and I couldn't have had more fun. All of our guests had an absolute blast and are still talking about it! Thank you Cedarwood for all you do to create such wonderful memories!

Becky

Married on 04/22/2017

Cedarwood was my dream venue since the time I looked it up 5 or so years ago. Having my wedding there was a dream come true! It was nothing short of perfect. It is intimate, organic, country, and beautiful. My husband and I got married there in April..it rained and was cool out and still managed to be the most perfect day! The grounds are absolutely beautiful. The house had such a southern charm. The barn was rustic and adorable. Everything about the venue is beautiful before the Cedarwood team even adds their special touches! The team did an incredible job on our flowers...they were gorgeous!! The planning and styling by Ashley was too good to be true!! She is so precious and a doll to work with! She captured what I had envisioned my wedding to look like and made it come to life. We got to use an altar that had not been used before which was sooo special not to mention breathtaking! The cake was so pretty and delicious. The food was so good and we got so many compliments on it!! Brianna, the day of coordinator, worked her tail off to make sure that day went smoothly and it did! The Cedarwood staff took care of everything and my husband's parents and mine didn't have to worry about set up, clean up, or anything! My parents said that Cedarwood was worth every penny and that is huge! My husband and I talk about how awesome that day was and how we wish we could relive it all over again and that was all thanks to Cedarwood!!

Stephanie

Married on 04/21/2017

I can't say enough about how amazing our experience was at Cedarwood. We were lucky enough to find the Cedarwood website while researching a destination wedding in Nashville (we live in Columbus, OH). Once I read the blog posts/reviews and saw the pictures, I was ready to book that day! When we had our first visit in person, I knew we had made the right decision but I could not have imagined how far our expectations would be exceeded!The space is just beautiful; there are so many different parts of the venue, each unique and perfect for pictures. Plus there are so many different places to hold a ceremony, reception and cocktail hour, you can tailor the day using multiple options. Most importantly, the entire team was second to none from the start. Working with Ashley was a dream; at our consultation, I felt like she completely got my vision for the day. She offered creative suggestions and ideas and was extremely friendly and warm; she made my mom and I feel so comfortable! We were only able to meet a couple of times in person since we live in Ohio, but everything I was picturing in my mind came to fruition on the day of. From the flowers to the table settings to the gorgeous seating display (such an awesome touch!) was exactly as I had imagined it, and more! It completely captured our style as a couple.The day of the wedding, we had a little rain; the team set us up for the weather with no problem and everyone stayed dry and happy during the ceremony and reception. The Cedarwood team was professional and one step ahead the whole night. They let family members know when we were cutting the cake and having the first dance so they could get a front row seat; they pointed out photo ops that we might have missed throughout the night. It is obvious they are experts in the wedding business and the entire night went off without a hitch. We are still getting compliments about how beautiful the venue was, how amazing the team was, etc… We are forever grateful!!
Are you interested?
Send a message