11 Reviews
Recommended by 100% of couples
Quality of service

5 out of 5 rating

Average response time

5 out of 5 rating

Professionalism

5 out of 5 rating

Value

5 out of 5 rating

Flexibility

4.9 out of 5 rating
Awards
6 User photos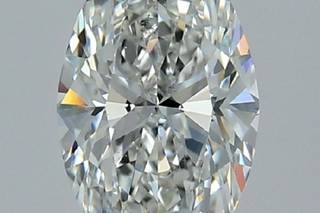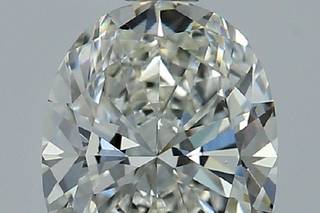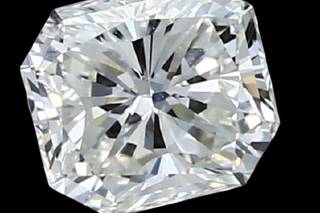 + 2

photos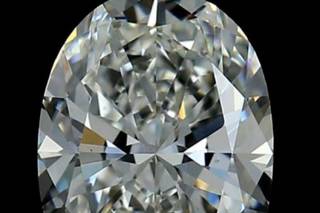 Sylvester M.

Married on 02/14/2022

Can trust Ashiv Diamonds blindly

When it came time to start looking for a unique engagement ring, I did a lot of online searching and went through countless sites, rings, and jewelers. Nothing really ever jumped out at me until I came across the Ashiv Diamonds website. They had several ring styles that were really unique, plus had options to customize them pretty much however you wanted to. All the reviews were really positive so I decided to contact them and setup an appointment.
I met with Troy who helped me customize the ring and select a perfect center diamond. He made the entire process so stress-free from start to finish, and he was easy to get in contact with both through email and over the phone.
When the time came to pop the question and present the engagement ring to my fiancée, there are no words that I can use that can describe the expression she had on her face when she saw the ring. Ashiv Diamonds and troy delivered an incredible engagement ring and my fiancée said it was perfect and more gorgeous than what she ever imagined. I would without hesitation highly recommend ashiv Diamonds to anyone looking for a truly unique and high quality piece of diamond

Ashiv Diamonds LLC's reply:

We really appreciate your precious time and the five star rating 'Mr Sylvester'.
We are pleasured with your review
Wishing to see you soon at our store.
Thank you

Nelson L.

Married on 01/03/2022

Best experience for my diamond

Came with the intention of buying a solitaire diamond ring. My family have returned to Ashiv diamonds many times over this years and we have never been disappointed. There is no hard sell or any spin, I knew my budget, I did go over this, but only because I wanted to I didn't feel pushed. Ashiv is the expert when it comes to diamonds the Diamond I choose for my Engagement Ring is amazing the diamond is something special.
The working spirit of the team is always full of enthusiasm. Always happy to welcome it's customers and Troy makes the best discount ready with the beautiful purchase. The team was calm and helpful, Ashiv being always humble and professional with his humanity and experience. This Diamond store is more than a transaction of sales and purchases, it's like a family and no other stores in NYC is gonna be this beautiful.
I didn't feel rushed or pressured. Ashiv is a true gent and I will definitely return when I want my next piece of diamond . I would highly recommend! . Thank you Ashiv. and Troy.

Ashiv Diamonds LLC's reply:

Thank you Nelson recommending us and for a very positive feedback, your words kept us motivated and we believe that customer's like you are always hearty welcomed

Featured

Shirly

Married on 12/07/2021

Pleasured with the Ashiv Diamonds

I'm pleasured with "Ashiv Diamonds"
I recommend all to seek ashiv's knowledge before a purchase.
I met Ashiv at a store where he educated me about the precious stones.
Diamond has it's own beauty but the diamond turned more beautiful when 'Mr Ashiv' explained every detail of the diamond with valuable emotions, it was valued at twice what I had paid for!"
My fiancé couldn't bear his emotions anymore as he was filled with contentedness, It was our engagement ceremony which will be memorable to us both because of this precious stone which blew blessings of joy over us.
Thank you for making this special occasion bright and memorable.
We both will visit the store at for all upcoming diamond purchase as it gave us the best deal and comforting environment.
Am really thankful to 'Ashiv' for the best service and to educate me with details about diamonds and could never pay you off for the priceless happiness we sustained at our engagement day.
I appreciate Ashiv and team for taking the extra time to research my request and for the family felt treatment. I will recommend the 'Ashiv diamonds' to others, and will definitely shop there again myself.

Ashiv Diamonds LLC's reply:

Thanks a lot Shirl, your positive feedback boosted up our energy for the year, we are most pleasured to have a wonderful customer like you. hope to see you soon back with us.

Are you interested?

Send a message

Jeremy

Married on 11/13/2021

Amazing inventory of diamonds with the best quality

Ashiv Diamonds is a hidden gem of the Diamond District and in the diamond industry as a whole! I came across Ashiv Diamonds on wedding wire while I was searching for an anniversary eternity band. I went through lot of the reviews here and thought it was too good to be true. I sent them a couple of emails regarding pricing. Troy was very patient and responded to all my inquiries in a timely manner. I visited the store. Troy and Team helped me. They were very courteous and professional. The service I received definitely exceeded my expectations. I'm happy that I tried Ashiv Diamonds out. This experience will always have a place in my heart. This will also be the place when I am ready to upgrade my diamond ring.

Ashiv Diamonds LLC's reply:

We are more than happy that you loved our numbers of inventory, we assure you with the best ever business in future, hope to see you soon at the store

Warren M.

Married on 09/15/2021

Loved the store and it's Jewellery

I got engaged just last month and my fiance proposed me with a beautiful Cushion diamond ring, it is absolutely gorgeous, the sparkle, the design everything is extraordinary.
Not to forget the exceptional service I received from mr troy at shop . We are really happy with "The Ashiv Diamonds" and highly recommend this place. We are definitely getting our wedding bands from here, can't wait!
Firstly recommended store in New York.

Ashiv Diamonds LLC's reply:

We really appreciate your precious time and the five star rating 'Mr Mathew'.
We are pleasured with your review
Wishing to see you soon at our store.
Thank you

Oscar D.

Married on 08/01/2021

Superb service

They representative was really well spoken and humble. Really helpful people.

Ashiv Diamonds LLC's reply:

Hey Oscar it was a pleasure working with you, we are thankful to you for your wonderful feedback. I hope to have you soon at our store, it would be our pleasure working with you.

Milkus R.

Married on 05/03/2021

Best Diamonds in NYC

Am pleased with my past experience while purchasing from Ashivdiamonds. I purchased an Oval Diamond for my Channel set engagement ring. These Diamonds are absolutely stunning. The workmanship is amazing, As its ine if the most recommended Diamond store in New York.
Ashiv also helped me with more custom designed engagement rings and I choosed his design as it was more pleasuring than any other.
Absolutely nothing was too much trouble at Ashiv Diamonds. As Ashiv is a calm soul and Troy is always patiently helping his best. Of course I received a good discount.
His items are all priced individually.
And am thankful to choose this store
Pop into Ashiv Diamonds for your Diamond purchase. One of the best in Diamond District.

Ashiv Diamonds LLC's reply:

Thank you Milkus for your positive feedback, we are more than satisfied to make your purchase special we are always pleasurede to welcome you

John F.

Married on 04/12/2021

Beat Jewelry In NY

I gifted a present to my wife recently. It was a beautiful diamond necklace. We purchased this from Ashiv Diamonds and we where so impressed with the design and the final product, the precious stone on it was just amazing and heavenly to admire. Troy, he was very polite and helpful to us when we visited the store. Ashiv educated us on all the 4C's of the diamond and the team was extremely helpful without any hesitation they cleared all our doubt's and helped us to find the perfect diamond for my wife. My wife was impressed with the professional work at the store and with all the services, at the end we received a personal discount from Ashiv.
Well done we will tell our friends and family about you, great service
Always recommend first. Best diamonds in New York, we Will surely get back here to get our wedding bands.

Mary M.

Married on 02/14/2021

Perfection in engagement ring designs

I handpicked a diamond and it was amazing. My perfect engagement ring and outstanding quality diamond. As the engagement was perfect, I decided to go back and purchase precious stones for our wedding Jewelry. Amazing service was received when I went to pick our wedding Jewelry. My fiance got a custom made wedding band. High quality and very reasonable priced compared to other Jewellers. We travel interstate for our perfect rings. We highly recommend Ashiv diamonds. We are super happy with our rings and can't wait to get our next piece. Thank you to Ashiv and Troy for helping us with our perfect rings.

Ashiv Diamonds LLC's reply:

Thank You Mary for your positive feedback, we really appreciate your value for us, we hope to see you soon back at the store for wonderful business and loads of happiness.

Amelia

Married on 02/07/2021

Very grateful

I wanted to purchase a set of stackable rings for which i had gone to Ashiv diamonds. As this wasn't a regular buying option readymade at other stores it wasn't available but this team was very eager to customize and make it ready for me. The team is so awesome that the designs that I had in mind were of a very high budget and they came up with an option of making the same in the budget prefered by me. They said they would need three weeks or four to do so and I cannot express the expertise and awesome customer experience I had in getting them done. My order was a set of 3 stackable rings and for each design they took my suggestions and approvals till they finally got it made and couriered it to my place.
Extremely awesome experience and fulfillment of getting something which was experienced only in pictures. The level of detailing on the them matching my expectations, prompt reply in terms of customer service etc are really overwhelming. The Round Brilliant Diamond rings is very special to me and im sure any purchase in future "Ashiv Diamonds" is the place to go !
Best Jeweler in New York.

Ashiv Diamonds LLC's reply:

Thank you 'Miss Amelia' for taking your precious time to review us.
We really appreciate it and we are thankful for your five star rating.
We hope to see you soon at our store.
Thank you.

Deloris

Married on 04/04/2021

Best store in diamond district

We first visited Ashiv diamonds in January on the recommendation of someone who had been in touch with the shop for a couple of years. I came home with a diamond half eternity ring - I had it checked at home and was extremely pleased - almost double the value we paid - and beautiful clear diamonds. We returned again the following month for our custom design wedding ring designed by Ashiv- is absolutely stunning and my husbands very special too. We actually purchased the diamond rings on a very good discount for our wedding day because we knew where we were going to get what we really wanted - Ashiv diamonds I have lots of questions when making my purchases and Troy listen to me patiently and went out of way to explain things, demonstrate difference in quality etc, clarity and quality etc - very honest, most helpful and very trustworthy. We've spent a few thousand pounds in Ashiv diamonds shop and have come home, had the items checked and valued and as Ashiv said - nearly twice the value! I will not go anywhere else 
We will return to get our diamond wedding bands and in future for my custom design Diamond Studs.
Ashiv Diamonds is the best store in Diamond District.

Ashiv Diamonds LLC's reply:

Thanks a lot, your positive feedback boosted up our energy for the year, we are most pleasured to have a wonderful customer like you. hope to see you soon back with us.