24 Reviews
Recommended by 99% of couples
Quality of service

4.9 out of 5 rating

Average response time

5 out of 5 rating

Professionalism

5 out of 5 rating

Value

4.9 out of 5 rating

Flexibility

5 out of 5 rating
Awards
19 User photos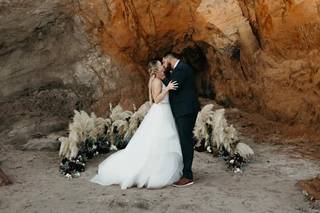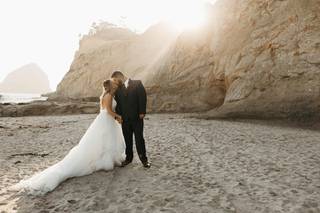 + 15

photos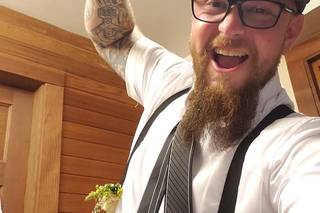 Joe

Married on 07/10/2020

Fantastic day-of planner!

Melodi did a fantastic job for us on our big day - she was everywhere, and we got a few compliments about her from our guests.

1000 Stories Events's reply:

Thank you so much for taking the time to drop a review here for me!
I appreciate your kind words and was happy my services helped your big day run smoothly!
Best,
Melodi

Featured

Amy L.

Married on 01/25/2020

Amazing Wedding Coordinator!

Melodi with 1000 Stories Event Planning is absolutely amazing. I was originally planning to manage my own wedding, but 40 days before the big day, it was clear that I needed help or I wasn't going to be able to be in the moment! My now-husband and I hired Melodi. She was on the ball right at 30 days, making sure we met, discussed all components of the wedding, and got started confirming vendors. She talked about things I hadn't even thought of or planned for. The real magic was the day of the wedding- she made sure everything ran seamlessly- coordinating vendors behind the scenes. She would check on me often, and slow me down/have me take a deep breath. I felt genuinely cared for. She even plated food for me and kept my and my husband's drink full all night. The day ran so smoothly, and it was the best party of our lives. I can't say enough good things about Melodi as a human being and as a wedding coordinator!

1000 Stories Events's reply:

Mrs. Russell, your review made me cry. I so loved working for you and Mr. Russell. Your party was so memorable for all your guests and you planned the best send off ever! Thank you so much for taking the time to review 1000 Stories Wedding Coordination. I love hearing that couples found value in my service.

Kailey

Married on 10/19/2019

The Perfect Cape Kiwanda Elopement

Where do I even start?! Melodi was the FIRST wedding planner to respond to me. I am a Florida bride who decided to cancel my 165+ guest list wedding here in FL and elope in OREGON. Never have I been there so I knew I needed a planner to help me, not only did she help me pick a destination Melodi was more than helpful with everything. She went above and beyond, she went to the ceremony site a week before the wedding, (2 hour drive for her) just so she could check it out, take photos, see how busy the area was, see what time the sun started to set, see how far it was from our getting ready location, ect. I did not ask her to do this, she took it upon herself to do it and make she she would know how every detail of the day would play out. She even drove to the airport and met me at baggage claim to welcome us to Oregon. Without her, my planning would have been chaotic. I did talk to a few others in the beginning and not one gave me the warm welcome like Melodi. She loves her job, she takes pride in what she does, and most importantly she felt like someone I had known forever. She is simply the BEST. Thank you Melodi for EVERYTHING! - Kailey & Brent

1000 Stories Events's reply:

Wow! Thank you so much Kailey! I do love my job and elopements and destination weddings are especially fun because I want my couples to LOVE their Oregon experience. I'm so glad you did! The Oregon coast is really special and I worked really hard to clear away the rain for you that afternoon too :))

Next time you're out this way, look me up (maybe bring some friends to celebrate your 1 year anniversary)!
XO,
Melodi

Are you interested?

Send a message

Lane K.

Married on 09/15/2019

Do it if you can

Melodi provided smooth communication, clear directions, and great support. She gave advice and support for many aspects of the wedding planning based on her years of experience and our preferences.

1000 Stories Events's reply:

Thank you for taking the time to write a review about 1000 Stories Events! I'm glad you and your wife felt my coordination was helpful. I truly enjoyed being a part of your beautiful day!
Melodi

Rebecca K.

Married on 09/15/2019

Melodi made my wedding day a breeze!

Melodi is a wonderful wedding planner. My husband and I purchased her "Day of Coordination" package for our wedding and I'm so happy we decided to bend our wedding budget to do so. I was so impressed with Melodi's willingness to help (even if it meant going the extra mile) , thoughtfulness, organizational skills, and knowledge. One of my favorite things about Melodi's service is that she made personalized timelines for everyone involved in the wedding. I would recommend Melodi/having a wedding coordinator to anyone because it honestly made everything go so smoothly. Lastly, one of my guests had a wardrobe malfunction (her dress ripped) and Melodi saved her day! Just another example of how awesome she is. :) Choose Melodi for your wedding!

1000 Stories Events's reply:

Mrs. Karlsen, thank you for your review. I was happy to help keep your plans on track and assist your guests in need. Your wedding was beautiful and memorable and I wish you and Lane the best in everything!
XO,
Melodi

Candace O.

Married on 07/27/2019

Beyond Amazing

Melodi did an outstanding job of making sure that every detail of our wedding day was executed flawlessly.

Being that I am someone that is late for nearly everything, I was really impressed with how well the timelines were coordinated and how well everyone was able to adhere to them, especially me, the Bride. Melodi made sure everything/everyone was in their proper places at precisely the correct moments.

Being a DIY Bride and using our family farm as our venue, left us with a great potential for disaster. However, instead of being concerned with the impending threat of Murphy's Law or reaching a perfectionists level of FOMO, I was instead, able to focus on getting ready for my Groom.

Because of Melodi we were able to relax, knowing that everything was being taken care of. Not a single thread out of place, every detail perfectly on point and placed exactly just so... As if I'd been right there, pointing fingers and placing things the way I wanted them to be placed, except even better!

Our wedding day was more beautiful and fun than I could have ever hoped for. We cannot thank Melodi enough for the ease and magic she brought to our perfect day. We will definitely be recommending her services to everyone and anyone that is planning an event.

1,000 Stories deserves 1,000 ⭐️ review.

+ 5

photos

1000 Stories Events's reply:

Oh, Candace! Thank you for the 1,000star review!
I just LOVED your story and felt you'd planned the perfect wedding day. I'm so glad you trusted me to keep your big day on track. Ultimately, my only goal is to hear that my clients had the BEST DAY EVER! Cheers to all the years ahead!

Owen

Married on 07/19/2019

Melodi made our wedding (almost) stress free!

Melodi was wonderful and extremely accommodating. She contacted all our vendors, gave amazing daily schedules to parents, groomsmen and others, and was positive and extremely helpful during the actual wedding.

1000 Stories Events's reply:

Owen, thank you so much for your review. It was a pleasure to be a part of your Wedding Day! I wish you and Chelsea the very best as you begin the next part of your worldwide journey!

Meagan G.

Married on 07/13/2019

A successful wedding due to our day-of coordinator!

I can't state emphatically enough how important it is to have a day-of manager for your wedding. There are so many details to keep track of and all of them need to occur on your carefully planned schedule. If, like us, this is your first time being involved in putting on a wedding, you will also greatly benefit from the advice and wisdom of an experienced event planner. With such a big event it can feel like a mad dash to the finish line and having Melodi there with us really eased the anxiety of getting everything pulled together on time. We were able to ask a zillion questions and take numerous tasks off our plate for her to handle. Deciding to have Melodi as our day-of coordinator was one of the best decisions we made in this process. My next child to get married will probably have a full-service planner for the whole event, so wonderful was it to have the guidance and help. I highly recommend 1000 Stories!

1000 Stories Events's reply:

Meagan, Thank you SO much for the kind words! It's hard to understand the scope of a wedding until you've been through it, right? I hope other MOG's, MOB's and engaged couples take your advice. And, when your next child is planning their wedding, no matter where it is, I hope you'll think of me. Thank you for being a really great client!
XO!

Nauvin G.

Married on 07/13/2019

Melodi was STELLAR!!!

What else can I say? Melodi was integral to the success of our wedding this past weekend. We hired her to be our day-of coordinator, but she went above and beyond by offering assistance with planning and logistics throughout the month leading up to the event.

Melodi was patient, respectful, and most importantly, helped to ease our nerves while uncountable little details swarmed about us in the days before the wedding. She never put any undue pressure or expectations on us, and worked incredibly hard to ensure that our vision was brought to life.

Finally, she was attentive to our needs the whole way through, and took extra care to make us feel comfortable. I'll say it again and again, Melodi played a critical role in the planning and execution of our special day and we could not be more fortunate than to have had her on our team along the way.

1000 Stories Events's reply:

Nauvin, Thank you for taking the time to leave such a nice review. How could I NOT go above and beyond for you and Emily?!?! You worked so hard on creating a very unique wedding from the rehearsal night to the ceremony through the reception and I wanted to make sure you enjoyed every special moment!
Congratulations again and thank you for being such awesome clients.

Tiffany T.

Married on 06/26/2019

Excellent!

Melodi was wonderful! I am so glad we had her coordinate the day of! She is fun to work with and gets things done!!

1000 Stories Events's reply:

Tiffany, thank you for your trust in managing your perfect plans! I just loved working for you and watching Hannah and Gary enjoy their Big Day!!

Sarah S.

Married on 04/13/2019

Worth every penny!

Melodi brought tons of knowledge and experience to our wedding day and handled the day like a pro. She stayed in the background during the day of, but was always available and always thinking ahead to the next step. My family and wedding party loved having her around. I would highly recommend Melodi!

1000 Stories Events's reply:

Thank you so much for the kind words. You and Jared were so easy and your family and friends were just the nicest people ever!!! I loved being a part of your big day and hope we can stay in touch!
XO!!

Jared E.

Married on 11/17/2018

Excellent!

She took care of everything and made our day special. We did not have to worry about a single thing all because of her. She brought drinks to us, food to us, and made sure all the guest had a great time. Top notch and couldn't of imagined another coordinator

1000 Stories Events's reply:

Jared, I'm so happy to hear you felt you were simply able to celebrate and be in the moment on your big day!!! That's my single goal! I loved meeting you and Bre and enjoyed my time with you and your friends. Congratulations again and keep in touch!

Amanda

Married on 09/29/2018

She Made the Big Day Go Perfectly!

We are so happy that we chose 1000 Stories Event for our Day of Wedding Coordination! Melodi was absolutely amazing in helping us plan our special day, and making the wedding day go so smoothly. We didn't have to worry about anything on the day of, Melodi made sure of it! She was able to grasp our vision immediately, and was so helpful, courteous, and professional. She is very detail-oriented and able to effectively organize a large group of people on a busy day. We couldn't have done it without her! We highly recommend 1000 Stories Events!!

1000 Stories Events's reply:

Amanda, Thank you for taking time to write such an awesome review for me. It truly helps me grow my business and allows me to help more couples enjoy their day!! I'm so happy for you and Jamieson and wish you all the happiness this world has to offer you. You and your families and friends were all just such friendly and kind people. It was my pleasure to be a part of your big day! XO,
Melodi

Scott

Married on 09/20/2018

Melodi was an amazing event planner. The event was my companies 20th Anniversary party and it had to be perfect. Melodi pulled the whole thing off with ease. She involved me when I needed to be, and the event was on auto-pilot for the most part. She took care of everything. She makes the complex look like the mundane.

Thank you Melodi for taking such good care of me and my Staff. I look forward to our Open House Event next year, and you will definitely be my planner for that.

Scott Huotari,
Creative Computer Solutions, Inc.

1000 Stories Events's reply:

A 20-year celebration of a local business deserves a HUGE party and recognition. Thank you for letting me be a part of it. I was inspired by your desire to make your party about your clients and to incorporate a food collection for the Clark County Food Bank, Giving upon Giving over your own success. Truly an honor to know you and I'm so grateful for the opportunity to help put the event together. Thank you for taking the time to write a review for me! I really appreciate it.

Lindsay

Married on 08/25/2018

Really incredible service! Melodi was great and easy to work with, and I can't believe how much value we got for the price! I was feeling very overwhelmed with the whole process, but she made it easy and was very kind when I was overwhelmed and didn't get back to her right away. She was very accommodating with our choice of date, and didn't mind our hectic timeline. The venue was perfect, and everyone has commented on what a fun event it was! Would definitely recommend!

1000 Stories Events's reply:

Congratulations again, Lindsay and Brandon! Thank you for taking the time to write such a fabulous review. I'm happy I could help you keep the planning and day-of timeline on track. I knew you had so much going on with your move, guests coming from out of the country that you wanted to spend time with, plus the stress/excitement/work of having a wedding. I love that yours was so personalized to your personalities. It was a perfect day! All my best to you and the Mr.!

Meika

Married on 07/28/2018

We used Melodi's Day of Coordinating package for our wedding which included her assistance 30 days prior to the wedding. Melodi was very thorough in planning and was able to keep me organized and on track! We had a few things go awry with other vendors on the wedding day which she handled like the Pro she is! My only regret is that we didn't have her plan the whole wedding, it would have been worth every penny!

1000 Stories Events's reply:

Thank you, Meika!
Indeed, a wedding planner can ensure you're working with experienced professionals, but I think you did a great job planning your wedding, your way, at your beautiful home. I thoroughly enjoyed working for you, getting to know you and your husband! Plus, I'll admit it...I love that I can handle those unexpected challenges that arise during a wedding without stressing out the bride on her big day.
I really appreciate that you took the time to write a review for my services!
XOXO,
Melodi

Brianna

Married on 07/14/2018

We hired 1000 Stories Events for day-of wedding coordination and I could not be more pleased with how smoothly our ceremony and reception went! We had a somewhat challenging day to execute, with our ceremony site located several miles away from the reception venue and Melodi went above and beyond in so many ways to make sure that all of the details at both locations were handled. She was truly indispensable and because we knew everything was in her capable hands, we were able to relax and truly enjoy the day, which was priceless. Looking back on the day, I can't imagine taking responsibility for all of the day-of details myself nor successfully delegating them to family and friends. I highly recommend the services of 1000 Stories Events.

1000 Stories Events's reply:

Brianna and Philip, YOU were so easy to work with! The logistical challenges of your event were very manageable. I enjoyed meeting your family and watching h your dear friends celebrate you...and LAVA made me cry. Thank you for trusting me to be your coordinator. XOXO, Melodi

Samantha

Married on 06/23/2018

Was super helpful in having an itinerary detailed and filled out for all members of the wedding party

1000 Stories Events's reply:

Dear Mrs. Daw, thank you for taking time to submit a 5-Star review. I appreciate it!
Assisting you, Zach and your mom was my pleasure, truly. I thoroughly enjoyed our time together leading up to and throughout your big day. Your selection of professional vendors really ensured everything ran smooth and according to schedule so you could enjoy your wedding day to the fullest!
Congratulations again!

Joanna

Married on 06/09/2018

Melodi was such a joy to work with. She was so responsive and helpful with any questions I had. I decided to change where we were going to have our photos prior and asked Melodi for suggestions. She replied quickly with some ideas and even went to one of the suggested locations to take some photos so I could see what the location was like. I was so happy with my decision to hire a coordinator for the last month and we couldn't have been happier with the job Melodi did. Highly recommended!

1000 Stories Events's reply:

Joanna, Thank you for taking time to leave a review for me. I enjoyed the short time we all had together and your story will stay with me forever. I'm thrilled I could be of service to you and Dave. ...And I'd be more than happy to come to England next year for your next celebration!
Congrats again!

Malia

Married on 05/12/2018

Melodi is a remarkable Event Planner! We were secure in our choice at our first meeting! She went above and beyond to make sure our wedding was spectacular! I had a colorful multicultural wedding and she worked wonderfully with all the details I had arranged! I had several surprises, which included a bollywood dance for my groom and a flash mob musical departure and she was there to help with rehearsals and coordination on the day of the wedding. My parents surprised us with singing a Hawaiian song that my aunt danced the hula to and Melodi helped with a secret rehearsal for them too! She even came to my apartment the morning of the wedding to give me a bride emergency kit! I highly recommend her services! She and her staff are delightful! You will be so grateful to have them!

1000 Stories Events's reply:

Maila, Your wedding was full of music and magic! I loved every minute of working for you. I'll cherish the stories from your big day. Thank you for taking time to write a review for me and my services. It is greatly appreciated. xoxo, Melodi

Katt

Married on 04/14/2018

I had a wonderful experience with Melodi. From the start she was approachable, comfortable, and available. I appreciated her flexibility as well as her continued contact through out my planning process. She provided several planning tools to help with everything from photo lists to day of timeline and ceremony need to brings. During my wedding Melodi ensured a seemly transition from set up to ceremony to reception; I didn't have to worry about a thing including clean up! She is well worth the value presented especially when paired with the Brickstone Ballroom venue.

1000 Stories Events's reply:

Katt, I absolutely loved you, your family and your event. I loved how you personalized everything to make it very memorable!
Thank you for taking time to write this review. YES, you're correct, my customers do get an added value when their event is booked at the Brickstone Ballroom.
I'm so happy you felt your wedding day was perfect. Thank you for inviting me to assist you and adding to my 1000 Stories!

Tara

Married on 06/21/2016

Events for kinds of brides

Melodi is organized and professional. She offers affordable packages and goes above and beyond for her brides. I love working with Melodi and I highly recommend her.

1000 Stories Events's reply:

Thank you for taking the time to leave a review for me, Tara! Reviews like yours help me grow my business and it's very much appreciated.

Kathryn B.

Married on 06/29/2019

Amazing asset

Melodi was an amazing asset to my wedding. The month prior to my wedding, she was an amazing support contacting my vendors and organizing the rehearsal and wedding day schedule. The day of the wedding I got to completely enjoy every moment. If there were any problems she addresses them quickly and calmly and without bothering me. Melodi really gave me a chance to enjoy my wedding day.

1000 Stories Events's reply:

Katie, Thank you for making time in your very busy schedule to write such a nice review. I hope you and Allen and the kids had a great summer and that the school year ahead is a big success! I just finished looking through your photos and I absolutely loved reminiscing about your wedding! XO

Bonnie

Married on 06/10/2019

Helpful and organized

Melodi was very helpful and responsive in the months leading up to our wedding. Each time I had a freak out or moment of uncertainty or just a question, she responded quickly and thoroughly. We had a fairly large wedding and Melodi was able to handle it very well. She was very easy to work with and We would definitely recommend Melodi for day of coordination! Overall our wedding was a huge success and turned out really lovely. That would not have been possible without her!

1000 Stories Events's reply:

Bonnie and Greg, Thank you for taking time to leave a review about 1000 Stories Events Wedding Coordination. My only goal on your wedding day is that it's your best day ever!
Are you interested?
Send a message