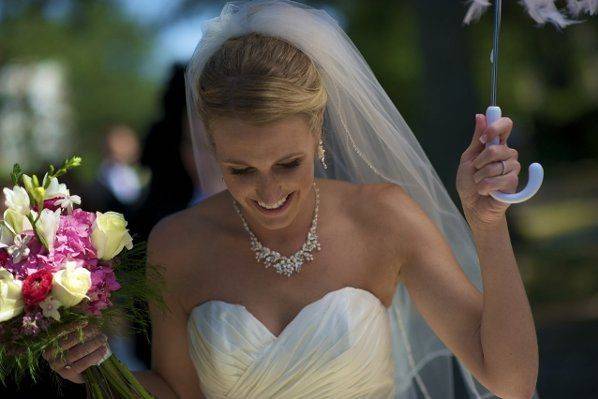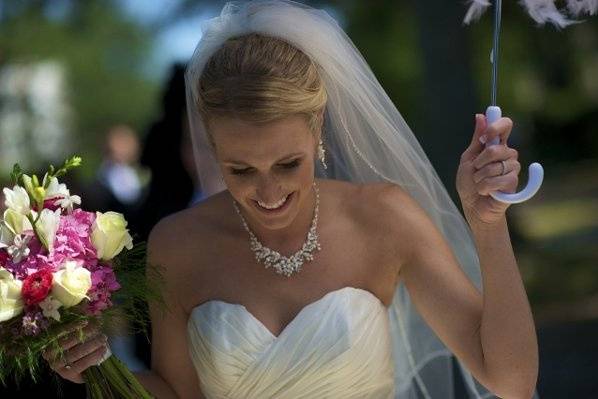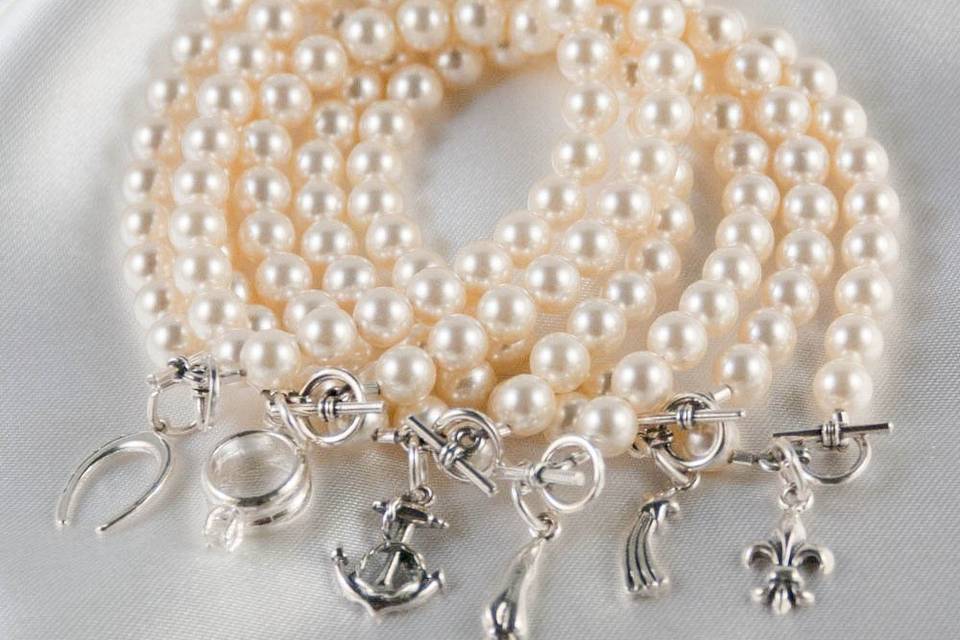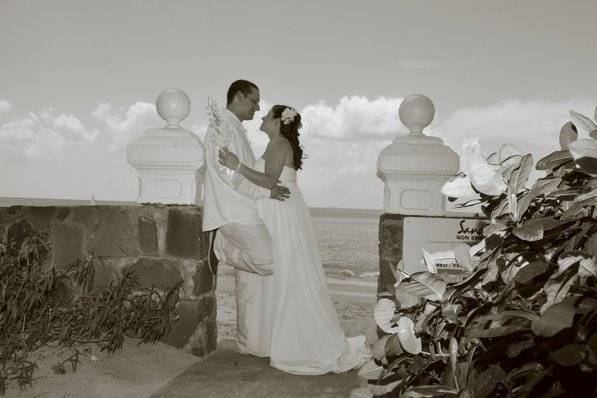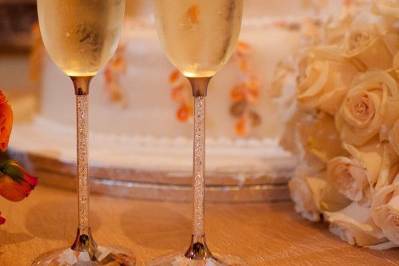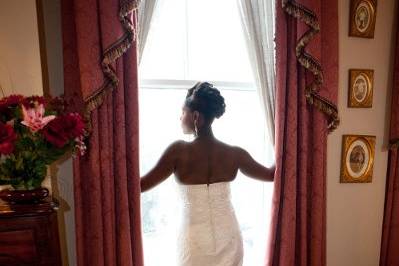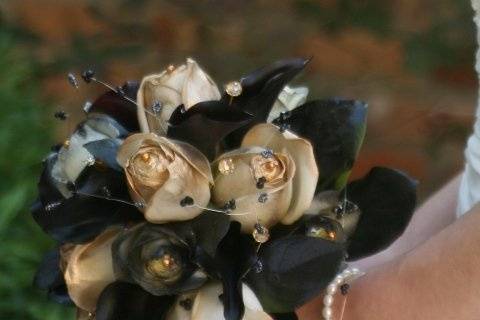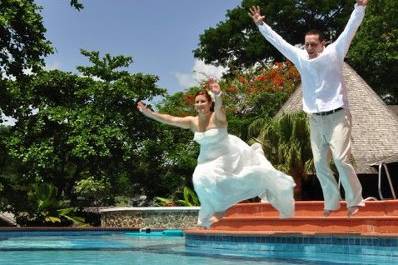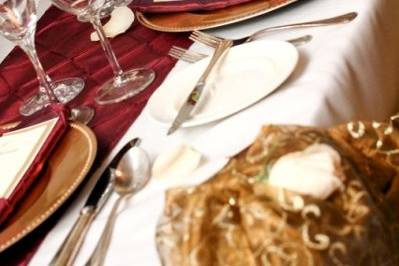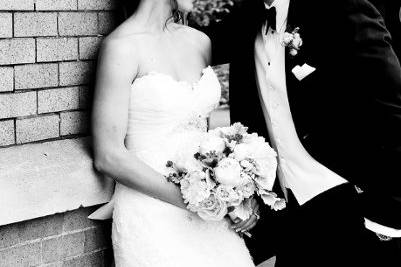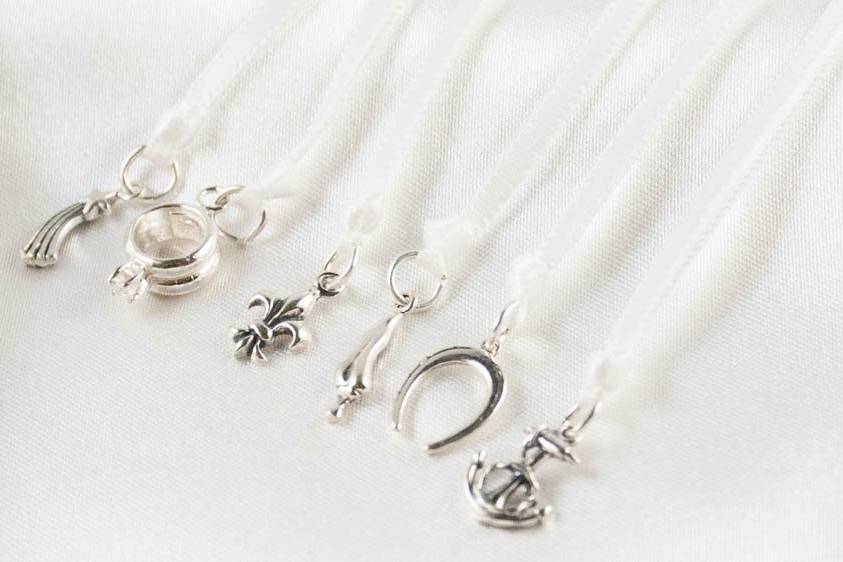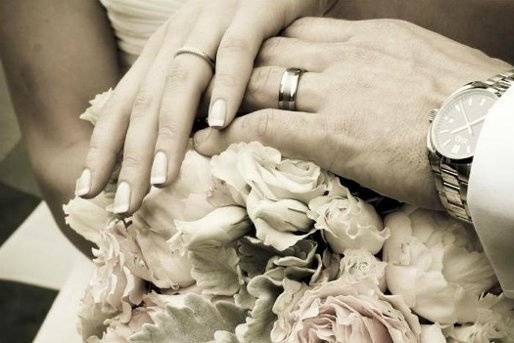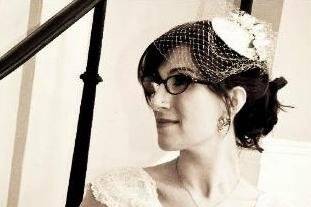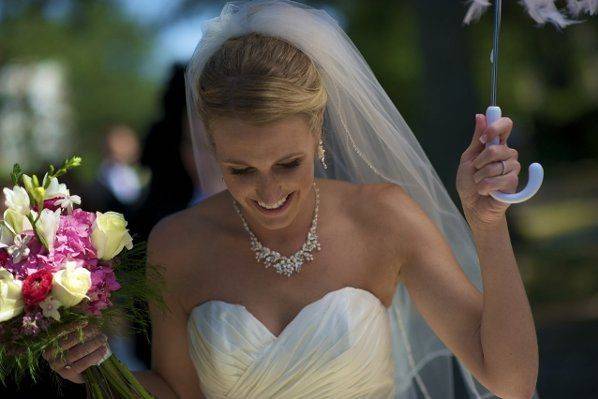 About
It started as a New Orleans based event planning firm in 2010. Four years later, The Uncommon Event has expanded its operations to include an online bridal boutique and lifestyle inspiration blog.
Whether you are planning an intimate dinner for two, your child's first birthday, a company fundraiser, or a wedding with a guest list of 300, The Uncommon Event provides the resources to create and coordinate a spectacular event that you and your guests will be sure to remember!
Visit our online bridal boutique at www.bluelaceboutique.com
Recommended by 50% of couples
Quality of service

2.5 out of 5 rating

Average response time

2.5 out of 5 rating

Professionalism

2.5 out of 5 rating

Value

2.5 out of 5 rating

Flexibility

2.5 out of 5 rating
Ashley

Married on 05/26/2010

I hired the Uncommon Event to plan my wedding last May. The wedding was a mix of two cultures and Nikki at the Uncommon Event did a great job blending both cultures into our ceremony and reception venues. It all turned out even more beautiful than we had expected. Thank you for everything Nikki!

New Orleans was a destination wedding for my Husband and me. Although my husband is originally from New Orleans, we currently live in California. We desperately needed a professional that was local to New Orleans and well connected in the business to assist us with the wedding planning for our big day. Based on the "Why Higher Us" Points posted on the Uncommon Event website, we hired Nikki Barrow for the month of planning. What I would like to share with our readers is what our expectations were and what types of services were actually rendered. To sum it up, we were truly left disappointed, myself in tears, and we definitely weren't stress free as her services claimed.

"Why Higher Us"
1. The venue coordinator cannot be the wedding planner. They coordinate the logistics of the venue. We manage the remaining 90% of the details that go into your wedding to ensure pure perfection.

(My Response: It is true that most venues will come with a wedding coordinator. We got married at the St. Charles Presbyterian Church and our reception was held at the Audubon Tea Room. I don't know what the "remaining 90%" consisted of, but both coordinators at the venues handled all of the logistics for their respective venues. So in retrospect, we realized that we would have been fine without a wedding planner.)

5. We provide logical timeline guidance. There are a vast amount of steps in the wedding planning process and we ensure that every task is completed in a timely manner.

(My Response: This point is just laughable, primarily because we provided her with the budget, venue and vendor information, logistics and timeline for the church ceremony and the Reception. For the Reception set-up, we found out that for every step of the way, she consulted with some of our friends and guests that was there to take direction from her, but instead she took direction from them. We were very disappointed with this news since we paid for her professional assistance to "ORCHESTRATE" as she calls it, our perfect wedding day, stress free. This unfortunately was not the case. )

6. We get the job done. Planning a wedding can be very time-consuming. We make certain that all of the preparations are executed in an efficient and effective manner while allowing you peace of mind.

(My Response: The website keeps referring to "We", so my husband and I were under the impression that she had a team that she worked with to setup the Reception to our vision. Not the case. She works alone. Once we found out that she was not willing to setup items at the reception (after she had already agreed to) I became very stressed and brought to tears because it was now 1 week before the wedding. I wanted to fire her but my husband convinced me that it was too late to find a replacement person. We ended up having to pay for people to come help set-up the ATR. )

7. We protect your investment. You have dreamed of this day since you were a child. You want it to be perfect. Think of us as your wedding insurance that virtually guarantees everything will run smoothly on your big day!

(My Response: If we did not explicitly tell her to do something then it wasn't getting done. Nor did she provide any advice on how to deal with crisis situations. For example, we needed to find a wedding cake because our original person "fleur de treats" cancelled. All we got was her sympathy but no plan of action. We planned every detail of our wedding from California which was very time consuming and stressful. This required us to take several trips to New Orleans to deal with Vendors because at that point we were just not satisfied with her competency.)

9. We provide peace of mind. We handle all issues that arise during the wedding planning process so that you can rest assured that you will have a flawless wedding day.

(My Response: Here is an example of quite the opposite. She informs us that the Gift Box that we had delivered to her home had not arrived. Because we were an out-of-town couple we requested that our guests only provide gift cards and monetary gifts to avoid a huge shipping cost. During the wedding, guests were constantly walking up to my husband and me asking where to put their gifts because they weren't comfortable just leaving money in a card on a table. This could have been easily remedied if our wedding planner would have thought to just purchase a large gift bag from Walgreens, or a colored vase from Wal-Mart or even a large decorative container from the 99 cent store would have solved this issue. Who knows how many gifts we didn't receive because of this failure to provide a reasonable and simple solution to a problem. If it weren't for my husband, sister and close family and friends that helped us through this whole planning, it is our final observation that investing our time, energy, money and reliance on Nikki Barrow from the Uncommon Event was a complete waste.)



The Uncommon Event LLC's reply:

The Uncommon Event thanks the reviewer for taking the time to share their experience with The Uncommon Event's services for Wealth & Equity Solutions, LLC's November 20, 2011 event. We value all forms of client feedback as an opportunity to continually improve our services for our clients. The Uncommon Event was contracted by Wealth & Equity Solutions, LLC for event coordination services – not wedding planning services. Since the client did not purchase a wedding planning package, the reviewer's references and responses to the "Why Higher Us" points from The Uncommon Event website do not apply to this contracted event.

During the initial consultation, The Uncommon Event had recommended a wedding planning package to accommodate the client's needs. The client, however, chose an event coordination package which involved The Uncommon Event collecting all planning documents from the client, developing an event day timeline, and directing vendors per the client's instructions on the event day. The Uncommon Event was not contracted to plan the details/logistics of the event, purchase event items for the client, setup event items on the event day, or provide additional staff for the event day.

The Uncommon Event did, however, offer complimentary services above and beyond the standard services included in our event coordination package including assembly and delivery of welcome bags/packets to guests' hotel rooms, vendor referrals, assistance with securing guest room blocks, and accepting/holding all mailed packages for the client's event. The Uncommon Event strives to provide a superior service to our clients, but we could only provide so many extra services within the limits of the client's chosen budget and contract.
Are you interested?
Message vendor
Professional Network & Endorsements
8 Endorsements
Fine Arts Ensemble
Wedding Musicians
Great company! Excellent planning! Highly recommended!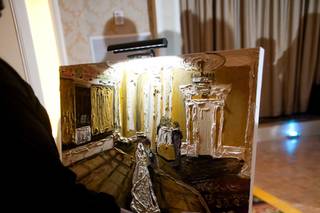 Art By Christopher Turner
Wedding Musicians
The Uncommon Event was very professional and organized. Once I arrived for setup everything was in order and ready for the bridal party. I would recommend them for any special event.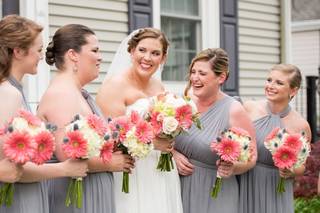 Fabulous Flowers
Wedding Florists
I've worked with Nikki on many weddings and events. She combines organization and skill with her flair for the unique! An accomplished planner and coordinator, she brings a polished finish to your special event!
Map
New Orleans, 70118