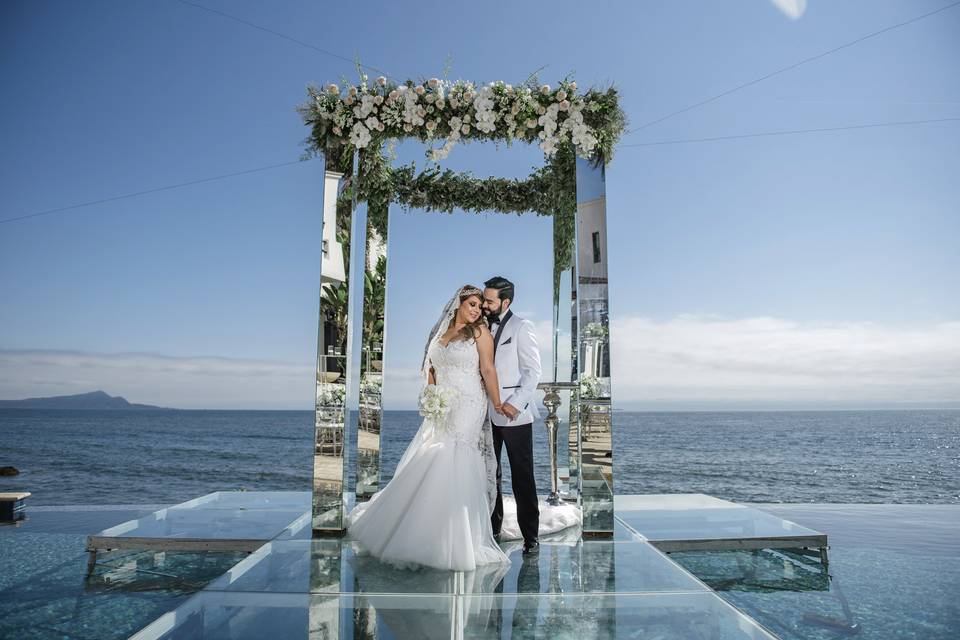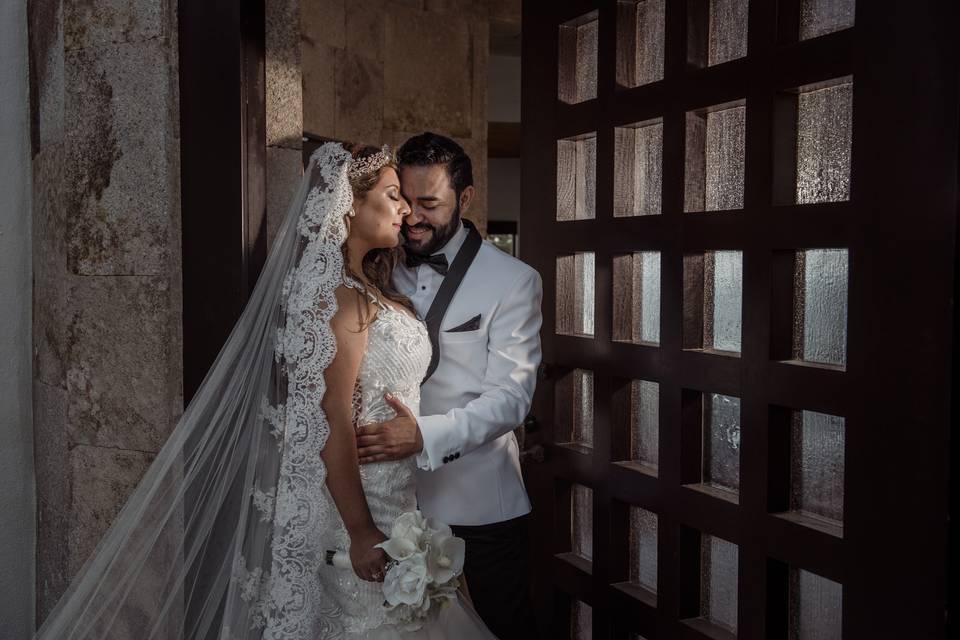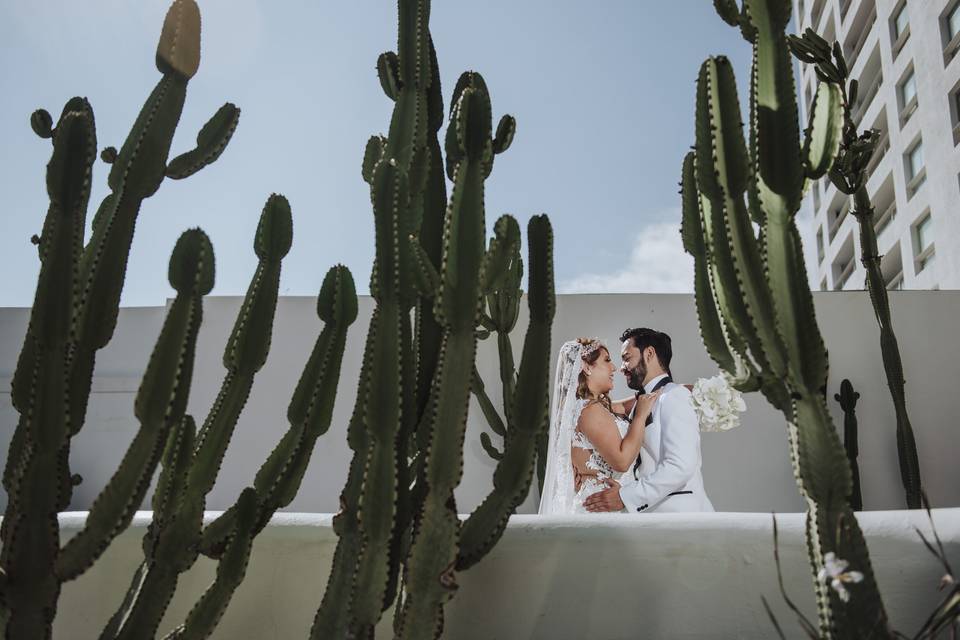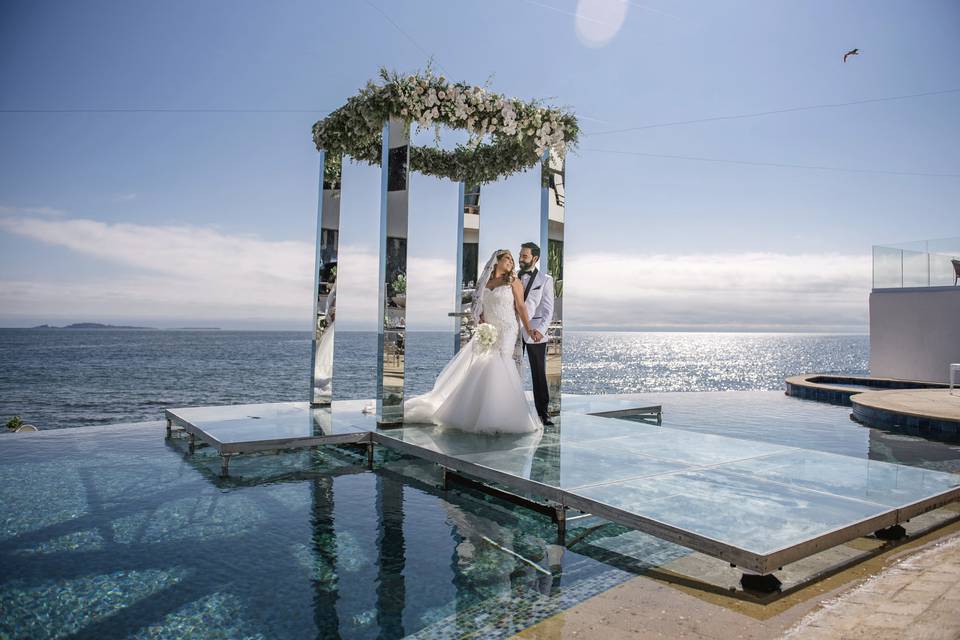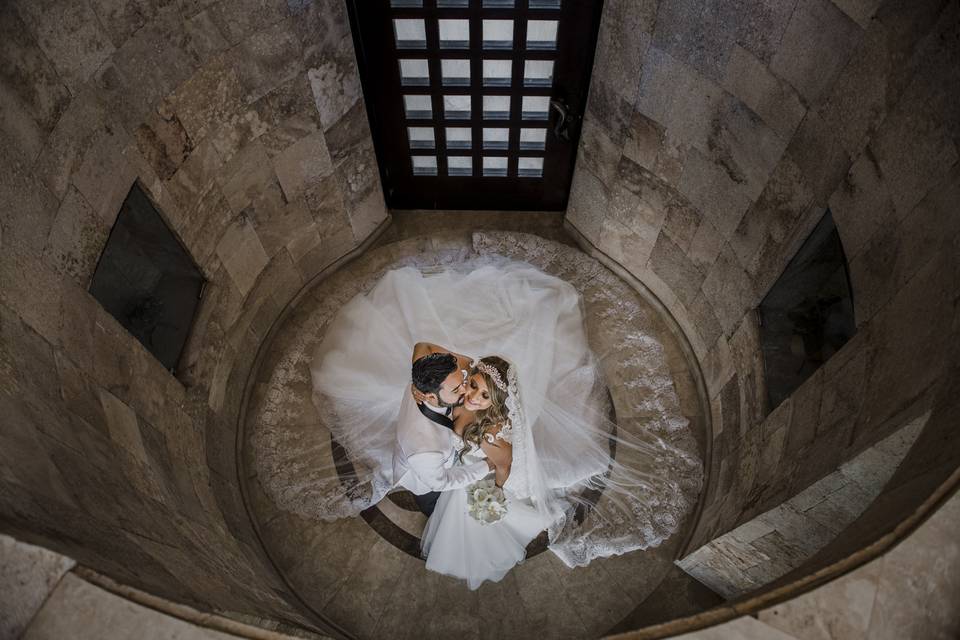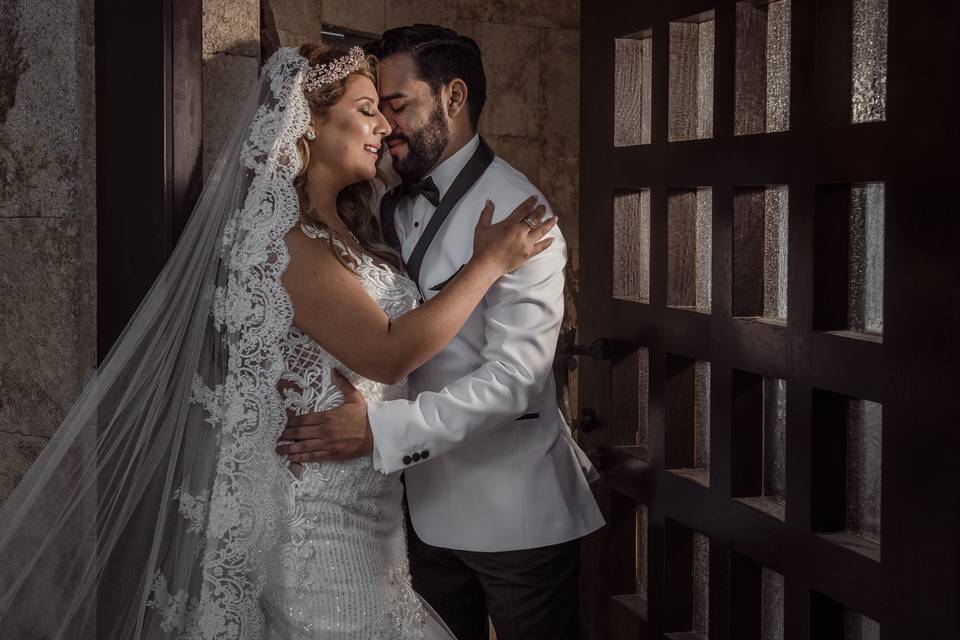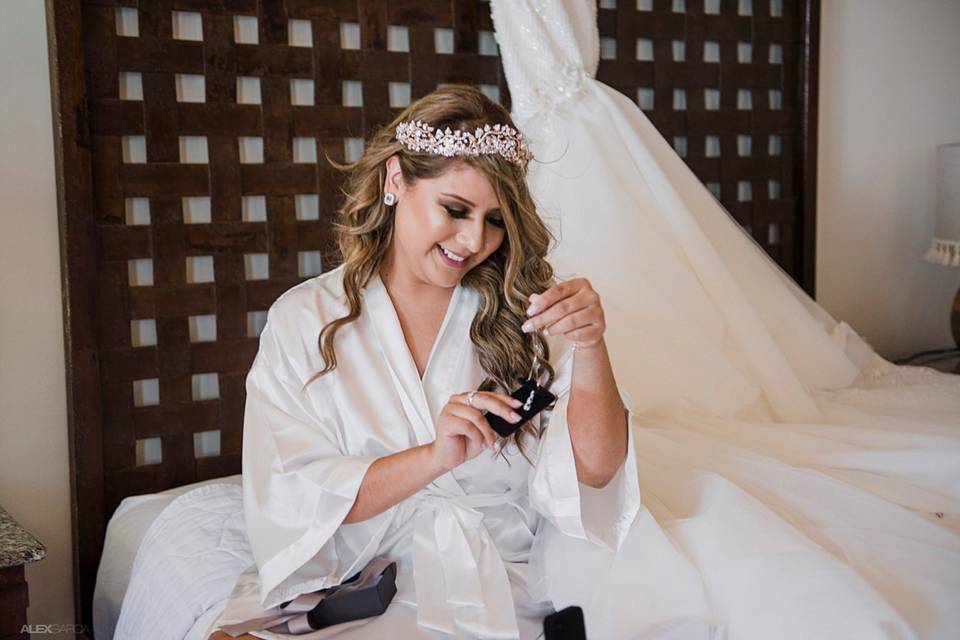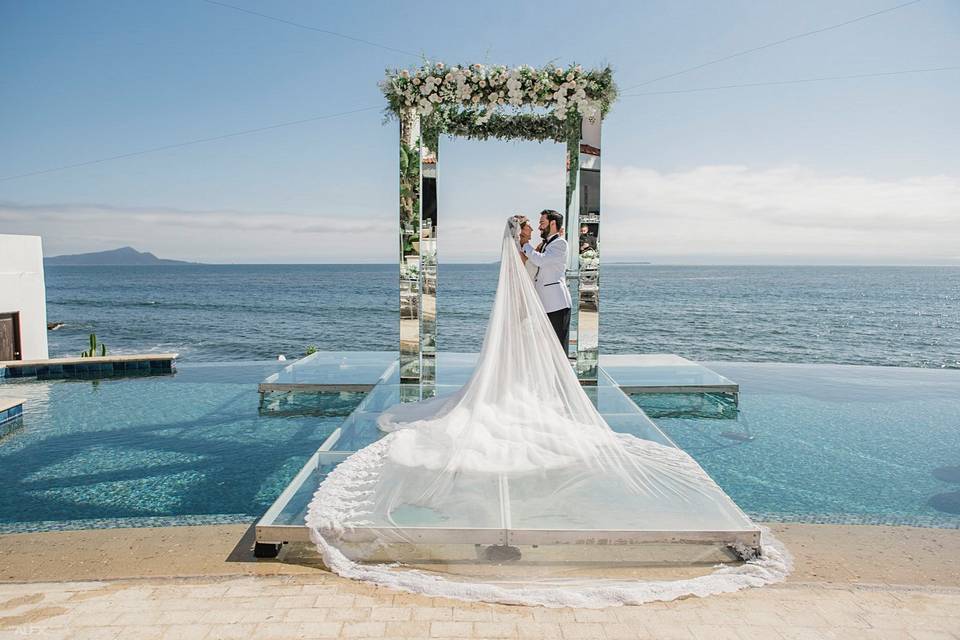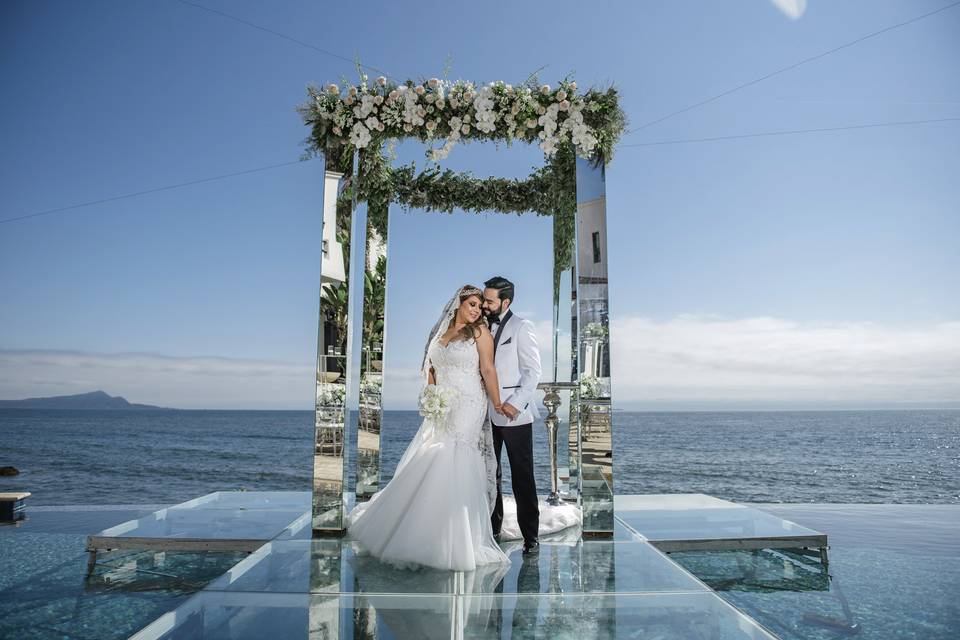 About
👰🏻MEET YOUR VIRTUAL WEDDING PLANNER & CONSULTANT⬇️⁣
⁣
Hello beautiful BRIDE TO BE ! 💍😱🥰 First of all 𝗖𝗢𝗡𝗚𝗥𝗔𝗧𝗨𝗟𝗔𝗧𝗜𝗢𝗡𝗦 🎉 you are about to experience the best day of your life👰🏻🤵🏻 (thus far) and your FIRST DAY of forever❤️⁣
⁣
➡️My name is 👰🏻𝗞𝗮𝗿𝗲𝗻 𝗖𝗲𝗿𝘃𝗮𝗻𝘁𝗲𝘀 from @thekarenstyle 🥰 ⁣
⁣
⬇️My Wedding and Event Planner Credentials are as follow:⁣
⁣
💍I graduated from SDSU Meeting and Event Planner Certification - 2016⁣
⁣
💍I coordinated Weddings in San Diego, CA from 2014-2016⁣
⁣
💍I have a 5 star REVIEW RATING on Wedding Wire! @weddingwire⁣
⁣
💍After planning weddings, I then started coordinating and decorating Social Events like XV años, Baby Showers, Kids Bashes and Pageants from 2017- 2018⁣
⁣
💍From 2018 - NOW I have been producing monthly networking events with my Latina Entrepreneur Community @ninasbien_community⁣
⁣
💍In January 2019 I founded and produced the first Latina Influencer Press Trip to NYFW ⁣with my company @fashionweek.latina⁣
⁣
💍In June 2019, I planned and produced my Vow Renewal 👰🏻🤵🏻‍♂️(image above)⁣
⁣
💍By September 2019, I produced the First Latino Fashion Fest in Downtown San Diego, CA uniting two of my brands @fashionweek.latina and @ninasbien_community⁣
⁣
💍In 2020 I have continued to produce networking events for my brand @ninasbien_community including the 𝗙𝗜𝗥𝗦𝗧 𝗟𝗔𝗧𝗜𝗡𝗔 𝗩𝗜𝗥𝗧𝗨𝗔𝗟 𝗕𝗨𝗦𝗜𝗡𝗘𝗦𝗦 𝗪𝗢𝗥𝗞𝗦𝗛𝗢𝗣𝗦 - 𝗔𝗟𝗟 𝗗𝗔𝗬 𝗘𝗩𝗘𝗡𝗧 💻⁣
⁣
💐🙌🏼𝗜 𝗟𝗢𝗩𝗘 𝗣𝗥𝗢𝗗𝗨𝗖𝗜𝗡𝗚 𝗘𝗩𝗘𝗡𝗧𝗦💖💐⁣ & 𝗜 𝗦𝗘𝗘 𝗠𝗬𝗦𝗘𝗟𝗙 𝗣𝗟𝗔𝗡𝗡𝗜𝗡𝗚 𝗪𝗘𝗗𝗗𝗜𝗡𝗚𝗦 𝗔𝗟𝗟 𝟮𝟬𝟮𝟭 👰🏻⁣
⁣
👰🏻🤵🏻LET ME HELP YOU 𝗣𝗟𝗔𝗡, 𝗖𝗢𝗢𝗥𝗗𝗜𝗡𝗔𝗧𝗘 AND 𝗘𝗫𝗘𝗖𝗨𝗧𝗘 A WEDDING LIKE NO OTHER, WITH MY EXPERTISE ON VARIETY OF EVENTS SUCH AS 𝗙𝗔𝗦𝗛𝗜𝗢𝗡 𝗦𝗛𝗢𝗪𝗦, 𝗧𝗥𝗔𝗗𝗘 𝗦𝗛𝗢𝗪𝗦, 𝗧𝗥𝗔𝗩𝗘𝗟 𝗧𝗥𝗜𝗣𝗦 FOR INFLUENCERS AND MONTHLY 𝗡𝗘𝗧𝗪𝗢𝗥𝗞𝗜𝗡𝗚 𝗘𝗩𝗘𝗡𝗧𝗦 ❤️ I CAN ASSURE YOU YOUR WEDDING IS IN 𝗘𝗫𝗣𝗘𝗥𝗧 𝗛𝗔𝗡𝗗𝗦💍👰🏻🤵🏻‍♂️⁣
⁣
💰⁣𝗠𝘆 𝗛𝗼𝘂𝗿𝗹𝘆 𝗥𝗮𝘁𝗲 𝗶𝘀: $𝟭𝟱𝟬⁣
💰You can book me by the 𝗛𝗢𝗨𝗥, 𝗣𝗔𝗥𝗧𝗜𝗔𝗟 𝗣𝗟𝗔𝗡𝗡𝗜𝗡𝗚, 𝗗𝗔𝗬 𝗢𝗙 𝗖𝗢𝗢𝗥𝗗𝗜𝗡𝗔𝗧𝗜𝗡𝗚, 𝗢𝗥 𝗙𝗨𝗟𝗟 𝗪𝗘𝗗𝗗𝗜𝗡𝗚 𝗣𝗟𝗔𝗡𝗡𝗜𝗡𝗚 ⁣
⁣
🎥𝗟𝗲𝘁'𝘀 𝗺𝗲𝗲𝘁 𝘃𝗶𝗿𝘁𝘂𝗮𝗹𝗹𝘆 𝗳𝗶𝗿𝘀𝘁 𝘀𝗼 𝘄𝗲 𝗰𝗮𝗻 𝗴𝗲𝘁 𝘁𝗼 𝗸𝗻𝗼𝘄 𝗲𝗮𝗰𝗵 𝗼𝘁𝗵𝗲𝗿 𝗮𝗻𝗱 𝗜 𝗰𝗮𝗻 𝗰𝗼𝗻𝘀𝘂𝗹𝘁 + 𝗾𝘂𝗼𝘁𝗲 𝘆𝗼𝘂 𝗱𝗲𝗽𝗲𝗻𝗱𝗶𝗻𝗴 𝗼𝗻 𝘆𝗼𝘂𝗿 𝗻𝗲𝗲𝗱𝘀🥰⁣
⁣
🎁LET ME 𝗚𝗜𝗙𝗧 YOU A 𝗙𝗥𝗘𝗘 ZOOM WEDDING CONSULTATION 💻🎥 SO WE CAN GET TO KNOW EACH OTHER AND START PLANNING YOUR DREAM WEDDING💍👰🏻🤵🏻‍♂️ (𝟺𝟶𝘮𝘪𝘯 𝘻𝘰𝘰𝘮 𝘮𝘦𝘦𝘵𝘪𝘯𝘨 𝘧𝘰𝘳 𝘧𝘳𝘦𝘦)⁣
⁣
🗓𝗕𝗢𝗢𝗞 𝗬𝗢𝗨𝗥 𝗙𝗥𝗘𝗘 𝗖𝗢𝗡𝗦𝗨𝗟𝗧𝗔𝗧𝗜𝗢𝗡 𝗛𝗘𝗥𝗘: https://calendly.com/thekarenstyle/the-karen-style-weddings-free
⁣
📊𝗜𝗡 𝗢𝗨𝗥 𝗖𝗢𝗠𝗣𝗟𝗜𝗠𝗘𝗡𝗧𝗔𝗥𝗬 𝟭:𝟭 𝗪𝗘 𝗪𝗜𝗟𝗟 𝗚𝗢 𝗢𝗩𝗘𝗥 𝗬𝗢𝗨𝗥 𝗠𝗔𝗦𝗧𝗘𝗥 𝗣𝗟𝗔𝗡𝗡𝗘𝗥📊 ⁣
⁣
⬇️An Excel Portfolio that Includes:⁣
⁣
🖊 FINANCES LOG⁣
🖊DAY OF ITINERARY ⁣
🖊VENDOR CONTACT LIST⁣
🖊GUEST LIST INVITATION PLANNING⁣
🖊GUEST SEATING CHART WITH MEAL PLANNING ⁣
🖊VENUE DIAGRAM PLANNING⁣
🖊VENDOR Q&A's LOG⁣
🖊TO DO LIST LOG FOR BRIDE AND BRIDAL PARTY⁣
🖊CEREMONY DIAGRAM WITH PROCESSIONAL & RECESSIONAL DESIGN⁣
🖊PHOTOGRAPHER/VIDEOGRAPHER TIMELINE ⁣
🖊ITEMS TO TAKE OR GIVE TO PLANNER/DESIGNER⁣
⁣
💻𝘋𝘰𝘯'𝘵 𝘸𝘰𝘳𝘳𝘺 𝘐 𝘸𝘪𝘭𝘭 𝘸𝘢𝘭𝘬 𝘺𝘰𝘶 𝘵𝘩𝘳𝘰𝘶𝘨𝘩 𝘵𝘩𝘪𝘴 𝘥𝘪𝘨𝘪𝘵𝘢𝘭 𝘱𝘭𝘢𝘯𝘯𝘦𝘳 𝘢𝘯𝘥 𝘴𝘩𝘰𝘸 𝘺𝘰𝘶 𝘩𝘰𝘸 𝘵𝘰 𝘦𝘥𝘪𝘵 𝘢𝘯𝘥 𝘴𝘵𝘢𝘳𝘵 𝘵𝘩𝘦 𝘱𝘳𝘰𝘤𝘦𝘴𝘴 𝘰𝘧 𝘱𝘭𝘢𝘯𝘯𝘪𝘯𝘨 𝘺𝘰𝘶𝘳 𝘴𝘵𝘳𝘦𝘴𝘴 𝘧𝘳𝘦𝘦 𝘸𝘦𝘥𝘥𝘪𝘯𝘨 💒 ⁣
⁣
💌FEEL FREE TO 𝗘𝗠𝗔𝗜𝗟 𝗠𝗘 WITH QUESTIONS OR 𝗦𝗘𝗡𝗗 𝗠𝗘 𝗔 𝗣𝗥𝗜𝗩𝗔𝗧𝗘 𝗠𝗘𝗦𝗦𝗔𝗚𝗘💌⁣
⁣
𝘮𝘨𝘮𝘵@𝘵𝘩𝘦𝘬𝘢𝘳𝘦𝘯𝘴𝘵𝘺𝘭𝘦.𝘤𝘰𝘮
Frequently Asked Questions
What is the starting price for day-of wedding coordination?
What is the starting price for partial wedding planning?
What is the starting price for full wedding planning?
Do you offer an hourly rate?
What wedding events do you provide services for?
Ceremony
Reception
Rehearsal Dinner
What wedding planning services do you offer?
Budget Analysis
Day-of Coordination
Event Design
Full Planning
Guest List Creation
Partial Planning
Timelines
To-Do Lists
Vendor Referrals
What weddings do you have experience planning?
Civil
Destination
Elopement
Eco-Friendly
Non-Religious
Religious
How many planners are on your team?
Recommended by 100% of couples
Quality of service

Rating 5 out of 5

Average response time

Rating 5 out of 5

Professionalism

Rating 5 out of 5

Value

Rating 5 out of 5

Flexibility

Rating 5 out of 5
Marilu O.

Married on 02/06/2022

Great service by a great coordinartor

Karen was so nice and helpful. She answered all of my questions and took all the time we needed to help out, giving so much order to my ideas and dreams... So thankful for her!

Annie G.

Married on 11/05/2019

Best wedding planner ever!

If you're looking for a super organized, reliable and kind professional wedding planner, then Karen Cervantes is for sure your best choice! She helped me and my husband to prepare a master sheet to keep my vendors organized and to prepare our special event within our budget. Our wedding was a "do it yourself" event so you can only imagine all the details we had to pay attention to! I wouldn't have been able to manage this event so smoothly without Karen's support. Karen también habla español así que eso ayudo mucho a coordinar con mi familia en San Diego. Totalmente recomiendo sus servicios!

Eleanor

Married on 10/18/2014

Karen was an outstanding planner for our wedding. We chose the 4 month package and she helped us focus and organize our thoughts and ideas on paper, and kept us on a timeline! Thanks to her we had a well planned, well executed beautiful wedding that we always wanted. She even met with us twice before the wedding to make sure we were on it. She is sooooo personable and also calmed our nerves at the wedding and managed all the vendors to make sure they were all doing their jobs so we could focus on enjoying our wedding and spending this special moment with friends and family.

I recommend her to everyone for all event planning.
Thank you, Karen!
Map
8690 AERO DR San Diego, CA, 92123