Classical Guitarist Rafael Scarfullery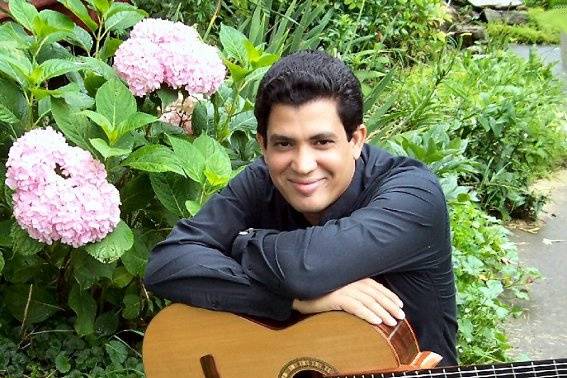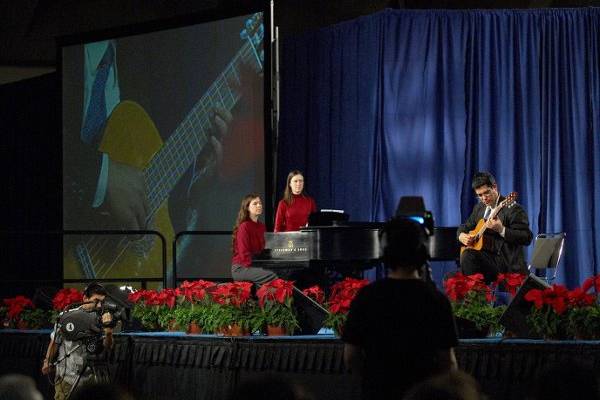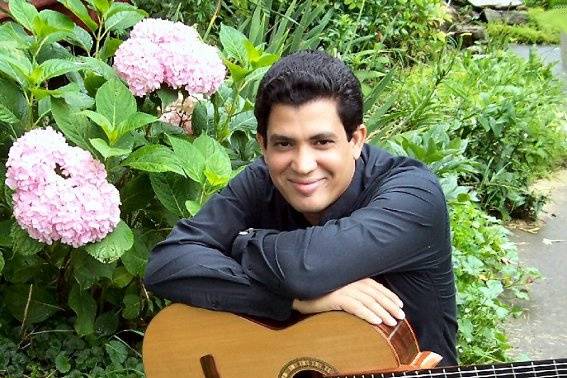 About
I am available in Virginia, Washington DC, Maryland, across the USA and overseas. I've been performing for 20 years as a professional classical guitarist, but I am also highly trained as a composer/arranger, orchestral/choral conductor, organist and therapeutic musician. I perform guitar recitals, concerts, for weddings and other events. I have a wide selection of music (see my song list); however, you can choose almost any music you'd like, and if it's not in my repertoire, I'll arrange it and learn it for you. This means that my repertoire keeps constantly growing on behalf of my clients. I carry my own amplification system, which can be also used outdoors without electricity. My musical styles include: Classical music, pop/Movie/Folk/Celtic/Irish/Jazz songs, Spanish, Flamenco, Hispanic, Brazilian and Therapeutic music. Basically, I'm open to playing almost any music you request. I always make agreements and reservations through a contract.
University Degrees and Certifications:
Guitar Performance:
Bachelor of Music (BM) from Brooklyn College
Master of Music (MM) from Shenandoah University
Doctorate of Musical Arts (DMA) from Shenandoah University
Orchestral Conducting:
Master of Music (MM) from Shenandoah University
Church Music:
Doctorate of Sacred Music (DSM) from the Graduate Theological Foundation
Associate Certificate (AAGO) from the American Guild of Organists (AGO)
Choirmaster Certificate (ChM) from the American Guild of Organists (AGO)
Colleague Certificate (CAGO) from the American Guild of Organists (AGO)
Service Playing Certificate (SPC) from the American Guild of Organists (AGO)
Church Music Certificate from Shenandoah University
Therapeutic Music:
Certified Music Practitioner (CMP) from the Music for Healing and Transition Program
Some feedbacks:
Thank you so much for making our wedding so special. You were a pleasure to work with. Please, reach out to me if you ever need a referral! Halley & Kevin, June 9, 2012 (Charlottesville, VA)
We just wanted to write and thank you for playing at our wedding. The music was truly wonderful and we thoroughly enjoyed it. Thank you also for allowing Chris' son, Jackson, to play your guitar. We very much appreciated that and he was absolutely thrilled! Chris and I had a memorable day celebrating with family and friends so thank you for helping to make it a special day for us. Lindsey & Chris (9-10-2011)
Rafael played for our intimate wedding ceremony at a winery in Northern Virginia in February of 2011. He was so helpful with song choices but left everything up to us. He wanted to make our day very special. I asked if he could play a popular song for us and he was able to arrange it so beautifully! He made our wedding absolutely perfect and our guests gave repeated compliements about his performance. I would recommend him over and over again!!! Thank you Rafael for a perfect wedding to remember for a lifetime!
Thank you so much for the beautiful job you did for our wedding! The music was perfect. You added such tenderness to our ceremony. Thank you for arriving early and sitting through the heat! We appreciate your talents! Best - Meredith & Jose (7-11-2011).
I just wanted to thank you again for providing the beautiful music for our Oct. 9th wedding ceremony, it was perfect! Your rendition of "Storybook Love" brought tears to my eyes, thank you so much for preparing it for me on such short notice! We really appreciate your time, effort and talent... I can't imagine a more perfect musician for our special day. I am so happy you were available and willing to play for our wedding, your music was absolutely beautiful... thank you so much again! Lauren
We retained Rafael to provide accompaniment to our wedding ceremony on a short notice with little direction or guidance. His taste, discretion, and talent served us well. We were provided with an elegant, serene, and ethereal serenade to compliment our celebration. John & Young 12-27-09. Thank you again. Young
Thank you again so much for your lovely music which I feel made the wedding quite special. I also appreciate your flexibility as this was not a highly organized event and your ability to read the situation and add the lovely music was quite special. We so appreciate it. Carolyn
I want to thank you for joining with us on March 18, 2010, to perform at our President's Circle Gala. Your outstanding performance was the perfect touch and contributed so much to the success of the evening. You should know that I received many compliments on the fine entertainment. Your music truly is inspiring and I cannot thank you enough for taking time out of your busy schedule to be with us. We'd love to have you back to perform sometime. Again, thank you so much for sharing your talents with us. Lindsey
On behalf of the Woodbridge Music Club, I would like to thank for your recent performance. Your recital was enjoyed by all present. We are extremely impressed, and hope you will be able to return and perform for us again in the future. In the mean time, we wish you continued success. June
More about my guitar career:
I have been invited to perform at the Ibero-Americano Guitar Festival in Washington DC, the Bethelem Guitar Festival at the Moravian College, and guitar festivals and competitions in the Dominican Republic, among others. I have performed in concert halls, universities, churches, TV and Radio stations throughout the USA, the Dominican Republic, Puerto Rico, Haiti, Turkey, Venezuela, and Canada. I have been judge in guitar competitions and was the recipient to the highest classical music award (El Casandra) in the Dominican Republic. I teach guitar at Sweet Briar College and Randolph College. I have taught guitar at Shenandoah University, the Universidad Autónoma de Santo Domingo, and the Conservatorio Nacional de Música of Santo Domingo. I have also studied for a year with Adam Holzman at the University of Texas at Austin, and has taken masterclasses with Alírio Díaz, Leo Brouwer, Nicholas Goluses, Aldo Rodríguez, Ricardo Cobo and Benjamin Verdery, among other famous guitarists.
SONG LIST (I can play also almost any music you request, even if it's not below)
A Whole New World - from Aladdin
Across the Universe - The Beatles
Ain't No Mountain High Enough - M. Gaye & T. Terrell
Air on the G String - J. S. Bach
All I Ask of You - A. L. Webber
All My Life - J. Hailey
All The Way - J. V. Heusen
All You Need Is Love - The Beatles
All Through the Night - J. Shear
Amazing Grace - USA Folk Melody
Anda Jaleo - F. G. Lorca
Annie's Song - J. Denver
April in Paris - V. Duke
Arthur's Theme (Best That You Can Do) - B. Bacharach
As Time Goes By - H. Hupfeld
At Last - E. James
Aura Lee - G. Poulton
Ave Maria - Bach/Gounod
Ave Maria - F. Schubert
Baile Me - Gipsy Kings
Blackbird - J. Lennon & P. McCartney
Bei Mir Bist Du Schon - S. Secunda
Blue Moon - R. Rodgers
Blue Sky - Alman Brothers
Both Sides Now - J. Mitchell
Bridal Chorus - Wagner
Boleras - J. Arcas
Bolero - D. del Castillo
Calico Skies - P. McCartney
Can You Feel the Love Tonight - E. John
Can You Read My Mind? (From "Superman") - J. Williams
Canon in D - Pachelbel
Can't Help Falling in Love - Weiss-Peretti
Careless Whisper - Michael
Caro Mio Ben - G. Giordani
Carolan's Welcome - T. Carolan
Castle on a Cloud - Andrew Lloyd Webber
Cavatina - T. Myers
Chariots of Fire - Vangelis
Classical Gas - M. Williams
Colgado en tus Besos - C. Baute
Como me Besabas Tu - arr. R. Scarfullery
Con Te Partiro (Time to Say Goodbye) - F. Sartori
Criolla en La Mayor - R. Bullumba Landestoy
Cuando Seas Mia - Son by Four
Danza del Molinero - M. de Falla
Days of Wine and Roses - H. Mancini
Deep Purple - P. de Rose
Derroche - M. Jimenez
Die Moldau - Smetana
Drume Negrita - Leo Brouwer
East of Eden - L. Rosenman
Edelweiss - R. Rodgers
El Cafe de Chinitas - F. G. Lorca
El Reloj - R. Cantoral
Ella - R. Blades
En Mi Viejo San Juan - J. Solis
Embraceable You - G. Gershwin
Endless Love - L. Rick
Estrellita - M. Ponce
Eternally Terry's Theme - C. Chaplin
Evergreen (from "A Star is Born") - B. Streisand
Every Breath You Take - Sting
Fantasia - R. Bullumba Landestoy
Fantasia Espanola - D. del Castillo
Fascination - Hansen/Marchetti
Feelings - M. Albert
Five Hundred Miles - H. West
Flashdance What a Feeling - G. Moroder
Fly Me to the Moon - B. Howard
Guantanamera - Jose F. Diaz
Gymnopedie No. 1 - E. Satie
Gymnopedie No. 2 - E. Satie
Hallelujah - L. Cohen
Hand in Hand - G. Moroder
Happy Ever After - J. Fordharm
Here Comes the Sun - The Beatles
Home on the Range - American Folk Song
Hornpipe (from Water Music) - Handel
Hush-A-Bye - S. Fain
I Guess That's Why They Call It The Blues - E. John
I. O. U. - Roberts/Chatter
In My Life - The Beatles
It Had to Be You - I. Jones
January Rain - D. Gray
Jesu, Joy of Man's Desiring - Bach
La Golondrina - Traditional Mexican Song
La Jota Aragonesa - J. de Anguera
La Rejoiussance - Handel
La Vie en Rose - Louieguy
Las Morillas de Saen - F. G. Lorca
Las Tres Hojas - F. G. Lorca
Largo (from Winter, The Four Seasons) - Vivaldi
Largo from Xerxes - G. F. Handel
Le Cyclamen - N. Leclercq
Les Feuilles Mortes (Autumn Leaves) - J. Kosma
Let It Be - The Beatles
Los Cuatro Muleros - F. G. Lorca
Los Mozos de Monleon - F. G. Lorca
Lover Come Back to Me - S. Romberg
Love is a Many Splendored Thing - S. Fain
Love Me Tender - G. Poulton
Love Story - F. Lai
Love Theme - The Godfather
Lover's Waltz - J. Ungar
Lucky - J. Manz & C. Caillat
Main Title (The Color Purple) - Q. Jones
Malaguenas - Luis de Soria
Mam'selle - M. Gordon
Mazurka - R. Bullumba Landestoy
Medicina de Amor - R. Rodriguez
Meditation from Thais - Massenet
Mediterraneo - J. M. Serrat
Melancholy Rhapsody - R. Heindorf
Memory - Andrew Lloyd Webber
Mentira - G. Santa Rosa
Mi Lirio - arr. R. Scarfullery
Minuet - Boccherini
Minuet in G - Beethoven
Missing You - J. Waite
Misty - E. Garner
Montana - Gipsy Kings
Moon River - H. Mancini
Moonlight Serenade - M. Parish
Moonlight Sonata Mov. 1 - Beethoven
Moorea - Gipsy Kings
My Bonnie - Traditional Scottish Folk Song
My Way - J. Reveaux
My Own True Love - M. Steiner
Nana de Sevilla - F. G. Lorca
Night Shift - W. Orange
Ninfa del Alma - arr. R. Scarfullery
Nocturne Op. 4 No.2 - J. K. Mertz
Norwegian Wood - The Beatles
Nowhere Man - The Beatles
Ode to Joy - Beethoven
One Hand - One Heart (from "West Side Story")
Otono - R. Pena
Over the Rainbow - H. Arlen
Parlez-Moi D'Amour - J. Lenoir
Pasa Calle - J. Bosch
Personally - P. Kelly
Petenera - Luis de Soria
Plaisir d'Amour - G. Martini
Preciosa - R. Hernandez
Prelude - C. Boydston
Preludio 1 - R. Bullumba Landestoy
Preludio 2 - R. Bullumba Landestoy
Pretend - L. Douglas
Pueblerino - R. Bullumba Landestoy
Quelques Notes Pour Anna - P. de Senneville
Rio de Noche - G. Yeatman
Romance - Anonymous
Romance de Don Boiso - F. G. Lorca
Rome and Juliet - N. Rota
Rondeau - Mouret
Rujero - G. Sanz
Ruta Montanosa
Sad Songs (Say So Much) - E. John
Satin Doll - D. Ellington
Say Say Say - McCartney/Jackson
Secret Love - S. Fain
Seguidillas Manchegas - Luis de Soria
Sencillo - R. Bullumba Landestoy
Serenade from Les Millions D'Harlequin - R. Drigo
Sevillanas - L. de Soria
Sheep May Safely Graze - Bach
Si La Ves - V. Manuelle
Some Enchanted Evening - Rodgers & Hammerstein
Somebody's Knockin' - E. Penney
Something About the Way You Look Tonight - E. John
Somewhere My Love - P. F. Webster
Somewhere Out There - J. Horner
Sons da Carrilloes - J. T. Guimaraes
Spring - Vivaldi
Stardust - H. Carmichael
Summertime - G. Gershwin
Sunrise - Harnick & Bock
Stand By Me - B. King
Tennessee Waltz - P. W. King
Storybook Love - M. Knopfler
Tango - L. de Soria
Tea for Two - V. Youmans
Tengo Ganas - V. Manuelle
That's All - A. Brandt & B. Haymes
The Entertainer - S. Joplin
The Irish Wedding Song - L. Betterridge
The Lord's Prayer - Malotte
The Man That Got Away - H. Arlen
The More I See You - H. Warren
The Music Played - U. Jurgens
The Rose - A. McBroom
The Shadow of Your Smile - J. Mandel
The Song From Moulin Rouge (Where Is Your Heart? - G. Auric
The Sound of Music - R. Rodgers
The Summer Knows - M. Legrand
The Way We Were - M. Hamlisch
The Way You Look Tonight - J. Kern
Theme from "A Summer Place" - Max Steiner
Theme From Mahogany (Do You Know Where You're Going To? - M. Masser
Three Coins in the Fountain - J. Styne
Through the Eyes of Love - M. Manchester
Time After Time - C. Lauper
To a Wild Rose - E. MacDowell
Too Late for Goodbyes - Julian Lennon
Torna a Sorrento - D. Capua
Truly Madly Deeply - Savage Garden
Trumpet Tune - Purcell
Trumpet Voluntary - J. Clark/H. Purcell
Try to Remember - H. Schmidt
Un Amor - Gipsy Kings
Unchained Melody - A. North
Unforgettable - I. Gordon
Up Where We Belong - B. Sainte-Marie & J. Nitzsche
Valotte - Julian Lennon
Vals Criollo - R. Pena
Vals en La Menor - R. Bullumba Landestoy
Vals en Mi - R. Bullumba Landestoy
Waltz - Brahms
Wedding March - Mendelssohn
What a Wonderful World - B. Thiele
What I Did for Love - M. Hamlisch
What's Love Got to Do With It - T. Britten
When I Fall in Love - V. Young
When You Wish Upon a Star - L. Harline
While My Guitar Gently Weeps - G. Harrison
Winter (Largo) - Vivaldi
With a Little Help From My Friends - The Beatles
With You On My Back - L. Umegaki
Woman in Love - Bob McDill
Wonderful Tonight - E. Clapton
Wouldn't It Be Nice - The Beach Boys
Wrapped Around Your Finger - Sting
Yesterday - The Beatles
You Needed Me - Randy Goodrum
Your Song - E. John
Recommended by 100% of couples
Quality of service

Rating 5 out of 5

Average response time

Rating 5 out of 5

Professionalism

Rating 5 out of 5

Value

Rating 5 out of 5

Flexibility

Rating 5 out of 5
Laura

Married on 04/13/2019

Great experience with Rafael!

My parents hired Rafael to play our ceremony and cocktail hour. He has an extensive list of songs on his website and is happy to learn additional pieces as requested. We selected pieces from his repertoire for the processional and recessional and put together a list of our favorites as a starting point for cocktail hour, and he was extremely easy-going and accommodating during the selection process. On the wedding day, he arrived 30 minutes before the ceremony and played classical and jazz as the guests arrived, which was a lovely way to welcome everyone. He is an excellent musician and executed beautifully. We would happily recommend him to anyone looking to add an extra touch of class and romance to their wedding!


Lydea

Married on 11/07/2015

Rafael was very professional with our emails back and forth for the ceremony and cocktail hour. I met him the day of our wedding, he was extremely flexible with our wedding that day. It ended up raining and we had to move the wedding inside. Everything he played was beautiful and he is very skilled. We picked out some songs for him to play during special parts in our wedding about a week before and he was able to play them for our wedding. Highly recommend him for your wedding, everything was perfect. Rafael is such a nice person and great to work with.

Sonia

Married on 09/05/2015

I always knew I wanted to have a classical guitarist for my wedding ceremony and Rafael Scarfullery was just PERFECT on our wedding day! I never had the pleasure to meet Rafael in person, but he was super responsive to all my emails, incredibly professional, and a wonderful musician. My friend sang "Ave Maria" during the ceremony while Rafael accompanied her on guitar with ease and elegance; he even arrived early that day so they could rehearse together. He learned 2 songs for the ceremony and even played some cute children's songs for my little niece and nephew pre-ceremony. Many of our guests commented on his music and we just loved the simplicity of one piece of instrument for the whole ceremony. Rafael - THANK YOU so much for your talent and setting the peaceful tone and mood for our ceremony - you're brilliant!!!
Real Weddings
Laura & John

21 photos · 04/13/2019
Professional Network & Endorsements
1 Endorsement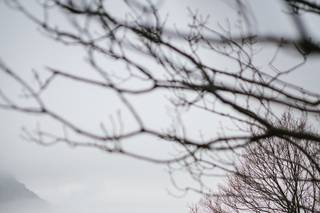 Kimberly Mufferi Photography
Wedding Photographers
Truly beautiful music for magical weddings! Rafael is lovely to work with!
Map
Charlottesville, VA, 22902