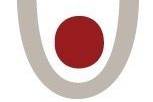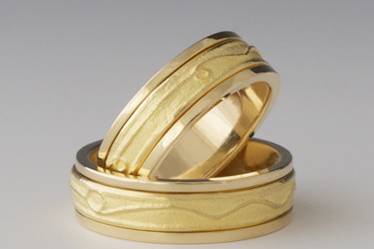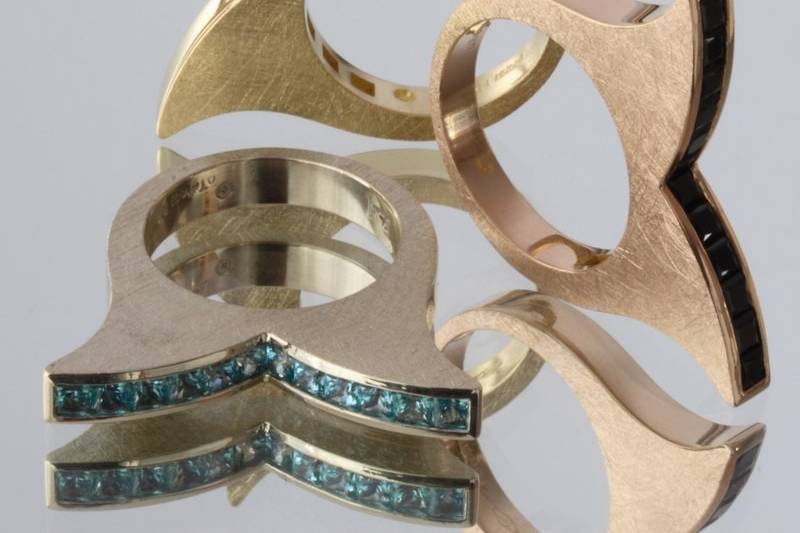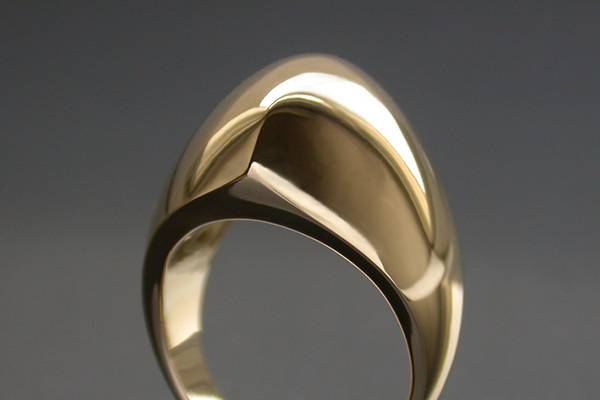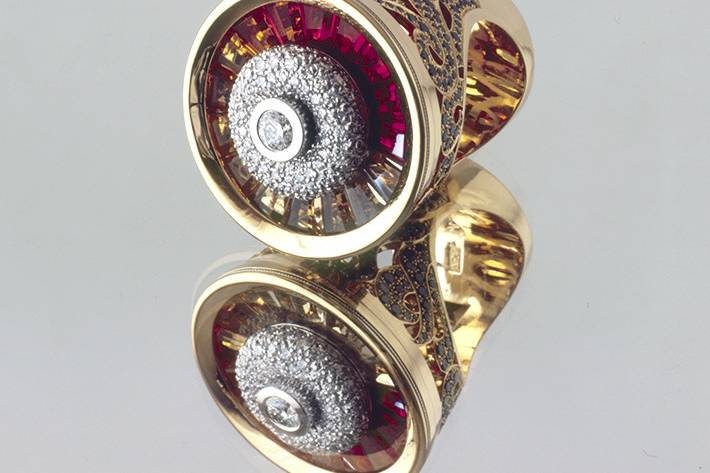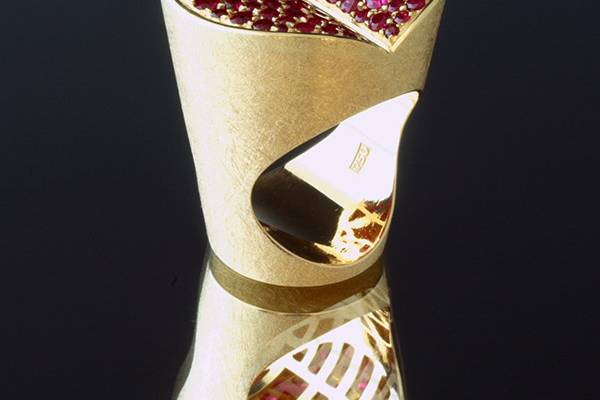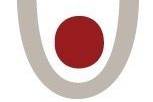 About
Born in Rome, Francesco has been making jewelry for over thirty years.
His jewelry, watches and sculptures have been shown in galleries and exhibitions around the World, and some of his pieces are included in prestigious private collections. He has won awards in both Italy and the United States, including an award from the Saul Bell Design Competition and several from the American Vision Award Jewelry Design Competitions. He is a member of the Society of North American Goldsmiths and currently lives in Pelham, NY, where he works as freelance Jeweler-Artist in his own studio.
In their adherence to the minimal, Francesco Teresi's works evoke an unusual world...calm seas, the unpredictable interplay between sunlight and water. The beauty of these objects is by no means conventional but goes beyond the known, diffusing the perfume of new harmonies. This novelty introduces a new idea of beauty, which both stimulates and fascinates, and ultimately gratifies our dormant aesthetic desires in small, sweet ecstasies.
Frequently Asked Questions
Which of the following services do you offer?
Cleaning
Diamond Certification
Ring Sizing
Shipping
Stone Upgrades
Warranties
What kind of jewelry do you offer?
Custom Accessories
Custom Engagement Rings
Custom Wedding Bands
Handcrafted
Loose Diamonds
Ring Setting
What is your average turnaround time for an engagement ring?
1-2 weeks
3-4 weeks
5-6 weeks
7+ weeks
Map
Sanibel, FL, 33957