Keep the Blush in the Cheeks and the Bags Out From Under the Eyes
Weddings take a lot of planning, and there are a lot of decisions to be made, but one of the most essential aspects a bride needs to take care of for her wedding day is herself. If you ever take the time to sit down with a couple that has been married for several years, and more particularly the wife, you will probably encounter this phrase, "You can't possibly love your husband completely unless you love yourself" or "You have to take care of yourself first, and then you will be able to give yourself to someone else" or otherwise love someone entirely. Part of what marriage is about compromise, understanding, compassion, and a little give and take. You can't participate in that if you have nothing to give. Along side that, a lot of people will tell you that, particularly as a woman, if you are ever feeling down or depressed, you should start everyday by getting dressed for the day, doing your hair, and putting a little powder on your face. It isn't about a woman needing make up to be beautiful or have self esteem. It is about caring about yourself enough to actually take care of yourself. All of this advice applies both to the many years of marriage and to a bride preparing for her wedding day. As the bride you MUST take care of yourself. Here are a few ideas on how: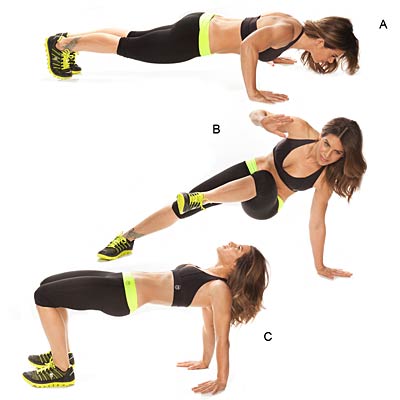 1) Don't you dare starve or go on an extreme LGN (Looks Good Naked) diet. 
Part of being happy (and I don't mean the fleeting happy that comes with seeing the pounds drop, but the happy that exists beyond the numbers on a scale or a waste size) is understanding and taking care of your body. If losing some weight is a part of being healthy, then okay, but lose weight in a healthy way, not in some form of a starvation diet. Honestly, the best way to be healthy is to eat right and work out in a way that is good for your body. Jillian Michaels has a ton of workout that are great for women of any body type and she has great tips for nutrition and daily activities to help keep you moving. Having a healthy body is not about not eating, that will just encourage your body to store up fat and eat at your muscles, instead it is about eating the right foods. So, find a healthy diet plan by either talking to your doctor or really doing your research and keep in mind the following advice: A blogger wrote about how her five-year-old daughter angrily noted that she was getting fat. The mother, quite astonished, knew that she was the person that her young daughter would have learned it from. Since then she has decided to disallow herself from complaining about (or feeling bad about her weight) and instead live by the following a new mantra "Live active, eat healthy, enjoy your loved ones, and let the weight fall where it may."
2) Mental Health Days
For most brides planning a wedding will not be the only thing on her plate and while wedding planning may come with a support group like your maid of honor and mothers, things like a a full time job, school if you are in college, and any others activities or club involvement you have will rest entirely on your shoulders. And for some brides, they won't always have a good support system to plan their wedding. The on top of all the exterior stressors, the bride is also trying to present herself as that glowing bride on her wedding day. With all that, there is a ton of pressure on the bride, it is no wonder the bridezilla has become a cliche. Solution: Take a mental health day. Basically, treat yourself. If you are a mani/pedi kind of gal, go to your favorite salon, buy yourself some new nail polish, or for a lower budget, get yourself your own manicure or pedicure kit. For either option, and more particularly if you are staying at home with your own kit, turn your phone off. Sure, send your fiance a text that you will be out of touch for an hour or two, but turn it off. Stay off Facebook and forget about calling vendors, or checking off another box on your planning list. Unwind, refresh, relax, and indulge yourself. There is a reason why the seventh day is a day of rest. We need to rest in order to be productive and you are going to have a lot to be productive about when planning a wedding, so be smart and take a day off.