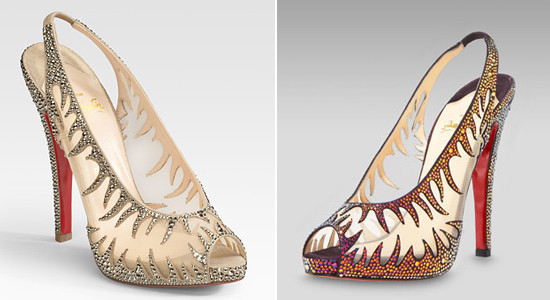 Images from Saks Fifth Avenue and Neiman Marcus
Today's query from Arianna Huffington's always entertaining and informative internet newspaper at huffingtonpost.com, poses the $2,445. question! Are Christian Louboutin's Maralena stilettos, voted the sexiest shoe of the year, by the Footwear News 8,000 readers, your top pick?
So goes Paris, Texas, or Paris, France, so goes the nation, and the world. WeddingWire Brides, cast your vote on my blog.